Just a stone's throw from the tranquil south fork of the Yuba River in Penn Valley, California, lies Wild Leaf Farms – a pheno-menal family farm owned and operated by brothers Jacob and Colby Glass.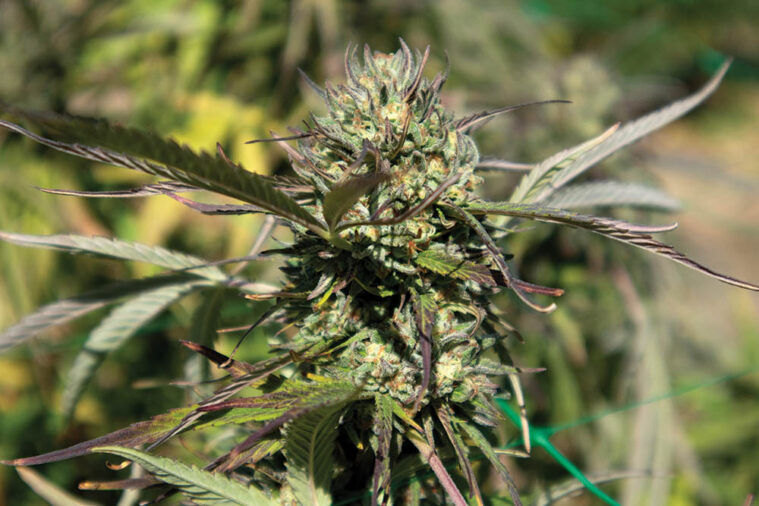 Jacob (30) and Colby (26) have been growing Cannabis together for nine years – initially operating under the radar in Grass Valley before moving down here in 2018 and establishing Wild Leaf as an officially licensed business in 2020. Their family has deep roots in the region: The boys were born and raised in the area, and their grandfather Walter White (who adopted the boys after their mom died in 2003), grew up just down the road.
"My parents moved up here in 1954 when I was 11 years old, and I was raised about a quarter mile from here," White tells us. In fact, he used to visit this farm quite a bit as a child. "I was here a lot," he continues. "Henry and Alice Magonigal owned the property, and they had a daughter named Lois who taught me how to raise livestock … beef and sheep. We'd shear the sheep here in the barn behind us."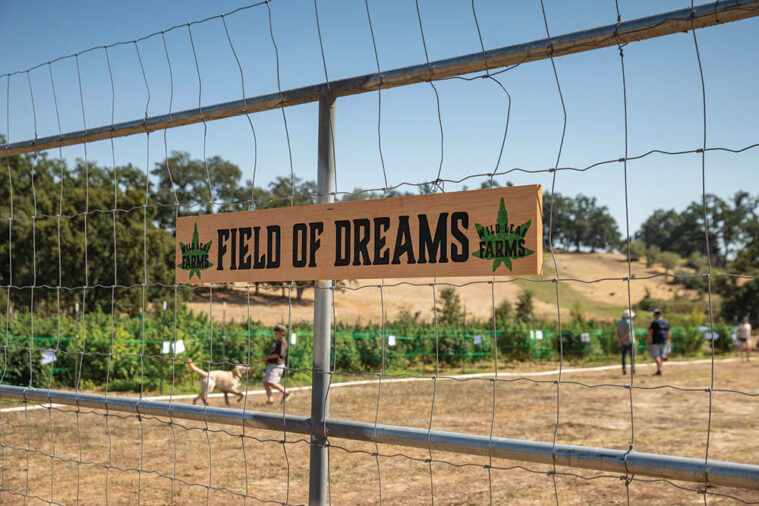 Knowing that his grandsons were looking for a new property to grow on, it seemed like fate when White learned that the cattle ranch he'd spent his youth working on had become available after a previous sale had fallen through. Though they were excited to develop the property, adapting to the new terroir was a challenge at first.
"The first five years was a lot of work, figuring things out," says Colby. "It's a lower elevation than where we've grown before … but now we've kinda figured everything out, so it's mellowed out."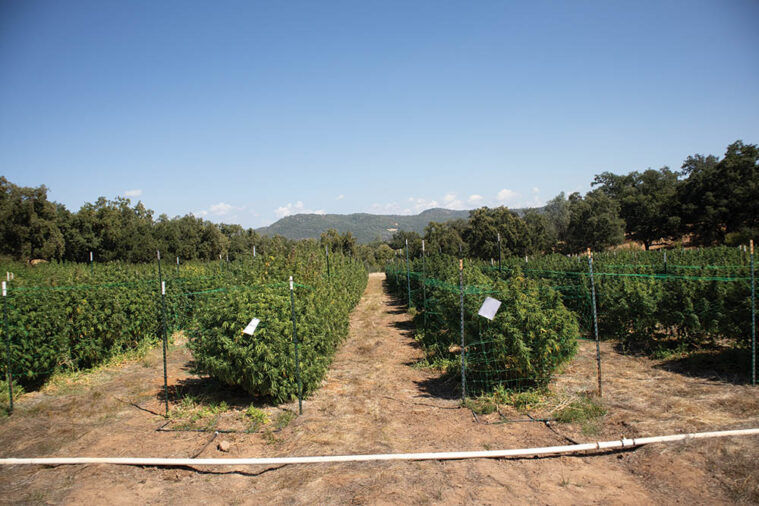 For the first three years, they were farming around 10,000 square feet of canopy … but this year, they've expanded that footprint to 40,000 square feet – making them Nevada County's largest licensed Cannabis grow. Their gardens are divided into three sections: the upper "Orchard" section, the lower "Field of Dreams" section, and the greenhouse section. The four hoop houses (three 100-footers and one 60-footer, or 3,600 total square feet) produce two light-dep crops annually. The lower field is a 30,000-square-foot plot that's home to over 800 full-term beauties planted in tilled rows into the native ground (with some amendments to the soil). Most impressive, however, is the Orchard – featuring 6,400 square feet of sungrown trees averaging 11-13 feet in height, all cultivated from feminized seed in cedar wood boxes (cedar being a natural pest preventative) filled with potting soil that are spaced 18 feet apart.
"We specifically set things up like an orchard, with a lot of space between all of the plants – so when they got big, we wouldn't get any shaded spots, and to leave enough space so we can drive the tractor down between 'em and have room to expand," Jacob explains.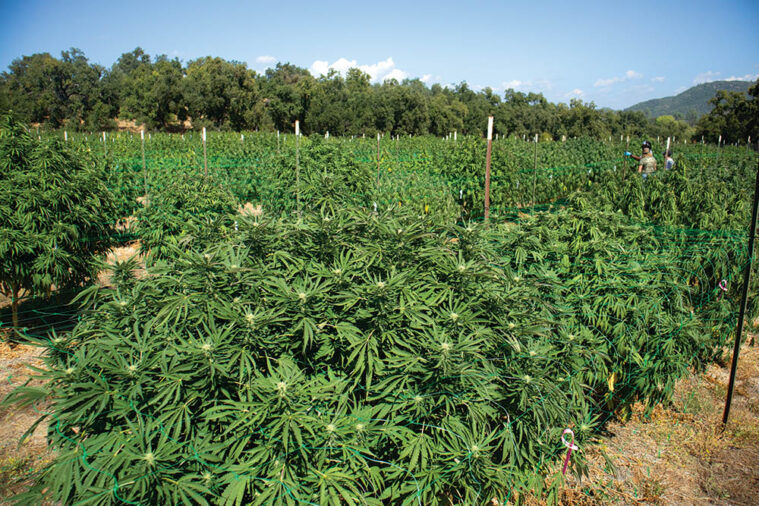 At the time of our visit, they had just over 3,000 plants in the ground, consisting of around 25 different cultivars (predominantly from Humboldt Seed Company or Phinest), including Jelly Donuts, Larry Bird, Cali Octane, The Dewz, Almond Mochi and Amaretto Mintz. After harvest, their flower is either sold through their own Wild Leaf brand at local dispensaries, through Highest Health Collective (HHCo), or else processed into concentrates by local partners Purist Extracts.
With just one visit to Wild Leaf Farms, it's easy to see why their motto is "family first, farming second": while the brothers handle the lion's share of the work themselves, they admit that they'd never manage it all without the support of Jacob's wife Alexandria and their three kids, who often help with chores and bring meals out to the guys to keep them going. And then there's grandpa – whose wisdom and expertise they frequently rely upon.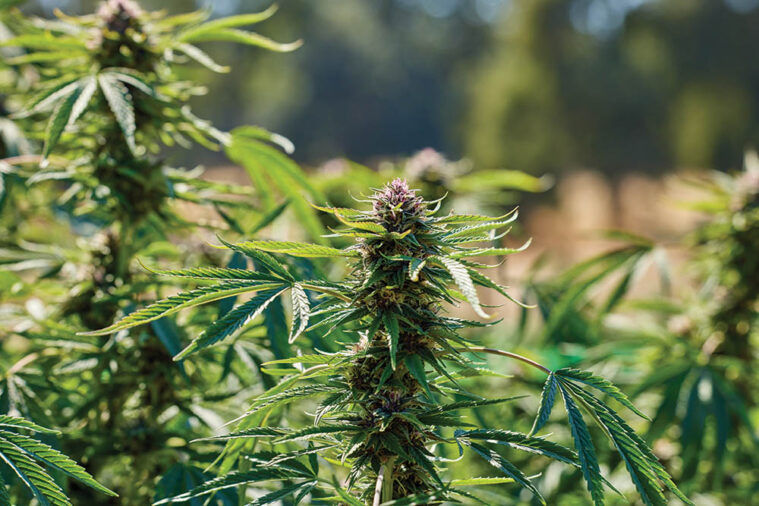 "That's why I stay away," jokes Grandpa White, "because they put me to work when I come!"
All kidding aside, the Glass brothers couldn't be more happy to be out here working the same land their grandfather once did … but without fear of being busted.
"We started the traditional market way, with little hidden gardens spaced out all over the place," Jacob confesses. "When we finally got this place and were able to [go legal], we said, 'That's it – we're never hiding a single plant from the helicopters, the cops, or anybody ever again. We're gonna show everybody that flies over exactly what we're doing and do what we were taught how to do growing up.' And sure enough, that's what we're doing."
"It's a lot of work," Colby adds with a smile, "but we can't complain when this is our office every day."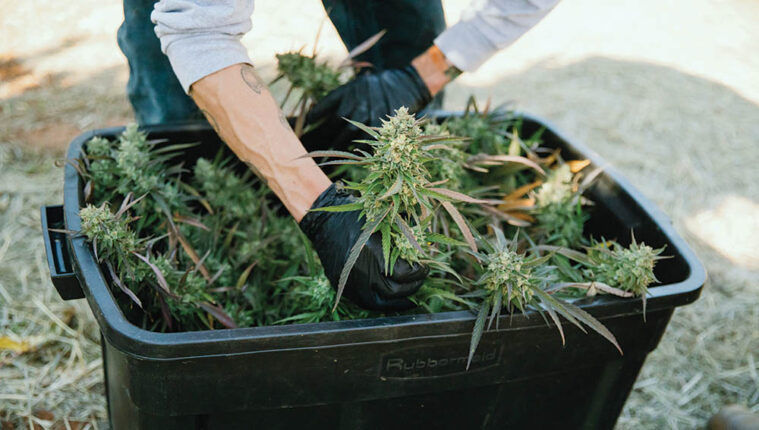 More on Wild Leaf Farms 
City: Penn Valley, CA
Canopy Size: 40,000 square feet (36,400 sq. ft. of full-term sun-grown, 3,600 sq. ft. of hoop houses/deps)
Number of plants: 3,000
Number of FT/PT employees: 1 part-time employee (plus family)
Motto or Mantra: "Family first, farming second."