Out on the flanks of Mt. Hood, not far from the pear and apple orchards, you can look around, smell the crisp air, and even the hair on your arms will tell you there's good weed growing nearby.
Evans Creek Farms gets its name from the creek, which runs through this locally-owned, single-operator farm. When Daniel and his wife first acquired the rugged 10-acre parcel in 2012, there was nothing but trees and brush. With the help of a single yellow excavator and a group of friends who work in construction, they've built a home, a grow facility, a team with over 10 years of experience, and a reputation for some of the best small-batch, high-quality weed in Oregon.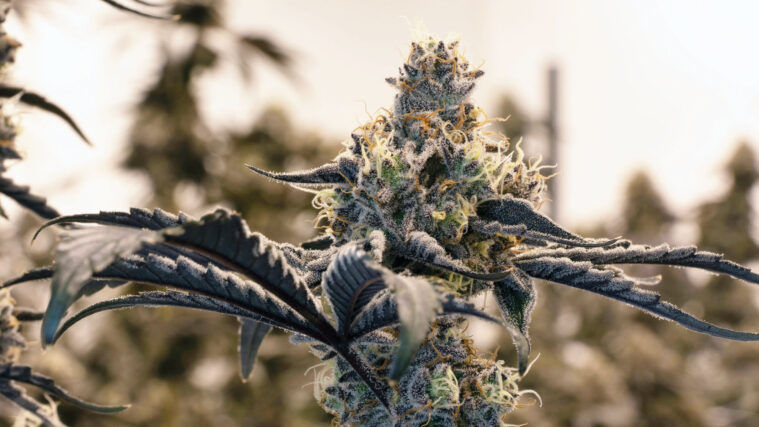 Their entire supply of flower comes from a single building on the property. Along the ground floor, three grow rooms and a clone room connect to the main space, and above, a loft area holds their processing and curing areas. "We like to think we're small but advanced," Daniel said. "We were part of the Clean Green program and even one of the first farms to go LED when we switched in 2010." Now the farm runs a combination of HPS, metal halide and LED, in both the veg and flower rooms."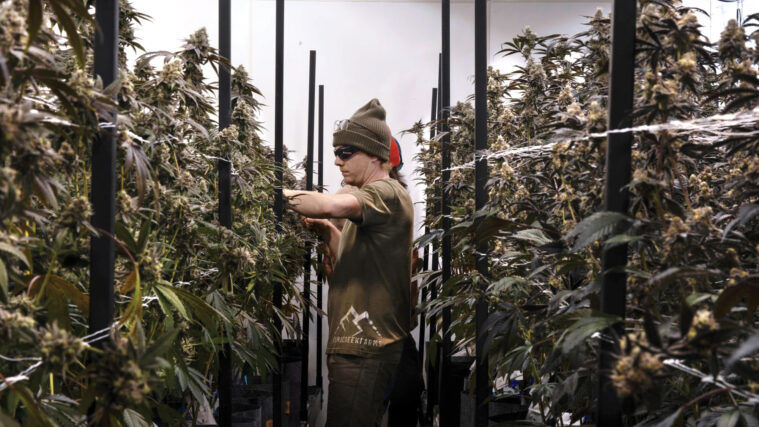 Working with a team of three, Daniel has made things into an efficient, Voltron-like division of labor, which allowed him to bring two of the team on full time. He's designed every inch of the 2,880-square-foot building to house some piece of equipment or stack of supplies. "Right here is where we hand mix all the soil with earthworm casting as our main source of bacteria, then provide a top dress with stuff like compost and biochar to deliver the nutrients when it's time to flower," Daniel explains. "It's really as few amendments as possible. If you were to see how little you actually need to use thanks to all the natural bacteria and microbes, you'd be shocked. When I started, we used more natural fertilizers, but switching to teas helped us find the bare minimum we need to grow with the least amount of waste, and that kept producing better and better weed."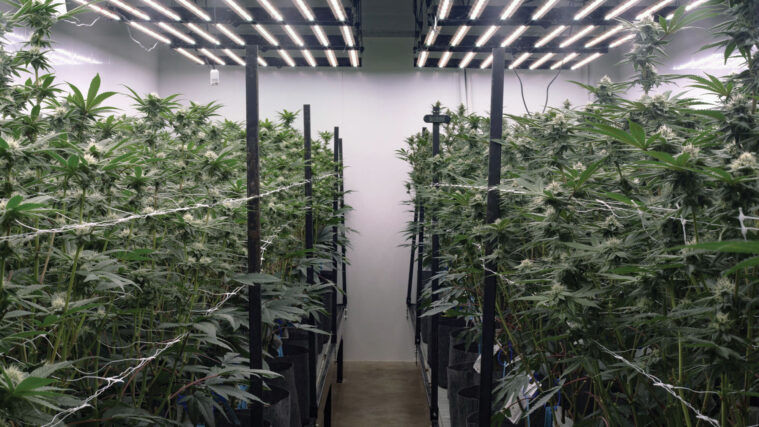 Head garden technician Erik chimes in: "It's like we always say – we want to hold its hand, not try to force it or baby it. Just provide those core needs and let it thrive on its own talents."
There's no wasted space or lack of intention to an area, and that same careful organization carries over to the rooms. In each of the three cultivation spaces, Evans Creek has carefully dialed in a mix of strains retailers are waiting for and ones they're sure will be the next hit. With only 48 lights and a dedicated following for their Nepalese Kush and Grandpa's Gunchest, it takes a lot of work to find the space to develop something new. The GMO batch they did at the request of Archive Genetics became so desirable that they've had to make it a once-a-year release.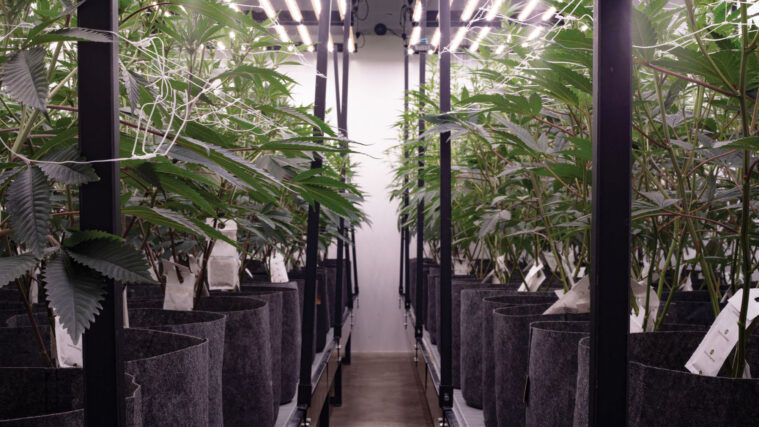 Dedicated to their craft, Daniel and the team somehow found a corner to devote to R&D, and later this year, Evans Creek hopes to drop a brand new strain called Blue Belle. This 11-week stunner mixes their house-developed cut of Southern Belle (Irene OG x Dosidos) from Archive Genetics with pollen from CalCo Genetics' Blue Hawaiian (Kona Sunset x Blueberry Syrup).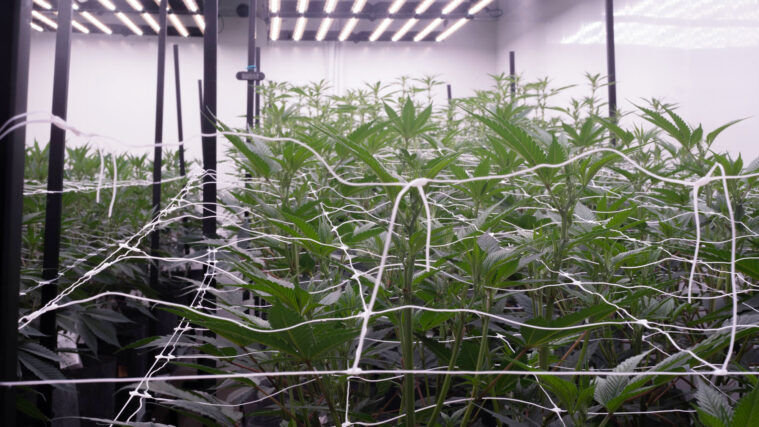 Currently, Evans Creek Farms services a core group of 20 locations around that state and has existing partnerships with Echo Electuary and Happy Cabbage to produce extracts and concentrates using their flower. Though small, the iron-clad relationships that Evans Creek Farms has developed show how connected their facility is to the supply chain of top-shelf Oregon Cannabis.