Although we rarely know it at the time, a single decision has the potential to alter the course of our lives permanently. For the Liston family, an impetuous afternoon spent skipping school created a ripple effect that is still felt two generations later.
"I had a professional job in Anchorage when I received the call that my son had been in a serious car accident," recalls Vanessa Liston.
Pronounced Dead on Arrival, Liston's son had sustained a traumatic brain injury, and while doctors were miraculously able to resuscitate him, life would never be the same. Finally, after a lengthy hospital stay, her son was allowed to return home, but his condition would require 24-hour care. So, Liston did what any mother would do – she quit her job and looked after her son.
However, as medical bills continued to pile up, Liston knew that she would have to find a way to continue to financially support her family.
"I had to make a living, so I went full bore into Cannabis because it was something I could do without having to leave my home," says Liston.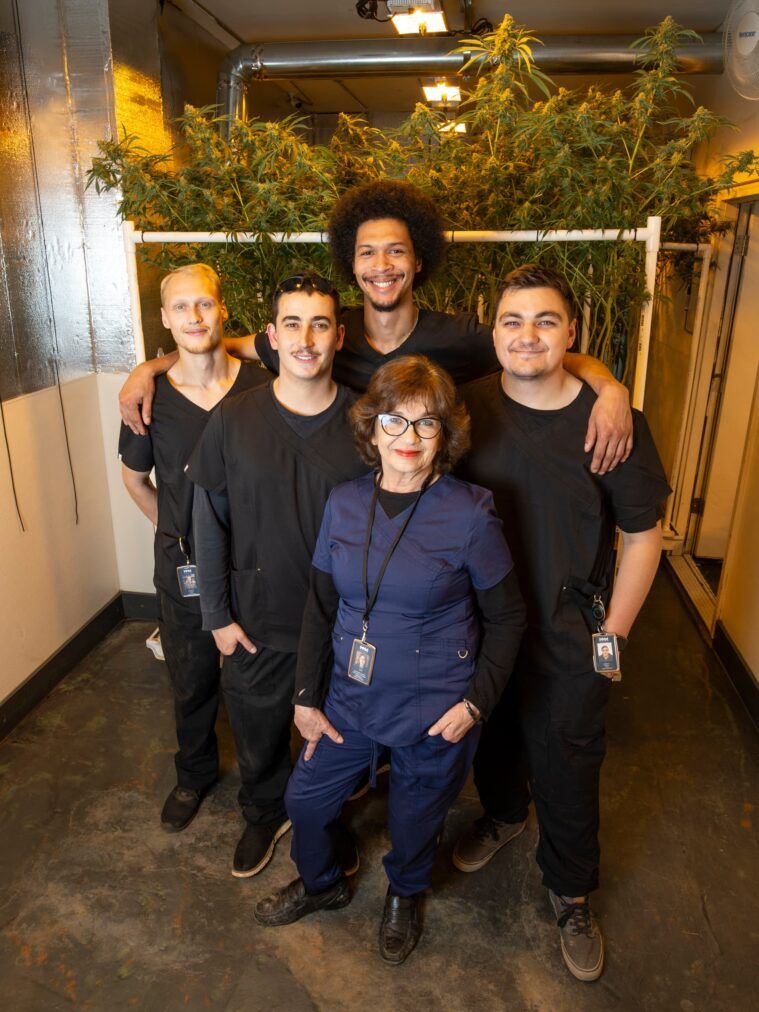 Already an accomplished cultivator in the Mat-Su black market, the transition was seamless, but not without ethical complications.
"I had been growing marijuana for many years along with my husband, and my children followed in my footsteps. But I struggled with the idea that I was teaching my family members how to break the law. I never liked the idea of my children breaking laws to survive," explains Liston.
By the time Liston's grandson, Zallman, was old enough to take an interest in cultivating Cannabis, rumblings of legalization in Alaska had already begun. For Liston, it was a huge relief and something the entire family could get behind.
Just 18 at the time, Zallman and his childhood friend, Anthony Olivieri, were outspoken advocates for safe and equitable regulations. By their 21st birthdays, Zallman and Antonio became the youngest people in Alaska to receive their recreational growing licenses.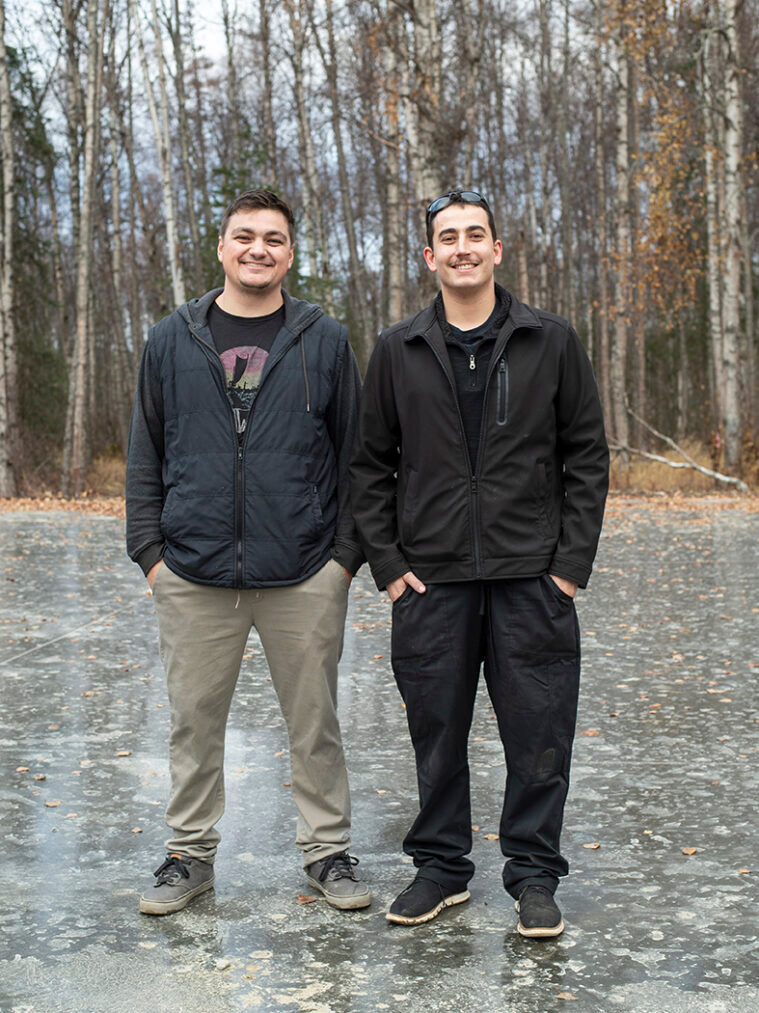 "It was important to us to get licensed so that we could create a legitimate career out of our passion for Cannabis. [Vanessa] brought us into this industry at a very young age and had faith in us, so we knew we had to give back to her for all that she had given us," says Zallman.
Now 27, Zallman and Antonio are the co-owners of Matanuska Medicine Woman (MMW) – named in honor of Vanessa. Currently a limited grow in Wasilla, MMW is renowned for its purity.
"We have a mindset that this isn't just a recreational drug that people are just using to get high. This is a medicine for many people. So, we've used that approach to make sure we are as clean as we possibly can be. We try to be true to the plant because then it will be true to the consumer," says Zallman.
But to stay clean, sometimes you have to get a little dirty. Unique in its growing style, MMW grows its plants in natural compost boosted with healthy bacteria that create a specialized biome for the plants. So while it looks like something out of a sci-fi novel, the thick white fuzz covering MMW's planters is all-natural.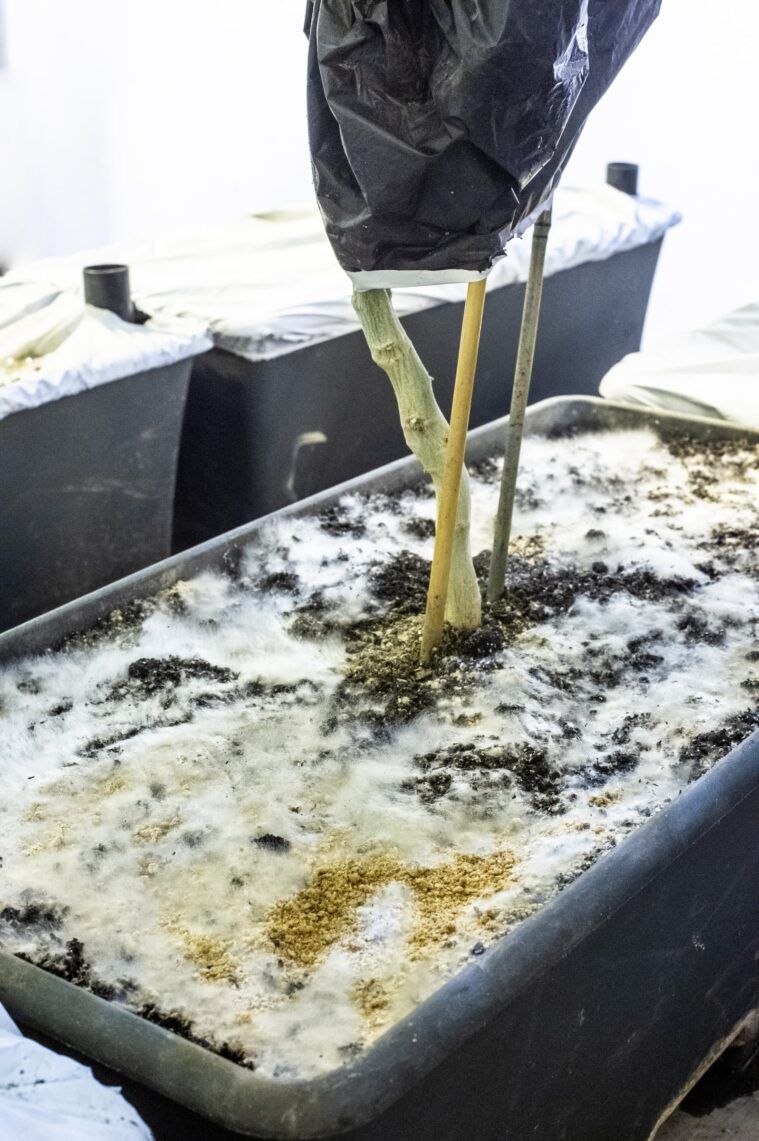 "What we're trying to do here is basically use the microorganisms in the soil to feed the plant. Basically, the bacteria work with the plant to break down the compost and break down the nutrients, and actually feed the plant. It also adds resistance to the plant," explains Antonio.
According to Antonio, who primarily oversees the soil, some studies suggest veterans that were working with similar soil saw a reduction in illness.
"We all have a natural biome, and when your native bacteria interact with the soil, it can end up boosting your immune system," says Antonio.
Closer to home, Vanessa says that she has also seen an improvement in symptom management for her son when he consumes Cannabis grown in their signature soil.
"His moods can fluctuate between anxiety and psychosis, so it's really important we have a high-quality, consistent product to help him. In the 23 years that I have been helping my son, I have discovered that doctors won't be able to tell you anything about your brain until postmortem. So, it has been up to us to help him," says Vanessa.
Within the next two years, MMW has plans to help a lot more people suffering from ailments that conventional medicine can't.
"We are going to keep expanding and keep getting better at what we do. We're passionate about making all of [Vanessa's] sacrifices worth it. She has been a pioneer in the industry since the days of the 'War on Drugs' and continues to inspire us. We hope that we can continue to make her proud," says Zallman.