A Behind-The-Scenes Look Into Pheno Hunting at SKöRD
Wandering down rows of numbered clones in the flower room that seem to stretch on for miles, we finally stop in front of an especially sweet-smelling patch of plants, where Partner and Operator at SKöRD Joshua Andersen begins explaining the differences between two phenos of Zazul – a cross of Zkittlez x Planet Purple originally bred by Archive Seed Bank out of Oregon – with a gleam in his eye.
"Zazul #4 leans really heavy towards the Zkittlez with straight candy terps," he tells us."The #8 pheno brought some of that tart lime and citrus with kushy notes, making for a more unique and well-rounded flavor profile as opposed to leaning towards just one flavor."
Pheno hunting is a core component of the SKöRD brand, which translates to "harvest" in Swedish – a spot-on name for the Scandinavian family-owned-and-operated business. Andersen and his dad bought the plot of land in Vancouver, Washington back in 2012, building the facility from the ground up and putting out their first batch of flower in early 2015.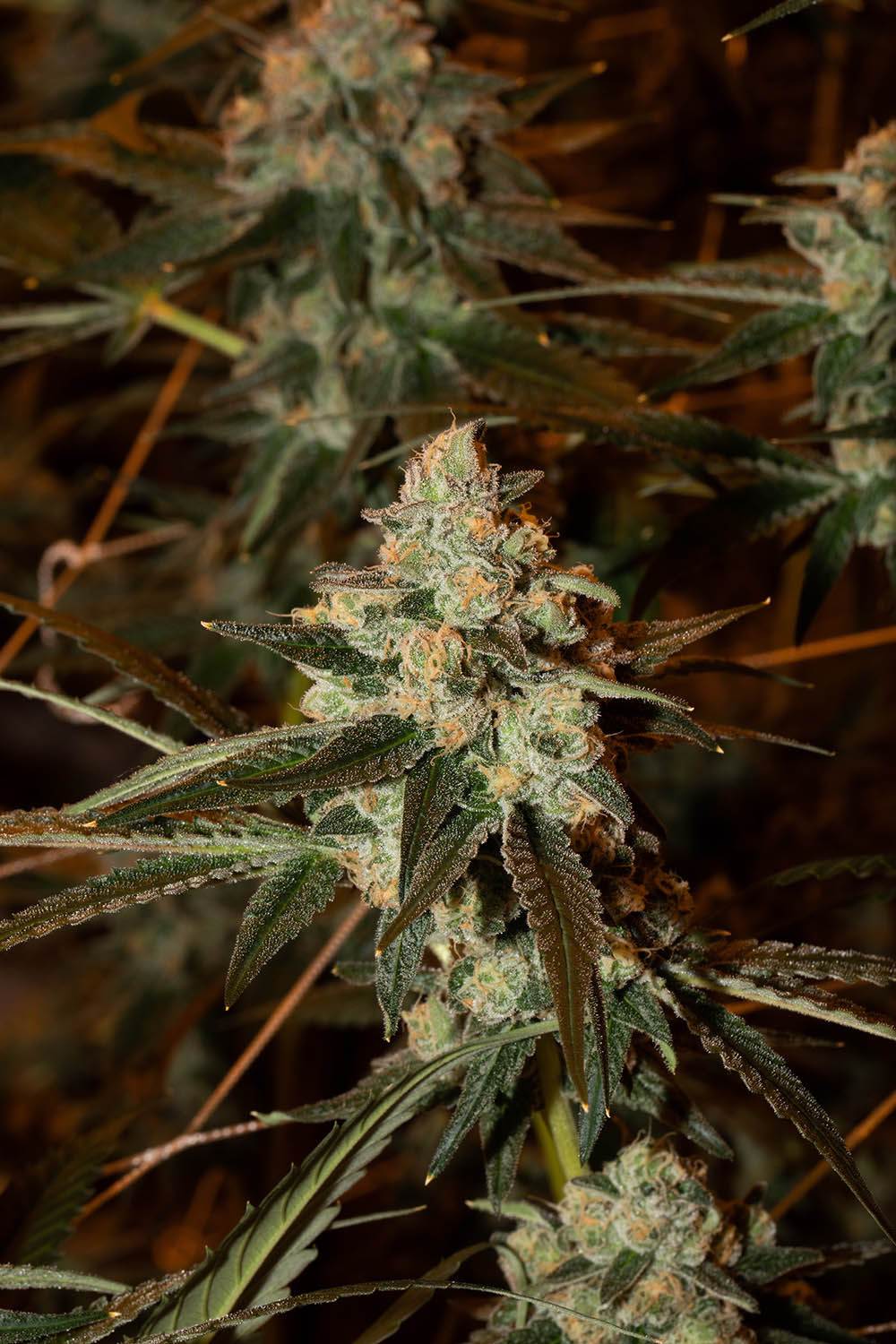 "I was born here in town and grew up right down the road. I actually drove past this property every day for years, not knowing what it would be one day," Andersen reminisces.
Speaking of reminiscing, let's back up a bit. What is pheno hunting, exactly? And how did it help SKöRD carve out a competitive advantage that still exists in today's overly-saturated market?
When two Cannabis plants are bred, the female will produce seeds, which are all phenotypes. Even though they are the same strain, each individual phenotype will express a unique combination of traits – such as aroma, taste, potency, resin production and more – from its parents. This is why breeders will grow several different ones, essentially "hunting" for the "pheno" with the most ideal expression.
Believe us when we say that SKöRD takes their pheno hunting very seriously. In fact, it can take up to a year of hunting and testing for a strain to make it into their "core lineup" alongside beloved flavors like Dirty Donut, Breathmints and Chocolatina. As we continue moving through the sprawling 2,800-square-foot flower room, Andersen gives us a breakdown of how each batch works.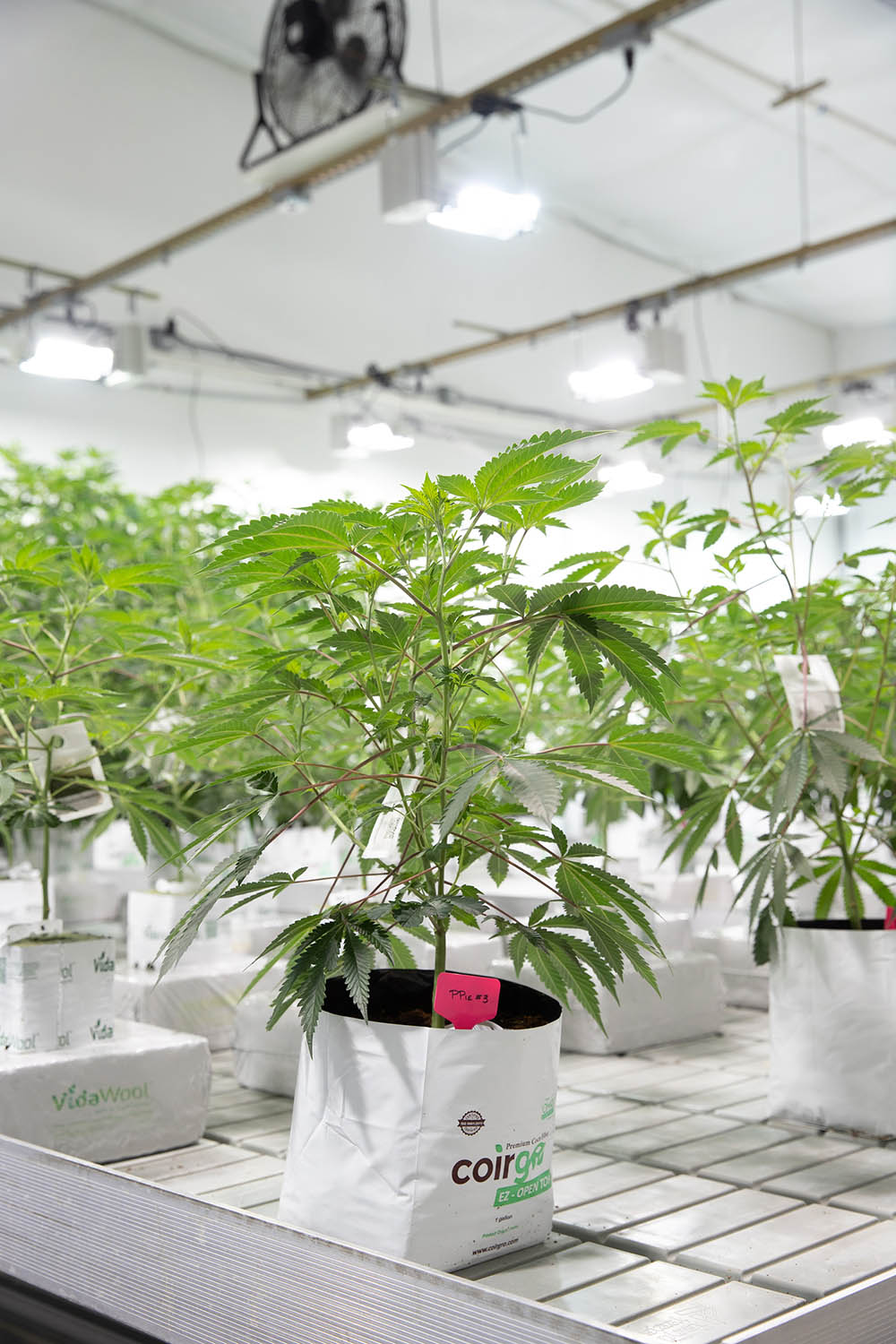 There are 30-60 different phenos to choose from in batch one, all grown from seed. At this point, all flower testing is done by the team as they look at a variety of traits, from the plant's bud structure and resin development in the grow room, to its flavor and terpene profile, aroma out of the jar, and more. Customers will likely see the first appearance of this new strain as a multi-pheno blend of "Phö" – SKöRD's in-house solvent extraction method.
After meticulously searching through all those 30+ seedlings, the team narrows it down to four or less phenos for the second batch. These "final four" are all cloned from their original seed, harvested, and now released as flower to the market for feedback. You may also see a strain at this stage washed into solventless hash in a limited-time drop – a way the SKöRD team starts to test how well each pheno will yield.
Sometimes there's a clear winner, but other times, there's a final and third batch if a keeper still hasn't been selected. In this case, the final two contenders are re-released to the market in extremely limited quantities of flower for consumer feedback. If a pheno makes it to the core lineup, it means it "washes, blasts, and produces all-around beautiful products," and will remain in the garden for up to a year and a half – or until a better alternative is found.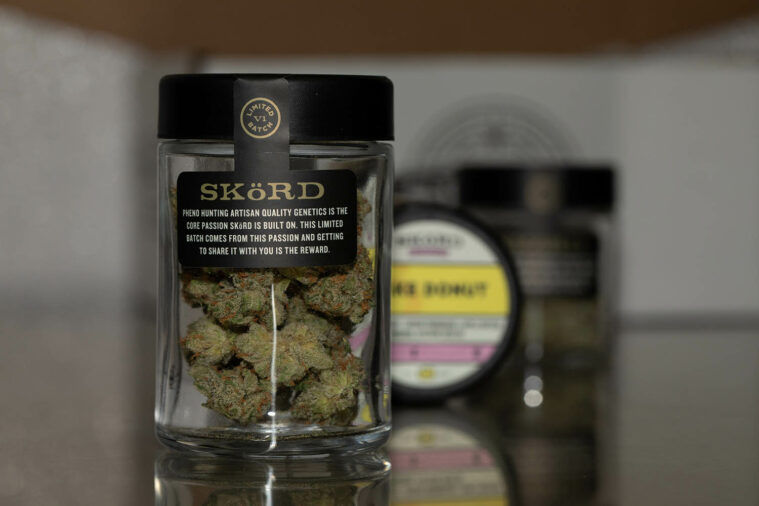 "The way we operate as a company allows us to be pheno hunters in the garden while guaranteeing there will always be really fresh, really well-cured weed for our customers," explains Steve Schechterle, Director of Sales and Marketing for the brand. "We have this bi-weekly drop process where fresh product goes out the door, then two weeks later, we're back with something new. We can always be testing new products while still having a core lineup of strains we're rotating consistently, so people don't get burned out too fast on anything."
We've now made our way out of the garden and into the trimming and packaging area, where there's absolutely no machinery to be found. Everything is done in small batches with care: All flower is slow cured, hand trimmed and hand packaged, and even the labels for pheno hunting batches are hand drawn by Monica Hernandez, a trimmer on the team. This level of quality control and attention to detail has enabled SKöRD to stand out from a product perspective, while offering up a behind-the-scenes look into pheno hunting on the farm has engaged their loyal following in a personable, exciting way.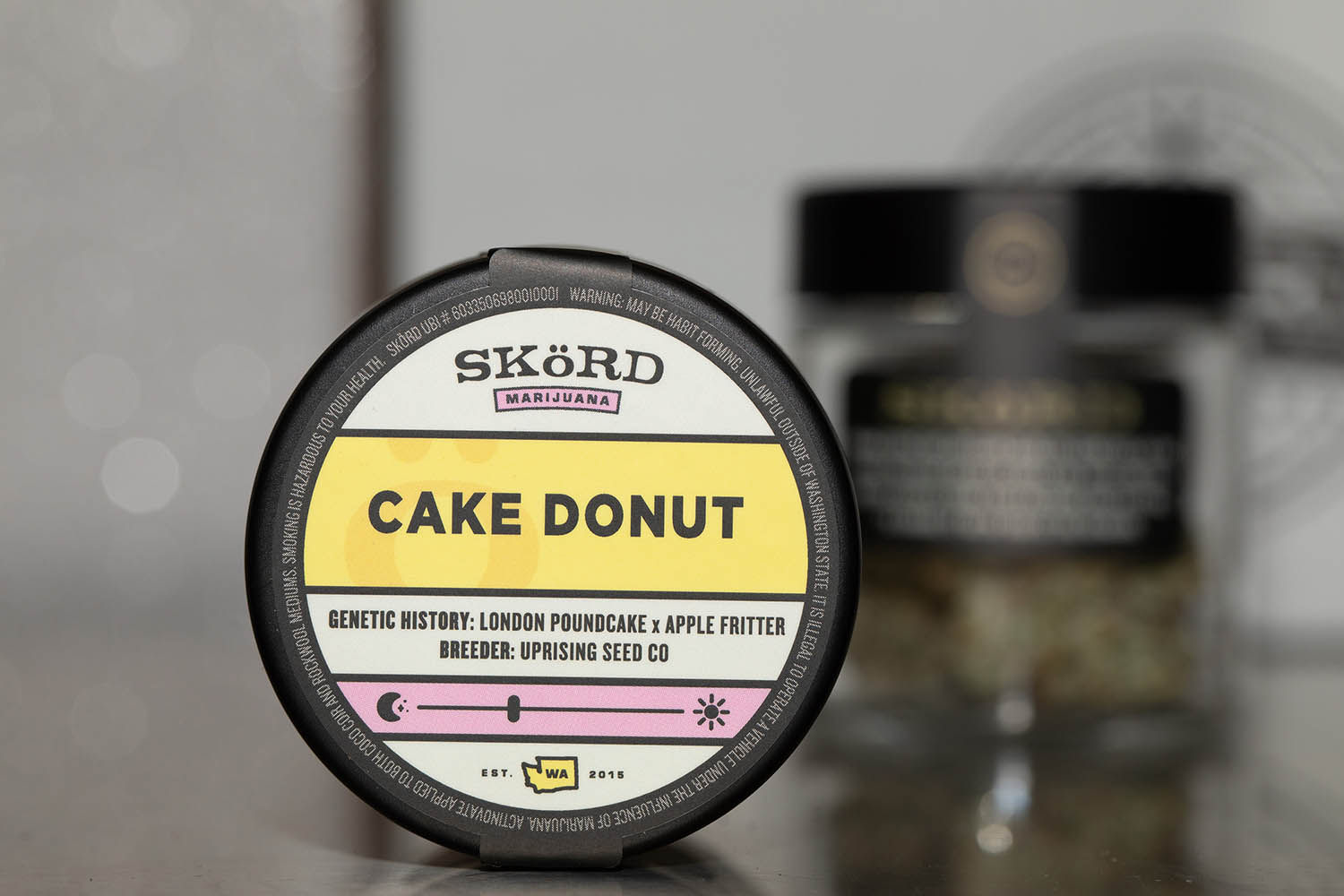 "We have a customer-facing newsletter you can sign up for on our website that talks about flavor profiles and terpenes, walking customers through what stage in the pheno hunt particular strains are in," Steve tells us. "I think people have really come to follow that, and are pretty on board with our whole timeline. It's something that has been fun, where people are really interested in how we take a strain from the garden to the market and definitely watch out for new batch drops."
Well, we're certainly watching out for that batch of Zazul #8.
---
WRITTEN BY KATHERINE WOLF @KATADELLIC FOR LEAF NATION
Katherine Wolf is a cannabis writer, branding specialist, and the Chief Marketing & Operations Officer of Malek's Premium Cannabis, a small-batch Colorado cultivator focused on flavor-first genetics.