Twenty years ago, an intrepid kid from Pennsylvania hopped on a motorcycle and made his way to Alaska. He didn't know anything about the Last Frontier except what he'd seen in the movies. Expecting to set up camp in an igloo and be greeted by polar bears, Nicholas Gelinas says he was surprised to encounter more Walmarts than wildlife.
"I fully expected to be eaten by a moose," says Gelinas with a laugh.
While Gelinas didn't have to fight off any carnivorous moose, he did meet another kind of Alaskan natural wonder.
"Actually, the first people I met when I got here were stoners, and so I got in that circle and started growing and never looked back," says Gelinas.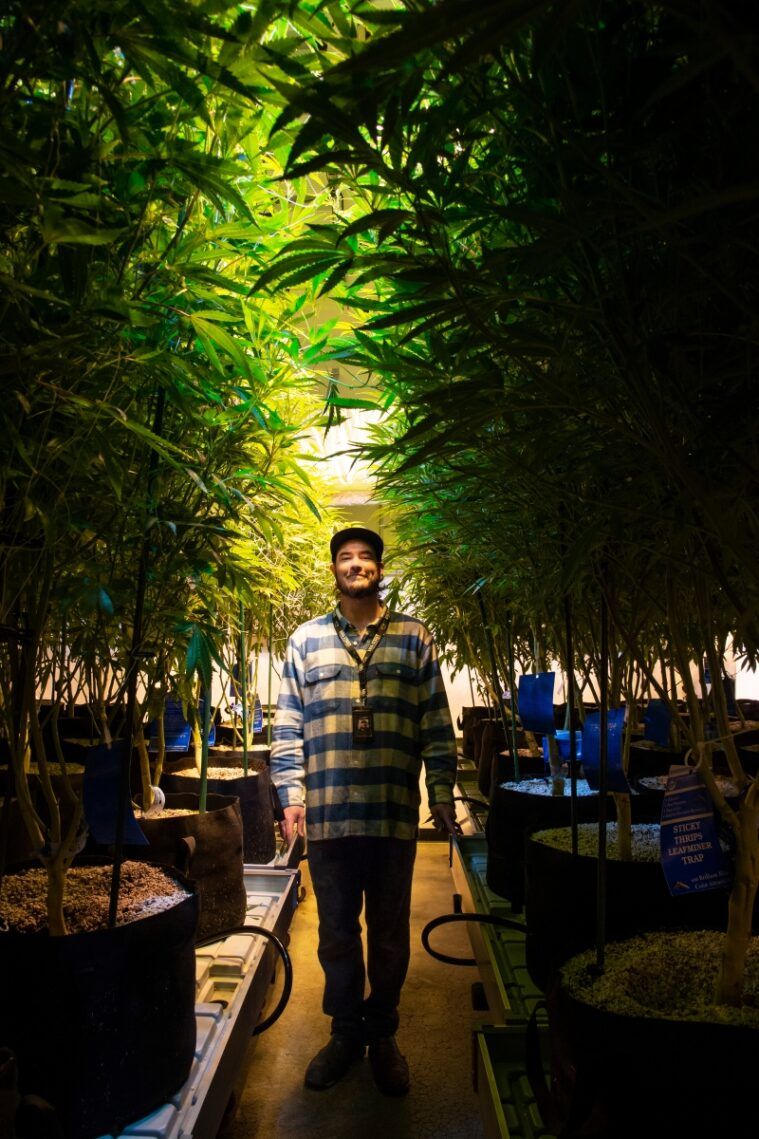 Over the next 20 years, Gelinas continued to perfect his growing style at home while honing his palate as a sommelier at the state's best restaurants. Although Gelinas was living what he calls "a good lifestyle," he had dreams of chasing another path. So, in 2019 – just two years after legalization – Gelinas opened King Street Cannabis Co., and once again, he's not looking back.
"The restaurant and Cannabis industries are exactly the same. Everything from flavors, customer service, branding and sales, are present in both industries. If you know how to do those things successfully in one industry, you'll be successful in the other. So, getting King Street going was pretty easy for me," says Gelinas.
But Gelinas never planned to stop at owning a dispensary. He wanted to produce his own products.
"That was the plan from the beginning – you have to vertically integrate. But beyond the business side of it, I think you should have your own product. Cultivation is the heart and soul of the industry. So, without your heart and soul, you're stuck relying on other people to give it to you. It's nice to have your own heart and soul," says Gelinas.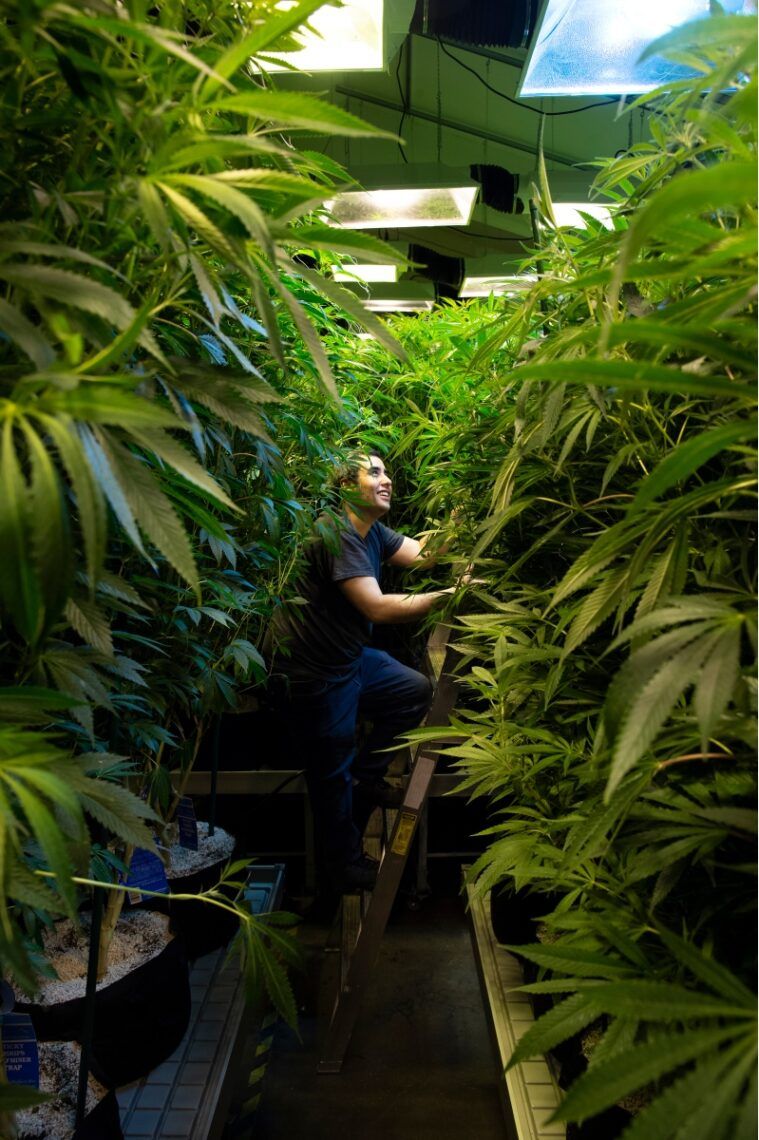 In April 2021, he found King Street's heart and soul in the form of Quintessence Farms. Built next to the dispensary, Quintessence Farms has a 1,000-square-foot canopy space and currently supports 24 strains, including Gelinas' heavy-hitting indica, Snorlax.
Despite having a standard grow license, Erickson approaches his beloved garden with the care of a limited, craft Cannabis grow. Using living soil and hand-watering, Gelinas focuses on quality instead of quantity.
"It's all handcrafted Cannabis grown with love. It's all hand-watered. It's hand-trimmed. It's grown in living soil, which takes a lot of time to make. So, it takes twice the amount of love and time and effort. Unfortunately, you won't see that translated into the cost of a gram. It hurts our bottom line, but it's really important to me that things are done right," says Gelinas.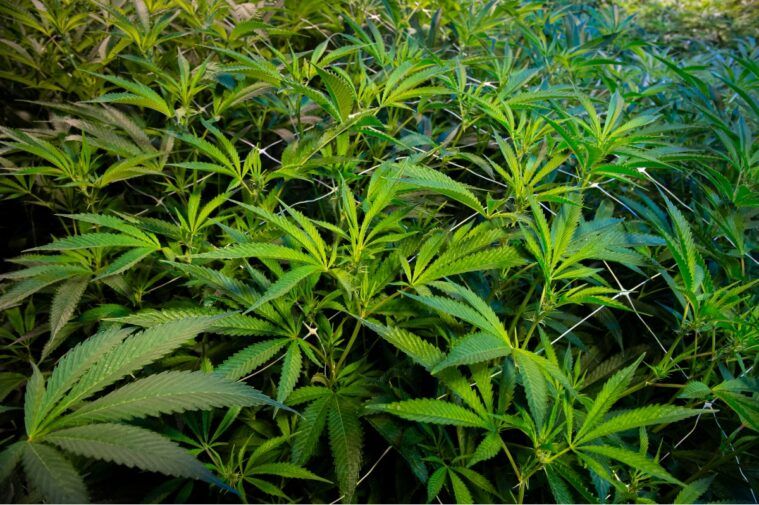 He is quick to add that even though many people outside of the industry tend to think cultivators and dispensary owners are making millions, the truth is that he is making a living and nothing more.
"At some point, the buck has to stop and cultivators need to do things to reduce overhead. I'm sure at some point, we'll get there too. But we want to keep crafting Cannabis with love as long as we can," says Gelinas.
Part of the difficulty in maintaining a hands-on approach, admits Gelinas, is the re-education of consumers.
"A lot of consumers are number chasers. You know, they want to come in, and they want to see a high [percentage of THC], regardless of the price. You can put things on sale, but anything with low numbers is the slowest moving stuff. Everyone wants a heavy hitter, or they want a really good deal and nothing in between," says Gelinas.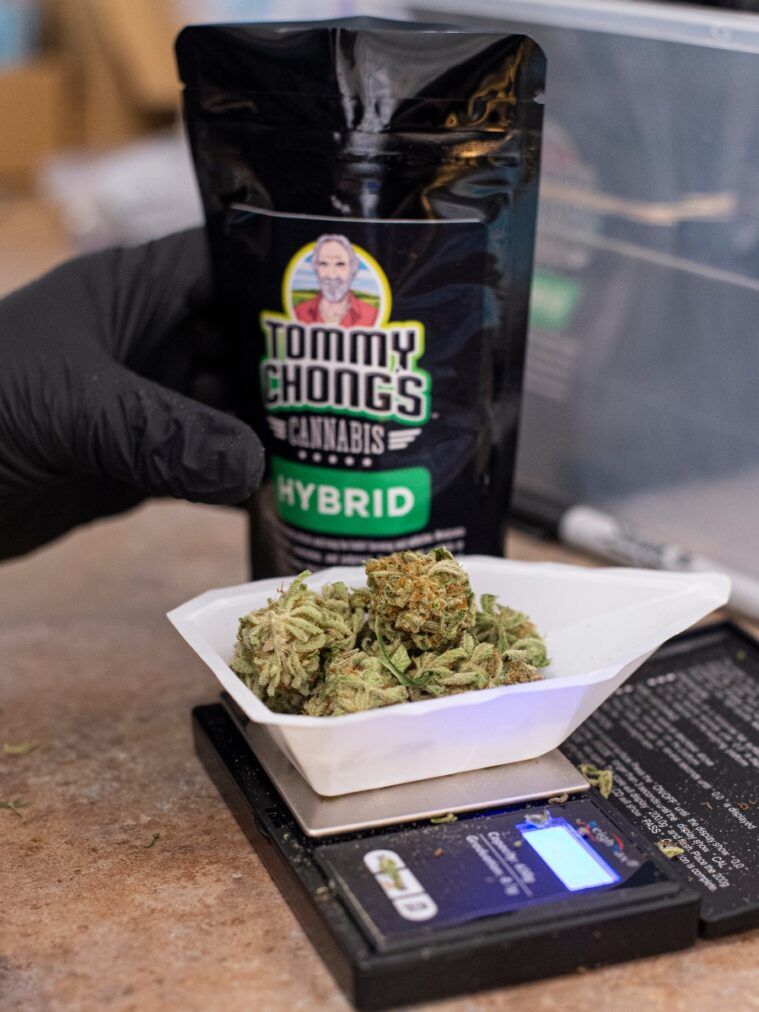 According to Gelinas, consumers are unknowingly causing cultivators to start breeding out the strains with the most medicinal properties because of low testing numbers and unsavory flavor profiles.
"Most people want the newer strains that are very citrusy or berry because they're in fashion. Now, a lot of strains that have been grown for a long time are getting phased out because they are undesirable to the public. But those super gassy, earthy strains have the most medicinal value – which was the original point of using Cannabis. Linalool, myrcene, caryophyllene and pinene are the terpenes we need to keep going. We also need those lower testing strains to be grown," says Gelinas emphatically.
Gelinas won't be able to turn the tide on desirable strains overnight, but he intends to keep cultivating with love, heart and soul … until the rest of the world comes around.