If you ask an OG Mat-Su Cannabis cultivator about the good old days, a knowing smile usually graces their face before they launch into stories about growing in closets and sheds to evade parents and police. But when Alaska legalized in 2017, grows moved out of hiding and into large-scale, state-of-the-art buildings like that of Scorpion Grass. However, some, like Josie and Robert Gustafson, chose to keep their grow a little closer to home.
"People always say how much they envy my commute," explains Josie as she opens the locked door to her basement.
As the heavy white door slides open, the scent of flowering Cannabis smacks you in the face.
Completely undetectable when in the main house, the basement is the site of the Gustafson's 500-square-foot limited grow. While most people don't typically plan their dream home around the construction of their basement, that's precisely what the Gustafsons did in 2011.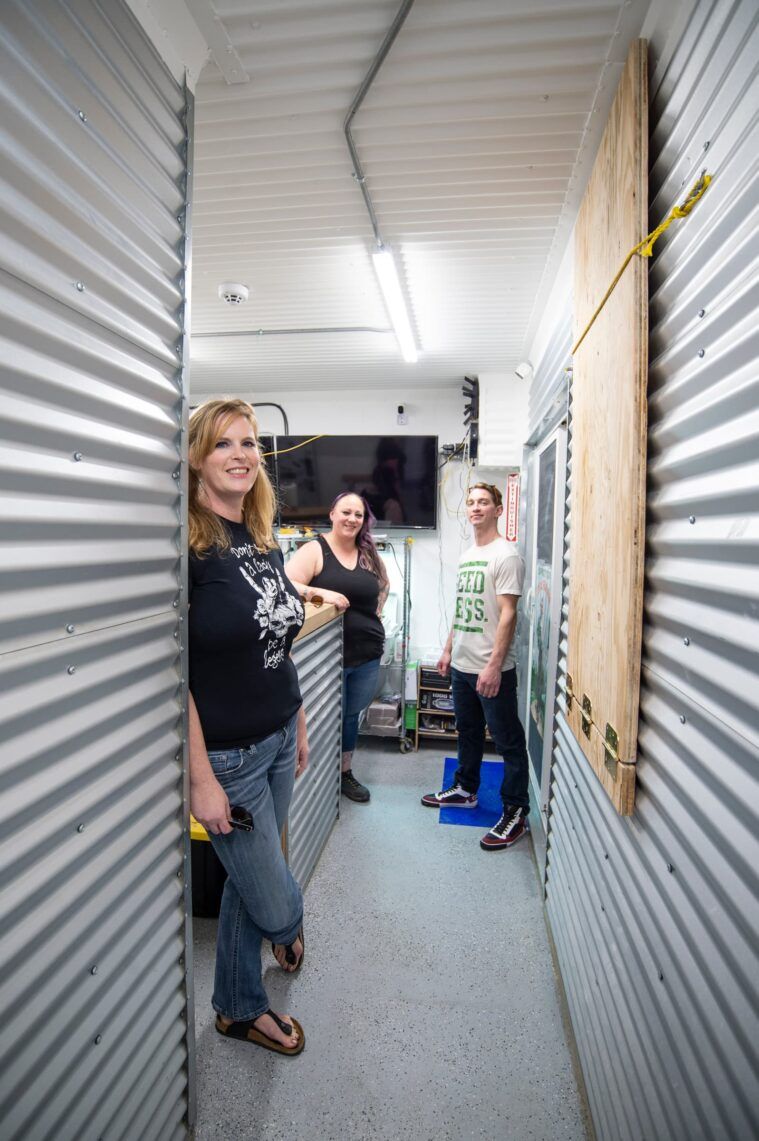 "It's pretty funny because our kids didn't know that we consumed or grew until they were teenagers. My oldest thought my husband and I were giant dorks, so they couldn't believe that we actually did something pretty cool," laughs Josie.
Their comfortable log cabin-themed home was originally outfitted to support Recirculating Deep Water Culture (RDWC). Unfortunately, their original plan to upscale their personal grow was derailed when the plants started showing signs of infection.
"I'd never seen anything like it before, and I had to keep racking my brain to figure out what the hell was going on," says Josie.
Before long, the Gustafsons discovered that they had a major problem: pythium. A stealthy fungus with a nasty habit of wreaking havoc on root zones in hydroponic systems, pythium forced the Gustafson's to rethink their strategy.
"It was definitely frustrating because we found out that the problem originated with our mechanical contractor who installed the wrong size pumps – we couldn't keep the water cold enough to prevent outbreaks. It was a major learning curve when we got started," says Josie.
After ripping out thousands of dollars of equipment that still sits in their garage, the Gustafsons transitioned to using coco bricks and hand-watering.
"People tell me all the time that they hand water, and then I see them with water packs on their backs and long hoses. That's not really hand watering, and we don't do it like that here. I use this small watering cup and am in here personally watering each plant every day," says Josie.
As the plants' primary caretaker, Josie has a firm hand in everything that happens in the grow, while her husband watches the books and makes deliveries. He is also the brains behind the grow's name: RockHardNugz.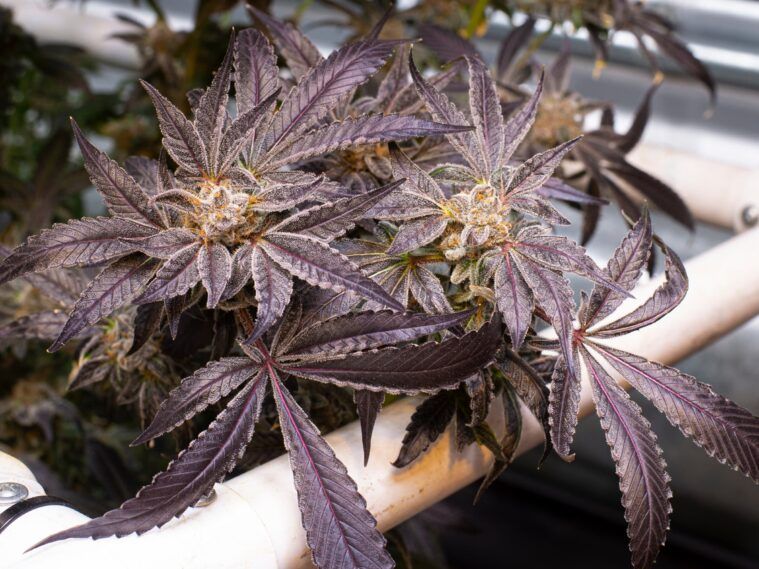 "We both thought it was a pretty funny name, so we rolled with it. But when we approached some dispensaries with our signature Cream Pie strains by RockHardNugz, I guess it was considered too lewd. But if you can't have some fun in the Cannabis industry, you probably shouldn't be in it," laughs Josie.
But RockHardNugz isn't just a play on words – it's actually a fitting double entendre.
"We try really diligently to always put out nice, firm, dense nugs. Of course, it doesn't always work that way, but that is a huge focus for us," says Josie.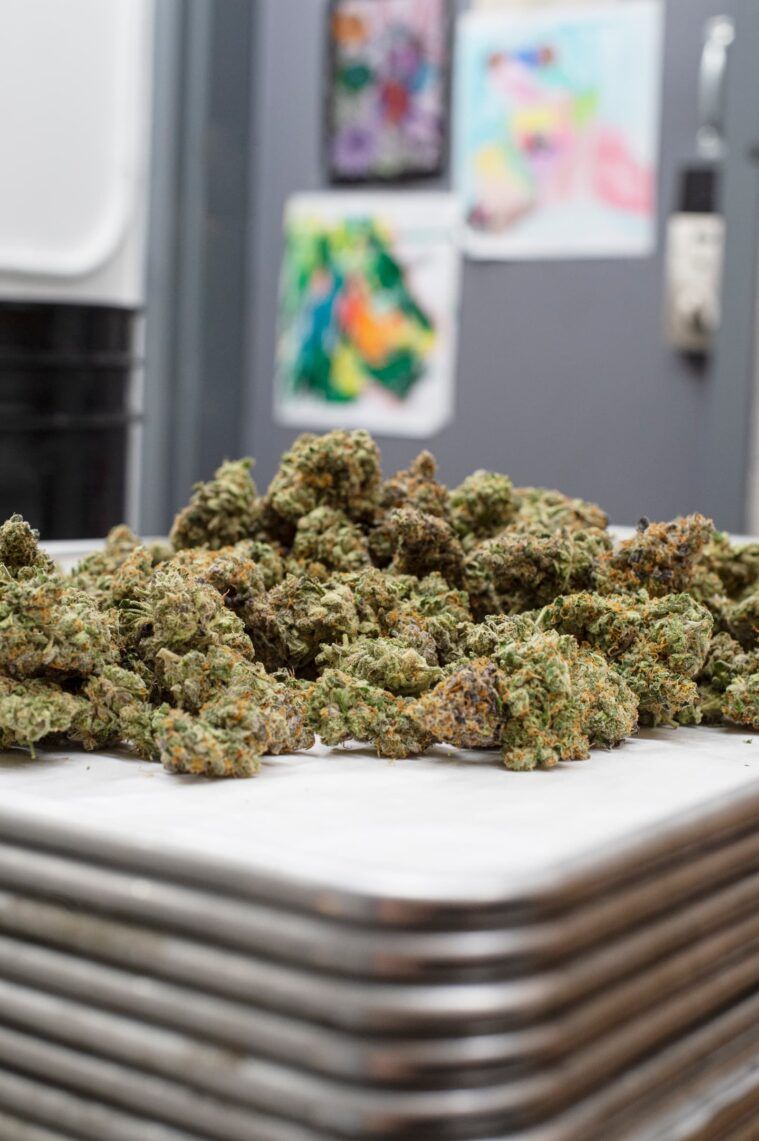 Though Josie's dense buds are beautiful to look at, they also pack an important, personal punch. Prior to legalization, Josie grew high-CBG Blueberry strains to help Robert combat disabling chronic pain.
"Robert's illness is definitely one of the reasons why we've grown for as long as we have, and why we continue to look for certain strains," says Josie.
Although Josie isn't currently pheno hunting, she is confident that over the years, she has hit upon the perfect mix of rotating strains which include Hawaiian Dream, Banana Punch and of course, Cream Pie.
"If we can continue to produce products that can help people reclaim parts of their lives, then that's something we are going to do. I think that's a pretty well-lived life," says Josie.