Imagine for a moment that you are a young family man who for nearly 20 years has chosen to make a living by growing a plant that has never harmed anyone in the history of the world – quite the opposite, in fact. Cannabis has actually helped countless people and, during some eras, was even considered a sacred herb.

Despite all this you – a young family man – have been on the run for nearly six years because your garden was discovered by law enforcement by sheer coincidence (when an unrelated and far more insidious crime was being investigated). This is exactly what Doug Taylor of Terpene House Cooperative (THC) experienced in Maryland in 2009.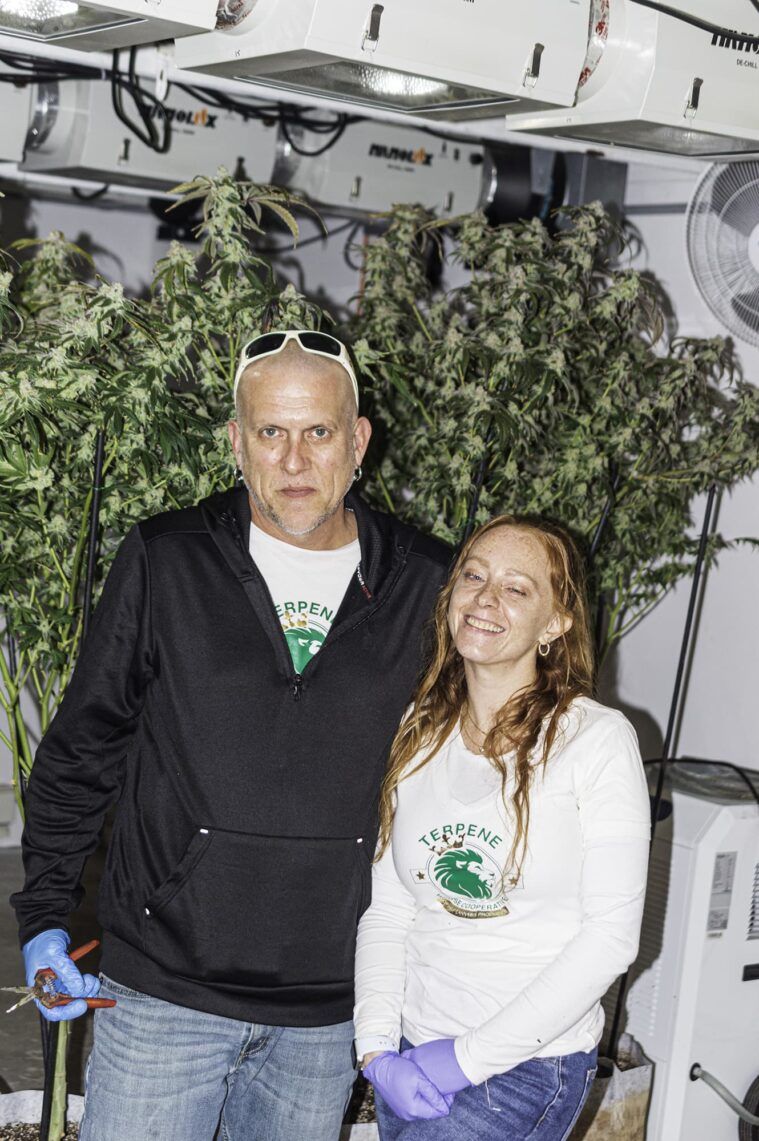 As Taylor explains, "There was a kidnapping and hostage situation in the area, you know … a real crime. They were scaling buildings and were on rooftops and caught a whiff of my plants. That was the beginning of my time on the run, but I couldn't just leave. I had a child to help raise and support, but I also couldn't be found either – because how could I take care of my daughter then?"

So, Taylor stayed in the shadows like the criminal they made him out to be, avoiding those trying to take away his freedom for growing a plant at all costs. When they raided his grow house, which was rented specifically for that purpose, he was not there. What they found was 80 plants, which would trigger a mandatory five-year minimum prison sentence under Maryland law at the time.

Taylor wasn't facing this sentence because his plants posed a danger to society. Rather, this punishment would have been enforced because he was not wealthy enough to pursue licensing that would allow him to do the very same job, growing the very same plants others were making millions cultivating.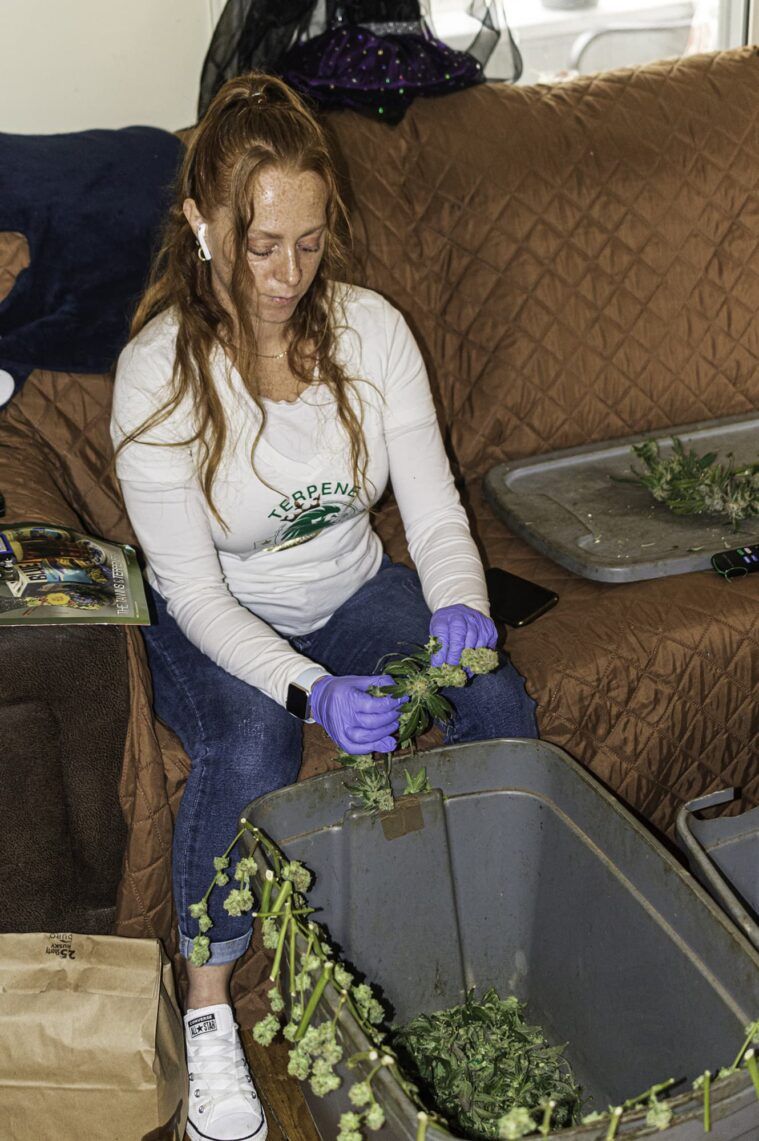 Fast forward two years and Taylor is still on the lam when he meets and immediately falls in love with the woman who would become his wife and cultivation partner, Nicole. Nicole was a recovering addict who was finding solace and sobriety with Cannabis. This relief from the grips of addiction gave Nicole an intense desire to learn more about cultivation and the properties the plant possessed. Doug acted as her canna-mentor through this process and their love grew, as did the garden they shared. Soon came a time when the couple wished to sprout a family of their own. However, they knew that they would have absolutely no peace of mind doing so in a state that wanted Doug behind bars. In July of 2014, the couple decided to pack their bags and move to Rhode Island to start anew as legal caregivers.  

The Rhode Island medical market gave Terpene House a good honest start in their caregiver program, but they always felt as if something was lacking. A small craft cultivator had no way of advancing without having first made a fortune elsewhere, or by selling out to a wealthy brand or investor. So, it looked like another migration was in order to insure THC was able to grow and flourish. The only question was, in what state could this canna-cooperative adequately thrive? After some deliberation, the family decided to take Terpene House to Maine.

Maine seemed to have the legal infrastructure for a family-owned canna-business to really grow. For starters, unlike Rhode Island at the time, Maine was legal both recreationally and medicinally. Also, a family-oriented company like THC was able to have a home-based business that could provide a caregiver to dispensaries of their choosing. This structure proved to be a near-perfect fit for the duo and they haven't looked back since.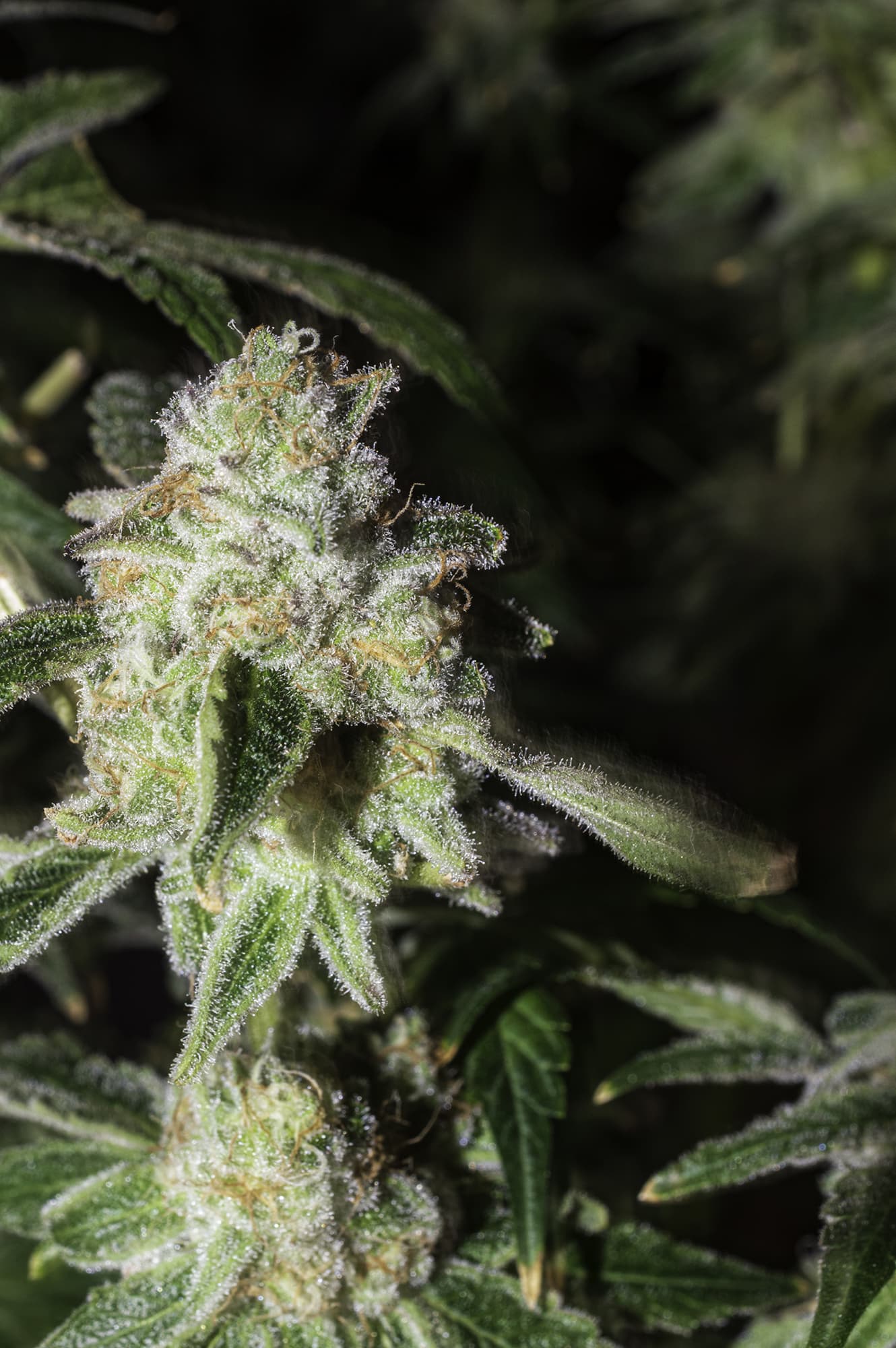 Today, as a partnership, Terpene House Cooperative has 40 years of experience collectively. THC specializes in small-batch craft Cannabis, rather than conforming to the general "more is better" school of thought that so many cultivators tend to adopt. The small batch craft model allows this mom-and-pop to give the utmost care to each individual plant as the company grows into a beautifully budding brainchild. They think of each plant as a wonder that will perform its own miracles if treated with love and respect and given to the masses. Terpene House focuses on strong terpene profiles, in addition to potency, in order to give their patients the most relief possible. Popular strains like the Vanilla-Honey and the indica-dominant Wizard Punch test at 28% to 32% THC, and pack an abundance of euphoria-inducing myrcene.

It's always more of a struggle for mom-and-pop Cannabis businesses to open their doors. The unfair laws, regulations and fees are just not conducive to the family business model. Many try but fade away when their funds and spirit dry out from the daunting gauntlet that seems all too easy for owners with deep pockets currently taking over the market. Thankfully, Terpene House Cooperative has weathered its share of trials and tribulations, overcoming the odds stacked against them with their undoubted love and passion for the plant.
---
Region: Augusta Maine
Size: 700 square feet of canopy space
Number of Plants: 30 mature flowering plants, 30 immature veg plants, and unlimited seedlings and clones.
Employees: 1 PT employee Nichole's Brother Timothy Grim
Signature Strain: Wizard Punch
Motto: At Terpene House we love what we do, we love our Cannabis plants, and the most important part is that we believe in the plant and all of its miracles that can arise!