Brought to life in 2016, Phinest Cannabis began as a breeding project with Colorado's Cannarado Seeds – which is one of the most respected and renowned breeders in the world of modern Cannabis genetics. The business quickly evolved to providing finished flower for the burgeoning adult-use market, which at the time had a nearly insatiable appetite. 
In 2018, they partnered with Rapid Clones, a Cannabis tissue culture company with roots in the fruit and nut tree world, to begin providing tissue culture genetics to licensed cultivators across the state. And recently, the two brands doubled down and made a significant investment to level up and prepare for what they believe to be the future of the industry – building out a massive state-of-the-art tissue culture facility in Sacramento. The facility, which the teams at Phinest and Rapid Clones began planning for in 2019 and began building out in 2021, covers roughly 40,000 square feet. This makes it "the largest in North America, and maybe the world," per Phinest's COO Matthew Wich.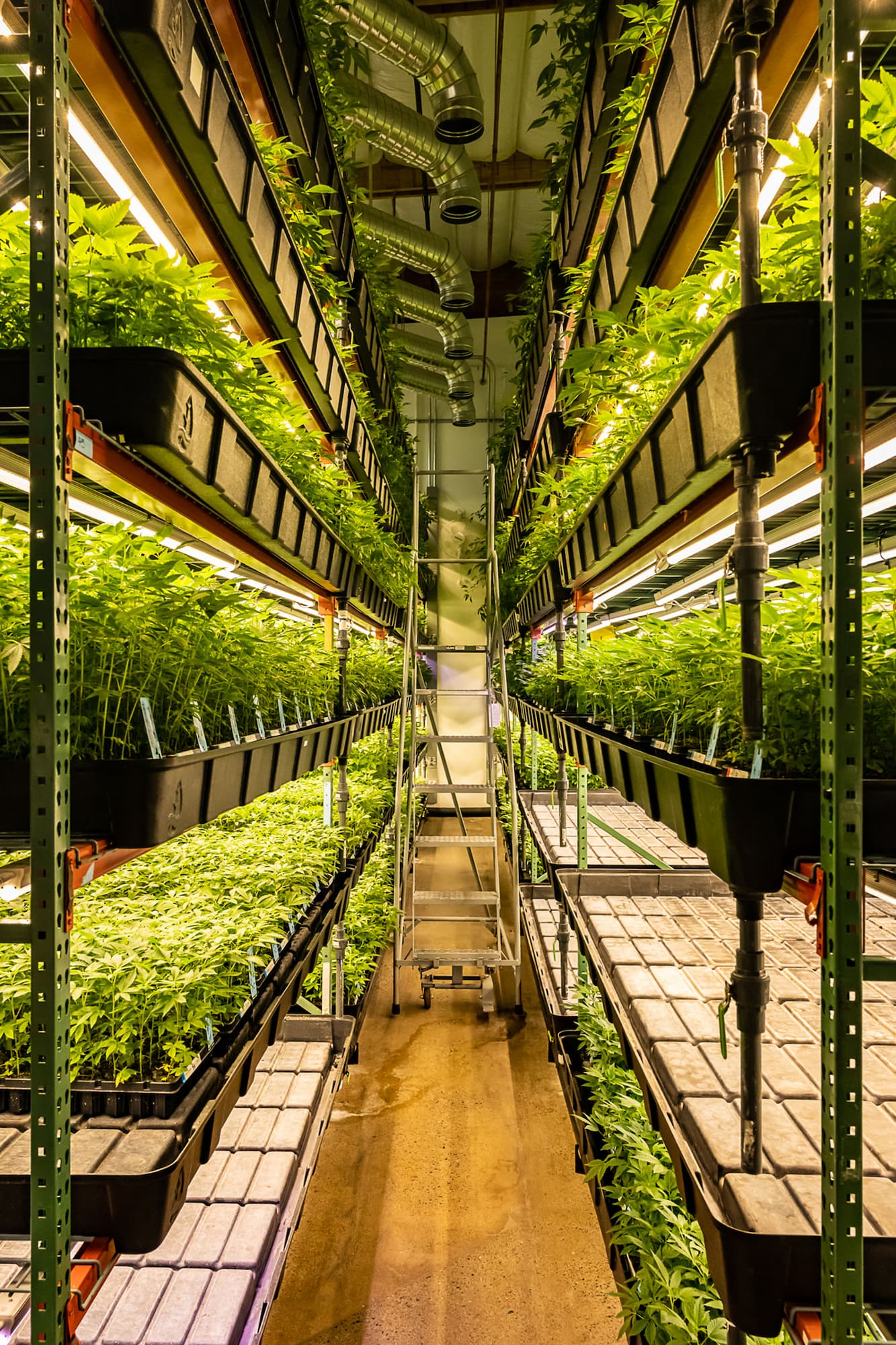 The Phinest Way
Much like with cultivation, with tissue culture there are innumerable ways to go about achieving the same end result. Phinest utilizes what's known as the Axillary Bud Proliferation method, which they say has been proven to be the most stable way to produce clones using tissue culture.
Each and every strain that's brought in by the Phinest team is tested for a panel of 14 different pathogens, including Hop Latent Viroid, which is the most common issue cultivators are dealing with today. From there, the team can identify the necessary next steps to "clean up" the strain and ready it for replication and distribution to growers all over the state.
Phinest has an intensive R&D program where they are constantly looking for ways to improve and streamline the tissue culture process. Each strain is grown in agar that's been uniquely developed for that particular cultivar, and contains hormones and nutrients custom-tailored to suit its needs. To date, the team has tested over 400 different media formulations and is continually developing new formulations for new strains (as well as testing these new formulations with current strains).
The Phinest team was sure to note that their clones are created without the use of PPMs, or plant preservative mixtures. PPMs can speed up the process but can also stimulate issues in the plants, creating a less stable clone than those made without PPMs. All clones are generation zero, so they are not taken from a mother plant and are about as "square one" as you can get in terms of starting with unadulterated, clean genetics. All clones are guaranteed free of pathogens and disease, which the company is able to do thanks to their stringent cleanliness and QC standards.
Cleanliness is such an important factor at Phinest that it's shaped the entire design of the facility. There are four separate entrances – one for each of the four different teams dedicated to handling a different step in the process. Workers stick to their specific region within the facility and do not enter the other zones, in order to eliminate the chance of cross-contamination. On average, roughly 25% of each staff member's eight-hour shift is spent cleaning and sanitizing.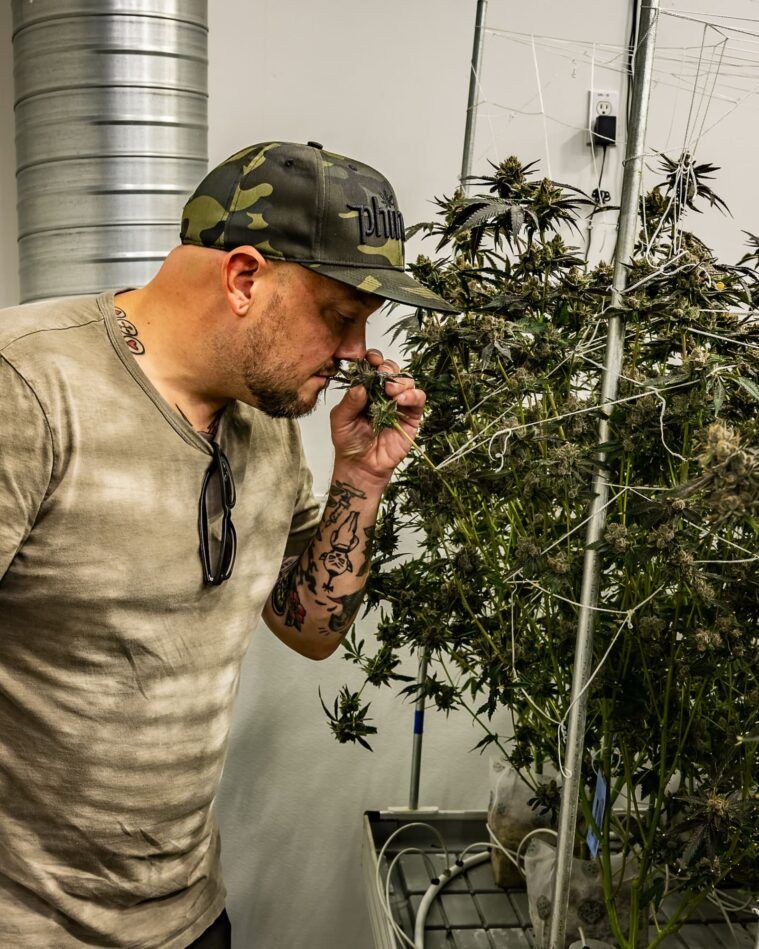 The Phuture
Phinest's new tissue culture facility is capable of producing an astounding 18 million clones annually, which effectively sets them up to be one of the largest suppliers of clones in the state (and likely the country) when running at full capacity. With the infrastructure to scale now in place, the brand can focus on building relationships with breeders and cultivators, and on educating the community at large about the benefits of tissue culture.
Before graduating from their new facility, Phinest operated out of a smaller location in another area of Sacramento. This V1 facility is now being used in part for research and development, but also for small-batch production runs to create limited quantities of finished flower for the market as well. Maintaining this production element of their business is significant – offering consumable examples of their genetics to the market not only acts as a testament to the company's belief in the strains they're creating and proliferating, it differs them from the majority of nurseries and clone companies in the space.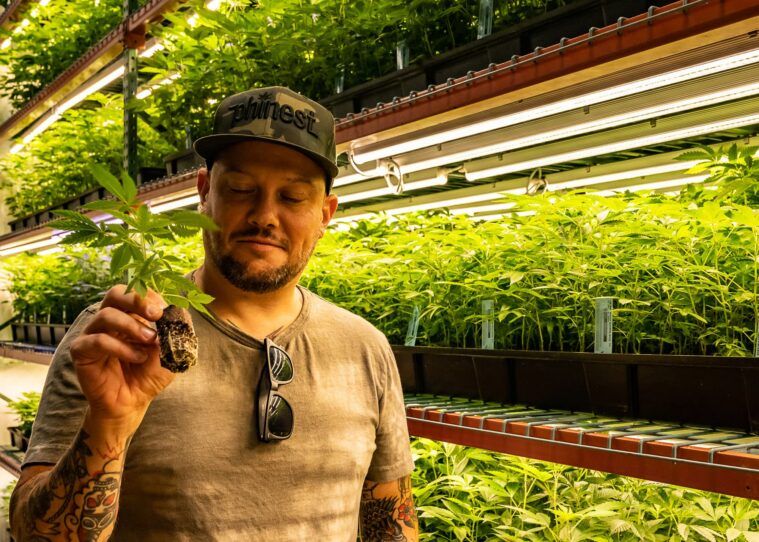 It's been an uphill battle to convert cultivators from traditional techniques to tissue culture, but the Phinest and Rapid Clones teams see the tech as integral. This is why they are stepping up to provide the industry with clean genetics on a scale consistent with demand for California flavors upon federal legalization.
One day, and maybe one day soon, this shift will happen. When it does, the work Phinest and Rapid Clones are putting in now will likely yield them pole position as one of the biggest suppliers in the industry nationwide.