The three counties in Northern California collectively known as the Emerald Triangle (Humboldt, Mendocino and Trinity) have been the Cannabis cultivation capital of the U.S. (if not the world) for half a century now. Which is why, over the past few years, our annual Harvest Issue has focused almost exclusively on that region. This year, however, we decided it was high time to shift our focus a bit and shine a spotlight on a more up-and-coming Cannabis growing area instead – a region just northwest of Sacramento (including Nevada, Yuba and Calaveras counties, among others) that some have nicknamed the "Golden Triangle" or the "Emerald Dot."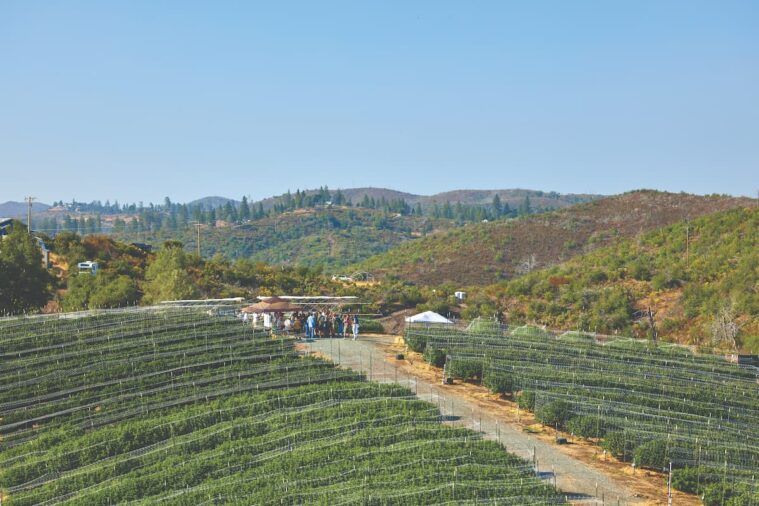 Luckily for us, our good friends at Humboldt Seed Company just so happened to be hosting a huge pheno hunt tour from one "Triangle" to the other, and were kind enough to extend an invitation to the Leaf.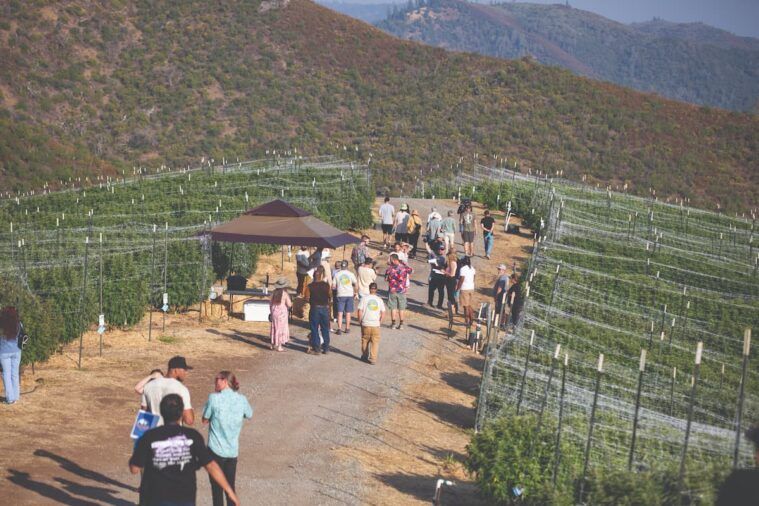 The purpose of this seven-day event was to visit a number of different farms that were growing HSC's genetics and help determine which individual plants – out of dozens or even hundreds of plants of the same cultivar – were the ultimate cream of the crop. The tour's first leg began at HSC co-owner Nat Pennington's farm up in Orleans. From there, it then stopped at Full Moon Farms in Bridgeville, Casa Flor in Willits, and ended at Sonoma Hill Farms in Petaluma. After a two-day intermission, the tour resumed at the farm of HSC's other co-owner Ben Lind in Smartsville, then visited Wild Leaf Farms in Penn Valley, Foodoo Farm in Nevada City, and ended at Burr's Place in Mountain Ranch. (Sadly, I was unable to attend the first leg of the tour, but I was on hand for the last three days.)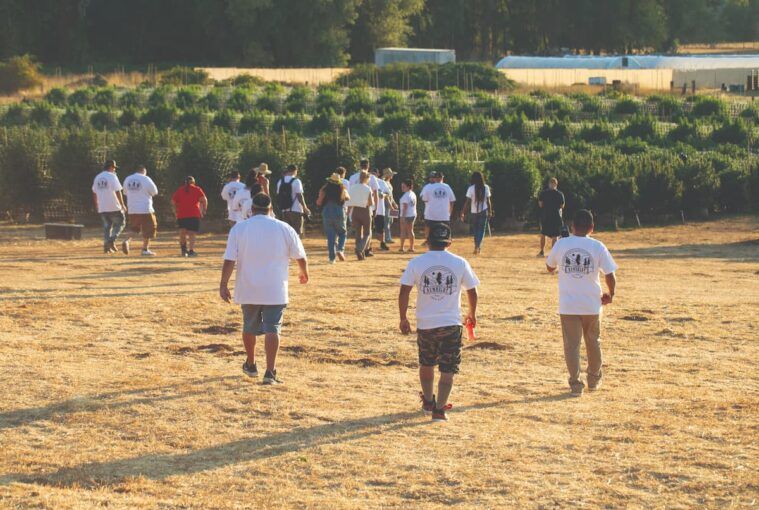 Among the dozen or so notable attendees I was privileged to join on this exclusive, fantasy camp-style junket were prominent cultivators and connoisseurs from around the world, including "Home Grown TV" hosts Dakota and Quentin from Medellin, Colombia, Leon from the Humboldt University of Berlin, Ravi Dronkers Spaarenberg of Sensi Seeds in Amsterdam, and legendary grow gurus Ed Rosenthal and Jorge Cervantes, among many others.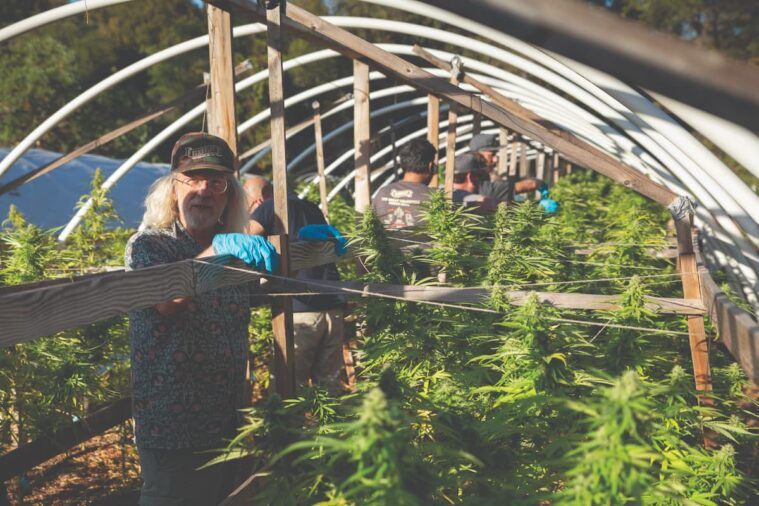 Each day we were all led to the scheduled farms where we were given small binders and broken down into teams, with each evaluating a different set of cultivars. Some of them we were asked to appraise included Cali Octane, Don Carlos, Jelly Donuts, Ed's Big Bud, Blueberry Muffin and Garlic Budder. For each cultivar we carefully examined each plant in the group and then rated it on a scale of 1-10 based on various criteria – including smell, strength, trichome density, vigor, structure, color and flowering time — recording our opinions on detailed scoresheets.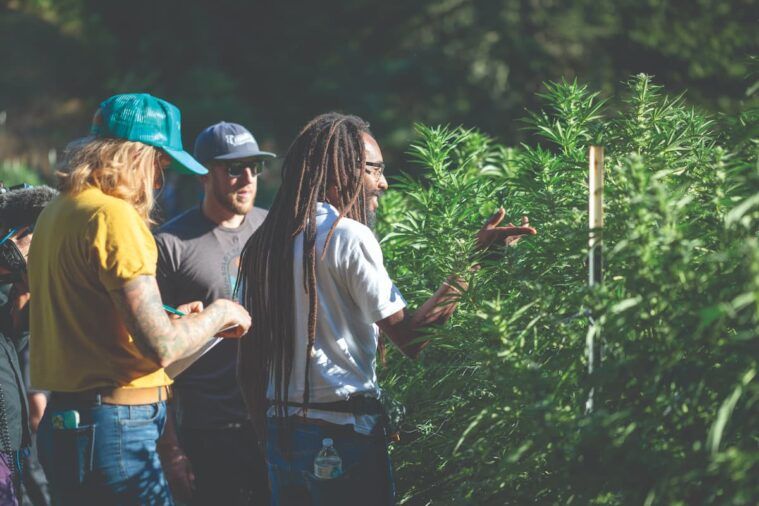 It wasn't all work, however; throughout the hunt, we were treated to several delicious farm-to-table meals and as many drinks, dabs and doobies as we desired … not to mention a sunny swim sesh at the Yuba River, and grand finale mountaintop party at Burr's Place that featured a Mediterranean buffet feast, a terpene extraction demo, a seminar on triploids by Cannabis geneticist Richard Philbrook from Dark Heart Nursery, and an intimate live performance by reggae legend Don Carlos of Black Uhuru fame, whose namesake strain HSC produces. All in all, it was an amazingly amiable and educational adventure.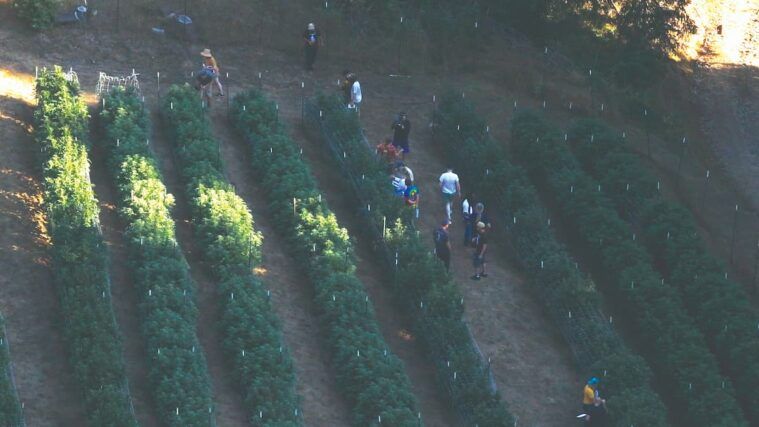 California Leaf would like to extend our sincerest gratitude to Nat, Halle, Ben, Jasmine, and the rest of the HSC crew for all of their hard work and hospitality in organizing and running everything, as well as all of the farms who hosted us and everyone else who lent their time and talents to making this tour so memorable.