As a long-time Cannabis user since college, Theorum Cannabis founder Ken Jones actually voted against Washington Initiative 502 which established a system, overseen by the Washington State Liquor Control Board, to license,
regulate, and tax the production, processing, and wholesale and retail sales of marijuana. Because of the lack of regulations in place, but once it passed he approached things with an open mind and imagined the industry from a global expansion perspective. With intention, he then assembled a team of friends to create an ecosystem that could thrive as a unit, hence the genesis of this happy establishment. And just to prove his dedication to the ultimate cause, he even helped fund the UW research program.
The Name
The concept behind the name is that a theorem is quantifiable, but not always precise – so it's relatable to the current Cannabis industry because customers will gain more understanding through education. And just as this developing business culture is one based largely on speculation, it is unfolding like a math equation with new challenges and solutions daily.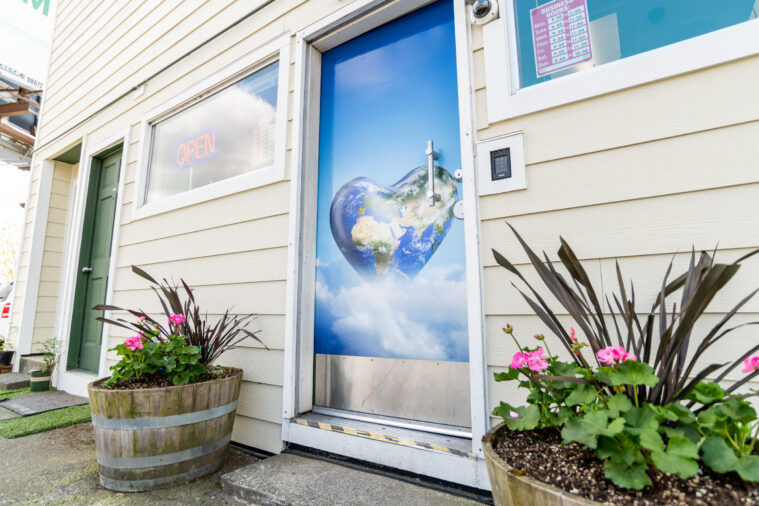 The Experience
So as not to distract your focus, the scheme inside is clean and white, affording the classy swath of eye-popping selections to take you on a small getaway from daily stresses. The slick spacing and arrangements are mindfully compartmentalized to make your browsing seamless. And as you glance over the glass countertops, you'll see a rare back-facing window that offers a refreshing view of the north end of Lake Washington where seaplanes land and depart – a true Northwest experience!
The People
Bobby and Cindy have been on the flight path since the early days in 2015. Led by a strong presence in management, Natalie and Valerie do the buckling up and Joey and Joe will make sure you're delightfully serviced. There's almost a southern hospitality mentality here, where one on one attention is what makes your experience an exceptional one. Afterall, education is imperative – just look at the name!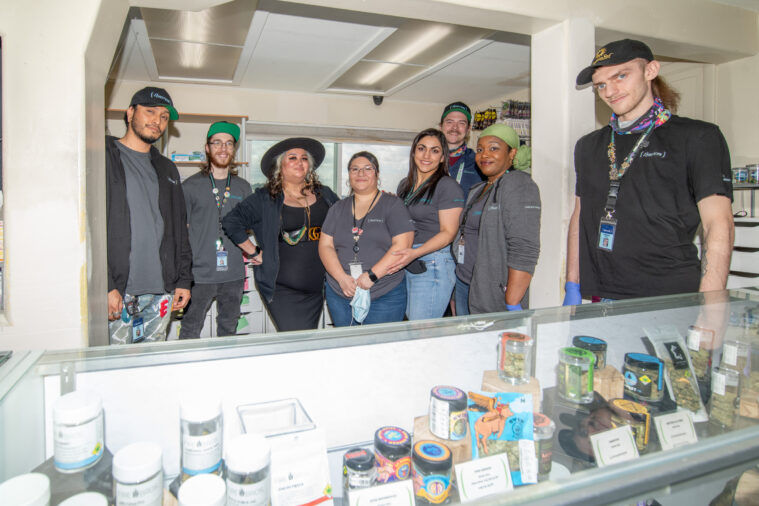 The Products
FLOWER: Seattle Private Reserve and Sky High Gardens have planted their roots on this menu where fresh nugs abound. Gabriel is a newcomer here and well worth trying. For a more reasonable brand at a great price, try Florigen Organics.
CARTS: Ready for some in-flight entertainment? Canna Organix, Heylo and Avitas carts have a wide variety of tasty strains featuring ATF, Juicy Fruit, Cannatonic and beyond. Check out the Hellavated disposable pens, too. Also, Doctor and Crook are a must try – you'll wanna look for the racoon!
DABS: These attendants have a great solventless selection featuring Washington Hash Company's live cold cure and diamond jam rosin. Also, there's a bunch of Constellation hash rosin and BHO, and for a more affordable but effective BHO, Desaus is recommended by the staff. Bargain hunting? Check out SPP Regulator and Sol Kief and Hash balls, as well as American Hash Makers old school hash.
EDIBLES: Be sure to try the Verdelux Truffles, considered to be the See's Candies of edibles. With three delicious choices of Caramelo, Peanut Butter and Dark Chocolate meltaway truffles, your taste buds will be sailing over the clouds. They also offer four flavors of Bon Bombs!