Tucked away in downtown Medford is Altered Alchemy, and this company is making some major moves!
Lead Processor Noah Kelley gave us a tour of the location, starting in the finished goods room, where we were met by Kendra and Casey who were busy labeling some new extracts.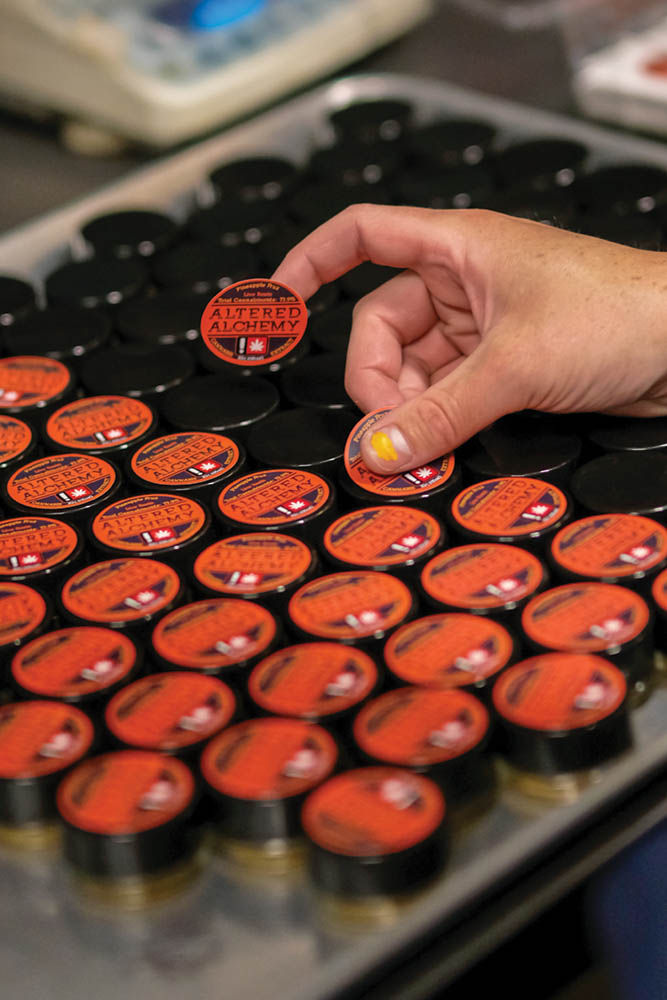 Led into the lab, we met Jose – the guru of the distillate machine. He explained that temperature is one of the most important aspects of this process: It's all about finding the sweet spot. Noah shared that timing is also important. Trying to go too fast may result in a "dirty crash" – something nobody wants.
Altered Alchemy has been on a mission to become a single-source establishment. They now have two farms that supply enough material to keep their finished products stocked up. Since that change, their menu has grown substantially.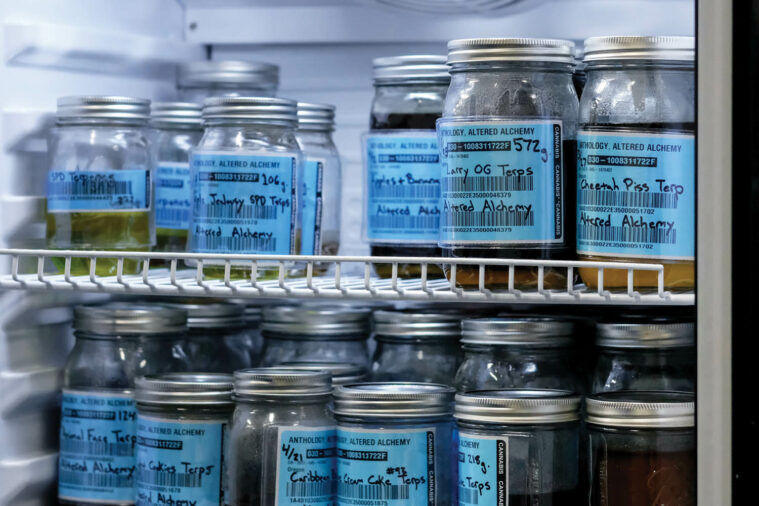 The company originally started with cured resin, but over the last few years, have added live resin, diamonds, distillate blended cartridges and most recently, strain specific FECO (full extract Cannabis oil). Now that they have their own farms, they are able to create multiple types of extracts using the same strain – so whichever type of extract you prefer, you can stick with the cultivar that works for you. Noah explained that single source has "really changed" their game, but the team still collaborates occasionally because they like working with other growers and keeping those connections.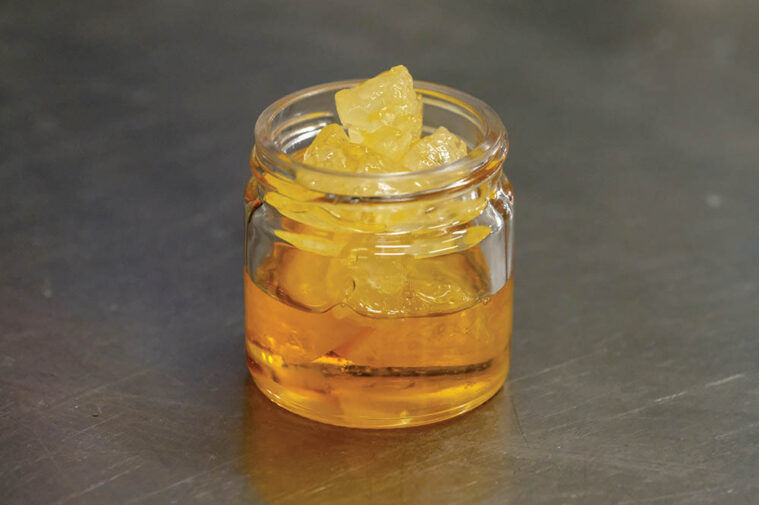 Collaborations aside, the team truly has all it needs at home with one another. "Jeremy (a co-owner), I have known him since sixth grade," Noah shared. "I bought my first pair of skate shoes from him and we've been friends ever since. He kind of got me into this – of course, I have always been interested in Cannabis, but he got me interested in the extraction part of it … I had somewhat of a knack for it, but there is always so much more to learn."
One thing that really stood out was the cleanliness and organization of this lab. When Noah opened the doors to their storagVe, each and every pan was meticulously labeled with product information. He is very particular about weights and adjustments and everything that happens here – ensuring compliance each step of the way.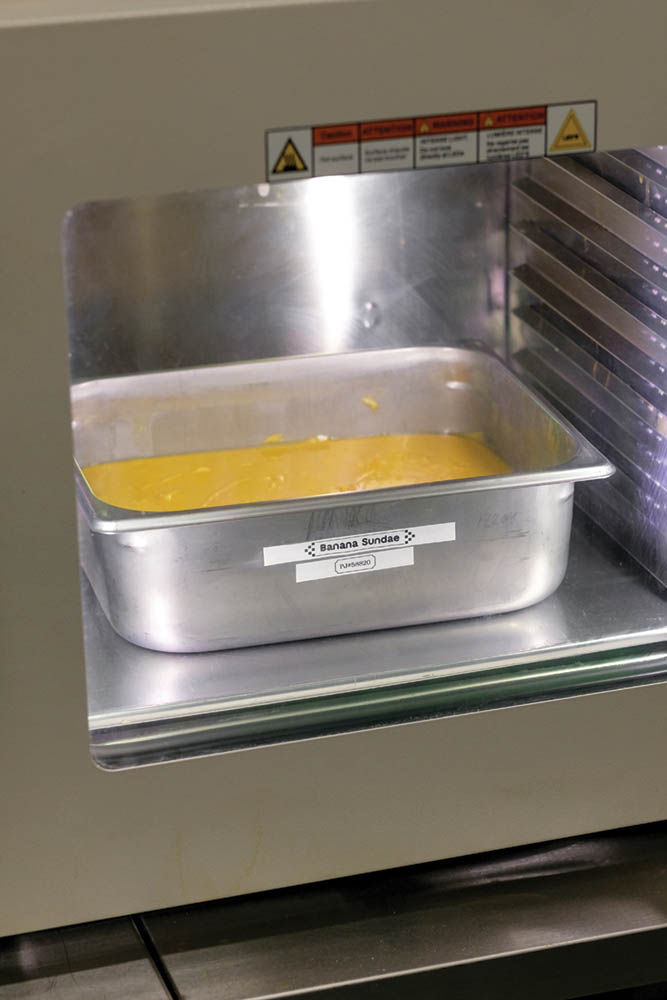 It's always a wonderful experience meeting people who are excited about their work, and this crew of Altered Alchemists – matching lab coats and all – represented that in the purest fashion.