Much like the winged sandals and symbol of Hermes known as the Talaria of Mercury, Talaria – a family-owned and operated Cannabis cultivation business in Providence, Rhode Island – also helps people get their wings. Here, patients in America's smallest state can fly high knowing that they're getting clean meds from an experienced local staff. Talaria sells to two out of the three available compassion centers, so getting your hands on some Lavender OG or Ice Cream flowers is a snap, and depending on current Cannabis laws (the state may be seeing an additional six compassion centers in 2021), Talaria could be seeing a boom in business. Plus, they have a capable and diligent staff with strong family roots that's got it handled.
We met with the whole family – Adina and Val, as well as daughter Sasha – to tour their operation and gain some insight on business, Cannabis and growing together.
Tell us about Talaria, your mission, and how you got to this point as a licensed cultivation center?
At Talaria our mission is to create and provide the patients of Rhode Island with clean Cannabis while focusing on patient needs, patient education and giving back to the communities we are a part of. Our CEO Adina Birnbaum came from a dispensary background in Pennsylvania, and this gave us insight into what patients need from the medical market. After moving to Rhode Island, we partnered with our friend Brent VanZile, an experienced grower with deep knowledge in cultivation science who has set up grows all around the region, and started Talaria together. We think of the patients in every aspect of our grow, from the strains we choose to cultivate to the variety of products we are working to produce. We know that we are a part of the medical community and strive to be as involved as we can, even in a pandemic.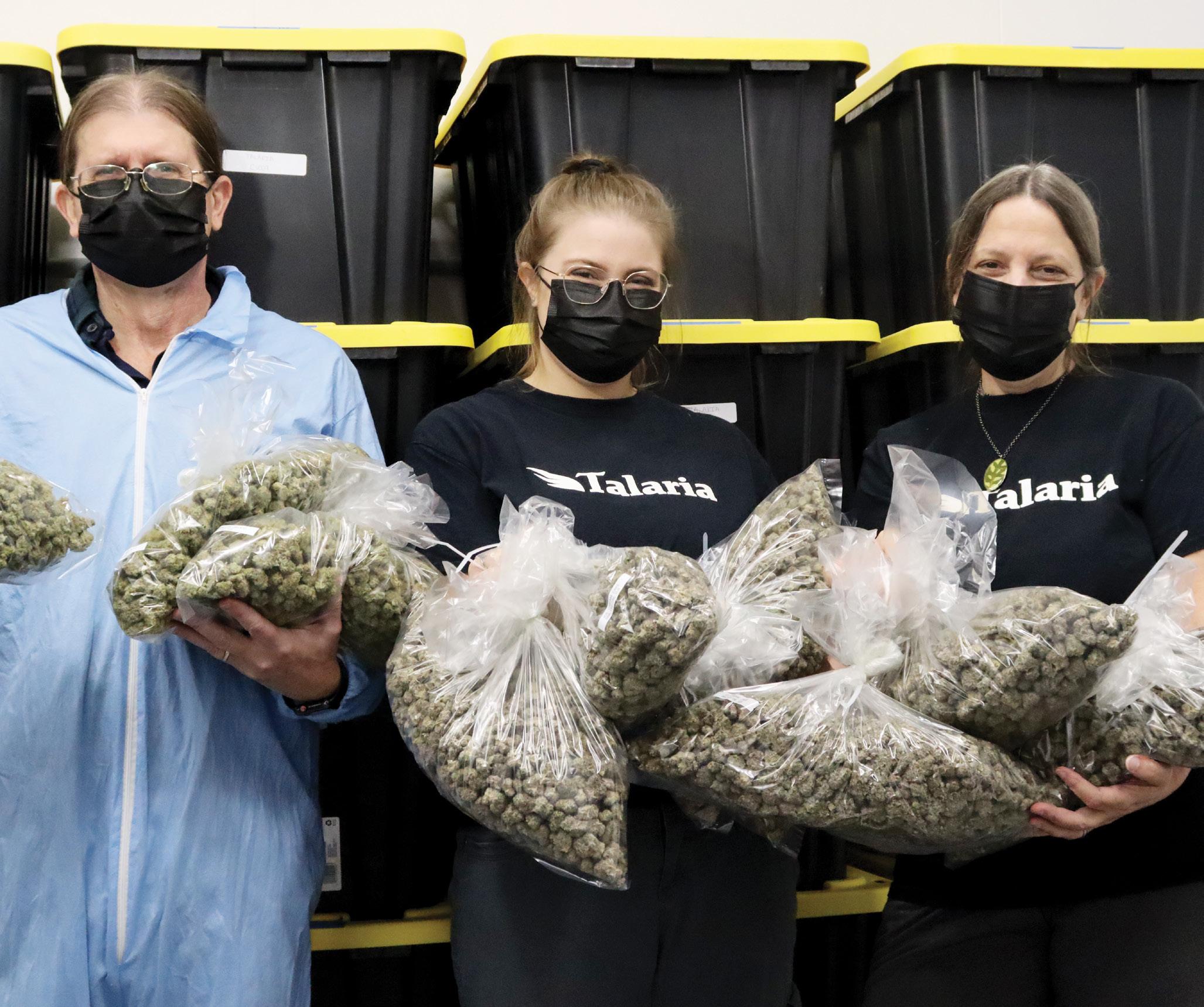 Please weigh in on Rhode Island's current medical laws and where you'd like to see things in the future.
Currently there are about 60 operational licensed cultivators, three dispensaries and the opportunity for home-grow. Many of the small business cultivators here have been in business for many years and produce some of the best medicine in the country. If you have a qualifying medical condition, you must get a doctor recommendation to become a patient and dispensaries can also accept out-of-state patient cards. We'd like to see even more qualifying conditions included and an adult-use market come to Rhode Island.
We're hearing that Rhode Island will be allowing six more compassion centers in 2021. How will this affect production and sales for you and other cultivators?
We're very excited about the opening of an additional six dispensaries! Currently, Talaria and the other cultivators in the state can only sell to the three licensed compassion centers. Once the new dispensaries are open, we'll have nine dispensaries in the state to sell to. We hope that the new dispensaries will lead to a more robust market with more access for patients, and an opportunity for Talaria to introduce new products to new patients.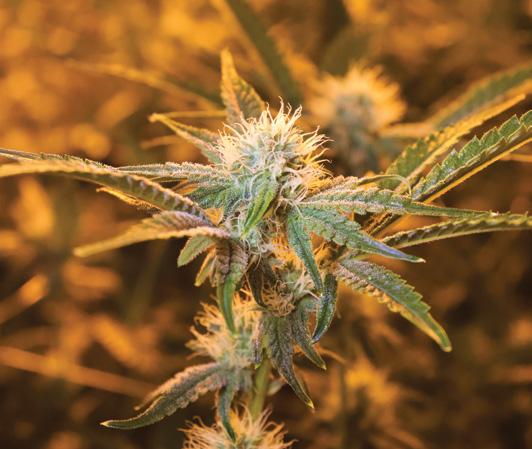 Recreational legalization in Little Rhody might be changing the situation soon. How do you think this will affect Talaria?
It all depends on how recreational marijuana is legalized. The Governor's budget act proposed a wholly state-run contractor system that we believe could destroy the current market and drastically increase prices. This would drive patients either back to the black market or into our neighboring states. However, there are other ways to legalize based on a regulated free market that are also being considered. Either way, we hope that in the legalization process, medically-licensed cultivators will be able to participate in the transition or merging of the markets.
What types of grow techniques does Talaria specialize in? What are your favorite strains on the menu?
At Talaria we specialize in data-driven optimization and lots of hands-on care. We think of ourselves like a craft brewing company. We specialize in small-batch, high-quality flowers. Since we're a smaller grow, we are able to spend more time on individual plant needs. Once the plants are harvested, we carefully dry, cure and hand-trim each bud. The only machine we use is a grinder for making pre-rolls. Lavender OG is a company-wide favorite. It's an indica-dominant hybrid and a cross between Goji OG and Lavender – high in both limonene and myrcene. Myrcene is found mostly in indicas and really helps you relax, but when balanced with limonene, gives a calming but not overly sedative effect.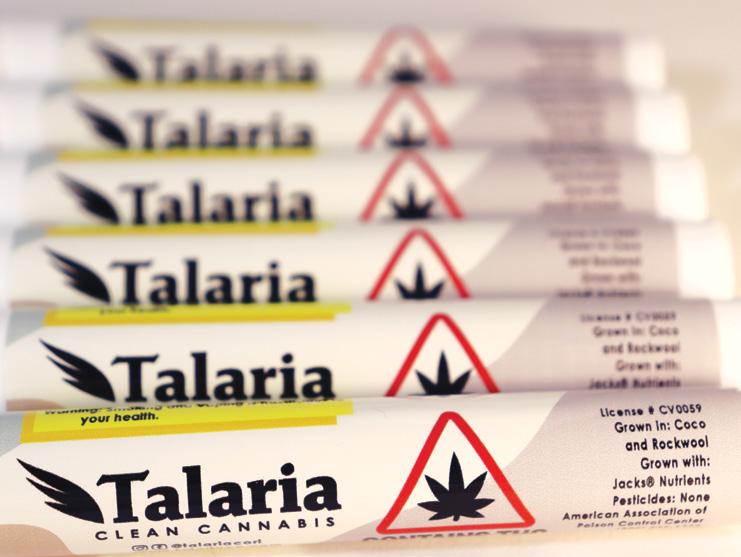 After meeting with the family and also learning about your grower power couple, Brent and Liv, we can't help but feel the family vibes. Tell us more about the family!
Even though we're a family working together, we all bring different strengths to the business. Val's expertise is based in business planning, financial planning and bookkeeping. Adina's focus is on human resources, development and community outreach. Sasha's background is in engineering and art; she focuses on data collection, as well as all of our social media, marketing and packaging design. While at times it's difficult, we enjoy the challenge and it has brought us even closer together as a family.
It seems like you employ a lot of great people in the community – can you tell us about the staff and how they are coping during the pandemic?
A company is only as good as the staff they employ. We are really fortunate to have a staff that genuinely cares for each other. We have a small staff that is very cohesive, unified, motivated and comes to work with a great attitude. The pandemic has been challenging for everyone, there is no ignoring it. Even before the pandemic it was important to keep our growing environment controlled – that meant wiping down doors and wearing gloves when handling plant material. We have added more safety precautions including a mask mandate and increased cleaning … the safety of our staff, the dispensary staff, and especially the patients' health and safety continues to be a priority for us.
Any upcoming strain releases heading to the dispensaries?
We're available seven days a week if you ever want to chat with us! Every day we post a menu of what products are available at each of the dispensaries. We also post a picture from the grow at 4:20 each day, where you can get a sneak peek into what strains are coming up next.