On any given day, Ali Jamalian can be found rolling up a joint of some of his fine indoor grown flowers and discussing business over the phone at Sunset Connect's newly dialed in facilities only a few blocks away from Oracle Park, home of the San Francisco Giants. We sat down with this San Francisco OG to learn more about his brand, his vision and his story.
From a Seed…
Ali Jamalian is one of the most interesting characters I've met in my years in legal Cannabis. He is what one might call a unicorn – one of the rare individuals with the right insight, experience, connections, dedication, drive and good fortune to have what it takes to bring a Cannabis business from illicit to competing in today's cutthroat legal market.
The truth is the nascent legal industry is hampered by ill-informed legislation, a thriving black market, exorbitant taxes, constantly shifting regulations and limited consumer education. As a result, by and large California has two types of Cannabis companies forming in their adult-use market: On one end of the spectrum, you have companies equipped with millions in VC backing and a high powered marketing firm, pushing highly manicured social media and ostentatious packaging housing mostly mid-grade product. On the other end of the spectrum, you have the tried and true OGs of the industry who have persevered through the many challenges of unregulated and medical Cannabis, pioneering their way to business ownership in this newly forming industry.
Jamalian sits squarely on the latter end of the spectrum with over 20 years of experience cultivating the plant and distributing it to those in need.
A native of Germany, Jamalian discovered Cannabis in high school after a buddy of his first tried it in Amsterdam, returning home to tell all his friends how they needed to experience it for themselves. He took his first hit from a gravity bong – some super potent hash mixed with tobacco – and slept like a baby that night.
This was a game changer for Jamalian, who immediately identified the plant as medicine. Ever since he was a young child, he'd suffered from insomnia and night terrors and the relief he found through the plant would become the foundation for his love affair with Cannabis.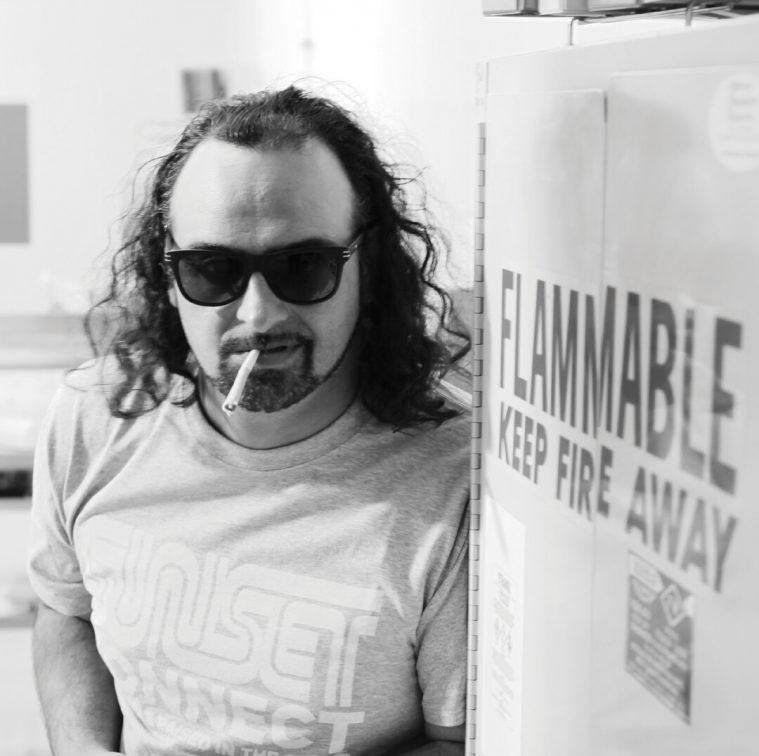 Grows a Plant…
Living close to the Dutch/German border, Jamalian was able to take the train into Holland and buy high quality legal weed. "I quickly found a love for Sensi Skunk #5, Jack, White Widow, the standard Dutch stuff," he recalls "So much so that last year I purchased tons of different Sensi Seeds and wasted four months and two runs on trying to relive that nostalgia."
Jamalian moved to the United States in 1997 to attend college at the University of San Francisco and on the very first day of his freshman year, he met his best friends who would turn out to be the people that would teach him to grow Cannabis. He had never been in close proximity to a cultivator before and certainly had never had the opportunity to work with one directly.
He began pushing the weight his friends were growing and slowly acquired the knowledge to grow the plant himself. By 1999, he had learned enough from his friends to begin experimenting with his own cultivation. That same year, he was busted for possession and the federal government attempted to deport him back to Germany. He had the good fortune of being able to hire a competent lawyer who was able to keep him in the United States, but he was still incarcerated and eventually paroled.
The experience left him traumatized and he took a step back from his involvement with the plant and returned to Germany in 2004, where he founded an advertising agency with high school friends of his.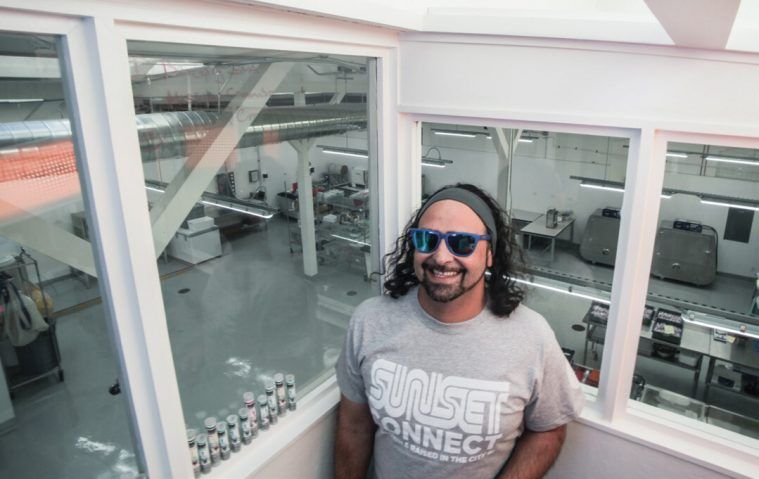 That Bears Fruit…
In 2010, Jamalian returned to San Francisco after realizing how much he missed working with Cannabis and by 2011, started growing professionally. With renewed vigor, he went to work growing and selling his high grade indoor buds throughout the city.
One neighborhood in particular, however, Jamalian would end up forming a unique relationship with: the gorgeous and distinctly SF Sunset District. This neighborhood is San Francisco's single largest residential area and is home to more than 85,000 people. It is also the area where Jamalian had the highest concentration of both production and consumption for his product.
By 2011, he had leveled up and began growing professionally, turning his focus fully to cultivation. Despite having 20+ years of experience, "I am still learning how to grow every day," he says.
As the legal market was coming to fruition in the late 2010s, Jamalian saw the writing on the wall and began turning wheels to go legit. After many months of planning, permitting, building out and applications, Jamalian was rewarded with a state certified license to conduct Cannabis business July of this year. His brand Sunset Connect now holds three of San Francisco's 11 equity operator licenses and is beginning to roll out products to retailers throughout the city.
Sunset Connect's current line of products includes A-grade, exotic strain whole flower, all bud pre-rolls and solventless hash infused prerolls, a fast-acting and powerful topical gel, and tasty sour gummy candies. Jamalian's library of exotic genetics reads something like a dessert menu: Lava Dawg, Strawpicanna, Jungle Cake and Dosi-Pie to name a few.
Just last month, Sunset Connect made its first drops into select legal dispensaries in San Francisco, including Mission Cannabis Club, Barbary Coast and BASA.
The New Wave
It's well known that it's hard to make it in San Francisco these days, but it's even tougher in the world of weed. Per Jamalian, the city has only really been looking at solving issues for retailers. "To me, it's really about supply chain. We need San Francisco-made product. We're known for the best weed and we're not growing enough."
Although Jamalian himself is a social equity operator, during our interview he pointed out that equity in Cannabis should not just be about race, but should also be about tenure – those who have paved the way should be given a lower barrier of entry into the legal market, just like those disproportionately affected by the drug war.
Equity status or not, dedication to the plant and hard work has propelled Jamalian to become San Francisco's first equity operator licensed for manufacturing and distribution. "To me it's never about hours, I love my work," he explains. "Usually I've moved a few packs before I head to work in the morning."
With over two decades of building relationships and connections in and around the Cannabis community in San Francisco and beyond, Jamalian plans to leverage these assets in the form of collaboration. With a new state-of-the-art cultivation facility applied for and coming online soon, we're genuinely excited to see what new cultivars, products and partnerships Sunset Connect rolls out over the coming months.