As a sophomore at Highland Tech High Charter School, Jenna Fleur Roosdett discovered graphic design and immediately fell in love with the integration of technology and analog art. Her love of creating eye-catching logos and branding followed her to the University of Alaska Anchorage, where she earned a bachelor's degree in fine art in 2014. After sharpening her skills at Anchorage-based marketing firm Buzzbizz Creative, Fleur set out on her own and found a home in Cannabis marketing.
So, we understand that some congratulations are in order…
Yeah, I am really excited to have won the People's Choice award at the 2022 AIGA Alaska award for my Beluga Joint Hoodie design. I also won Gold in the Product and Packaging Design category for [Great Northern Cannabis'] Smoked Salmon Pre-Roll Packs.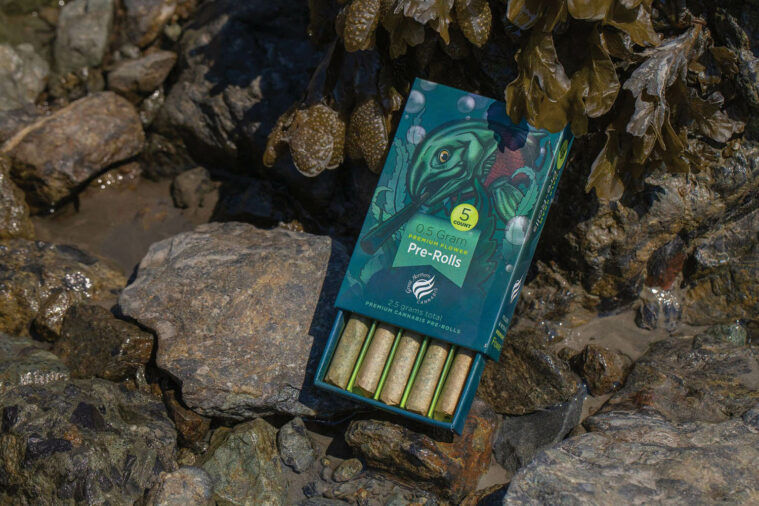 AIGA Alaska's The Big One competition pits the state's best graphic designers against each other. What is the importance of the Cannabis industry being represented in that arena?
The industry rarely enters anything, but I am hoping that is going to change. My goal is to mainstream Cannabis – I don't want it to be this subculture that people are afraid of. You see a lot of designs from the alcohol industry winning awards and I want Cannabis to be doing the same thing. I see a part of my role in designing as destigmatizing the plant and moving it more into mainstream culture. 
How has that goal influenced your design style?
Well, standing out is a goal for every brand, no matter what you're in. Cannabis is especially tough because there is such a clear icon that everybody uses: a pot leaf. So, when I design, I try to really lean into the company's core values. As an industry, we're representing Cannabis to the world right now, and we are responsible for trying to rewrite the narrative about something that has been demonized for a long time. I want to create branding and merch that elevates stoner culture.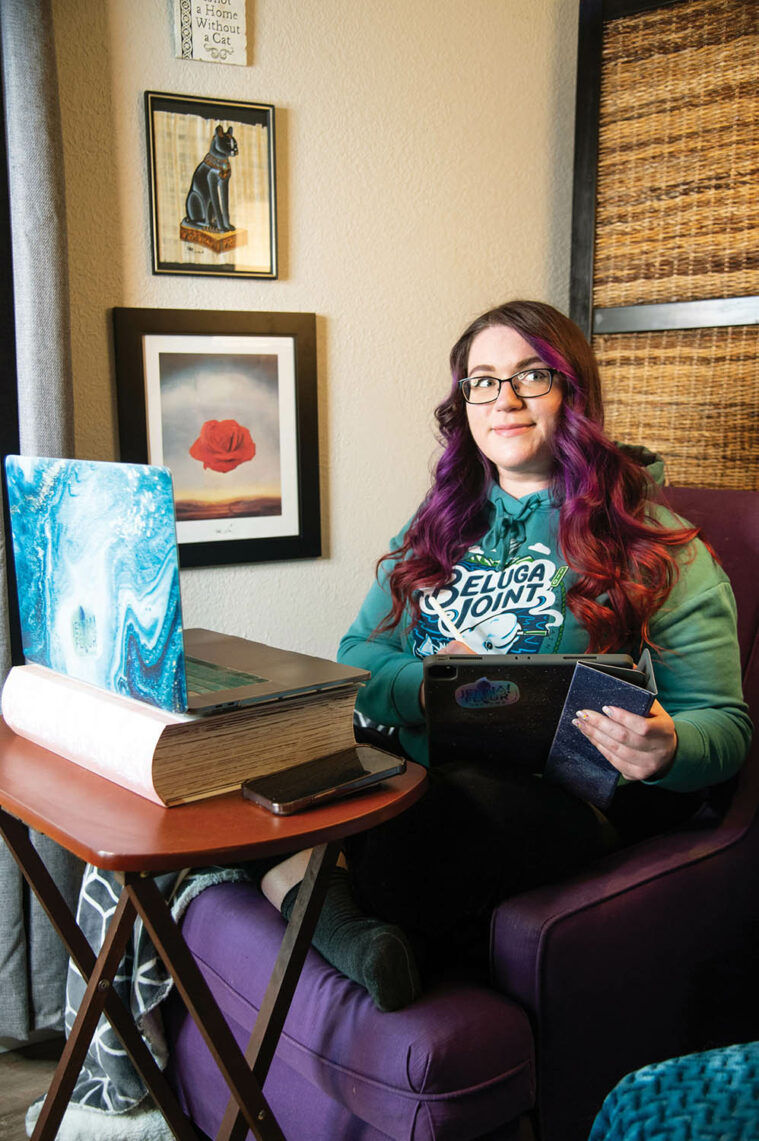 Your design style is equal parts whimsical and dark. What has inspired your art?
I have always been a blend of gothic and Rainbow Brite. Dali is an inspiration, but so is old-school Disney animation. I would say there has always been a dichotomy in my work. Of course, that can be tricky when working with Cannabis because regulations prevent us from making anything that might appeal to children. So, while my work has a cartoony element, I combine that with my experience doing printmaking to kind of mature the design. 
You put a lot of heart into your work, and we've heard that you also like to put 'Easter eggs' in your pieces.
You know, I grew up in Alaska, so the animals and landscape obviously play a big role in my work. But I also like to create art that appeals to millennials who grew up here. For example, the Beluga Joint hoodie I designed for Great Northern Cannabis is actually a nod to Beluga Point – where pretty much every Anchorage high schooler would go to smoke back in the day. I was even able to work the mile marker into the design, which I was really happy about. I also like to hide exclamation points and work the color purple into my designs, as they are a part of my personal brand.