We sat down with Jon Tapper and Alex Berger of Magic Number, Oregon's premier Cannabis beverage brewers, to talk about repurposing beer brewing equipment, the "just say no" era, and how medicated beverages are the perfect way to wind down the summer season.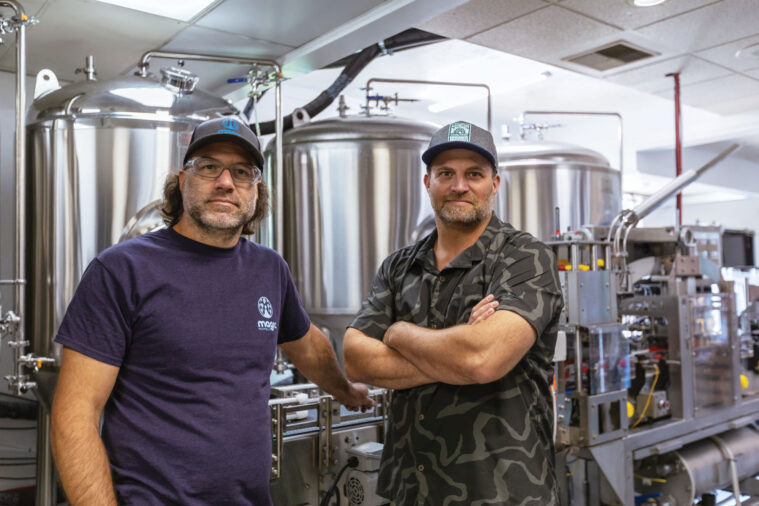 What was your introduction to Cannabis?
JON: I grew up during the "just say no" era. So there were a lot of school programs to help teenagers abstain. I'm not sure how well that worked. Part of that period was learning to listen to yourself and decide what worked best for you. My emotional intelligence expanded when I began using Cannabis. I think there were some important lessons learned during that time – just maybe not what they had intended.
Magic, like a lot of start-ups, got its start in the founder's garage. Alex, had you been brewing a lot of beer leading up to that?
ALEX: Not more than a batch or two. Brewing is so ubiquitous in Bend that I was always around it. It's pretty common to go to someone's house and they hand you a bottle of their last homebrew project.
When did you know you had a homerun on your hands?
ALEX: Having our friends test the product and seeing that the parties we were throwing kept getting bigger and bigger was a great indicator. Many of us and our friends have had an intense edible experience that they wouldn't have chosen – and that's a lot easier to avoid with a beverage. So, positive feedback was the driving force behind upping our production.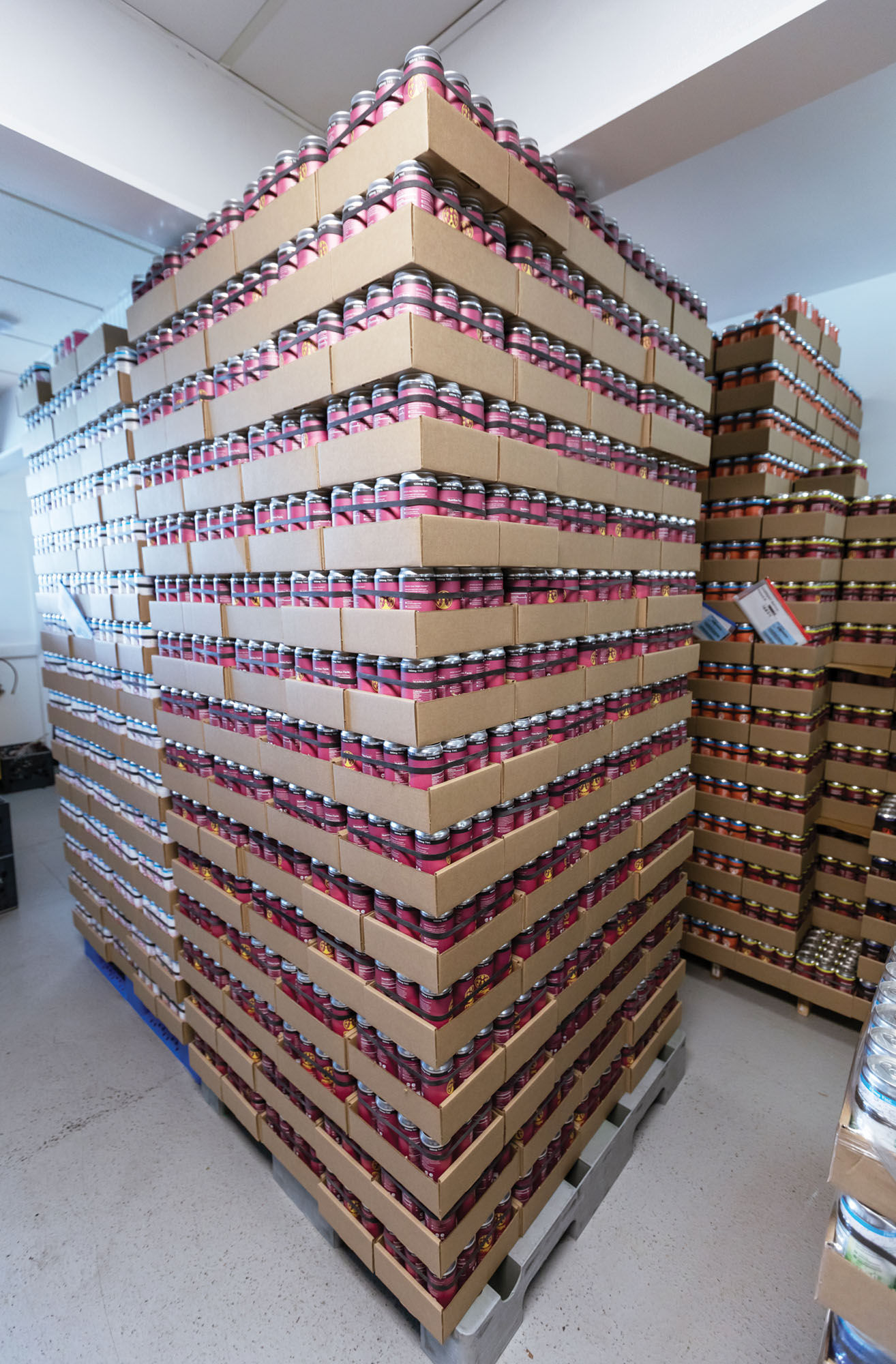 Now with the seltzers, soda and tinctures, you have a little something for everyone – but what inspired the initial expansion beyond ginger beer?
JON: An intake manager years ago said something that stuck with us. 'Hey, man, let me tell you something. I like you. But you still just got the ginger beer. Well, you gotta get out of bed. There's a whole world out there.' And he was absolutely right. I called Alex right after that. 'Dude, we've got to get on the Mandarin line!' Which was our first soda. After that, we've kept a close eye on our customers and made the effort to innovate.
What drives the new flavors and products at Magic?
JON: We source the majority of our live resin from Buddies, and we're blessed that their menu is broad and deep. We can choose all kinds of really delicious live resins that can complement our beverages. You know, just in the past four months, we've had Tangie, Pineapple Express, Alien OG and Blueberry Cookies. We've got some incredible CBD from East Fork Cultivars as well. So being able to come up with different flavors that appeal to where people's tastes are is key.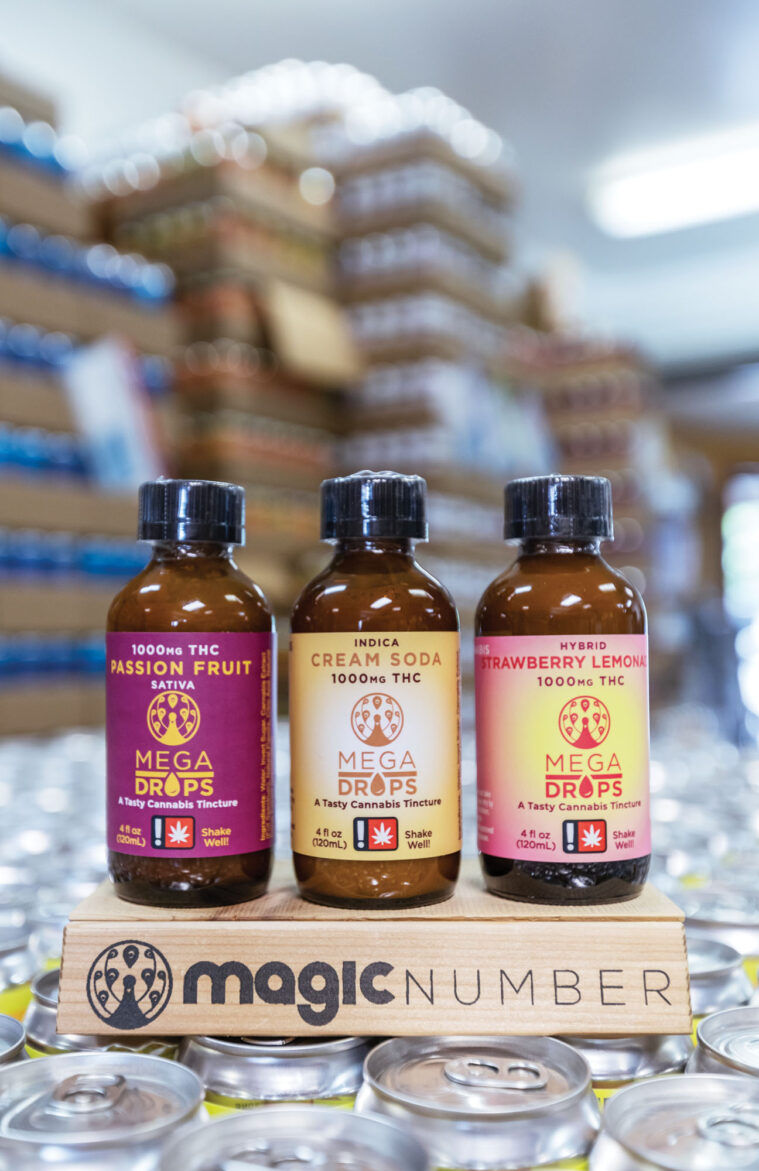 It's the perfect thing to toss in the cooler for a summer party or camping trip.
JON: Exactly. With a liquid, you're drinking a couple of milligrams every sip. Your glide path is going to be much faster because you're absorbing it … not digesting it. It's already been reduced in size to these nanoparticles. You're really much more in control of the experience.
ALEX: That's why we offer a variety of potencies, flavors and strains. Everyone has their perfect milligrams for any setting and we want to have something enjoyable for each of those situations.