We recently sat down with Ken Woodward of Culture Farms to talk to him about bringing top-tier Cannabis to the Oregon recreational market.
Ken has a long history of working with the dank going back to the early '90s, where a trip to Amsterdam inspired him to bring home some Sensi seeds. Working with a "borrowed" metal halide bulb, he started a small grow in his first apartment before he was even old enough to sign the lease.
As an intelligent young man, discovering Cannabis was a blessing and a curse. It allowed Ken to focus his thoughts and attention, but caused riffs with school and family members. Fortunately, after being kicked out of the house, he used the opportunity to double down on his love for the plant and became a go-to guy in the Austin arts and food community.
Though a blasé attitude and a particularly pungent round of White Widow would serve him a serious setback, Ken put in his time, left, and vowed not to return to the Lone Star state. Realizing Oregon was the next safest bet, Ken started here in the traditional market in the '90s. That is, until the opportunity came to transition from the medical to recreational market in 2015. Like you would expect, the process took years of licensing woes and setbacks.
His OG connections in Oregon, along with one helluva green thumb and the push to improve round after round, put Ken in the unique position to design and manage large-scale operations. It wasn't long before he connected with like-minded individuals pushing their way from California up into the Oregon rec market.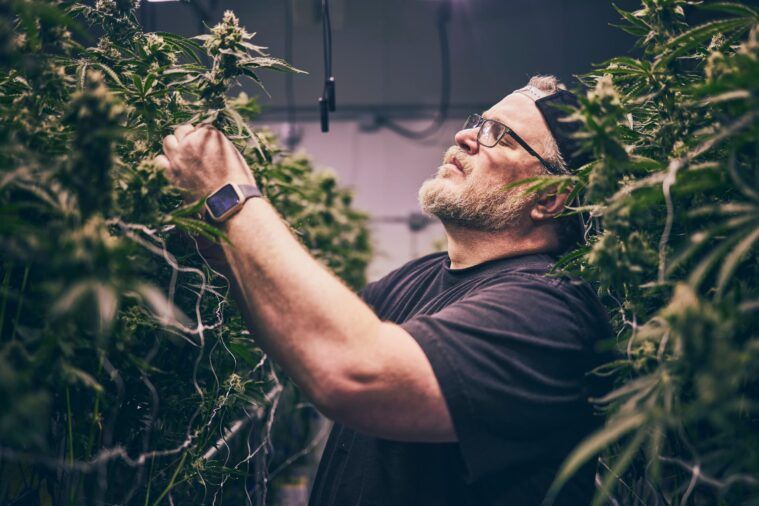 "Oregon has a reputation for having some of the best weed in the world, and now I want to see us continue with that reputation by valuing cooperation over competition," said Ken. Like most cultivators, he feels like nationwide sales are just a matter of time. He draws comparisons to the Napa Valley's early wine producers who built the reputation of the region, and feels Oregon is on a similar trajectory.
Nowadays, Ken's running a large operation, but still growing for the head stash. "I'm growing the flower that I want to smoke with my friends and family," he said. Ken's the type of guy that grows the sort of flower that could help a family member back away from alcohol, or impress a local chef – always cultivating for that moment where someone gets a jar in their hands and can't wait to pop the seal and twist one up.
As a foodie with a passion for high-grade Cannabis, we felt Ken was the perfect interview for our Tannins and Terpenes issue. And after sitting down with him to chat about the future of the rec market, treating Cannabis cultivation as a passive art project, and the technology keeping a close eye on the plant, it seems like Ken is also the kind of guy we want watching over the industry. His belief that an eighth of Cannabis should have all the same care as a plate at a three-star Michelin restaurant, is something we most definitely agree with.