In a time when the world's social connection was at its lowest, Leia Flynn and Joshua Young saw a need and opportunity for the social wellness of Cannabis to take flight. With their joint knowledge and passion, Flynn and Young opened The Flight Lounge Café.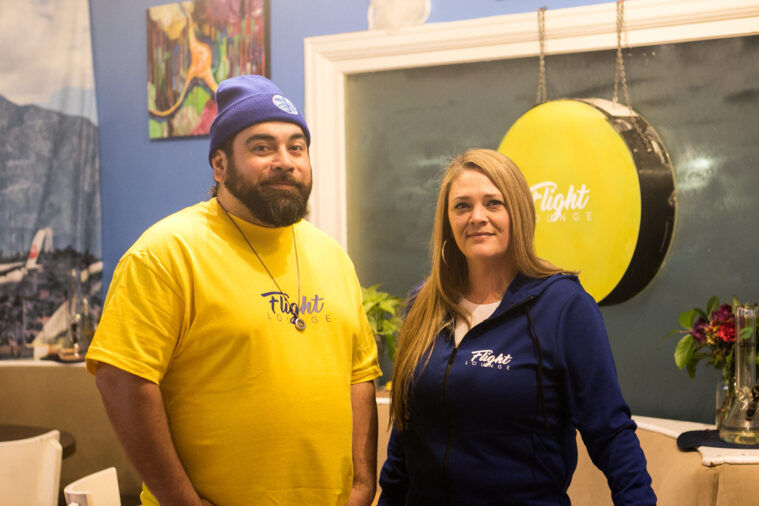 This member-only brunch hangout is happily serving the community today, despite facing the difficulties of opening weeks before the beginning of the COVID pandemic. By offering a safe space to practice Cannabis use, these two have brought a stoner's dream to life. Whether you're a medical patient or a first-time tourist, Leia tells us that Flight Lounge PDX strives to create an environment that promotes "coffee and conversation."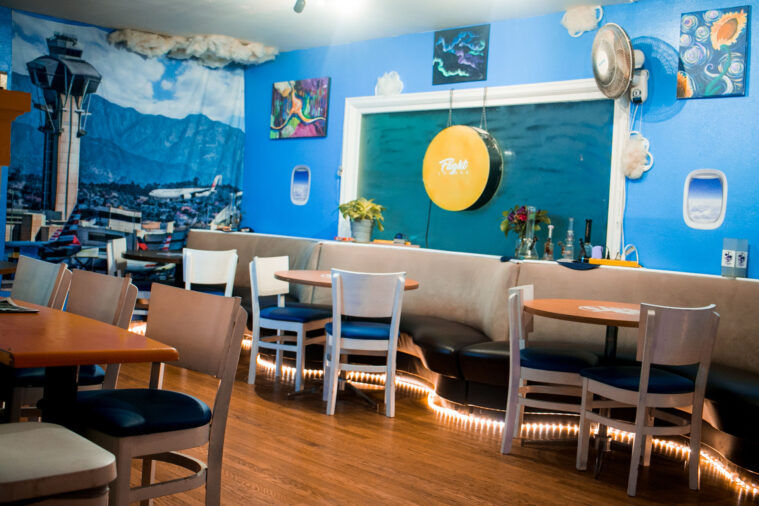 Being a longtime activist for Cannabis and social acceptance, Leia has always envisioned the ability for people to come together comfortably and smoke with a side of tea or some munchies (like the different types of cereal they offer at the café). Joshua has similar passions and brings a level of business acumen along with it. He helped to see this through in an effort to bring the community together. "We knew that part of the health benefits of Cannabis is the conversations you get into because of it," explains Joshua.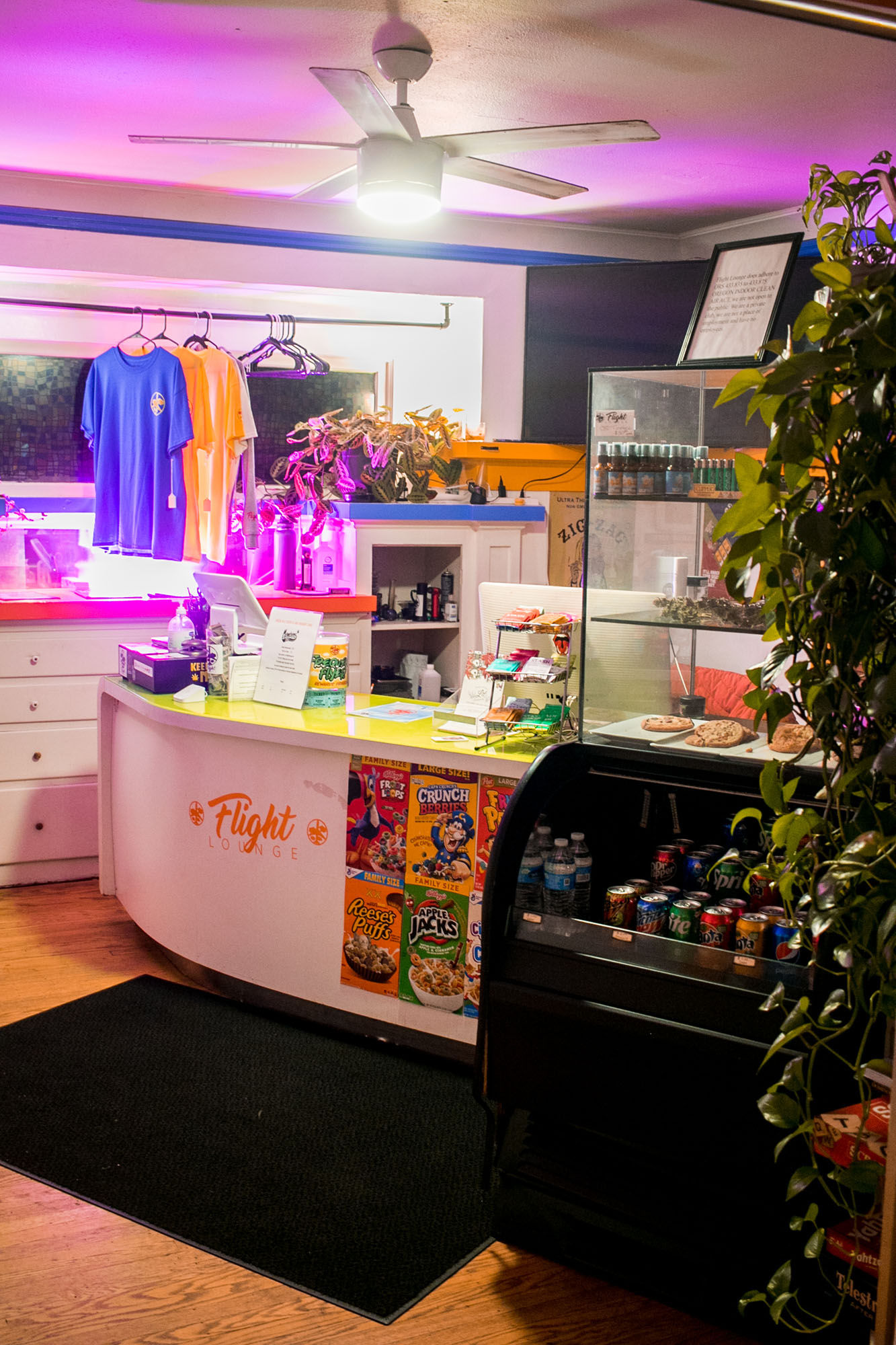 From running the front to manning the grill and tables, these two are the only friendly faces you'll see working at the Flight Lounge Café and Flight Lounge O.C. (Oregon City). While their café only offers food, the Oregon City location provides entertainment opportunities with a stage, pool table, local art, and other fun amenities. Whether you're looking to have a "blunch" (blunt with brunch) or a bong rip while you watch an open-mic night, one of their two locations is bound to have something for you and your crew. While both spots are B.Y.O.W., they assure that their members are provided with rolling trays, ashtrays, dab mats and all of the necessary accessories.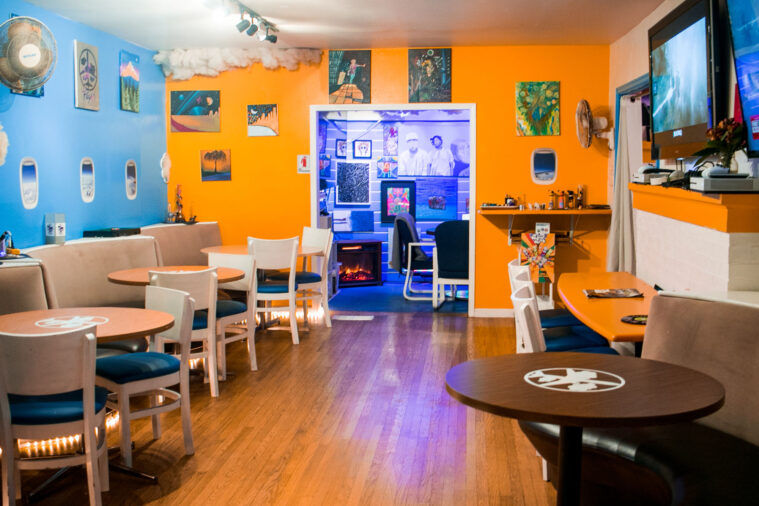 So, if you're looking for a Cannabis-friendly environment in which to "experience Portland," consider your search complete. As Joshua says, "You're going to find locals, tourists and the culture." Sounds like the perfect place to say high and take flight.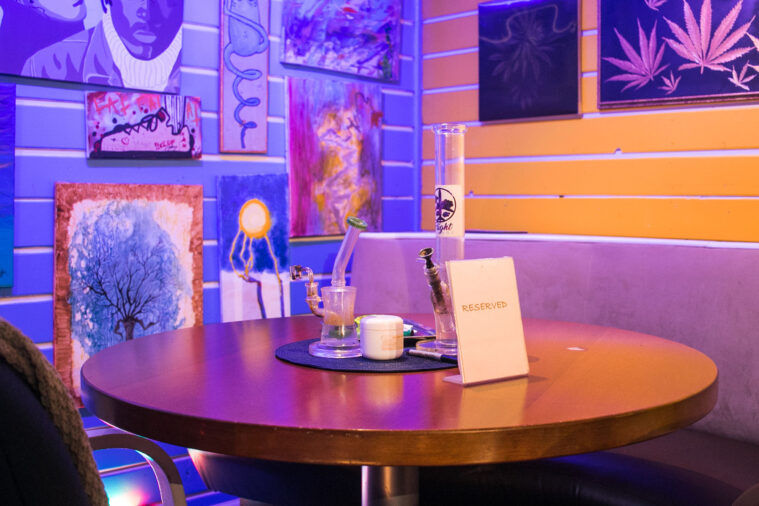 ---
Locations: 
Flight Lounge Cafe
5944 NE Sandy Blvd Portland, OR 97213
Tue-Fri 10AM-2PM | Sat & Sun 10AM-3PM
Flight Lounge O.C.
19199 S. Molalla Oregon City, OR 97045
Wed-Thurs 6PM-10PM | Fri-Sat 6PM-Midnight