Founded in 2006, Vital Garden Supply is one of the nation's top organic nutrient companies – offering 20 certified organic products that brought in over $10 million last year. Vital's customer list includes such heavyweights as Cookies, Alien Labs, Connected, Humboldt Seed Company, Rebel Grown, 3rd Gen Fam, Massive Creations and Pacific Reserve, to name a few.
Despite having no formal agricultural education, Vital's founder Brian Malin is widely considered one of the Cannabis industry's top experts on organic cultivation – so much so that when California decided to establish an organic certification program for Cannabis (OCal), it was Malin they called to help them write the rules. In fact, his connoisseur credentials are so respected that he's been selected as an Emerald Cup Concentrate Judge for three years running.
Born in West Virginia and raised in a little town outside of Pittsburgh called Monroeville, he eventually settled in Grass Valley, where the company is currently based. It's here at the Vital retail store and headquarters, that we sat down with him to hear his story.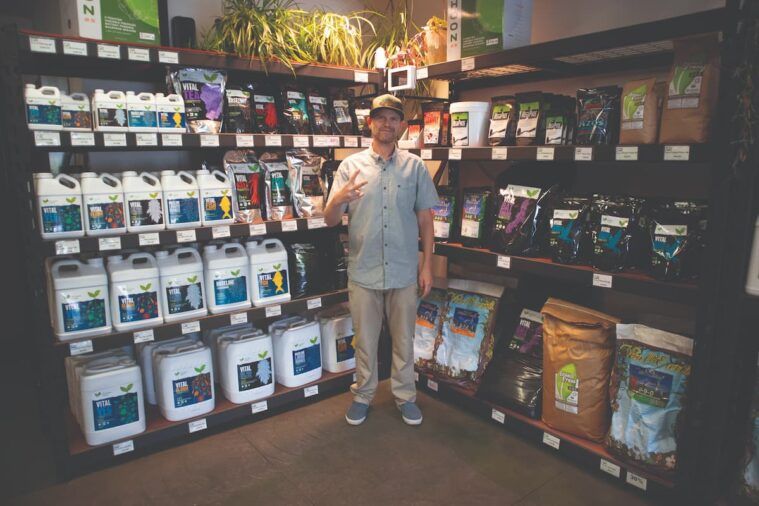 When and how did you start growing?
I started out with that 'How to Grow Cannabis' book by Ed Rosenthal and Mel Frank. I ended up dropping out after my second year of college (at WVU in Morgantown) and took on a position managing a co-op, and I also had my own grow. We would have to crawl through bushes, hide it on the mountainside, and water and harvest at night. I also started making my own compost. Even then, I wanted to be organic.
Did you make a living from weed?
Nah, just some alternative income. After I left the co-op in around 1991, I became a partner in a reggae club called Nyabinghi Dance Hall that did live music seven nights a week. I helped book bands and did promotions … I did that for a few years.
That sounds fun.
It was fun! We had some great shows there, like Burning Spear, Black Uhuru, Eek-A-Mouse … in 1992, we had an 'Emperor Wears No Clothes' opening and Jack [Herer] spoke and signed books. But then there was the day-in-day-out drudgery: the smoky air, late nights, dealing with people not behaving well, and bands with rockstar mentalities. It wasn't the business for me long term, so I left in around '96.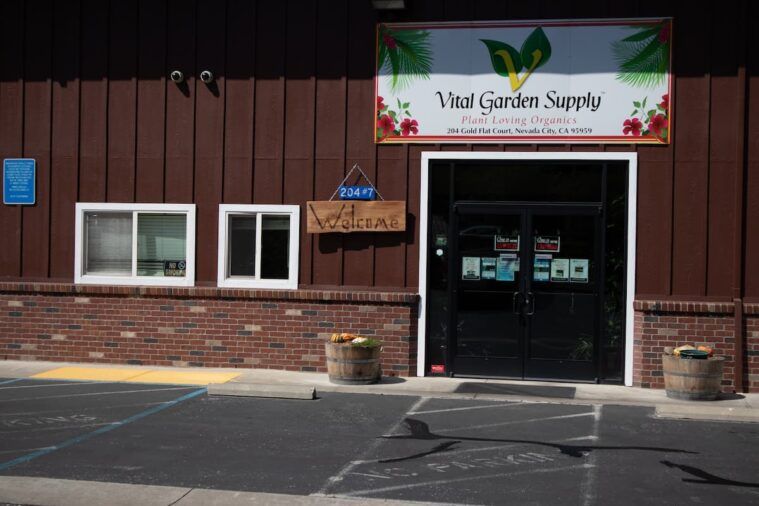 What did you do after that?
After I sold the club, I started a skateboard/snowboard shop called Wall Street Board Exchange. This was in the mid-'90s, so the skateboard industry was making a resurgence. We had a fun little niche of selling skate shoes to college kids. And the whole skateboard industry is basically in San Diego, so I was able to connect with people on the West Coast.
What happened with the shop?
Running the skate shop was fun, but I was also starting to evolve as more of a spiritual person, into more alternative thinking. I'm vegan, and I've been really into health food and gardening for a long time – and being in West Virginia wasn't the greatest place for that. Also, I was still growing and being a big Cannabis aficionado all along, so eventually I was like, 'I need to get out of here – California is calling.' Fortunately, there was a camping supply store in town and one day, [the owner] came in and said, 'Hey, do you guys want to sell the shop?' And my partner and I were like, 'Make us an offer.' So, I sold it and used that as my exodus from West Virginia. In November 1996, I packed up everything I could fit into my Toyota pickup and my two dogs, and I moved to Truckee, California. I didn't know anybody there, so I hoped for the best.
Why Truckee?
I picked Truckee because I was able to buy a brand-new house there for about 150 grand, and I was doing a lot of snowboarding at the time. I had a little indoor grow, so I did a bit of weed hustle and it was pretty lucrative. I was in my mid-to-late 20s and didn't have tons of responsibility, so I was able to live that ski bum lifestyle. I look back now and I'm like, 'Man, those were the good old days!'
Around that same time, I also met my wife, who was living in New Mexico. We've been together ever since … married now almost 26 years, and together like 28.
But Truckee was really just a stepping stone to help me get to the next level. We eventually sold that place, and in 2000 we bought a house here in Grass Valley on six acres, then another 70 acres to grow on. But over time, the idea of turning those 70 acres into a full-on ranch while raising kids, trying to make a living and doing the whole weed hustle thing, just didn't seem realistic. So, after a while we put it on the market and bought another house on 36 acres. That's where I really started to perfect my outdoor growing craft. In 2005, I pulled off a fabulous crop of OG Kush and then used the money from that crop to start Vital Garden Supply.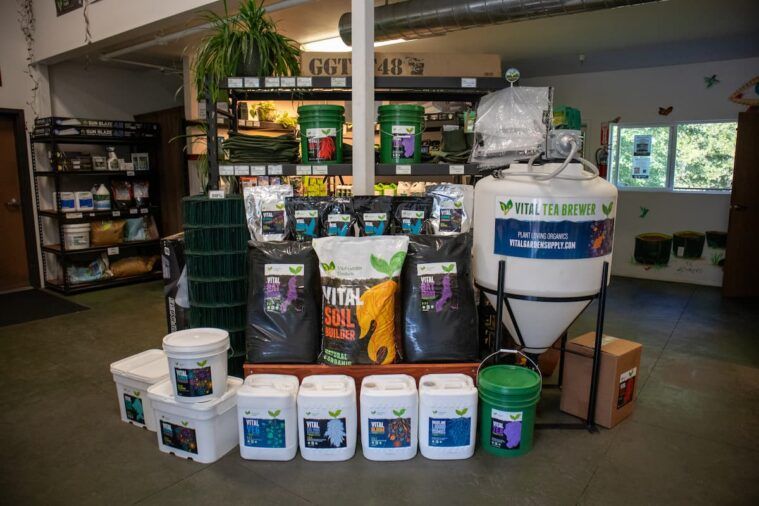 What made you start an organic soil/nutrient company?
I started really reading the labels of the products I was buying. There's so much crap in some brands of liquid nutrients on the market, but the label would make you think it's organic. It's kind of misleading. That's what made me want to start Vital.
In 2006, we started with just one little warehouse bay. Growers would come in, we'd load up their cars and learn what their needs were, which helped us determine what direction to go with our products. A lot of people were growing with General Hydroponics for a long time, and they were ready for a change. When we offered them the option to grow with organic products, it was received as a breath of fresh air.
With no agriculture schooling, how did you come up with these formulations?
Definitely a lot of trial and error. From 2000 to 2005, I tried everything from buying bag soil like Fox Farm, Black Gold or Pro-Mix, to buying coco and peat and mixing my own soils. Though actually, our soil blends didn't come out until later. Our first few products were all simple and basic – like Baseline, fish fertilizer, compost, bat guano and seabird guano. A lot of our products are just single ingredients that I've sourced over the years that I felt were up to our standards. From there, it slowly evolved into blending.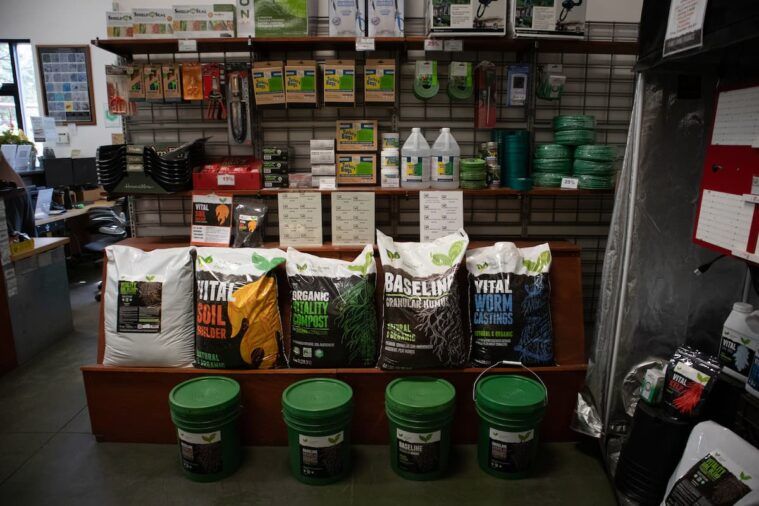 How has the business evolved?
We were consistently getting 20-30% steady sales growth every year. Then in around 2017, the cost of Cannabis took a huge dip and the whole industry got completely rattled. Tons of hydro stores closed, a few nutrient companies shut down, several growers went out of business, and we had to tighten our belt a bit. But then the industry came back, and we made it through.
What's the most fulfilling part of running Vital?
I love that I get to cruise around and talk to farmers and people who love Cannabis. I love seeing people succeed, and I feel like I've helped a lot of people succeed over the years. And most of all, I love smoking product that has been grown with my stuff!