For any plant enthusiast, it's a particularly romantic truth that the United States' historic home of Cannabis cultivation also happens to be coterminous with its dominant wine-producing region. For fans of intoxicating substances, it's downright exciting, not to mention convenient. And, for history and geography buffs, the fact that American weed and wine country not only significantly overlap with one another, but also got their starts in Northern California, is more than just a coincidence – it's a testament to the special land both industries call home, as well as the industriousness and foresight of the people who brought them both to life.
In a perfect world, weed and wine are obvious bedfellows. They are both delicious and make people feel good. They come from the earth. And, for those who dare to think a little bit more about what they are putting into their bodies and why, both products evoke a legacy of taste and enjoyment that transcends just getting drunk or high – a lifestyle, some might say.
Unfortunately, the relationship between legal weed and wine hasn't always been friendly up until now. In Sonoma, Napa, and Santa Barbara counties, fierce wars are being waged between Cannabis cultivators and wine producers, the latter of whom argue that Cannabis cultivation damages their agriculture and sullies the upscale reputation of the wine industry. They're also not keen on the smell, which they say lessens their quality of operations, especially as tourism is concerned. On their side are wealthy proprietors, who don't want to live next door to a weed farm, legal or not. 
Those battles are currently being litigated in the public sphere via local governments and court cases. But there are brighter spots: In late 2020, a law was passed in California, State Bill 67, which allows the California Department of Food and Agriculture to begin administering an appellations program. It will determine geographic boundaries for Cannabis producing regions, the way such designations exist in wine. Many people in the wine world were instrumental in helping Cannabis industry folks put that program, which is still in its infancy, together. They believe that strengthening an appellations system in one industry leads to an overall strengthening in the concept of geographically centered agriculture, which is ideal from both a farming and a marketing standpoint.
Some winemakers are taking it a step further, either by fully advocating for Cannabis cultivation in their wine-producing proverbial backyards, or by getting into weed growing themselves.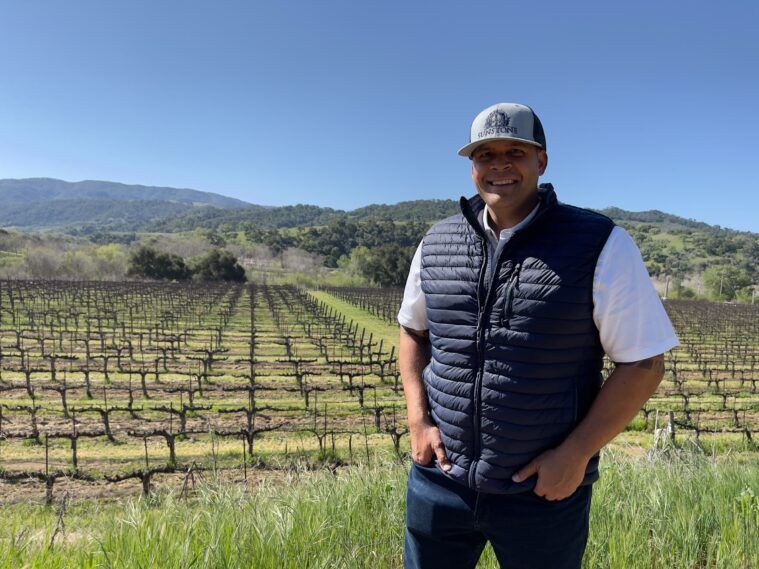 Teddy Cabugos, who owns Sunstone Winery in Santa Barbara County's Santa Ynez Valley, is doing both. In a notable judgment, his winery applied for a land-use permit to grow Cannabis at the vineyard's estate, which would mean grapes intended for winemaking and weed are grown on the same property. This is strictly verboten just about everywhere else, especially in California. 
After a lot of back and forth with local governments and agencies, as well as his well-heeled wine cultivating neighbors, Cabugos was able to reach an agreement. In May 2021, Sunstone was approved for the permit to plant up to six and a half acres. It's the first time such a permit has been granted in Santa Barbara County and it represents a significant step in pairing wine with weed, pun fully intended.
"Sunstone is in a neighborhood with very wealthy people, most of whom don't want Cannabis," he says. "I had to work against seven appellates, very high-profile people, and for a year I had to work with them to dwindle down my project to something 'respectful,'" adding that he understands he's the newcomer to the neighborhood – having bought the property in 2019, though he's a fourth-generation Santa Barbara resident. He respects that not everyone was initially on board with his plans to grow weed, and thus was willing to compromise. 
Cabugos says he and his wife bought the property with Cannabis cultivation in mind from the start. "I think the wine industry missed a huge opportunity in Santa Barbara County for filing for their permits, because they have the most beautiful properties," he says. "They already have brand names. They already have the public coming onto their properties to buy their goods. That can catapult their entry into Cannabis," he says, recognizing the value of an established brand – something many legal Cannabis brands are sorely lacking due to prohibition.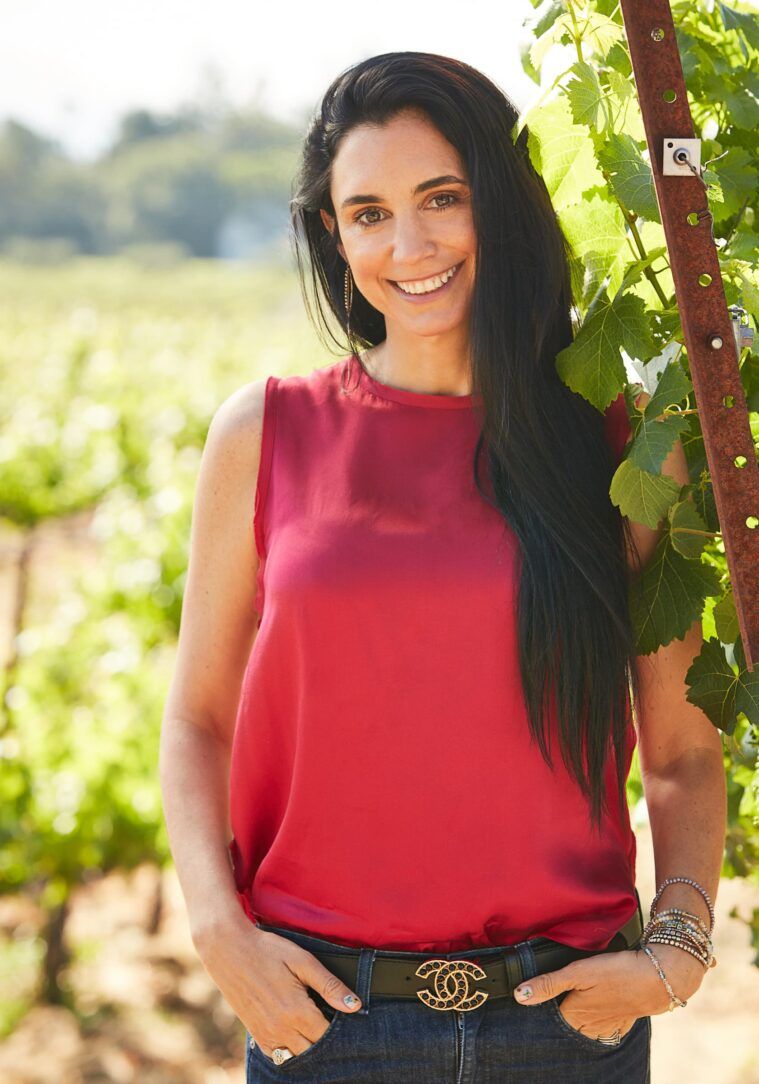 Cabugos is not alone in thinking the wine industry has severely missed the mark. Stephanie Honig of the Napa Valley estate Honig Vineyard & Winery is not interested in cultivating Cannabis, but she is steadfast in fighting for cultivators' rights to do so in Napa County, advocating for it in public and private and helping to found the Napa Valley Cannabis Association. Currently, Cannabis cultivation is banned in the county.
The association is largely responsible for keeping the issue of cultivation at the county's forefront, which has been no small task in the Covid era, seeing as many of these ballot initiatives and ordinances require in-person signature gathering. So, an official county ordinance is currently tabled until it's safer and more possible to move it forward, Covid-willing. In the meantime, Honig says that she and her team are more focused on education until the next time they can vote on it. They are shooting for 2024 to ensure as high of voter turnout as possible, which they don't think is likely for a 2022 election.
"There are a few reasons why I'm a believer in [Cannabis cultivation] in this county," Honig says. "Everybody knows that a monoculture is not good for the environment, nor is it good from an economic standpoint," she says of the dominant cash crop for the region, which is obviously grapes.
"Especially with these fires we have been experiencing, nobody wants just one crop. The other piece is with marketing – Napa produces only four percent of the wine made in the state of California. But it generates over a third of the value of California's wine industry, monetarily speaking. So, it's really the top of the pyramid when looking at quality and quantity, because it's the premium end of the market, right? Price, quality, and a small amount," she explains.
To Honig, the wine industry is so focused on the high-end older consumers, which keep the industry afloat for now from both a retail and tourism perspective. But they have a "Millennial and Gen Z problem" that she thinks Cannabis can help, saying that no longer are people wanting "just" a wine vacation. They are going to want to mix it with Cannabis, distillery visits and brewery stops, in addition to world-class farm-centric cuisine and beautiful views.
Honig's idea is that, ideally, Cannabis cultivators in Napa would mimic the wine model with weed. "If we can even grow one or two percent of the Cannabis that is grown in the state with the Napa name, then we are really touching on that luxury market," she says, noting that would-be growers have asked for only 100 acres out of the entire county. For context, grape growing takes up about 850,000 acres. She also notes they have made serious concessions in the process to get even this far, as Cannabis cultivation would be set back far from the main artery of the valley along the Silverado Trail. Instead, Cannabis cultivation would take place in the agricultural watershed, far away from most vineyards and certainly so from any tourist attractions.
Nearby in Sonoma County, storied winemaker Mike Benziger of Benziger Family Winery is quietly growing legal weed at his GlenTucky Farm while making award-winning, certified organic and biodynamic wines at his estate winery.
Apart from championing Cannabis cultivation in wine country, Benziger was also involved in the creation of California's appellations law, which requires sun-grown buds and prioritizes organic and biodynamic farming – his specialty and, in the opinion of the law's architects, the only way to ensure land and geography has its rightful place in cultivation, and the marketing of weed that comes from a specific area.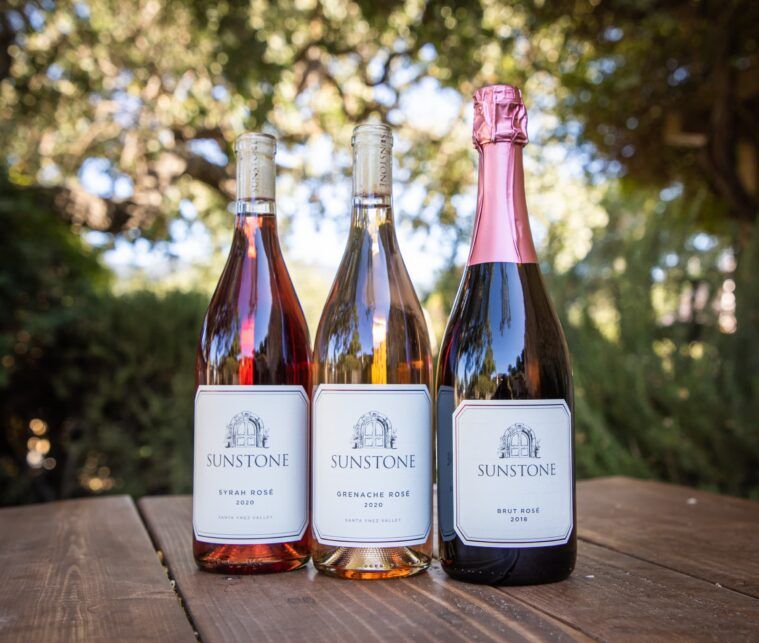 To Benziger, the link between growing weed and grapes for wine is an obvious one. They're both just plants, after all, and those who care for one crop or another, ultimately, are stewards of the land. That it falls on the same territory, only means more care in his view.
"When we were creating appellations, we looked to France and their A.O.C. system," Benziger says of the French system for creating geographic boundaries for winemaking, which includes best practices for farming and land management. "The French model for appellations takes a lot into consideration. It takes everything from the environment, to the soil, farming techniques, the mindset of the grower, and the politics of the area … it's all part of creating the best product possible. Cannabis is a very expressive plant, so are grapes," he says, indicating the level of care exhibited by Cannabis cultivators as they move further into winemaking territory.
Like with the planned cultivation in Napa, Benziger is required to grow on a separate parcel of land that in no way touches the wine part of his business, whether literally or figuratively speaking. Down in Santa Barbara County, Cabugos at Sunstone will have to do no such thing, thanks to his land use ordinance which allows him to grow weed in full view of his grapes, and vice versa.
Cabugos, who is about to hire an estate grower for his new Cannabis venture, is also in possession of a somewhat hard to come by dispensary permit. He owns an off-site manufacturing and processing center as well. Ideally, he would like for the dispensary – and eventually a consumption area – to be on-site at the estate property. Both of those are not currently possible, so he said that the worst-case scenario is he holds onto the license for as long as that takes, and will utilize his local dispensary connections to sell whatever weed he grows. 
Either way, Sunstone Winery's first Cannabis seeds will be planted next spring. It remains to be seen what, exactly, grows from that – but planting seeds is always the first step.
www.sunstonewinery.com | www.honigwine.com | www.benziger.com