True North Family Farms founder D'Andre Caldwell-Johnson found his inspiration in the plant and his home on a 30-acre farm nestled in the heart of Trinity County.
The first time D'Andre Caldwell-Johnson ever saw true north, he was in an airport. Despite the less-than-ideal setting, there was something about the moment that stayed with him. Thus, years later, when it came time for Caldwell-Johnson to pick a name and register his business, he knew just what to call it: True North Family Farms.
Beyond its literal meaning, there is also some metaphorical significance.
"True north is your passion or your purpose in life," Caldwell-Johnson explained. "I found purpose through Cannabis and now it's my sole passion. It's what I've committed myself to, and not only as a career choice, but as a life choice too."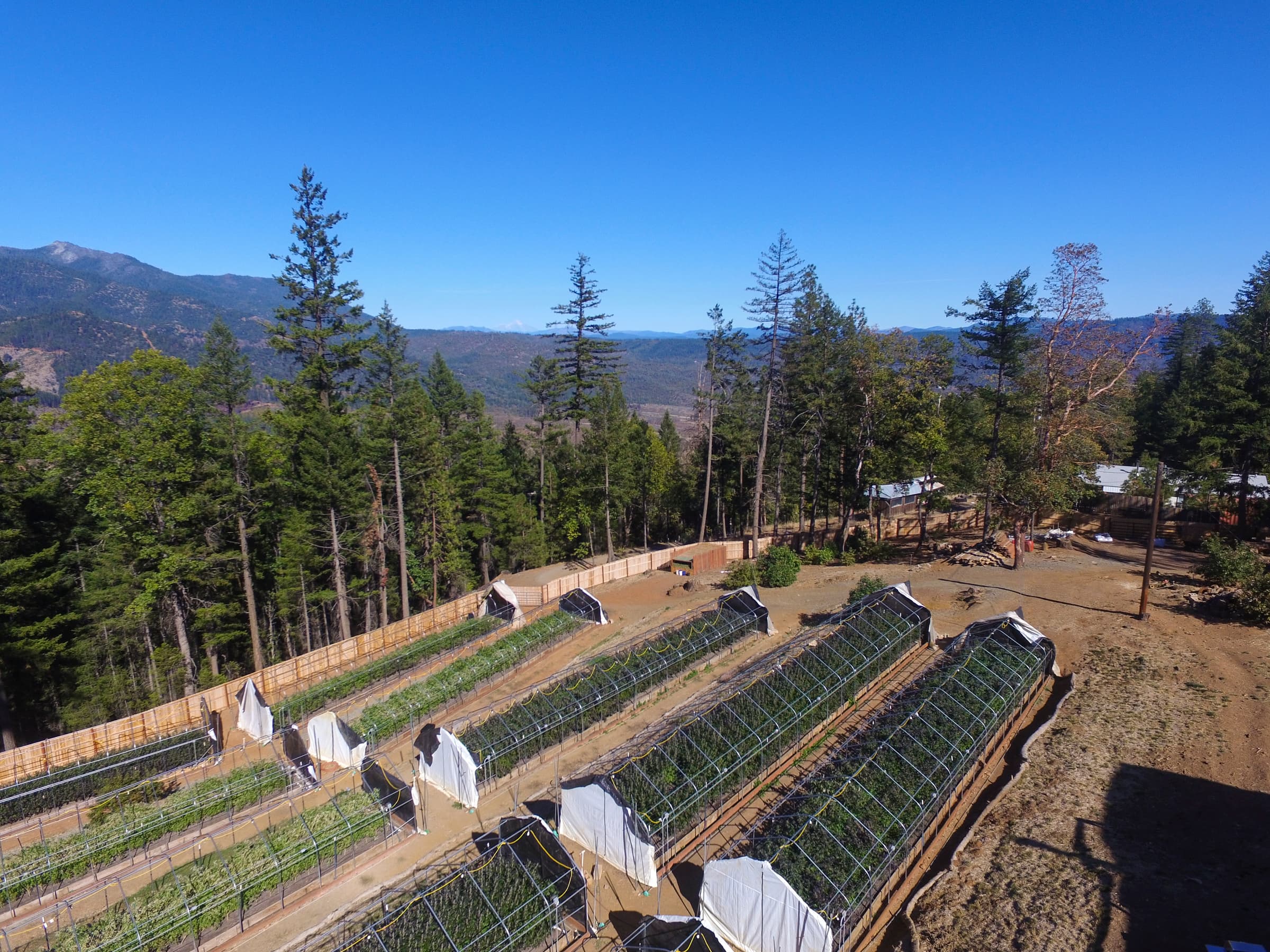 For Caldwell-Johnson, that translates first and foremost to operating in as sustainable a manner as possible.
That's no small task, given True North Family Farms is spread across a whopping 30 acres of lush land in the Emerald Triangle's Trinity County. That includes 20,000 square feet of mature canopy space – and don't even get Caldwell-Johnson started on the views from the farm's back porch.
"I can't think of anyone who has stepped foot in my place and not felt immediately home," he said. "On the back deck, you got a view overlooking the Trinity Alps. You have a clear shot of Mt. Shasta on nice, sunny days. You can see all our greenhouses down below. It's just so peaceful."
But it's a peace that was earned through years of hard work and determination.
A Bay Area native, Caldwell-Johnson's inner-compass first pointed him to the Emerald Triangle when he was fresh out of high school. Eager to find a place where he could continue playing football, he also knew his family was dead set on seeing him get a college degree as well. That's when Caldwell-Johnson says he landed on a seemingly perfect solution: Humboldt State University.
After a freshman year focused on football – but not school – Caldwell-Johnson returned for his sophomore year determined to get his grades up. That meant no more sports, so he found himself a job helping an "old hippie couple" trim Cannabis on the side.
"I was still going to school, of course," he added, "but this was funding my way through college – just working for people and learning the ropes. I was studying underneath some real gurus and legends of southern Humboldt County."
Eventually, Caldwell-Johnson decided it was time to give his own thing a chance. It was 2013 – the heyday of the Prop 215 era in California – which meant his earliest efforts at Cannabis cultivation required an extra level of precaution.
"Everyone was still trying to hide during that era," he said. "We had folks who were growing in trees and shaded greenhouses – you name it. That's why we started indoors."
After flooding out a few grows and losing a few others to robberies, Caldwell-Johnson decided to relocate from Humboldt to Trinity. He credits a friend on staff at Humboldt Seed Company with pitching him on the idea. Likewise, it was a local real estate agent who helped Caldwell-Johnson secure the property on Trinity County's Oregon Mountain that operates today as True North Family Farms.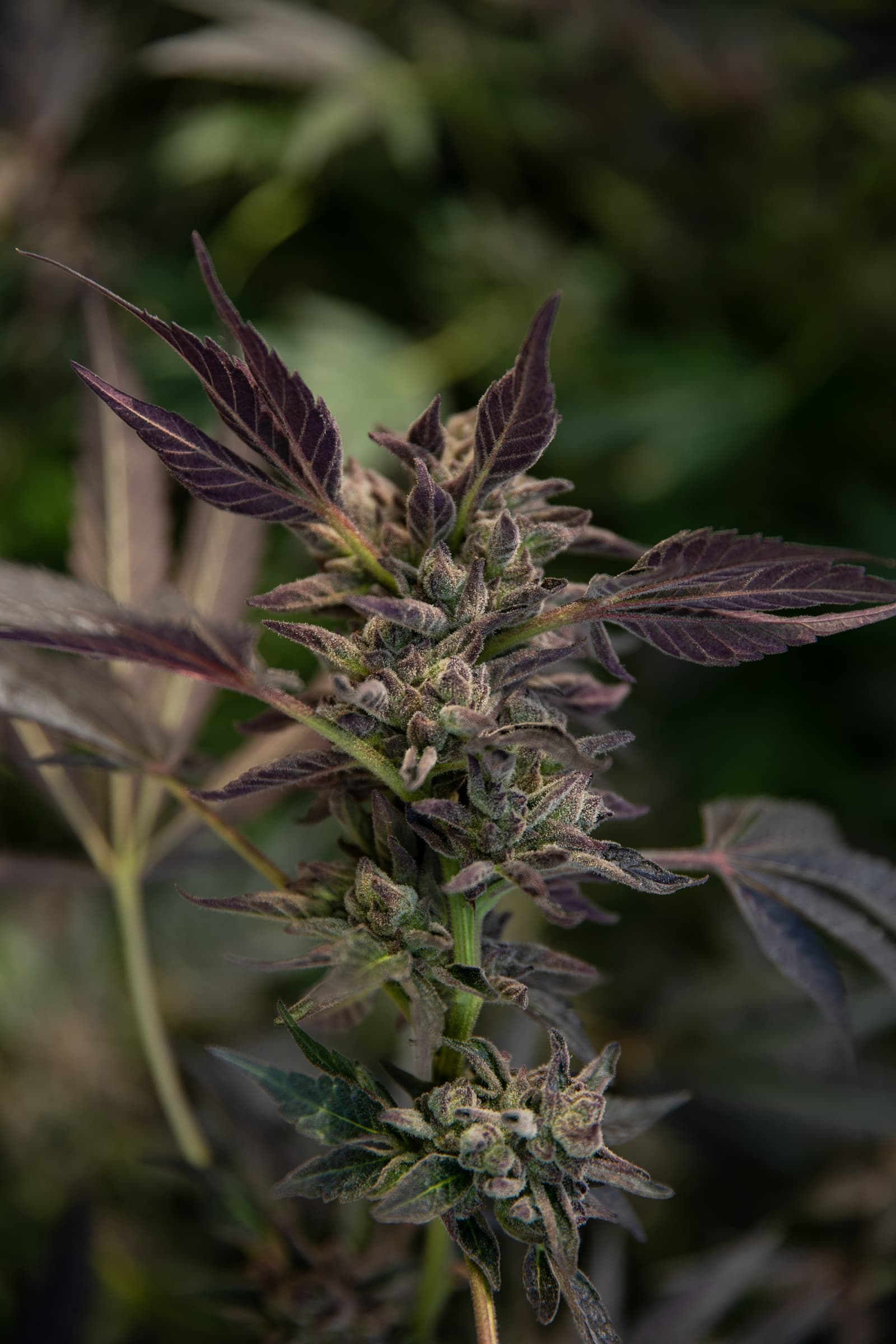 In 2021, the brand dropped flower from seven cultivars – including Blood Orange Gelato, Top Gun and Dog Fight – for its first harvest. Heading into the 2022-23 season, Caldwell-Johnson shared that his plans for expanding True North's product line include adding live rosins, and a full extracts and edibles line.
However, their ability to see these plans through will hinge, in part, on resolving what he calls "a complete standstill" in the licensing process for Trinity County.
The issue stems from a lawsuit filed by the anti-Cannabis group TAA. Intended to force the county to stop issuing licenses pending the completion of individual Environmental Impact Reports (EIR) and California Environmental Quality Act (CEQA) compliance assessments, the litigation succeeded. As a result, though Caldwell-Johnson says his farm has subsequently provided proof of said compliance, he's now been waiting more than six months for the County to restore his license.
"I was at the last Board of Supervisors meeting," he said, "and my goal was to get the local community to realize that we are going to be the saviors of the economy here in Trinity County. It's probably one of the poorest counties in the state. The only thing that they have right now is Cannabis, so why are we being hindered to this degree by our own local politicians?"
While efforts toward a resolution on Trinity County's licensing stonewall remain ongoing, the situation hasn't stopped Caldwell-Johnson from putting his whole heart into his dream.
True North Family Farms' secret sauce consists of a four-part pledge: organic, locally sourced, Black-owned and family-owned. True North Family Farms checks the first two boxes by working with companies like Soilscape Solutions and Green Grow to introduce different microbes to create a sustainable soil web to minimize unnecessary waste. Furthermore, it is Caldwell-Johnson's hope for True North Family Farms to be net zero by 2025.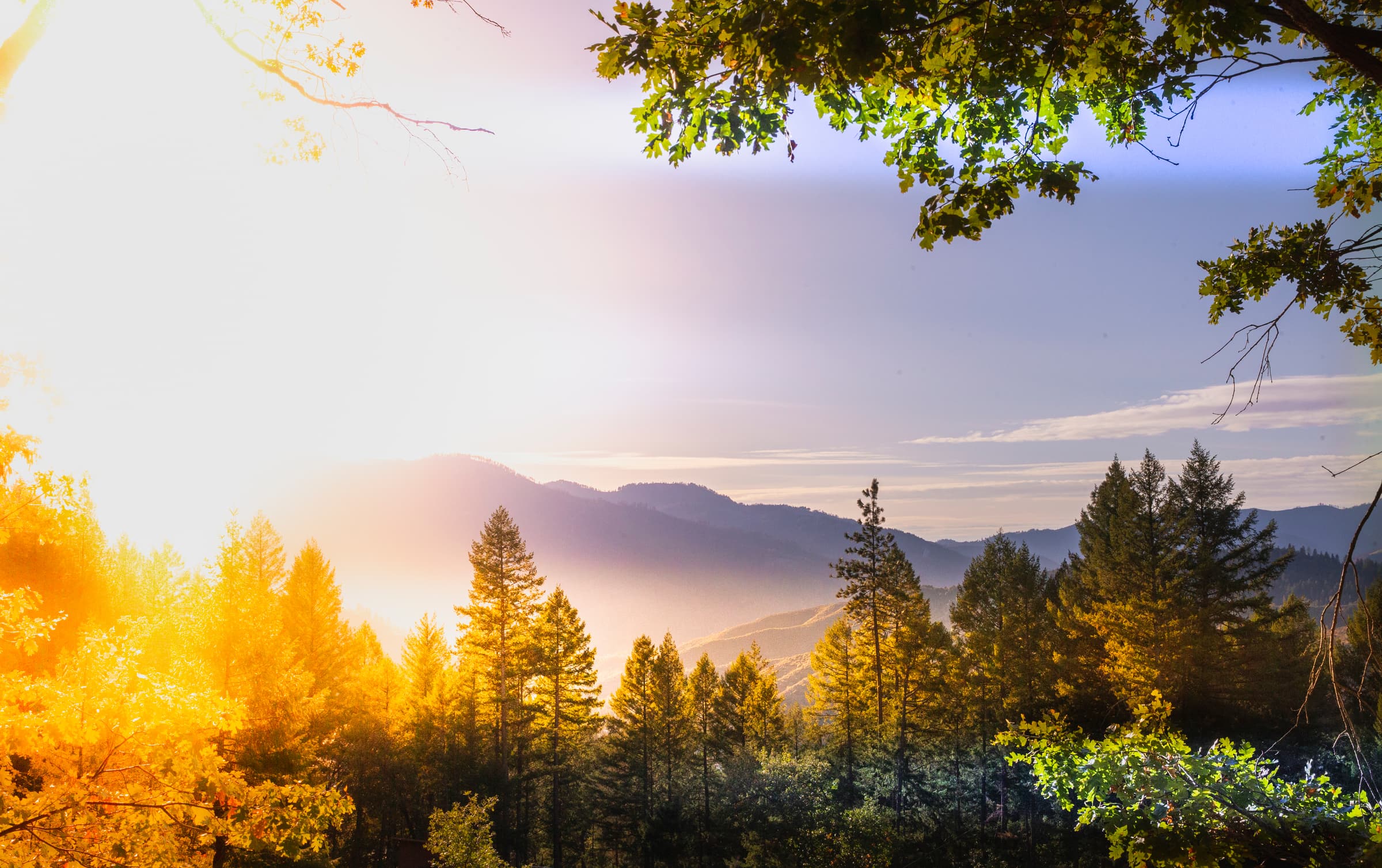 "My goal isn't to just grow great Cannabis," he said. "It's to grow great Cannabis in the most sustainable fashion possible."
And although Caldwell-Johnson is technically the sole owner of True North Family Farms, he credits a large network of supportive family and friends with making his achievement possible. Whether that's a cousin actively working alongside him or the moral support of a once-wary grandmother who has now come to see the value of what he does, Caldwell-Johnson knows a family affair when he sees one.
"I couldn't do it without them," he said. "It means the world to me because when I was younger and doing stuff during the Prop 215 days, my family was really scared that I might go to jail. I suppose those fears are still somewhat valid, given we're not yet legal federally, but I'm happy to see a better vision at least starting to come to fruition."