Ontario's Treasure Valley Cannabis is more than just a dispensary – it's a hash-making company giving its customers an up close and personal view of the artform via their onsite lab. We sat down with Owen Spencer, Keegan Mangen and Chase Muromoto to get a closer look at their operation.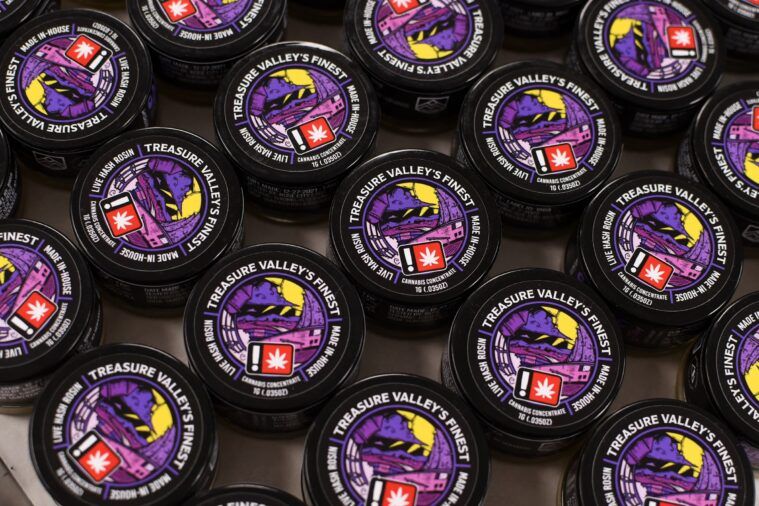 Talk about what it's like sourcing flower for the shop, and also sourcing just for the hash lab.
Chase: Many of the farms we've worked with since we've opened, and they're still on the shelves. Growers like Bonafide and Capital have been with us from the very start. Capital's controlled greenhouse grows are producing fantastic flower for hash, so it really has been a great partnership.
Owen: Through the shop, being involved in a lot of the purchasing and vendor relations, I was able to build good relationships with the people and farms that went above and beyond. Being a connoisseur myself, and someone who smokes a lot of hash, I already had an idea of the people we wanted to work with. It all goes back to that starting material. If we're acquiring just phenomenal, fantastic starting material, let's be honest – it really does make our job even easier.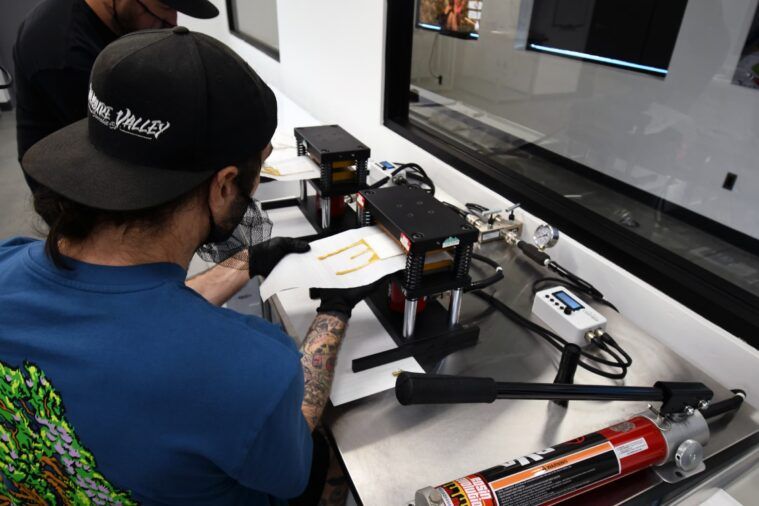 To have that luxury of producing hash there on the premises – that has to be exciting sharing that with your customers.
Keegan: Yeah, 100%. Having this on-site lab where people can see it and understand what's going on has been great. For our budtenders, too. For them to have that knowledge when people ask questions, they feel confident and comfortable breaking it down. It helps customers over that first kind of hump of unsureness. When they're like, 'That looks interesting, but I don't know too much about it.'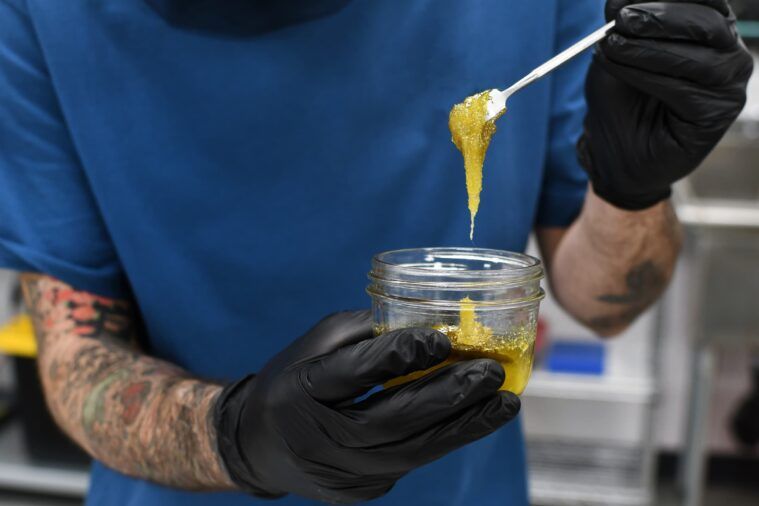 How do you encourage the dispensary clientele to try your solventless products?
Owen: Offering hash at different price points and options in different styles and consistencies is helpful. I consume a lot of hash, I don't necessarily want to only consume it in one form. Sure, batters are great, but I also like jams and full-melt. We also do carts, we're eventually doing some edibles and things in the shop. Just giving people options. It's nice to have some variety, right?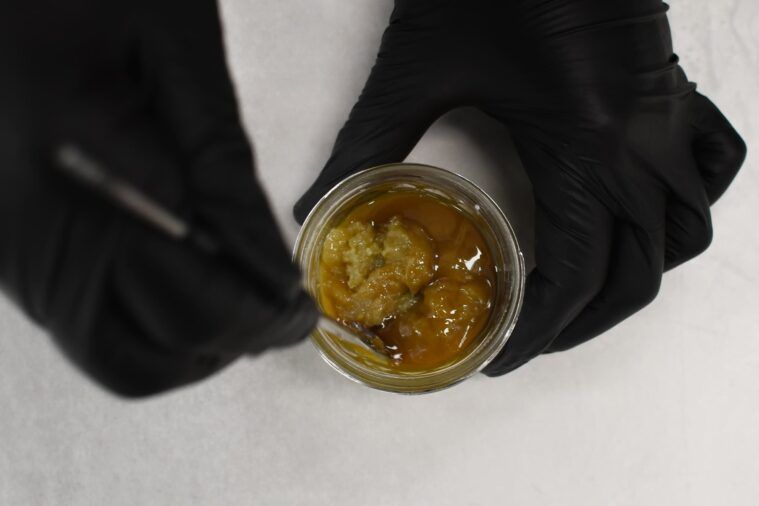 Do you feel that the average customer is more aware of solventless hash this year?
Owen: A couple of years ago, there were very few of those types of products. You had a lot of shops that didn't have a lot of solventless stuff. I feel like now that's finally changing.
Keegan: We're definitely seeing a shift in that direction. I think education is finally there. As a guy that has been smoking mainly solventless for nearly a decade, it's good to see it come back into the spotlight. It takes more care to produce a solventless product, so it needs that extra shine. While rosin is really hot right now, I think that soon you're going to start seeing even the highest quality hash more accessible to people.
You know, I'm seeing more melt available at dispensaries now and that's something that I thought was very far away. I think it's eventually going to be kind of like the upper echelon of the concentrated market. We hope we're bringing things to the market that people appreciate at all styles and price points – that everyone gets to enjoy these different consistencies. It's something we're really passionate about.