Since its launch in 2014, Oregon Leaf has etched an indelible memory of Cannabis activism, entrepreneurship, innovation, trials and tribulations, achievements, victories, and breakthroughs all around our beautiful state. Along the way, our small but heartfelt team of reporters, editors, photographers, and artists have documented the region in a way that no mainstream publication ever could – because Cannabis journalism is truly, uniquely, undeniably our singular beat. A few of Oregon Leaf's past and present contributors sought to reflect on our 100th issue and what it means to all of us here to be a part of Oregon's Cannabis history and ever-changing future. Thank you for reading our magazine, supporting our work, and joining us on this incredible journey. Here's to the next 100 issues. -Creative Director Daniel Berman @bermanphotos
---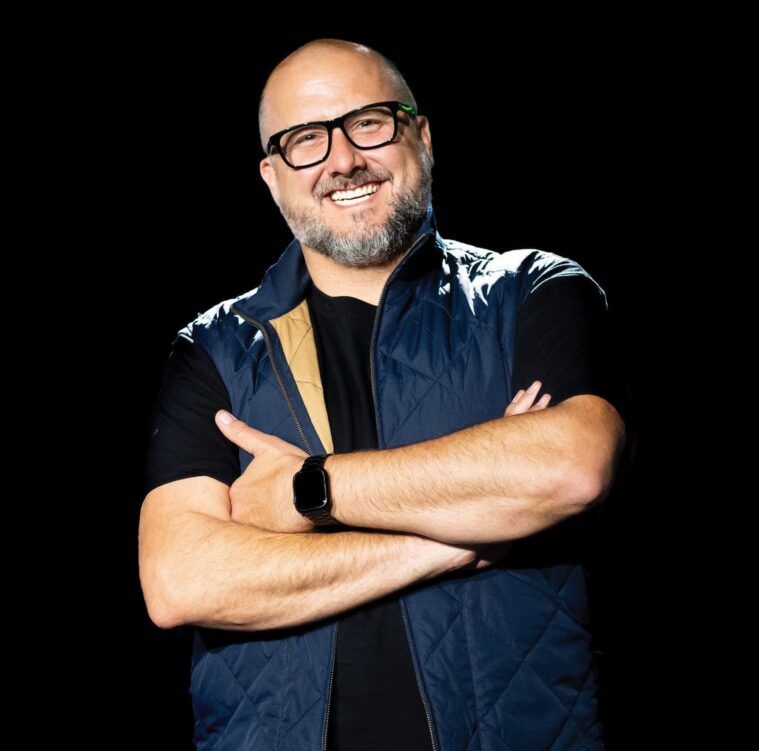 It's fall 2019, and the Oregon Leaf team is ripping down I-5 in the company short bus, heading into the sungrown heartland on a mission to tour a bevy of beautiful farms on a quest for content for our annual Harvest Issue. It's a classic scene – we're showing off our Bo's Nose and Nelson & Co. collections and debating over who gets control over the stereo, when BANG! It sounds like a car exploded right next to us. Our intrepid captain, Wes "Bearded Lorax" Abney, slowly steers to the side of the highway, where we discover that we're down a tire, stuck in the middle of nowhere. A couple of roadside safety meetings later and we have a new tire – back on the road for a classic Leaf adventure. At the Leaf, our rearview mirror is filled with amazing friendships, wild shenanigans and a significant amount of unbelievable hash and flower. So much has changed since that 2019 harvest trip, but one thing remains the same: We love this community, and are willing to do what it takes to keep our tires pointed down the road, unwavering on our quest to support the plant and the people behind it.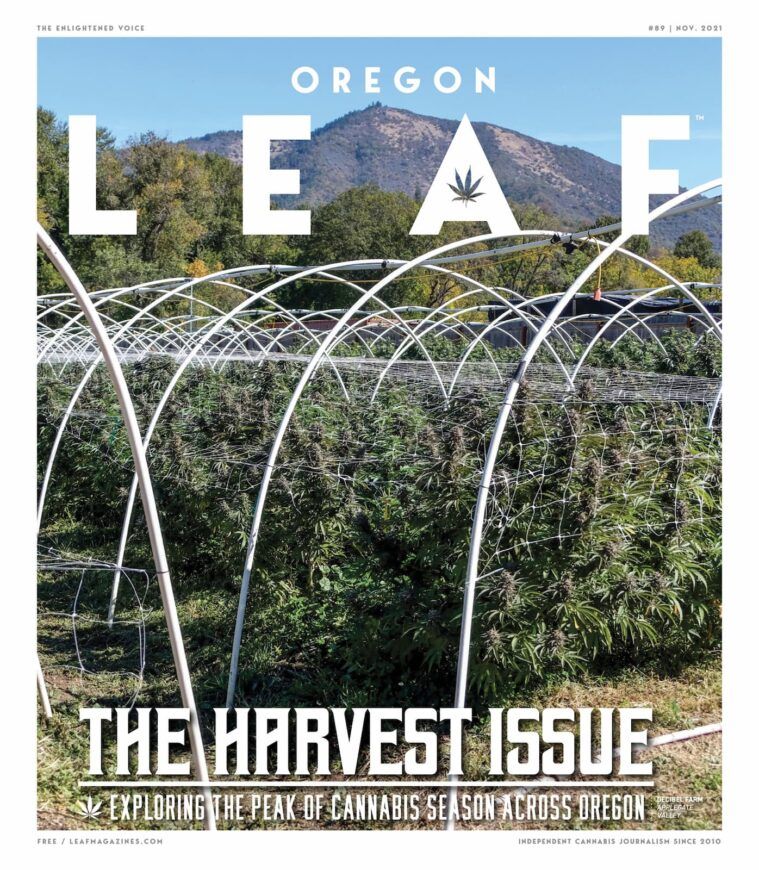 ---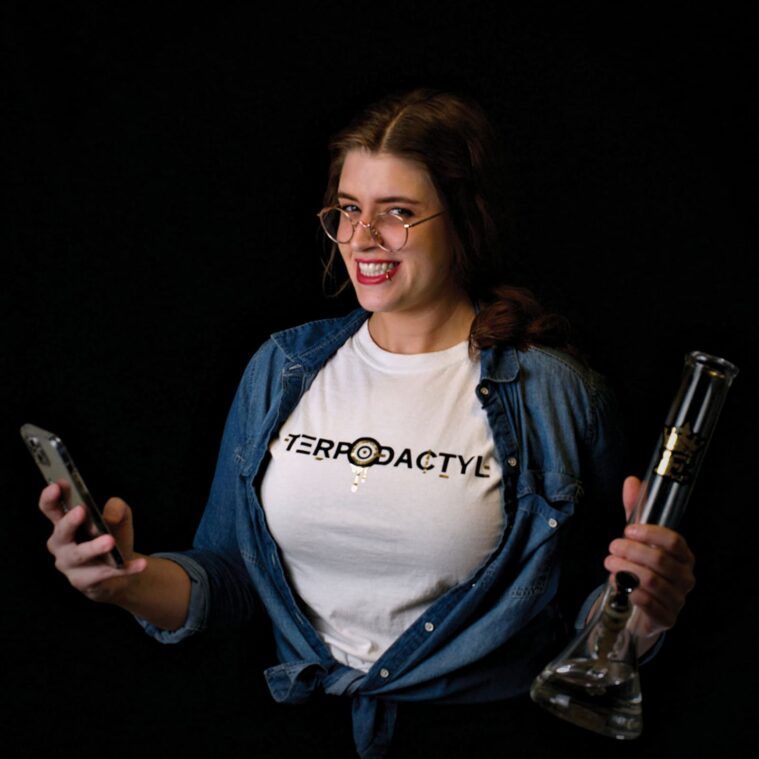 Storytelling is the oldest of art forms and it's an absolute honor to be part of telling this community's tale. As we celebrate Oregon's 100th issue, it's impossible to find a favorite moment in (my) 33+ Leaf Nation publications. So many of you have opened up your farms, facilities, homes, and hearts over the years! But it's the people that make this magazine. That's why our profiles will always hold a special place in my heart. This team has grown up with the community – which means that we've seen some of you begin by sharing your struggles in our Patient Profile, only to reappear years later in the Stoner Owner section as self-made successes! It's nothing short of inspiring. Thank you for continuing to let us share your passion for the plant.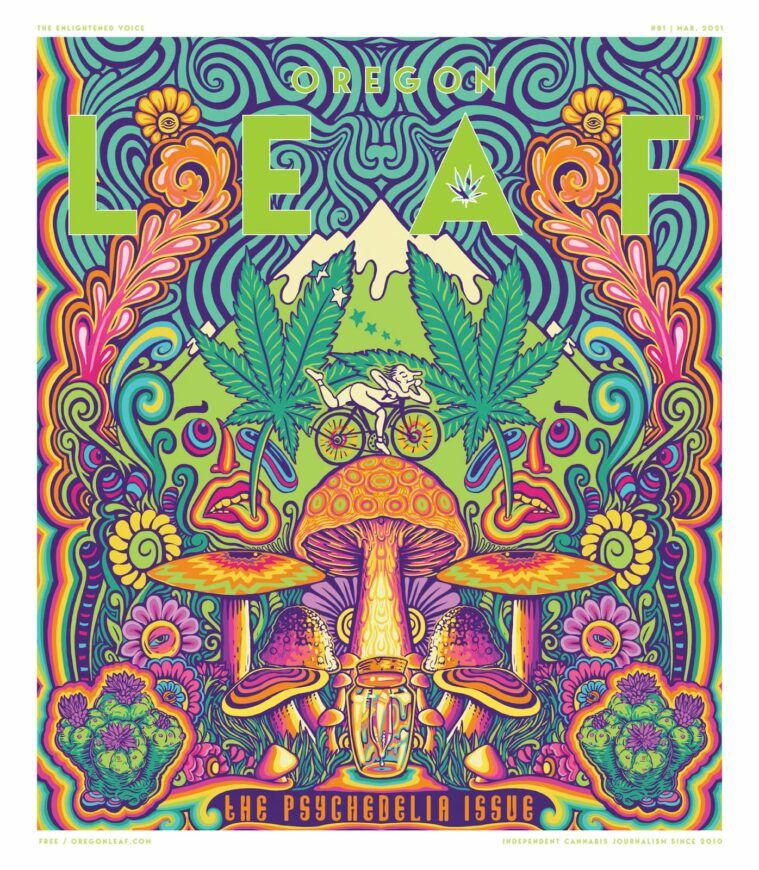 ---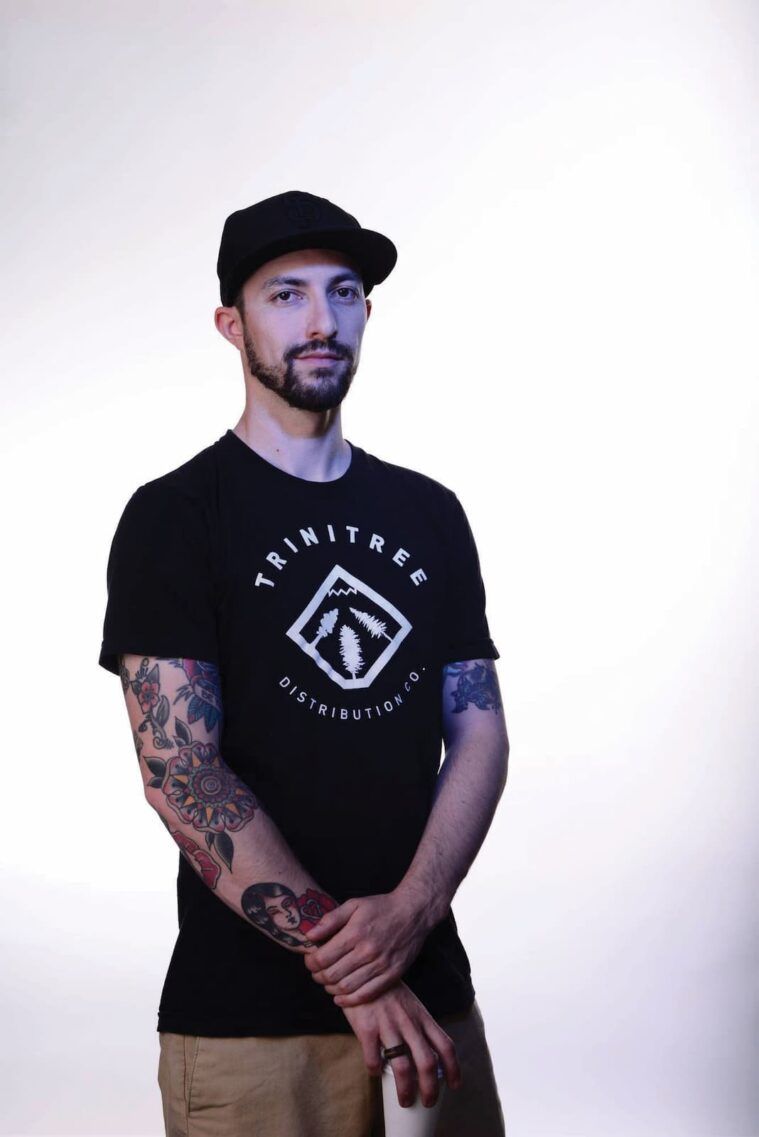 After running Oregon Leaf for more than three years, it's impossible to pick a single moment that sticks out … there are so many. The whole experience was mind-blowing and something I will never forget. It was awesome working with so many amazing people and businesses over the years, being able to highlight and uplift so many brands in the pages of Oregon Leaf, and being able to provide our publication free of charge, statewide, every single month. To have such a big role in helping document and preserve years of Oregon's Cannabis history was an honor and something I'll carry with me as one of my proudest accomplishments in life to date.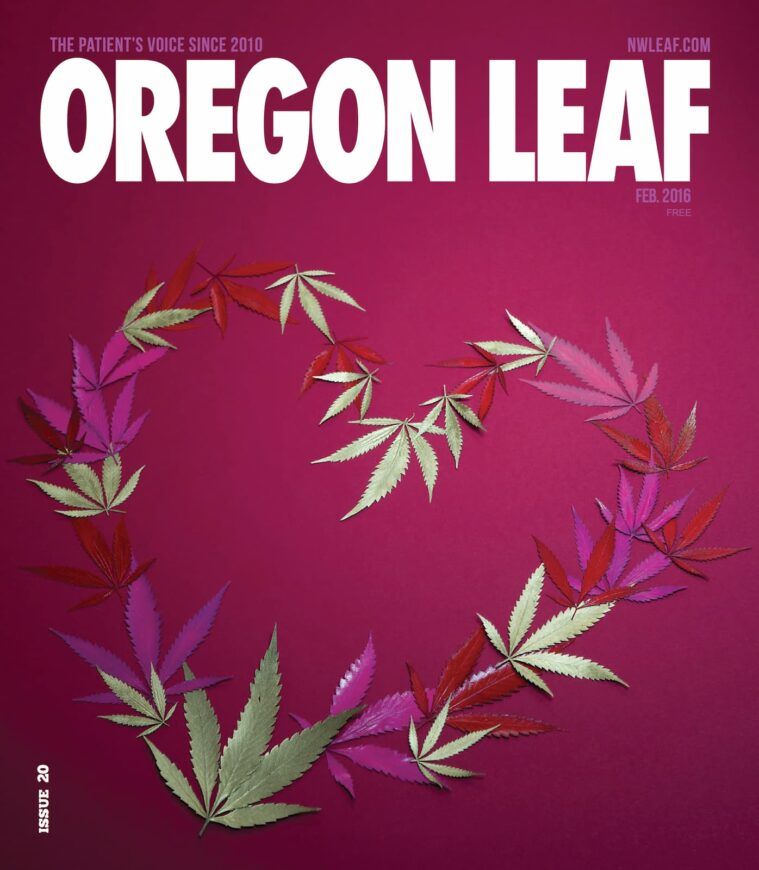 ---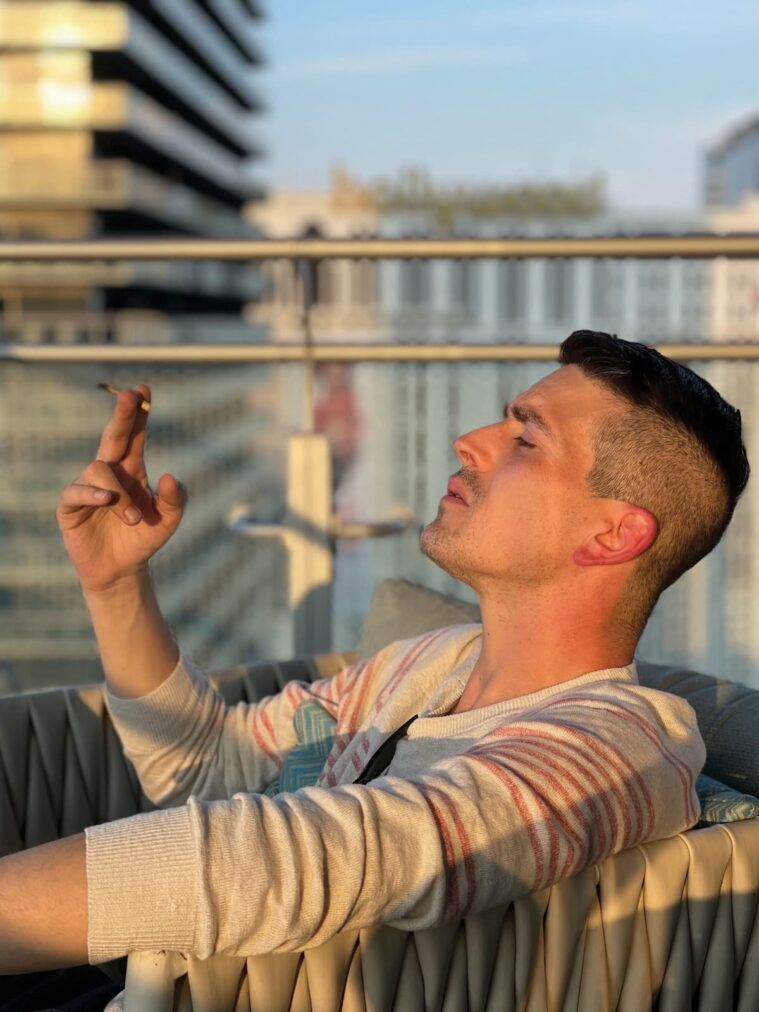 One of the most memorable features was Ruthie's – a food cart cooking exclusively out of a wood-fired oven. The owners were the nicest dudes, but beyond that, the food was phenomenal. We paired their rockfish sandwich on grandma's fresh baked rolls with High Noon's Platinum Garlic Butter. It was such a stellar combo we were raving about it all the way to print. By the time the magazine hit the newsstand, Ruthie's had been featured on Netflix's Somebody Feed Phil. There's been a line ever since.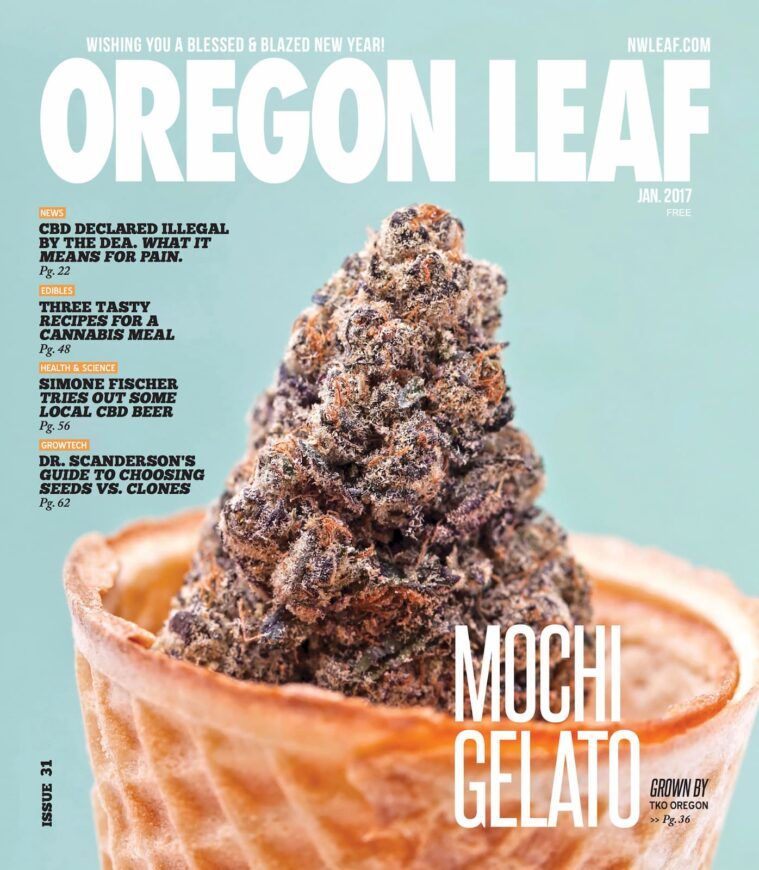 ---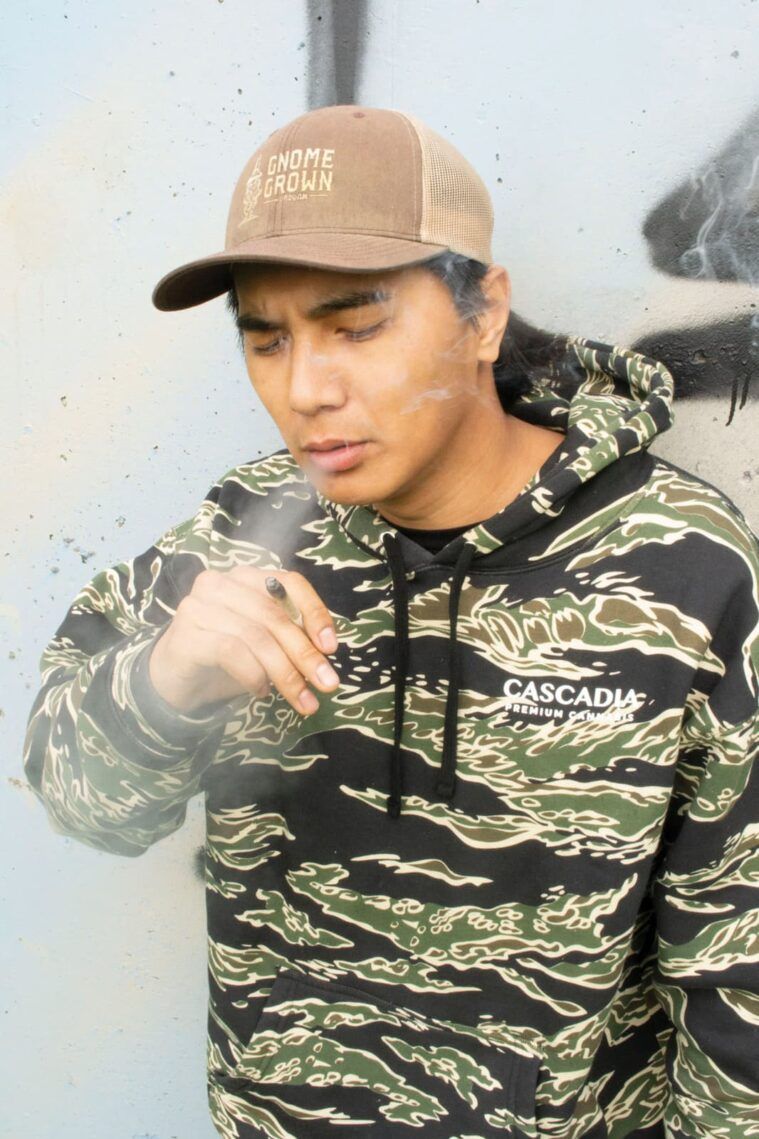 Oregon Leaf has always been involved in some aspects of my life during my time in Oregon. From being friends with one of the writers in my college freshman days, to using it as a resource to provide top notch products to the dispensary I worked at (shout out to Herbal Remedies and the Decamp Family/Rest in Love Jered), to becoming a sales associate, and eventually taking over the role of sales director. Oregon is now my home, and the Leaf and our community remind me of that daily. Much love.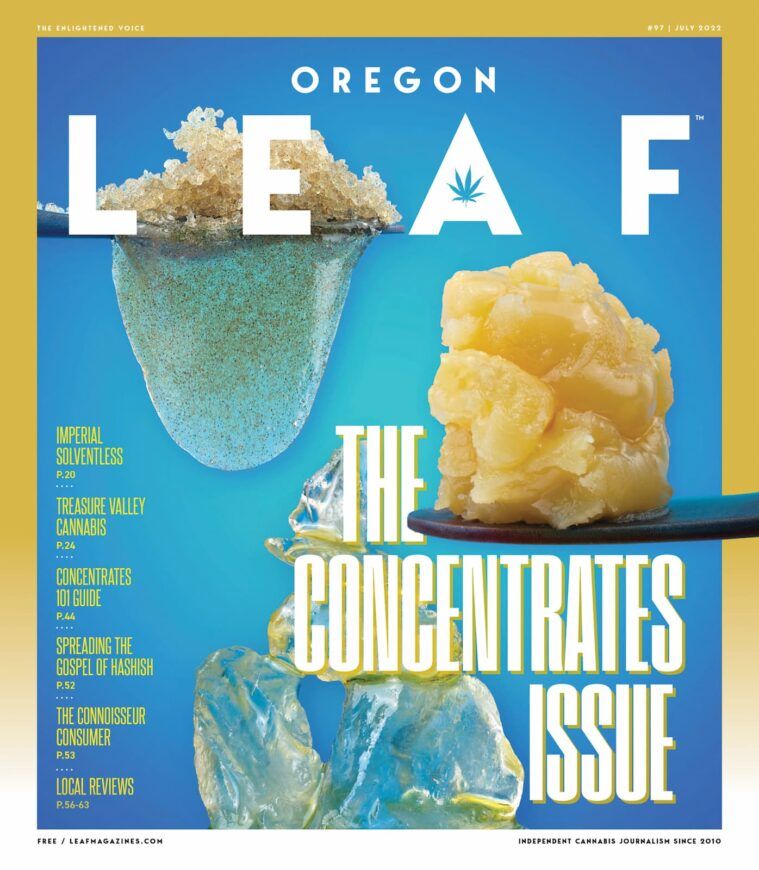 ---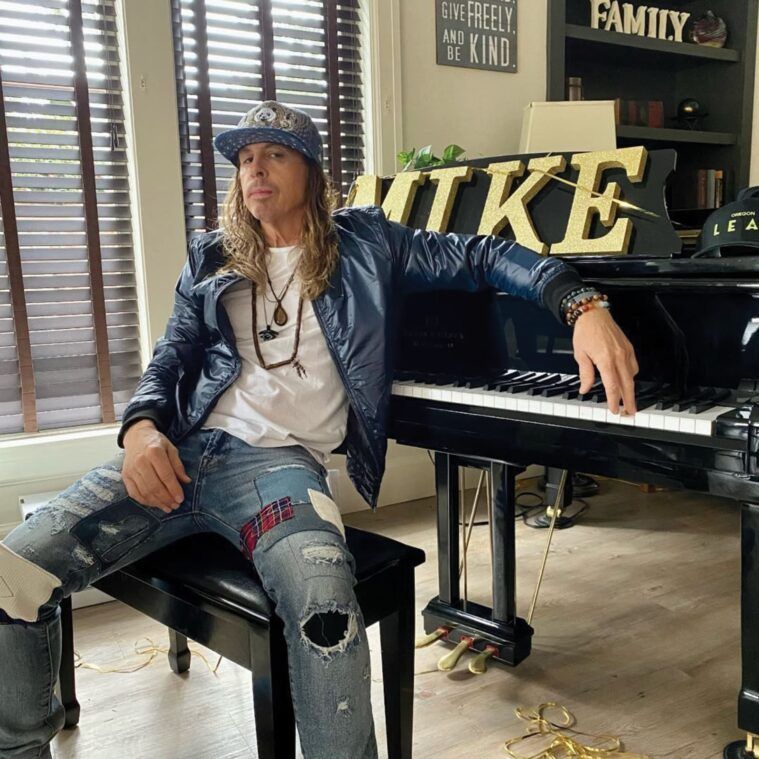 On March 15th of 2011, I was fired from rock radio station KUFO in Portland. Holding down the afternoon drive duties for two kick-ass years in the Rose City was a dream come true for a kid from the backwoods bayous of Pensacola. But at the end of a 20-year career behind the mic on nine different stations, this unceremonious departure marked the finish line of one of life's most incredible journeys.
Having grown up with a father who was also a terrestrial radio troubadour with two older brothers, Cannabis use was standard in our household. And at the age of 12 in the high-energy arena of a Santana concert, the first try off a doob happened. The love affair was sparked.
So after being kicked in the teeth once again by the corporate radio machine (fired five times overall), I went on a soul search to discover what I wanted to do when I grew up. And after five years of traipsing the globe while attempting to attract some directive from the universe, the inexplicable powers directed me to this burgeoning culture. Which led me to one of the highlights of my life: taking the stage of North Warehouse to host the 2022 Oregon Leaf Bowl. The feeling wasn't so much kicking back at the bottom line-driven soul gut of corporatism, but more like internalizing the glory of the prodigal son returning with the wisdom and humility that I needed to learn. After all, our goal at this company is not to act from a place of vengeance – but forgiveness and gratitude.
So, with the arrival of this 100th issue of Oregon Leaf, life has reiterated yet another lesson to be learned: That generally, what you perceive as punishment (being fired from Portland's rock station) leads to the growth you need to ultimately direct you toward living the happiest, most fruitful life. And growth is what we're all here for. Just like the plant itself.