The end of September brought the return of Hall of Flowers to the Sonoma County Fairgrounds in Santa Rosa, Calif., and the rebirth of the beloved event felt more like a reunion of old friends than a Cannabis industry event.
Beautifully built booths staffed by exuberant operators and hype crews awaited the large, masked and vaxxed crowds that lined up down the street for opening on each of the event's two days.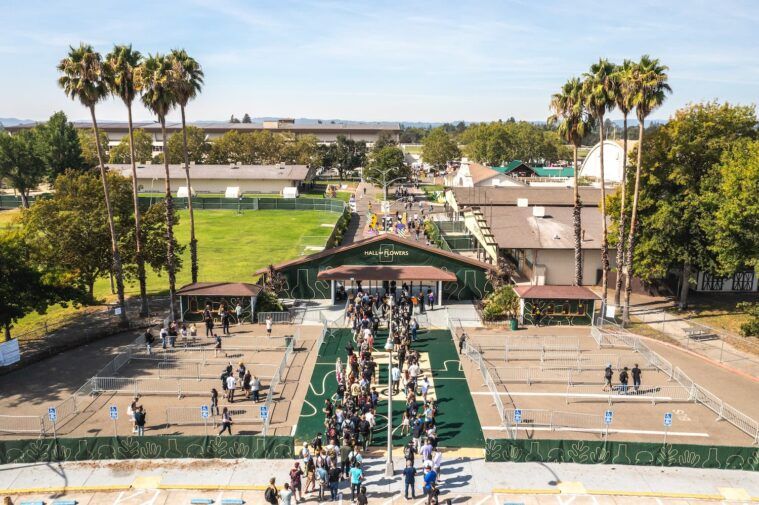 From the moments the gates opened, it was obvious that the Cannabis community was waiting for this pressure release. The energy was palpable as old friends caught up with one another, favorite producers reconnected with the public, and new players made their first major showing on the scene.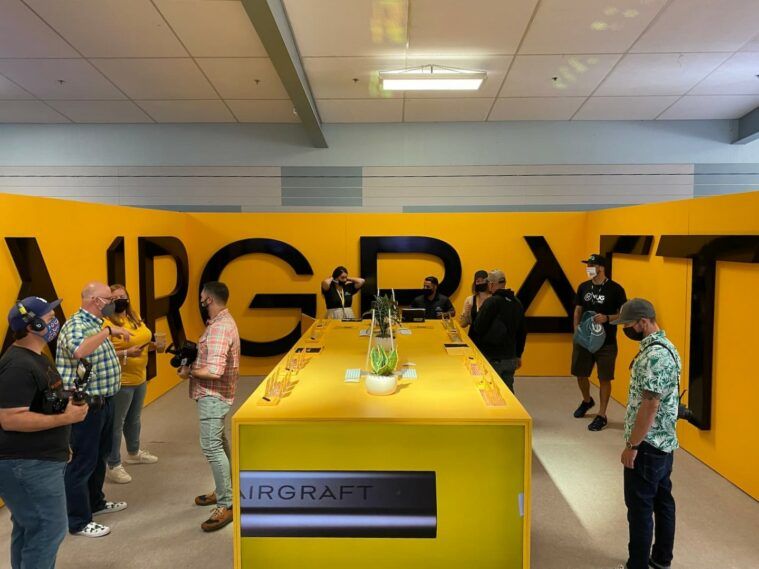 The California Leaf Magazine staff was blown away by the attention to detail and the scale of both the event and its slate of participants.
Hall of Flowers' crew and security kept people moving through the lines and ensured the crowd remained in compliance with COVID protocols while indoors, perusing the booths.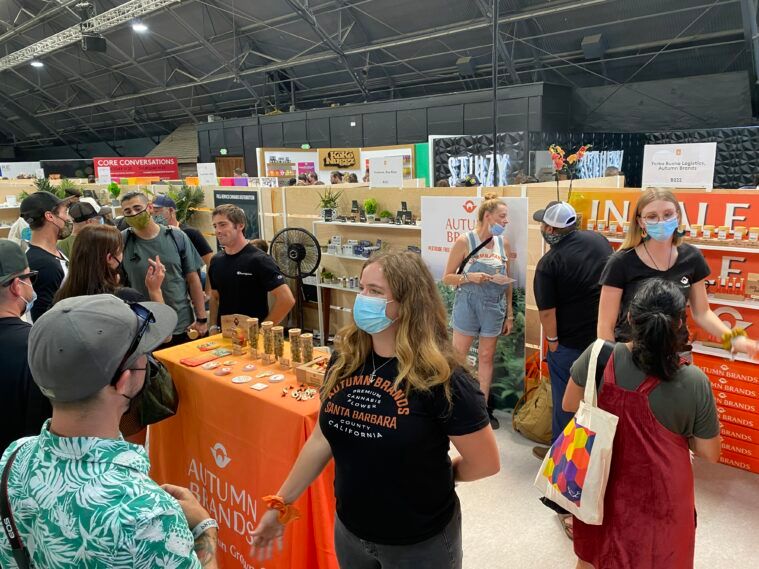 Crowds gathered around larger, experiential setups, many of which offered retail sample sales and consumption lounge-like experiences. It was obvious that brands were aching for the chance to get their people and products in front of the community, and the festival-goers were happy to gather around, smoking personals and catching up on the past year and a half.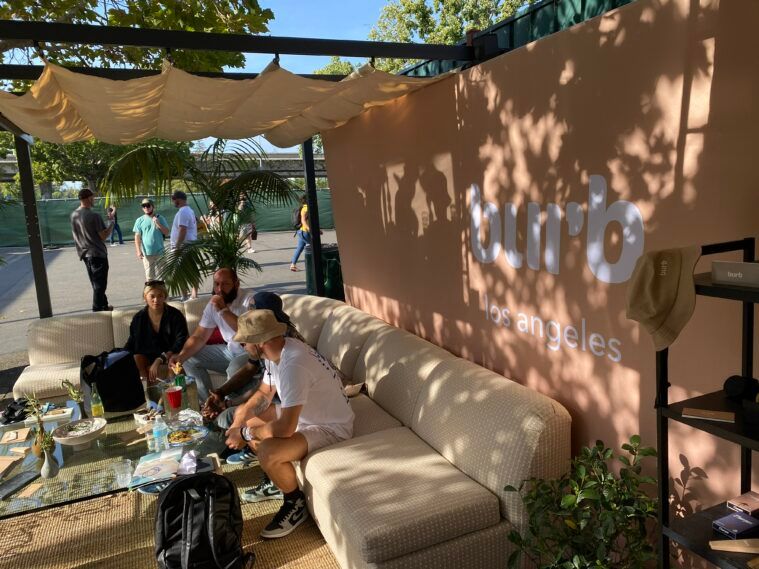 One of the most striking things about the event was the overwhelming diversity and colorful vibrance of the brands and products on display. Legacy flower brands such as Redwood Remedies shared the show with newer, hi-tech players like Airgraft, with their Lamborghini-esque booth setup.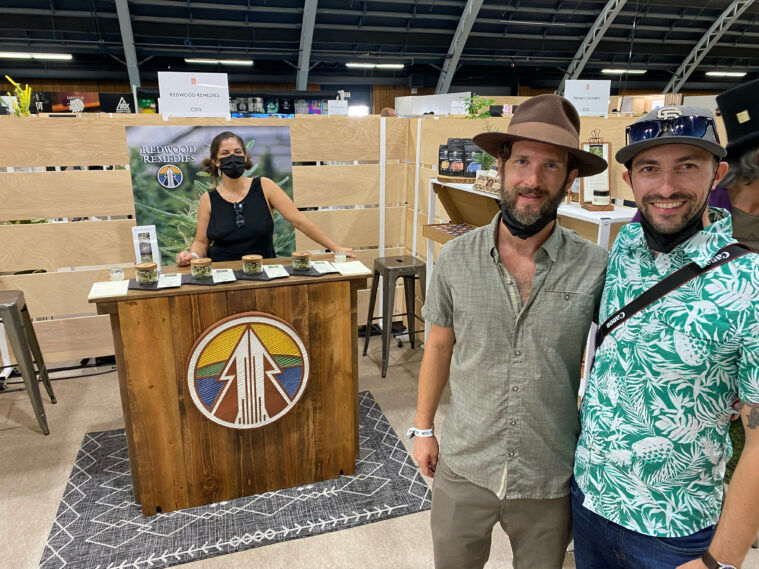 Everyone came out to play. Sonder's whimsical presentation beckoned the creative consumer; hashmakers Sitka shared a booth with their California production partners, Garden Society. We even got to meet the famed Bertha canna-bus from Garcia Handpicked and hang out with the Ispire and CannaCraft teams at their huge, state-of-the-art booth setups.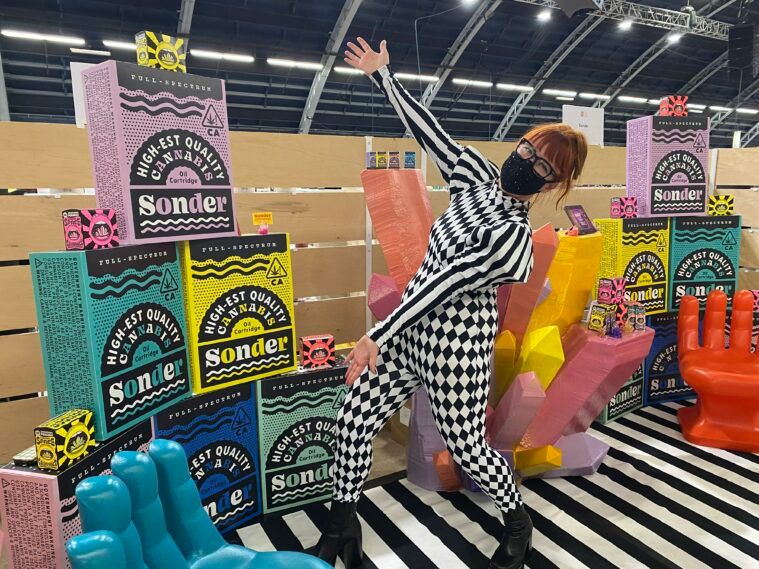 In all, it was an amazing, near-flawless event, that our entire California Leaf team left feeling heartened, energized, and hopeful for the future.
We're already amped for the upcoming Hall of Flowers show in Las Vegas, to coincide with MJ BizCon from October 20-22, followed by the festival's first-ever Southern California event in Palm Springs, Calif., on December 8-9. Find more info on those on the Hall of Flowers website. See you there!