Through a combination of unique live resin blends and curated thinking journals, Pilgrim Soul founder Shawn Gold is hoping to help people get back in touch with their creative side.
……….
Shawn Gold can still remember the day he borrowed four lines from a W.B. Yeats poem to flirt with his future wife:
"How many loved your moments of glad grace / And loved your beauty with love false or true / But one man loved the pilgrim soul in you / And loved the sorrows of your changing face."
That was 25 years ago … but the concept of the "pilgrim soul" is one that's stuck with him, so much so that he made it the name of his company. In a career that's seen him at the helm during pivotal marketing and sales junctures for trendsetting brands ranging from MySpace to Rihanna's SavageXFenty, Gold shared that Cannabis has long served as a cornerstone of his creative process.
"Even when I was developing ad campaigns for Butterfinger and Hot Wheels," he said, "I was using Cannabis to help me imagine different ways to connect with consumers."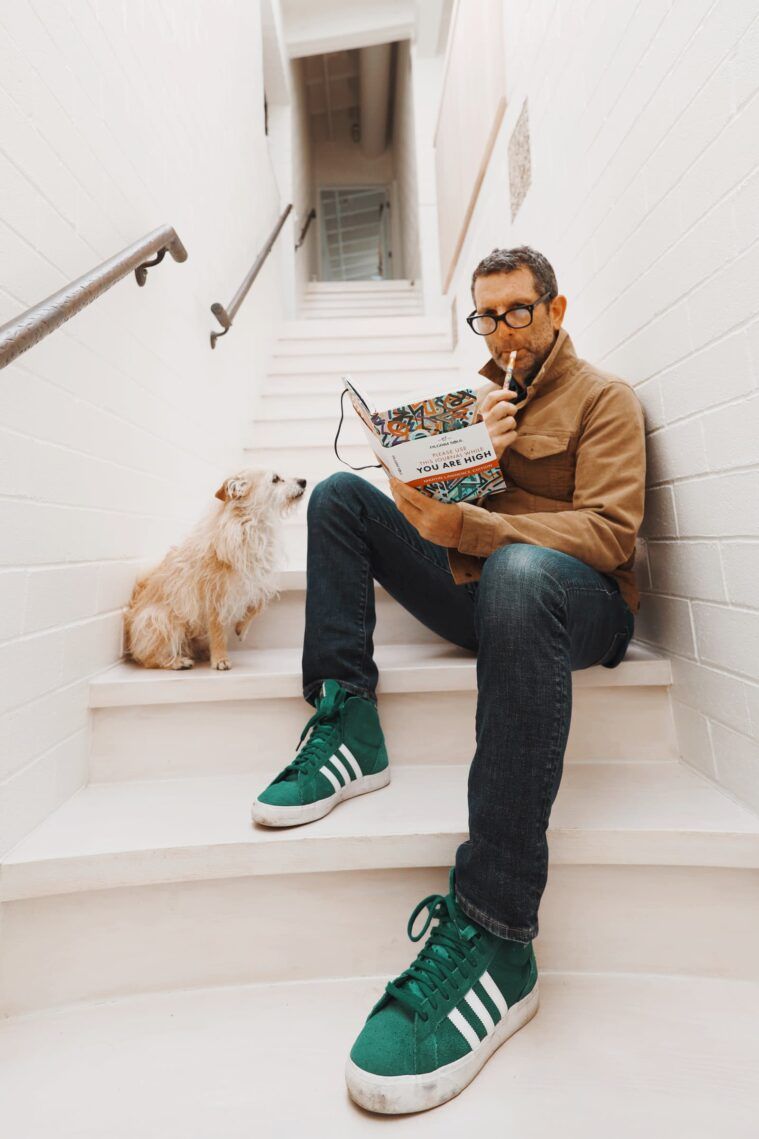 Eventually, Gold would make the pivot to the Cannabis industry, advising major outfits like MedMen and Charlotte's Web before serving as CMO for Lowell Herb Co. in 2019. It was at that point that Gold decided to go all-in on his ultimate vision: a vertically aligned creativity company that counts Cannabis among its featured products.
For the full Pilgrim Soul experience, you'll currently need to live in California – but part of the brilliance behind Gold's latest venture is that it is able to reach an audience that extends far beyond the borders of state-legal Cannabis markets.
In addition to offering a California-only line of vape pens and cartridges featuring live resin blends curated to pique creativity, Pilgrim Soul also sells a range of guided journals that everyone is welcome to purchase. Packed with hand-picked puzzles and exercises, Gold says he's already moved 6 million copies of his refined take on a stoner activity book.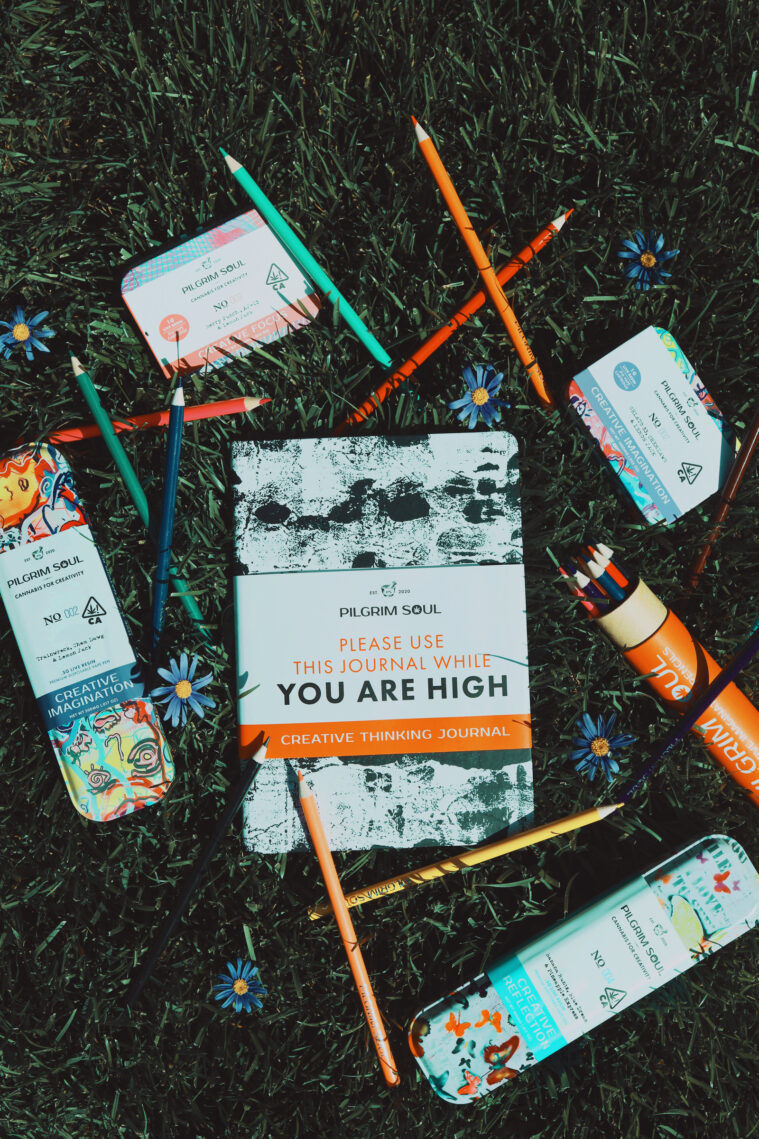 "We borrowed from some of the top creativity and innovation books," he added, "so many of the exercises are based on classic techniques like observation, imagination, abstract pattern recognition and analogies. We put this out as something to potentially give away or, at the very least, as a loss leader, and it became a global hit."
Ostensibly offering legitimate appeal to both fans of Cannabis and to those who abstain, Pilgrim Soul's journals are complemented by a quartet of proprietary live resin blends created in conjunction with Long Beach's Abstrax Labs. Now available throughout California, all four formulas came as the result of a complex strain survey Gold and the Abstrax team conducted in search of the ideal blends for unlocking creative mindsets.
Relying on user survey data from Leafly and like-minded sources, Gold and Abstrax Labs were able to identify roughly 100 unique, readily available strains associated with both creativity and desirable tertiary traits such as relaxation, uplift and focus.
"From there," he said, "we bought flower and Abstrax Labs made 3D models of the cannabinoid and terpene profiles for those 100 strains. Then we mapped that back onto various states of mind and built a matrix of strains that we could blend together to spark nuanced types of creative thinking."
The results are four formulas, each geared to stimulate a different subsect of creative thought. While Focus features a fusion of Durban Poison, XJ-13 and Lemon Jack, Imagination relies on a combination of Gelato, Chemdawg and Lemon Cake. Rounding out the offerings are blends targeting Awareness and Reflection, with a fifth option – Lucid Dreaming – slated to drop shortly as well.
There is also the matter of Pilgrim Soul's unique approach to packaging. Available in limited editions, you'll find the brand's vape pens and standalone cartridges sold in collectible tins which highlight the work of various up-and-coming artists. The first round of tins, for example, features work from female street artists. Intended to be sturdy and stylish enough to serve as souvenir stash boxes after fulfilling their primary purpose, Gold notes that there's even a hidden message in the packaging for intrepid users to uncover.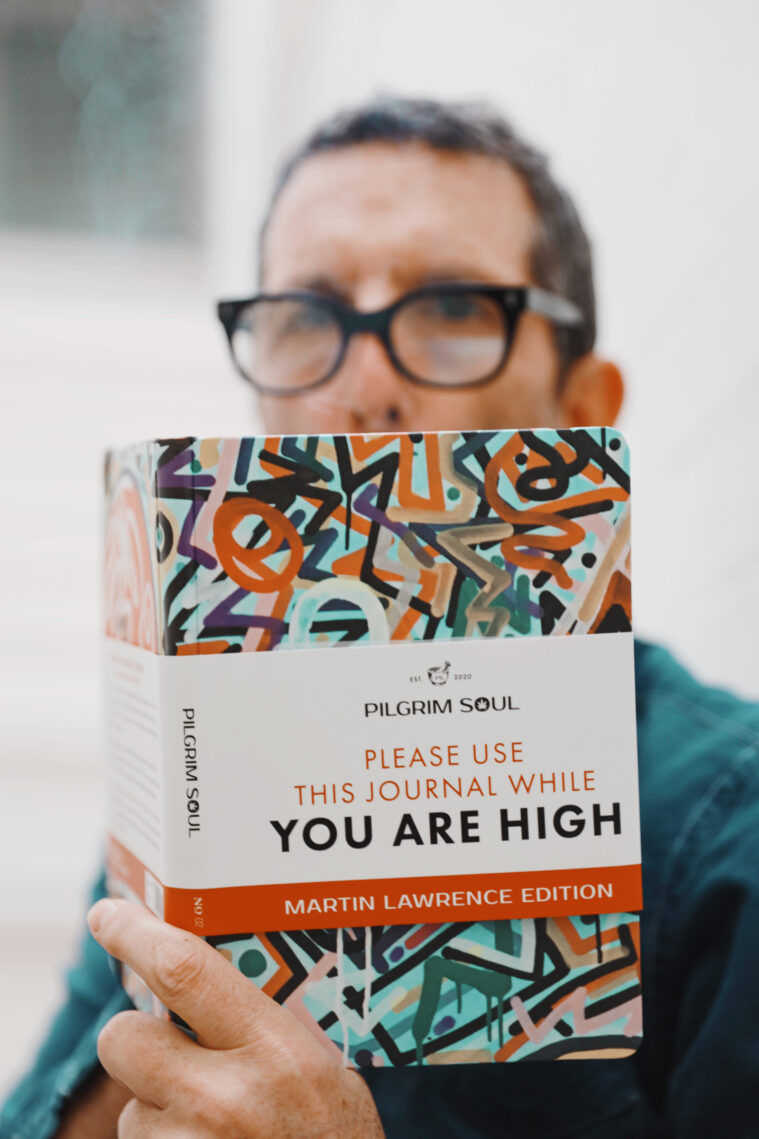 Ultimately, it all ties into his desire to spark peoples' creativity in every way possible.
"This brand is about reawakening the Pilgrim Soul within everyone," Gold explained. "You could almost say we're a creative performance company and Cannabis is one of the products we specialize in. Great cannabis lights up the frontal lobe. It gets neurons firing in a more uninhibited way, which makes it amazing for idea production. That doesn't mean all your ideas will be good, of course, but it does mean that you'll very likely have a ton more of them."
In a sense, that's the Pilgrim Soul mission in a nutshell: encouraging creativity not for its possible payoff, but for the benefits of the experience itself.
To that end, Gold noted that a series of adult coloring books is also in the works. Most recently, Pilgrim Soul released a new edition of its flagship journal, this time reimagined with contributions from famed comedian Martin Lawrence. Additional non-Cannabis items – including silver holographic 'scratch' notes and a set of elegant pick-up sticks – round out the company's current THC-free options geared at getting your creative juices flowing.
Reflecting on the road that led him to Pilgrim Soul, Gold underscored his desire to share with others what Cannabis has long provided in his own life.
"Throughout my career, I've used Cannabis to enhance my creativity," he said. "It helps me to empathize with the people I'm trying to reach, to make nonlinear connections, and to put previously existing ideas together in new ways. I use it for divergent thinking and brainstorming and, more than anything, I consider it a second opinion from myself. I've gotten so many benefits from it that now what I want is to help more people experience that too."