If you're going to attend the SF Cannabis Drinks Expo, it helps to arrive thirsty. Taking place at the South San Francisco Conference Center this past July, the day-long affair featured both a packed vendor floor and an adjoining series of lectures and topics on every facet of the growing drinkable Cannabis trade.
Attracting plenty of industry insiders and fresh faces alike, the conference floor of the SF Cannabis Drinks Expo featured tables for everything from testing labs to infusion solutions to packaging firms offering cans with textured prints, eye-popping colors and more. One of the most popular stops was Tough Mama's Yolo Shotz, which pack 100mg of THC into a liquid shot with rapid onset of five to 15 minutes.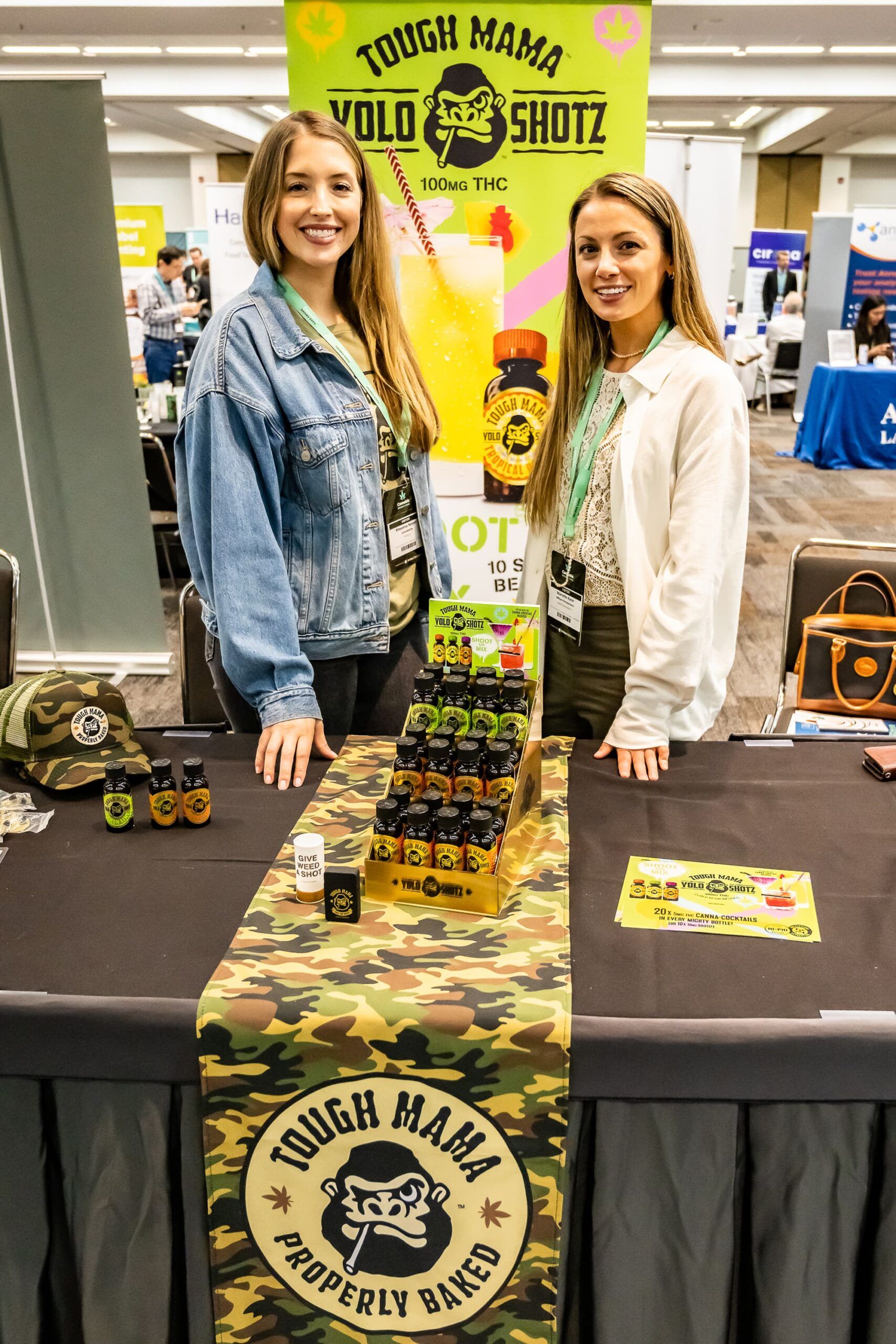 Attracting patrons with their delightful logo of a gorilla smoking a blunt, many Expo visitors could be spotted sporting the free hats and enamel pins being offered at the Tough Mama booth. There was an added premium on such items as the expo was a non-medicated event, meaning no THC-rich samples were provided. Fortunately, as was the case for Milonga Yerba Mate, brewing tea with 25mg of CBD per serving to offer on-site was not against the rules.
Indeed, the vibe of the event was one in which many people seemed to be riding high on strong doses of pure CBD. One place to acquire such a boost was at the booth for Cry Baby Wine – a family-owned operation out of Fresno since 1952 that is now making CBD wines in its third generation of vinting. Cry Baby's de-alcoholized CBD wines include a Cabernet, a Sangria, a Rose and a Chardonnay blend.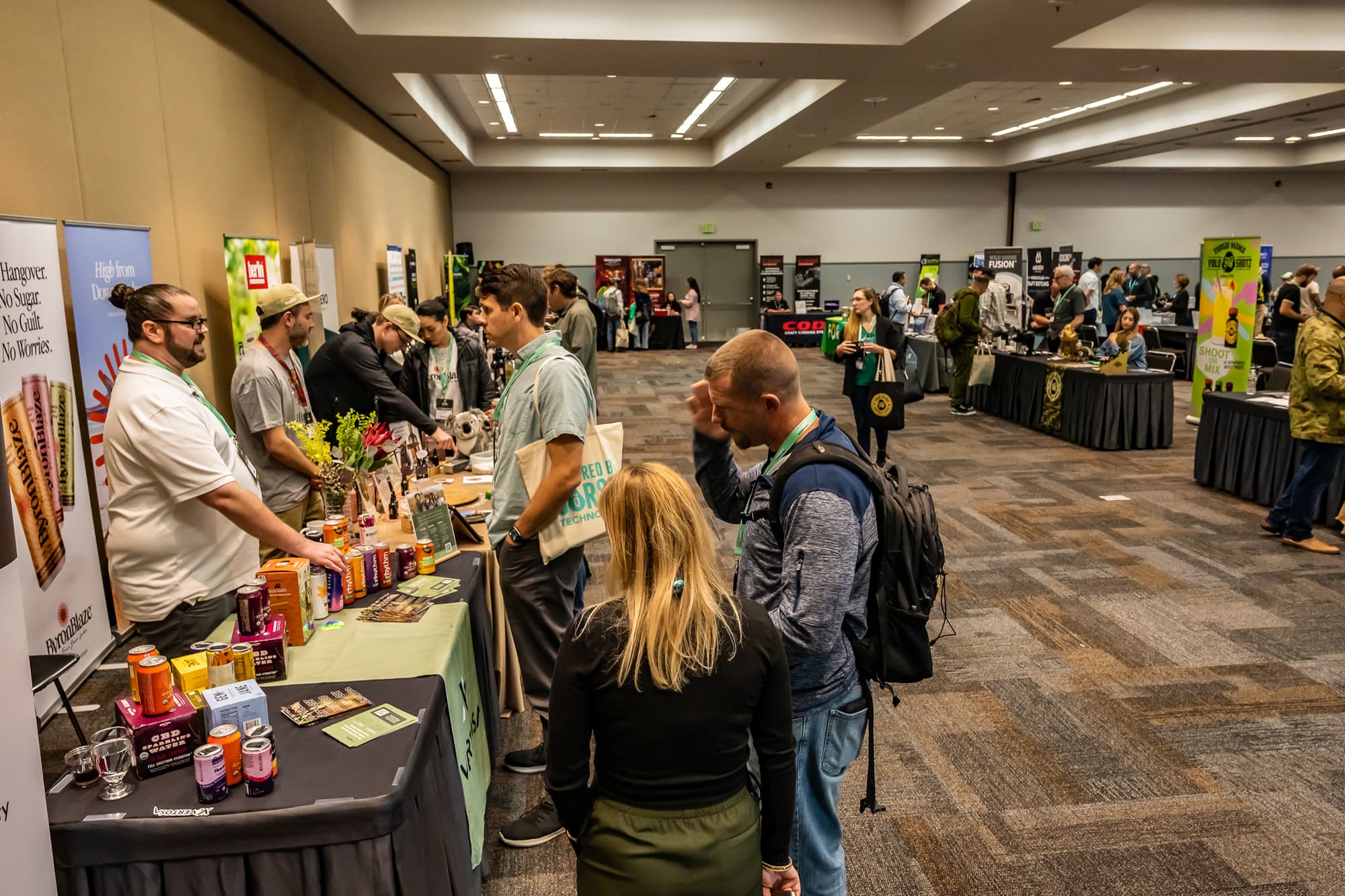 Joey Guerriero, Chief Product Officer, also shared that his brand's label features a photo of his father as a child. According to Guerriero, at Cry Baby, "The only thing we don't make is the hemp." New vintages from the company feature the minor cannabinoid CBG in addition to CBD.
Other vendors participating at the SF Cannabis Drinks Expo included companies unrelated to the Cannabis industry, but interested in possibly playing a role.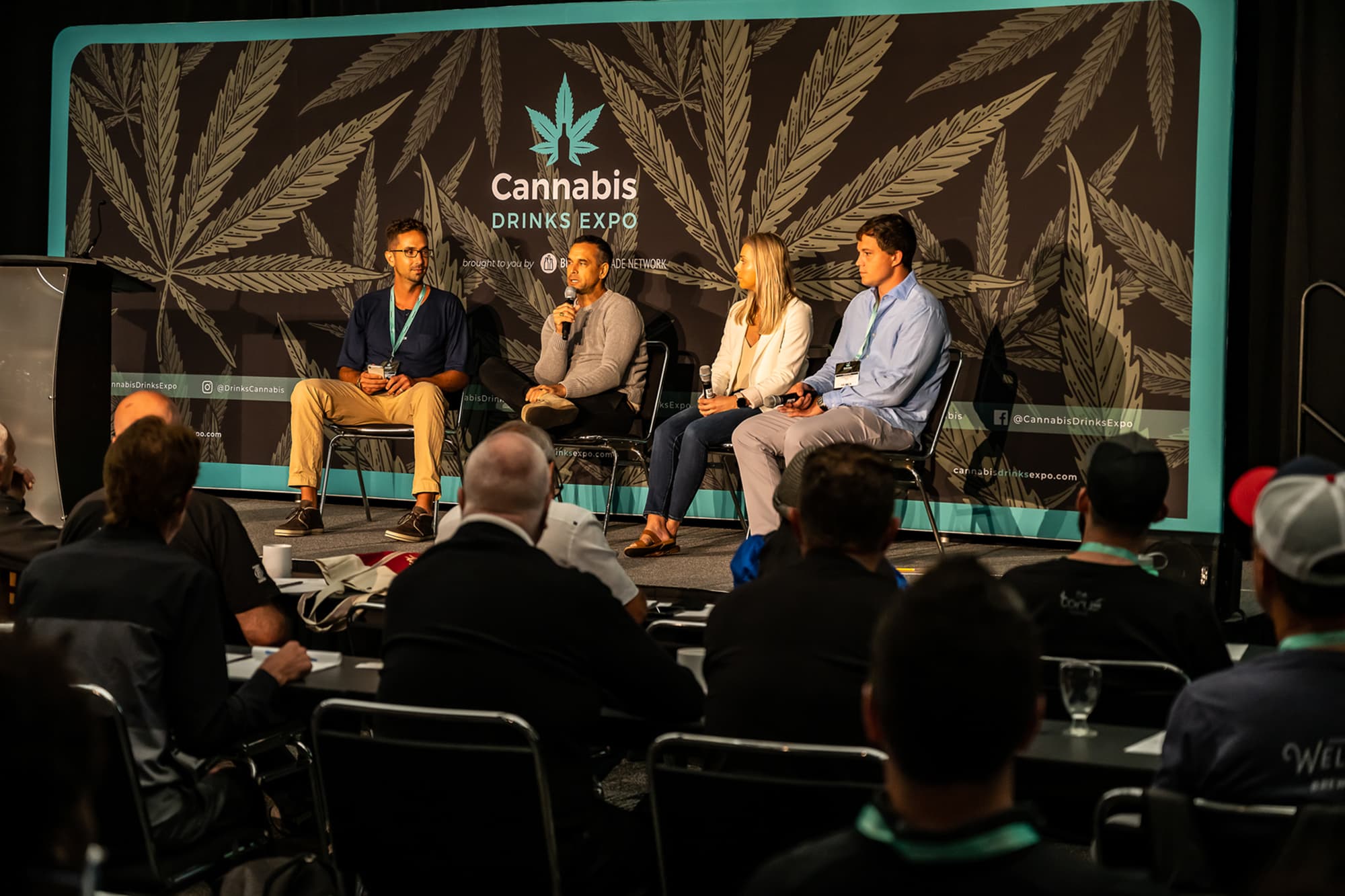 For Priyanka Chand, Applications Engineer for Vacuum Barrier Corporation, getting a booth at the expo was about explaining what it is that their company does and how it might benefit Cannabis-minded beverage companies.
"At Vacuum Barrier," Chand said, "we specialize in liquid nitrogen dosing systems that are often used for pressurizing flat, non-carbonated beverages such as juices and teas, and for nitrogenating beverages such as nitro coffees and beers. As of now there are Cannabis spritzers and seltzers in the market, and we at Vacuum Barrier would like to help expand that selection to include teas, juices and other non-carbonated beverages."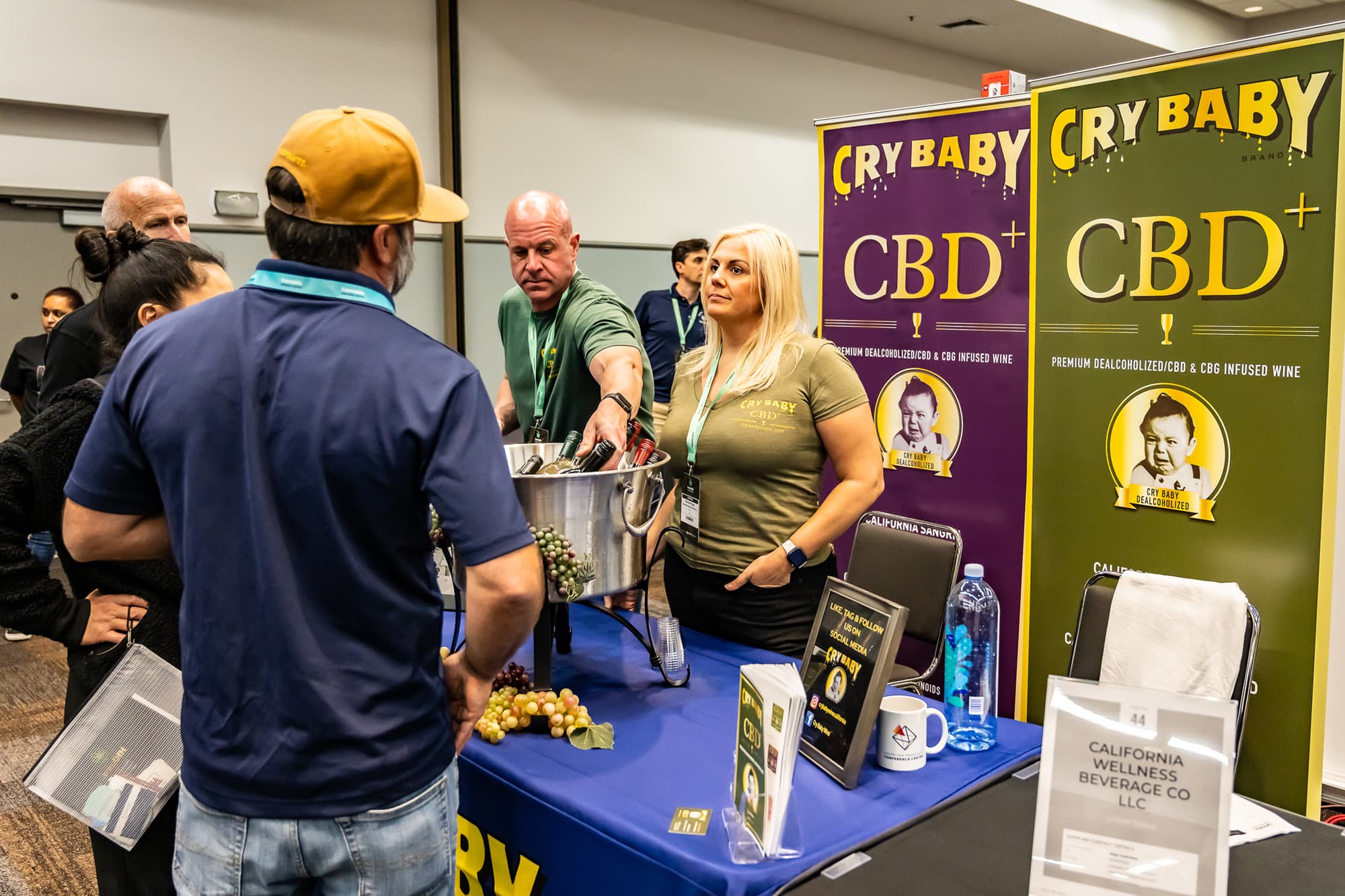 Asked to assess what her experience at the expo was like, Chand had positive things to say.
"I had quality interactions with many attendees and fellow exhibitors," she confirmed. "We are very excited and Vacuum Barrier also attended the Cannabis Drinks Expo in Chicago as well!"
Other companies were there to talk snazzy packaging – think metal cans with textured prints that speak to a graphic theme, like raised stripes on an image of a tiger – or just about any other facet of the business you could imagine. As a sign of where the industry stands, it was unquestionably a glass half-full moment. Bottoms up!