In the early '90s, Darby Andrews' life looked a lot different than it does now. The Cold War had just ended and the U.S. was bracing itself for the Gulf War. At the time, Andrews was stationed in Germany working as a heavy-wheel mechanic. Soon he found himself deployed in Saudi Arabia, and that's when his life changed forever.
"I developed a massive blood clot in my leg. At first, I thought it was just dehydration, but within a few weeks, the clot had moved up to my groin, and that's when I knew it was serious," said Andrews.
The threat of impending death if the clot were to move to his brain changed how he saw the world.
"Being in Desert Storm taught me how little people really need to live. It also taught me how little life can be worth. So, I figured I should probably start trying to live a life I loved," said Andrews.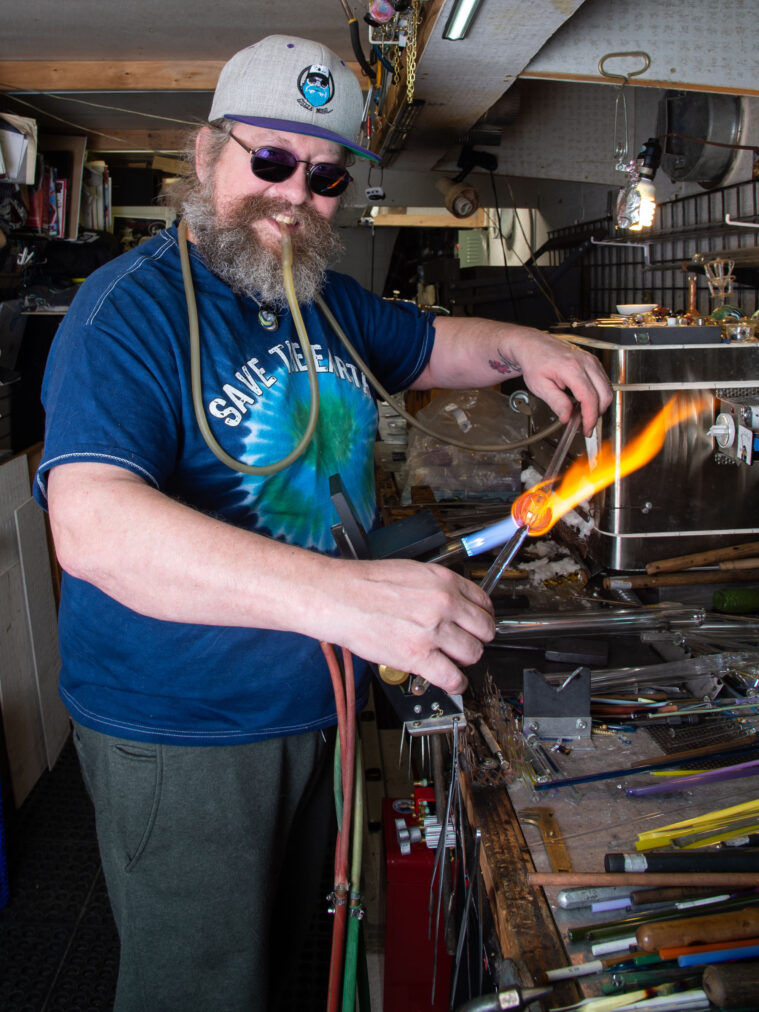 Officially a disabled vet, Andrews returned home to Girdwood, intent on discovering his passion. He tried everything from working in a restaurant to leatherworking and bookbinding, but nothing captured his imagination quite like glass. So, armed with only his curiosity, Andrew apprenticed with master glassblower Jamie Meeks.
His first iterations of glassblowing were making beads and pendants for hemp bracelets that he would sell at the Girdwood Forest Fair. They sold well and cemented his love for the medium. But with Cannabis becoming an increasingly important part of Andrews' self-care routine, he found himself transitioning into making pipes and bongs.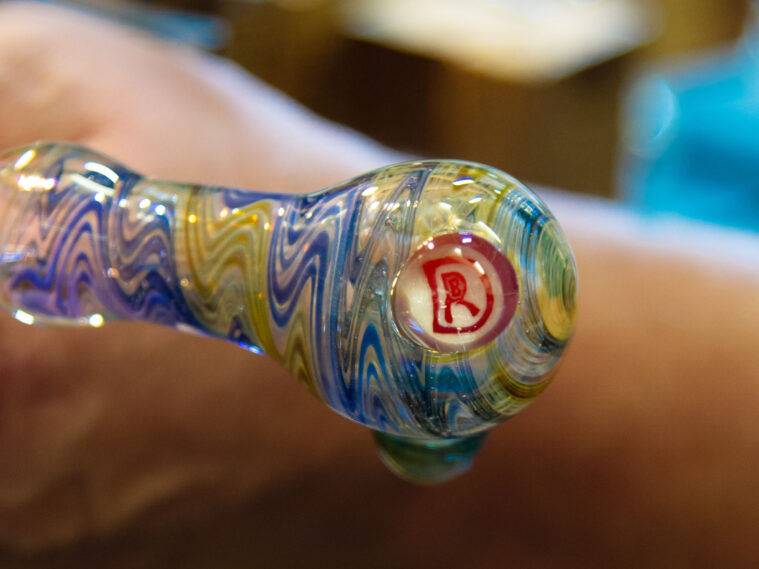 "I used Cannabis to ease myself and other vets off of the massive amounts of oxycodone the VA was providing. It worked for a while, but you get to a point where you can't smoke enough to keep up with the amount of pain you're in. There's really only so much smoke a human can inhale," said Andrews.
Looking to find a solution, Andrews began creating homemade edibles, tinctures and creams. As word of Andrews' miracle products spread, he found himself transitioning again – this time, the focus would be on easing others' pain.
"I shifted what I was doing with glass, too. People wanted ways to memorialize and keep their loved ones with them after they passed. So, I started making cremation pendants. Sometimes it's hard working with ashes because you can still feel the person's soul. But I focus on creating something lasting, something beautiful in honor of the deceased," said Andrews.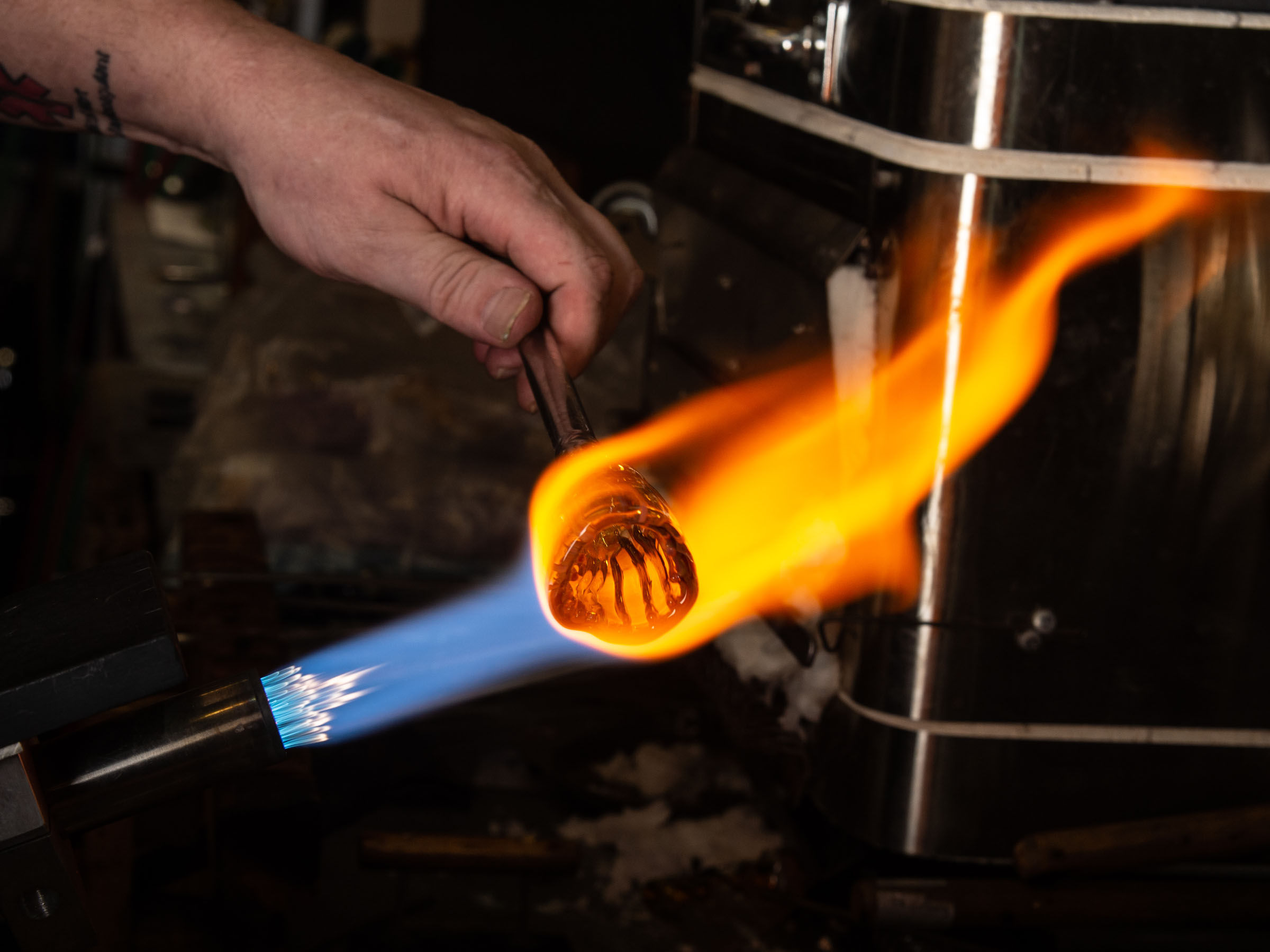 Though Andrews' glassblowing focus has changed over the years, one thing has remained constant – his love of caring for others.
"I focus on intention and energy transfer in everything I make. That love and intention is what makes my work uniquely mine, and that's something I'm proud of," said Andrews.