Washington is a heady hotbed for talented blowers and top-shelf glass – check out some of our favorites in this roundup!
Hondo Glass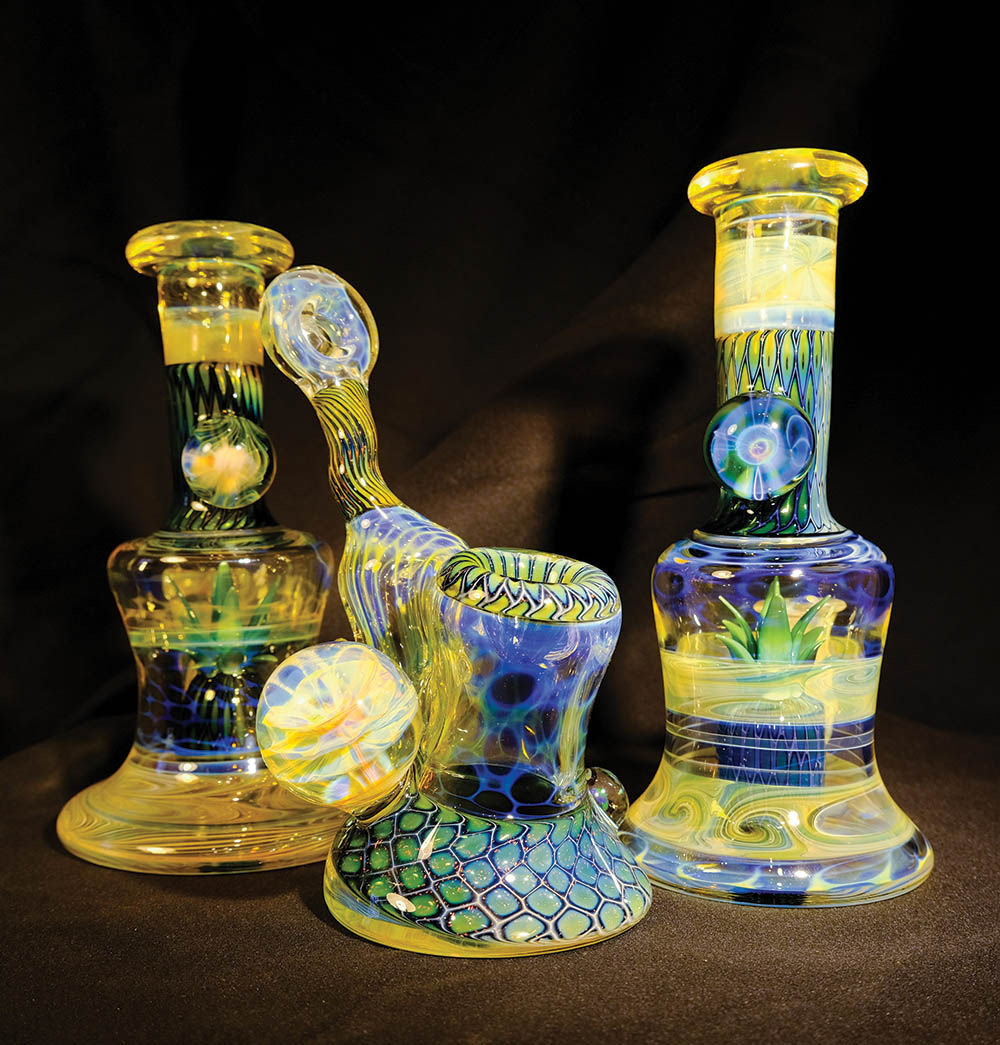 Hondo Pinzon started blowing glass in New Mexico in 2007 before moving to Washington in 2009 to go all in on his art and focus on creative fuming – a technique using vaporization to release fumes that travel up the flame and bind to the surface of the glass. Hondo now works out of his home studio on Vashon Island and is known for his signature "Pineapple Pattern" fume work with incredibly intricate designs that dazzle under natural light. He says he is "inspired by the natural world and draws ideas from the desert landscape and the lush forests of the Pacific Northwest." Using silver and gold to produce vibrant yet organic colors and Fibonacci-inspired patterns, we love Hondo for taking the tropics to the PNW and making pineapples heady again!
@hondoglass I hondoglass.bigcartel.com
Photos by Haley Hills-Pinzon I @haleyhillsphotography
Weil x Hondo Collab photo by Jamie Zill | @jlzill
Lintz Glass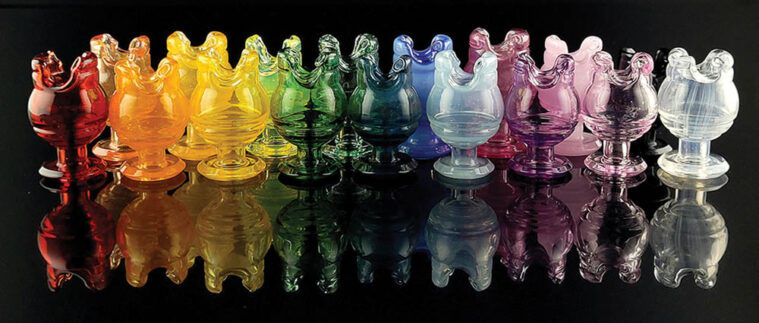 Born and raised in Washington, Keegan Lintz started working with glass at the Boro School in 2014, learning from local legends Erin Bourguignon and Nate Dizzle. He did mainly sculptural pipe work until he took a lathe class from Ben Belgrad in 2017, and has been addicted to lathework ever since. His style has been described as, "Like a mad scientist…accurate, precise, well-planned out, complex and scientific" – and he's known for his Acorn and Capsule Caps that crush terps! Lintz tells us, "Some huge inspirations for my work are definitely my teachers, my local Seattle peeps I grew up with at the Boro School, and my shop mates at Pipe Place Market." Don't miss his hand-blown insulated mug in this month's Coffee & Cannabis pairing.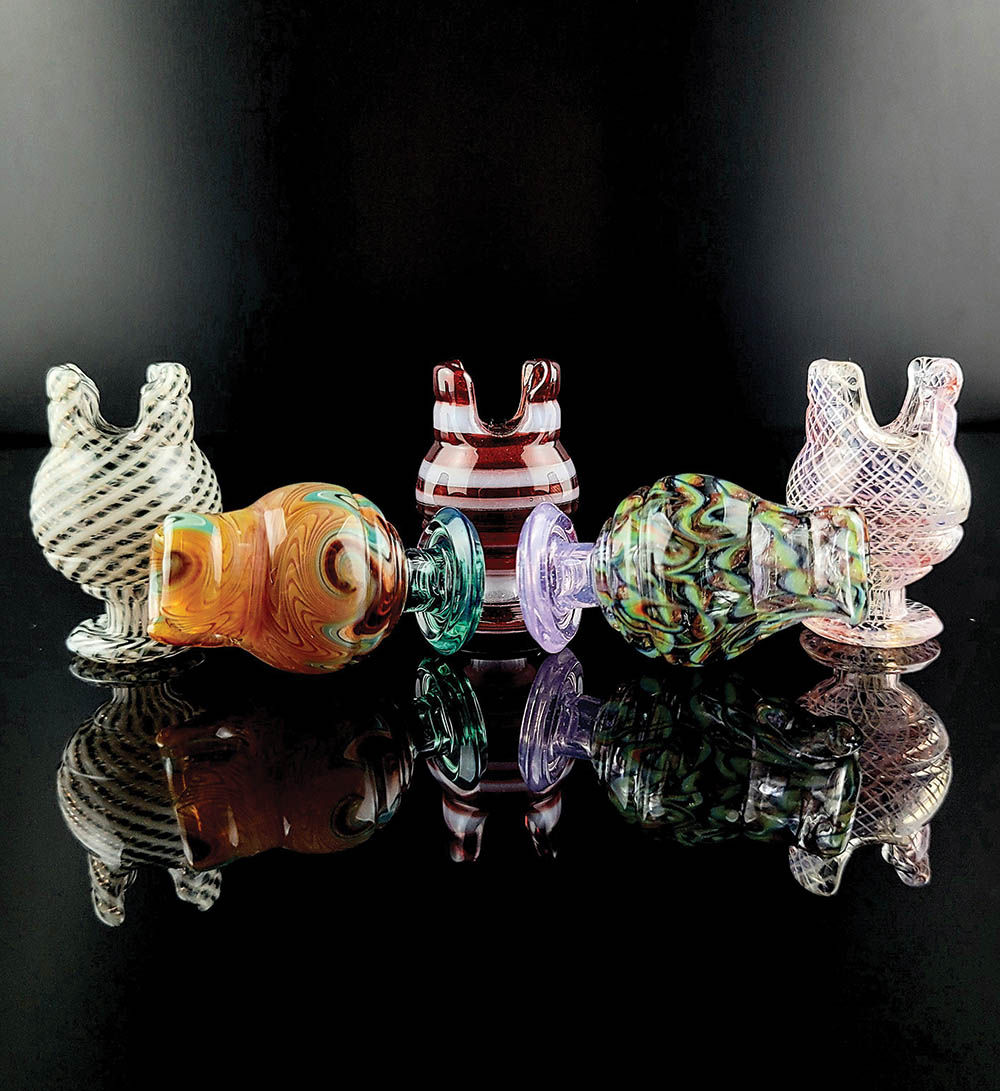 @lintz.glass
Photos by @lintz.glass
Lil Dabble's Bangers & Glass X Innerg Glass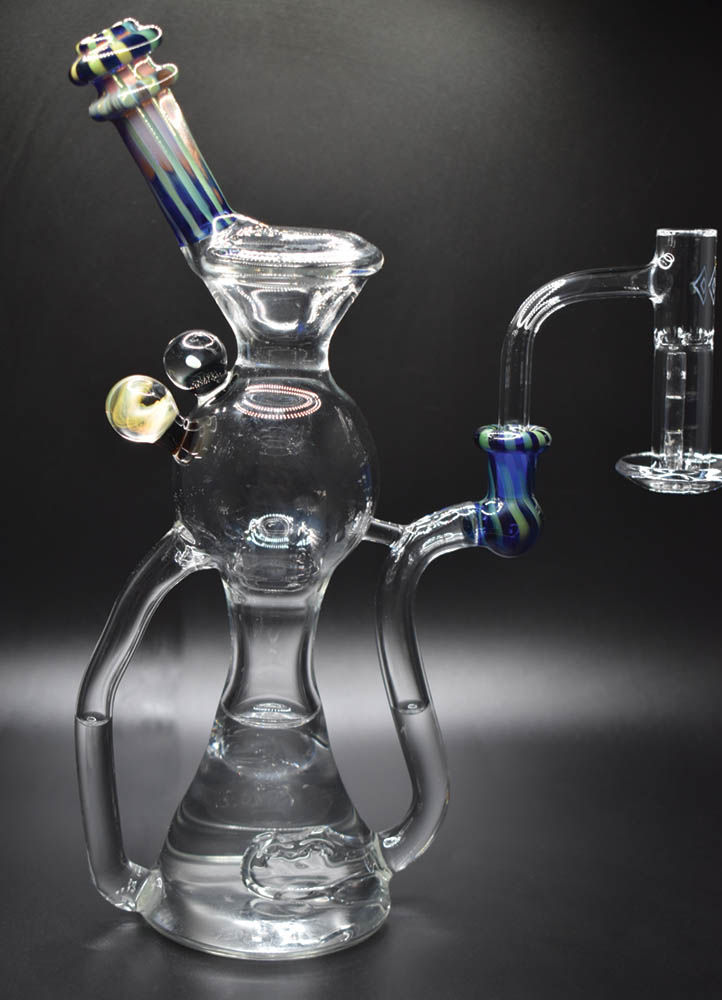 Husband and wife duo Mike and Becky started Lil Dabble's Bangers & Glass out of Seattle in January of 2023 with a mission to bring modern dab technology to the masses. They said they were tired of seeing overpriced, low-quality import quartz, so they set out to do something different. Using their platform to promote American glass artists who are making high-functioning pieces that aren't going to break the bank, they currently have a lineup of six unique quartz designs and a ton of flawlessly functioning accessories – from pillars and terp pearls to caps and marbles. Lil Dabble's latest drop also included this epic dumper with encased opal from InnerG Glass, another Washington local known for his fume work and function.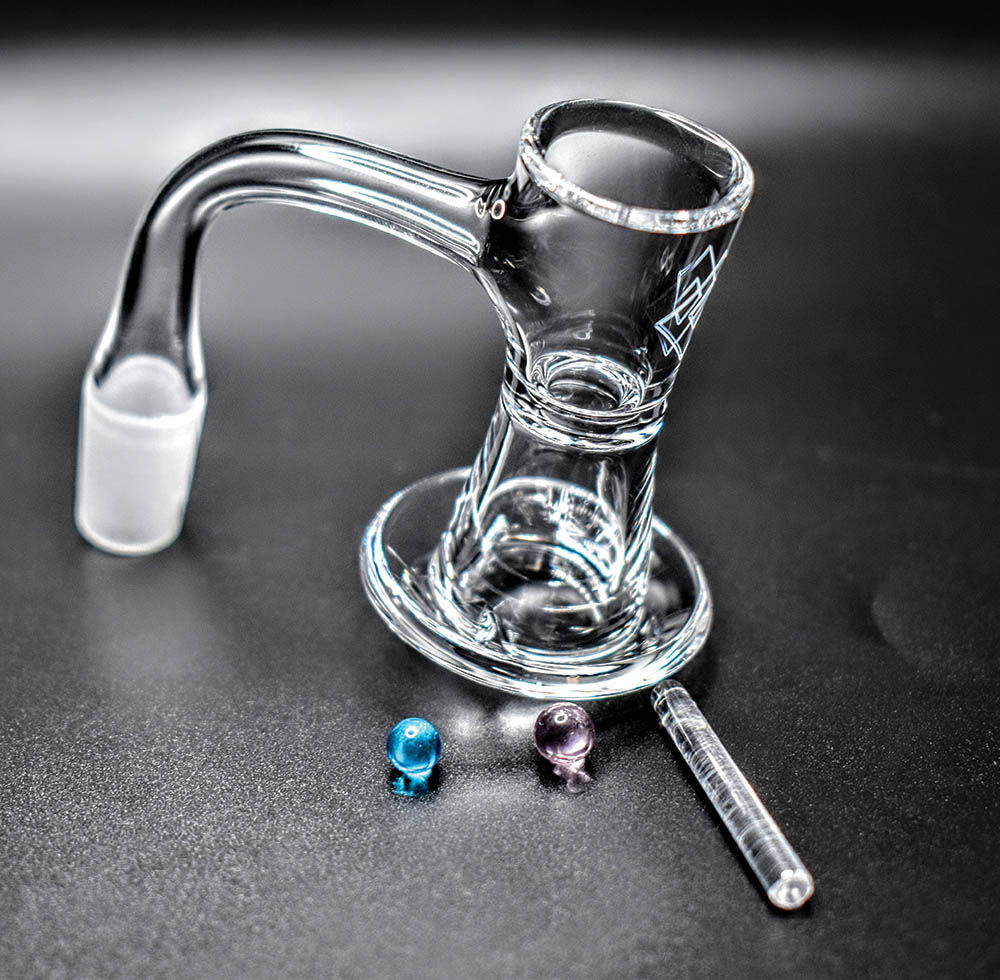 @lildabbledoya I lildabbles.com I @innerg_glass
Photos by Lil Dabble's Bangers
Valentine Glass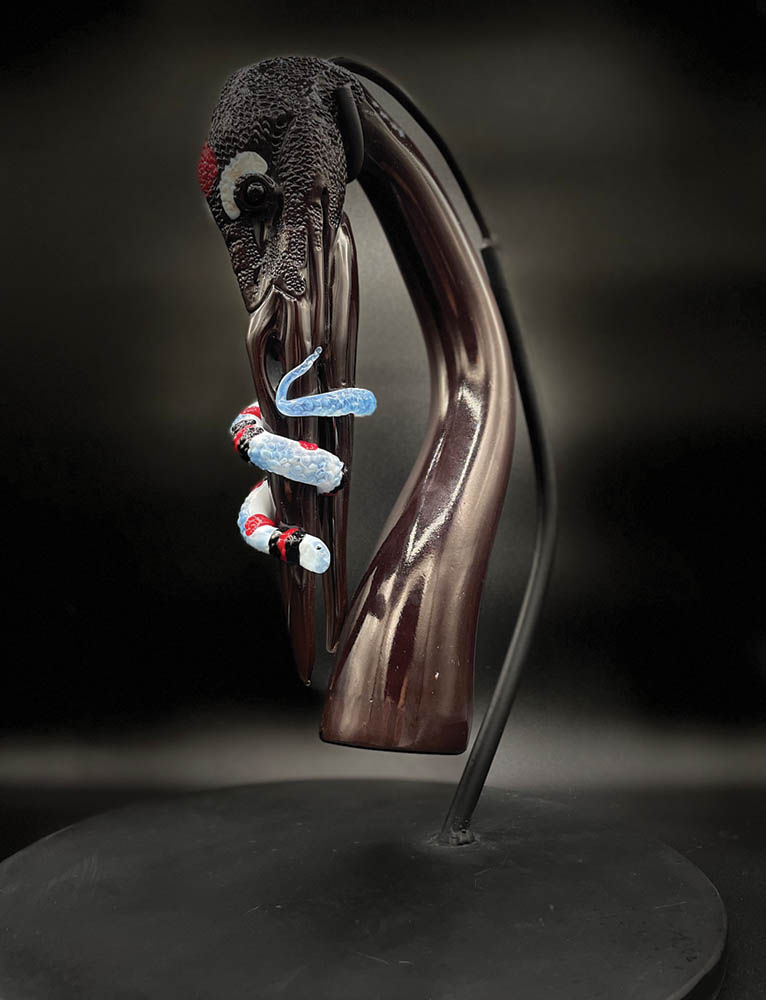 Growing up in the Tacoma/Seattle region, Edgar Valentine said he was, "Bound to cross paths with glass art at some point." Thanks to the Hilltop Artists program, he started working with hot glass at the young age of 12 – and what started as an afterschool activity soon transformed into an absolute obsession with 16 years of furnace glass now under his belt. Valentine has spent the past three years bridging the gap between his soft glass and borosilicate skills, studying pipe making and slinging out some incredibly unique, hyper-detailed flameworked sculptures. If you need a good binge, you can also watch him on season one and the holiday special of the Netflix series "Blown Away!"
@valentine.glass I yourvalentineglass.com
Photos by Valentine Glass
Weil Glass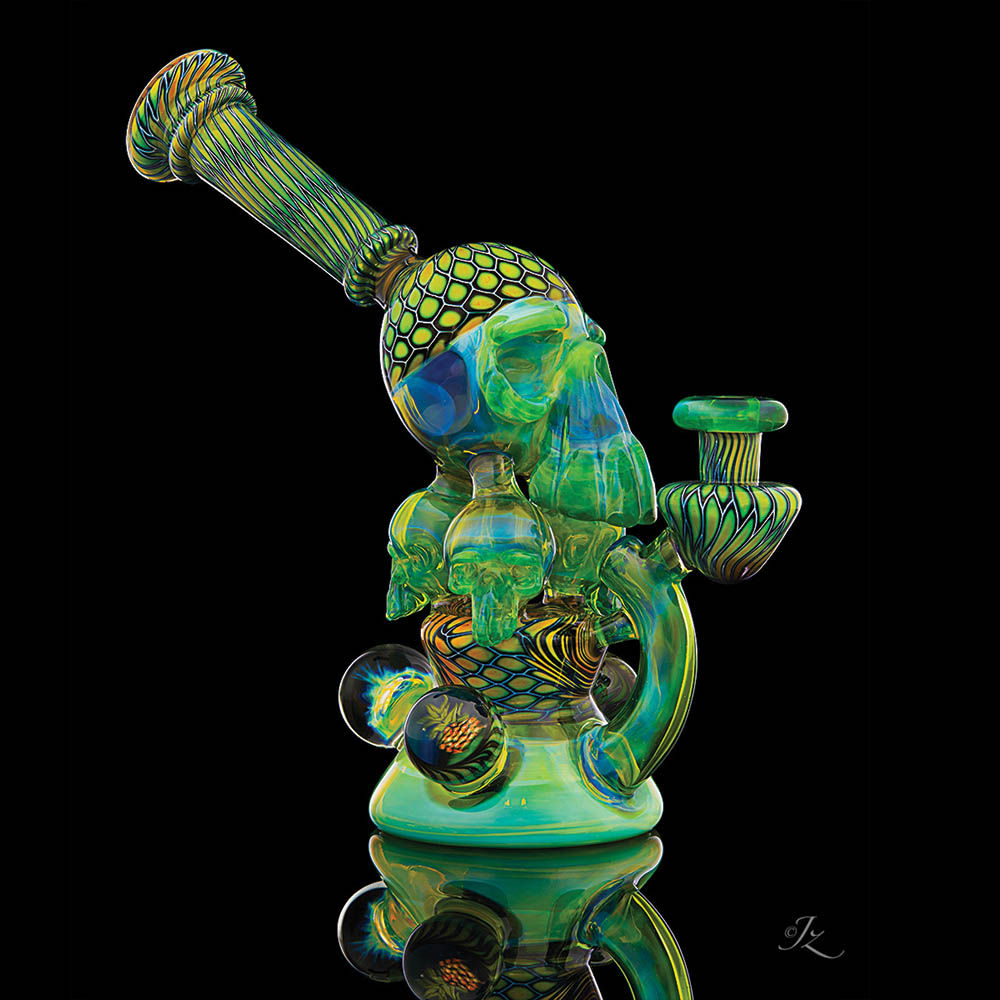 Jacob Weil was born in Spokane and started blowing glass in 2015 after watching a YouTube video on how to make a bong with a friend. "We took a bunch of Pyrex beakers and mixing rods from our high school lab to try making our own, which just sort of spiraled into me finding whatever glass I could and melting it." Now, Weil Glass (pronounced why-ill) is known for his super sick quad skull bubblers and highly detailed crystal catacombs. With stunning blue and green hues, these collab pieces with fellow Washington artists Walmot Glass and Hondo Glass show out for the PNW and will absolutely shred your face off.
@weilglass I @walmotglass I @hondoglass
Photos by Jamie Zill | @jlzill