Swan Glass is spinning some serious heat out of Seattle! Born and raised in the Emerald City, Aaron Swanson started blowing glass at Sammamish High School and was always interested in crafting and glass as an art, long before he started making pipes. Now when he's not holed up making headies at Pipe Place Market, he works part-time at the Seattle Glassblowing Studio and teaches lampworking classes at Pratt Fine Arts Center.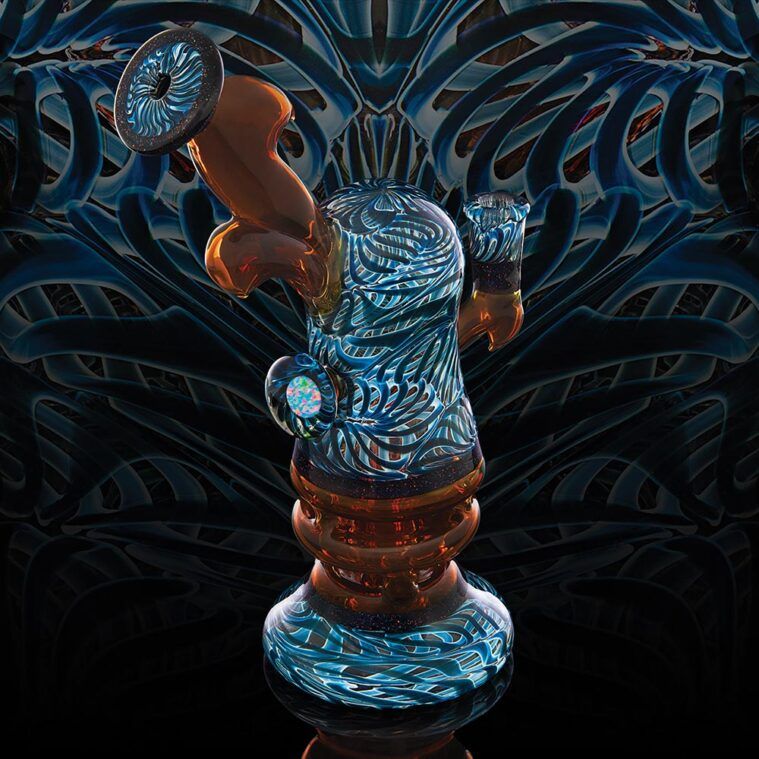 Swan says his style is all about, "Capturing the best colors of the glass and utilizing flowing, curving shapes influenced by ornamental filigree scrollwork." You can see this highly detailed technique showing out on his collab with Walmot Glass, another Seattle-based artist known for his bloopers and recyclers. The filigree scrollwork is done using glass with silver-reducing properties, which change the color of the surface once blown. Then, Swan sketches out the design by hand, carefully carving away with a diamond-tipped Dremel to reveal contrasting colors.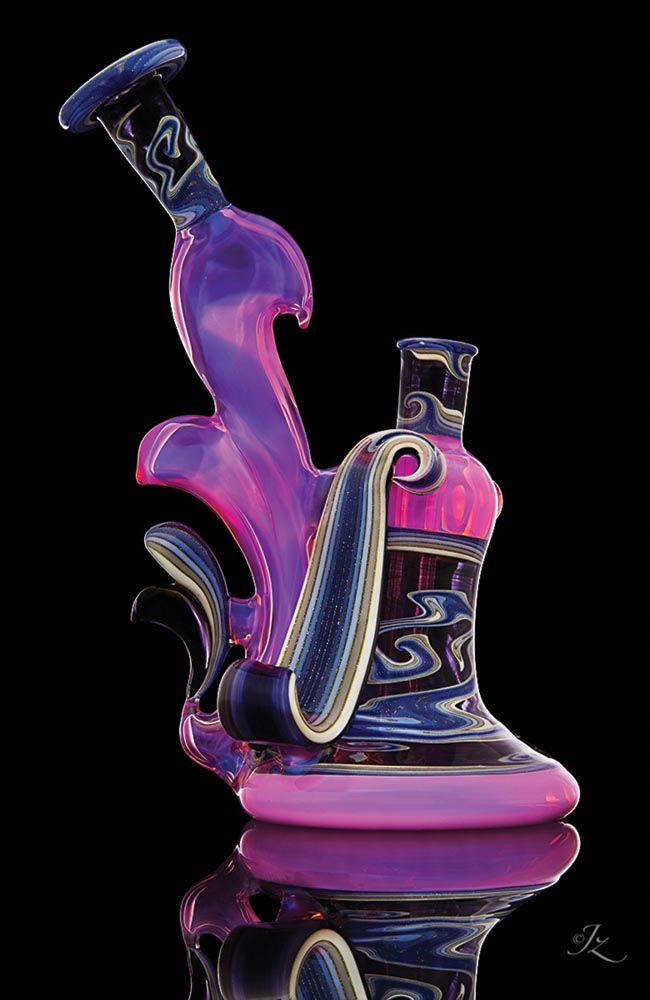 With a few styles up his sleeve, Swan calls the design on this orange and blue Hydrant Blooper his "lace pattern." This complex method layers colors together, pulling them into a twisted latticino cane that is used to build up the wall of the piece. With rich color palettes inspired by the Pacific Northwest, intricate designs unique to each piece and function that absolutely shreds, you don't want to sleep on Swan Glass! You can see more of his work or reach out about customs at @swanglass. We also gotta show love to Jamie Zill, a badass female photographer who took these shots and is also based in Seatown.