Spokane has an exciting new addition for the collectors of fine functional glass, one-off clothing and sneakers, CBD offerings of all types and a full line of Kung Fu Vape products. Here we find Max Barnes, an avid glass collector, and John Barnes, founder of Kung Fu Vapes, collaborating to bring Spokane a unique shopping experience for the Cannabis conscious consumer.
The Smoke House has been on the Spokane glass scene for six years. Founded January 28, 2014 in a small, commercially licensed property on Trent and Evergreen, Max began helping local glass artists bring their work to the glass lovers. They moved in 2015 to a shared space with The Member's Lounge, a medical Cannabis dispensary and consumption lounge across from Maryjane's Taphouse – a hub for the medical Cannabis community. In mid-2016 The Smoke House moved to a new location next to Joe's 420 Rx, lasting until medical was shut down, but now re-opening at its current location on Main Street.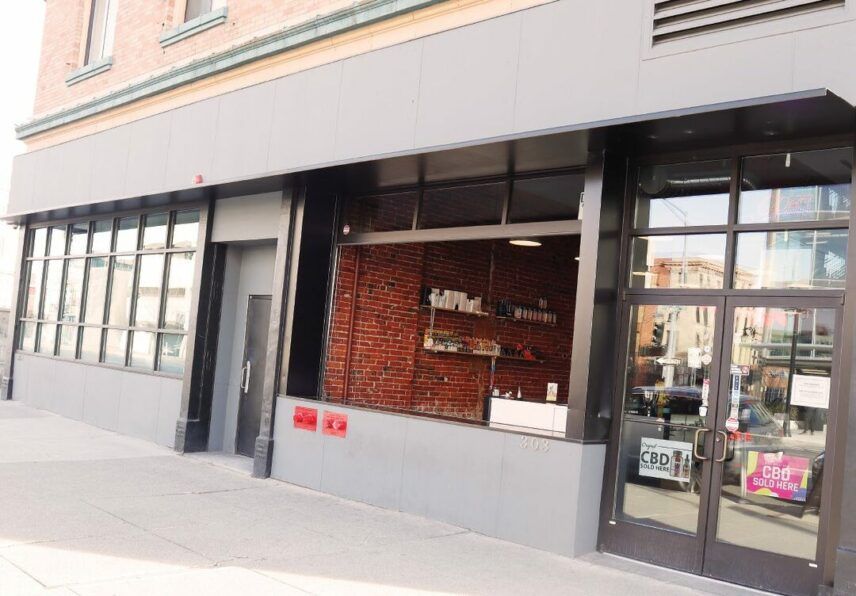 The vast bricked space is very unique, complete with an open format that will be abuzz with activity this spring and summer. Max has appropriated a liquor license as well and plans to feature craft beers from the PNW in the store – a first for the area and certainly a destination stop for the seekers of hard-to-find craft beers.
Now to the glass. Spokane has more than its share of fine glass artists for a small town, and Max represents them in an awesome manner. Having been a fixture in the Spokane glass community for years, Max has done more than his fair share to bring attention to these artists. Pieces from Domer, Montage Glass (Brando, Badger, Rose, and McDoogle), Jacob Weil, Mike Cummings, and Jacob Jarvis, just to name a few. You'll find multiple rigs to choose from, a glass lover's paradise to keep it short. If you are looking for a unique pendant or a carb cap, look no further. There is a whole shelf of very desirable pieces.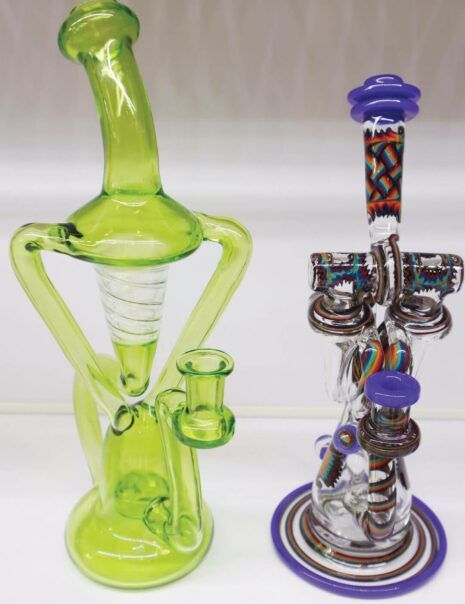 Looking for accessories? Hit the front of the store and the back shelves. Very desirable temp devices for getting the perfect dab, torches, and more can all be found here, as well as a full line of the Kung Fu Vape products. The Pocket Rig 4.0 is the pinnacle for vape cartridge consumption, featuring a ceramic heating core for the cartridge body, four temp settings as low as 2.7V for those tasty hash cartridges, and an OLED display to deliver the best possible vaping experience.
Lastly, Max is bringing Spokane clothing from Complexcon and Gelerah Mizrahi, as well as some very unique sneakers – so keep your eyes peeled for nothing but one-of-a-kind offerings. One might say Spokane has been asking for a unique space featuring beautiful collectible local glass, one-off clothing and a new gathering spot for the community to embrace and support…
And The Smoke House answered.