When I first began my career in cannabis at High Times in 1994, there was no such thing as medical marijuana or a "legal state," and no cannabis "industry"—only a black market and an underground marijuana movement. Back then, if you smoked pot you were a criminal, and if you grew, sold, or even advocated for it, you were an activist and an outlaw. The only place in the Western world to buy and smoke weed "legally" was in Amsterdam. During my two decades at the magazine, I got to travel to Amsterdam nearly every November for the Cannabis Cup, where I was fortunate enough to meet, learn about, and even hang out with many of the great pot pioneers and counterculture heroes. I didn't realize at the time I was living through cannabis history in the making. So it's ironically fitting that now, four years after leaving High Times, I find myself back in Amsterdam, in November, photographing & cataloging classic issues of my old mag and memorabilia of those pioneers for a new cannabis museum that I'm helping to build.
Talk about coming full circle!
Museums on the Mind
It all started last July when I began seeing these interesting little Facebook posts by ganjapreneur Jair Velleman, showing off various reefer-related antiques he'd been acquiring, and claiming that he planned to use this growing collection to start a cannabis museum.
"I've been a collector all my life," he admits, "and after selling my company I had a little bit of time and money on my hands, so I started finding and purchasing a lot of beautiful cannabis artifacts. Then I started looking at the different cannabis museums out there and thinking, I can do this better."
Marijuana museums had been suddenly popping onto my radar in a big way: I'd just visited Sensi Seeds' Hash, Marihuana and Hemp Museum in Barcelona a few months earlier, and there was a building buzz around the upcoming opening of Weedmaps' Museum of Weed in Los Angeles. At that time, I happened to be looking for a new professional project to tackle and was intrigued by the prospect of Jair's idea. I realized that if he planned to display his artifacts in a museum, he'd need someone to write about them—explaining their significance to visitors and putting them into historical context. I sent him a message, and he expressed interest in possibly hiring me as a freelance writer or consultant when the time came. I thanked him and went on about my week—that is, until a few days later, when he called back with an exciting and unexpected offer.
"I've been thinking about it, and actually I need help with more than just writing about the items," he confessed. "I can't build a museum all by myself—I need someone to help me with the whole project. And when I thought about it, I realized that you're actually the perfect person for that job."
A few weeks later, I was on a plane to Amsterdam for a five-day job interview, at the end of which I'd found a kindred spirit in Jair and been officially named the new executive director of the World of Cannabis museum project.
Building the Dream
In the two months that followed, I set to work researching museums, test driving software, and ordering equipment. Then at the end of October, I returned here to Amsterdam to begin the first phase of our epic endeavor: the lovingly laborious process of cataloging the nearly 500 rare and obscure posters, books, collectibles, and antiques in Jair's vault (a process that I'm still neck-deep in as I pen this article). Each and every item must be dated, classified, coded, tagged, measured, photographed, and input into our museum database.
Once the collection has been fully archived, we can begin phase two of the project: sorting through it all to decide which items we want to include in the final exhibits, how they will be grouped and presented, and how they'll all fit into the overall narrative of the museum we're building. Simultaneously, we'll be reaching out to prominent figures in cannabis culture to procure interviews with them and special artifacts from their private stashes to add to our collection.
As for the museum's location, we're still unsure where it may end up opening. Jair's original vision was for the museum to be mobile and pop-up in select cities across the US and Europe, but that could easily change if we find a perfect permanent home for it. Amsterdam is a logical choice, considering it's been a huge cannabis destination for decades and the fact that the collection is already here. Then again, being the capital of American counterculture, San Francisco is also a tempting choice—as is Los Angeles. Regardless of where the museum ends up, however, its mission will remain the same: to celebrate the history of modern cannabis culture by collecting and preserving some of its most significant artwork and artifacts and displaying them to the public in as engaging and educational way as possible.
Another Marijuana Museum?
Now you may be thinking: if there are already several cannabis museums out there, why start another one?
Well, because ours will be different than the existing museums in several ways. We have great admiration for the folks at Sensi Seeds and the museums that they've built in Amsterdam and Barcelona—they're beautifully designed and chock full of impressive artifacts. That said, they don't necessarily provide a cohesive storyline, and place a large emphasis on hemp's industrial uses and on the ancient global history of the plant.
Our vision, on the other hand, is to focus on modern cannabis culture, primarily in the Western world. From the early days of prohibition and reefer madness to its modern-day mainstream influence and everything in between. From the legendary growers and breeders who propagated all of the popular strains we smoke today, to the brave smugglers who helped distribute them across the globe. From the earliest activists who first fought for legalization, to the smoking celebrities who have come to embrace it. From the birth of the counterculture in the 1960s and the excesses of the 70s to the Drug War hysteria of the 80s, the advent of medical marijuana in the 90s, and the march toward mainstream acceptance in the new millennium… all of these eras will be explored in our museum.
And while I thought the Weedmaps museum in LA was very fun, informative, and well-designed, I found it sadly lacking in actual historical objects (which, by its very definition, a museum is supposed to contain)—opting instead for "Instagrammable experiences" predominantly consisting of splashy decor and manufactured recreations of artifacts.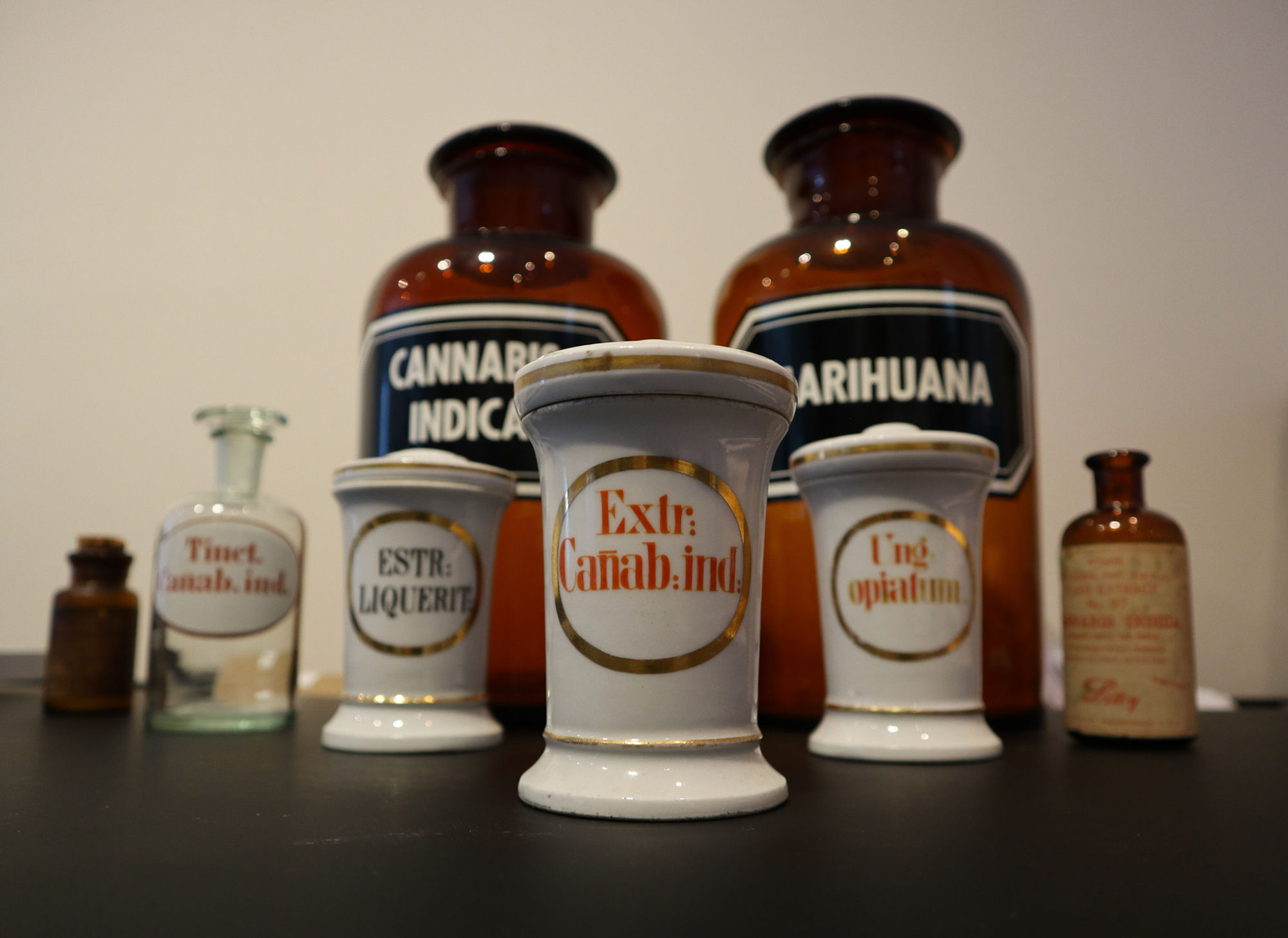 At World of Cannabis, on the other hand, every single item presented in our museum will be one hundred percent original and genuine—no recreations or reproductions. Sure, it'll still be inviting and entertaining, but with a far greater emphasis on authenticity. Our aim is to peel away any layers of myth and misinformation still surrounding cannabis culture and tell its definitive history, as illustrated by the actual items and first-hand accounts of the people who were involved.
Cannabis Anthropology
The driving concept behind World of Cannabis is about far more than just a physical museum, though—it's an all-encompassing educational endeavor that will eventually span all media. As we embark upon this unprecedented journey, we'll be documenting the entire process as we go—through video series, a podcast, and through a syndicated column by yours truly that highlights various objects in the collection, explaining their origins and significance within the greater context of cannabis history. Since anthropology is defined as the study of human history and culture, I've coined a new term to describe this pursuit that Jair and I are now engaged in: Cannthropology—the study of cannabis history and culture (as well as the name of this column and our podcast).
In today's new legalized landscape, when marijuana media is shifting its focus from OG's to CEO's, it's more important than ever for us to memorialize the counterculture icons and outlaws whose audacity and activism created the thriving cannabis community we've all grown to love. For aspiring "cannthropologists" such as Jair and myself, World of Cannabis is a true passion project—one that we hope will provide a valuable resource and lasting legacy of education and enjoyment for generations to come. By preserving and honoring our history, we become a part of it. We invite you to join us on this fascinating exploration into the origins and evolution of our culture.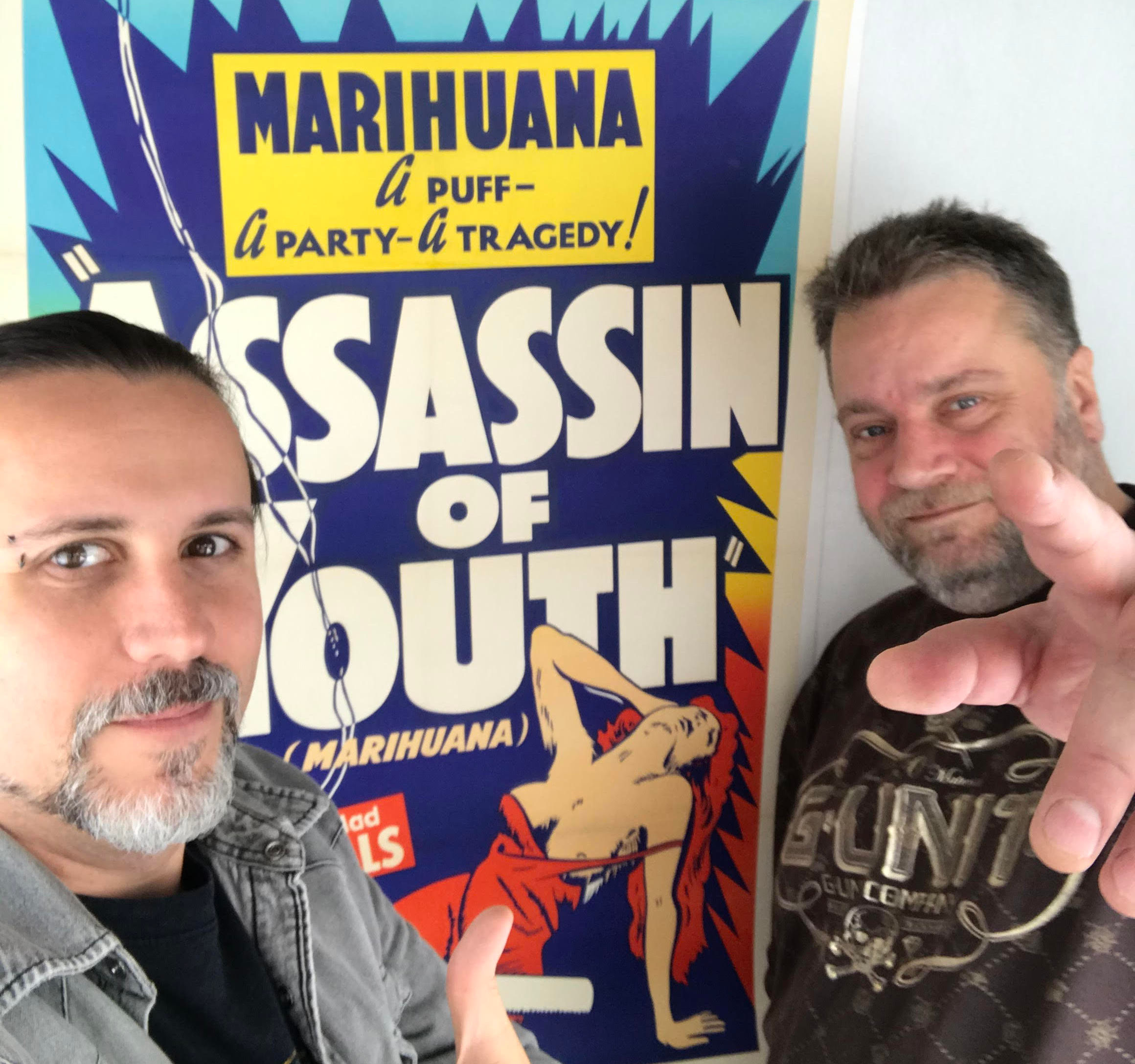 ---
For a deeper dive on this topic, listen to Episode #1 of our Cannthropology potcast here or wherever you get your podcasts.
(This content was previously published on worldofcannabis.museum/cannthropology and is reprinted with permission.).