This month, stoners around the world will be celebrating our high holiday – April 20th, or 4/20. But how exactly did 420 become the official number of Cannabis? Over the years, there have been several myths circulated: that it was some police code related to weed, or that it's the number of chemical compounds in the plant … but the truth is, the ultimate marijuana meme was actually started over 50 years ago by a group of teenagers in Marin County, California known as The Waldos.
Meet The Waldos
The story of 420 begins in 1970 at San Rafael High School with a group of five stoner buddies – Steve Capper, Dave Reddix, Jeffrey Noel, Larry Schwartz and Mark Gravitch – who, due to their penchant for hanging out at a particular wall, came to be known as "The Waldos."
"In the middle of campus, there's a wall in the lunch quadrant right against the main building," explains Waldo Dave. "We would meet there almost daily, hang out, do impressions of people walking by, and try to crack each other up."
Eventually, these "comedic desperados" grew bored hanging out at school and decided to start venturing out on weekly expeditions they called 'safaris.' They'd all pile into Waldo Steve's green '66 Impala (a.k.a. the Safari Mobile), crank up some Santana or Bob Dylan on the eight-track, fire up a few joints, and hit the road in search of adventure. When it came to a Waldo Safari, there were only two rules: They had to be going somewhere new and they had to be stoned. These escapades included jumping in the painter's nets beneath the Golden Gate Bridge, infiltrating Hamilton Air Force Base, and showing up unannounced at a holography lab in Silicon Valley. But it was one safari, in particular, involving a treasure map that first planted the seed for the term "420."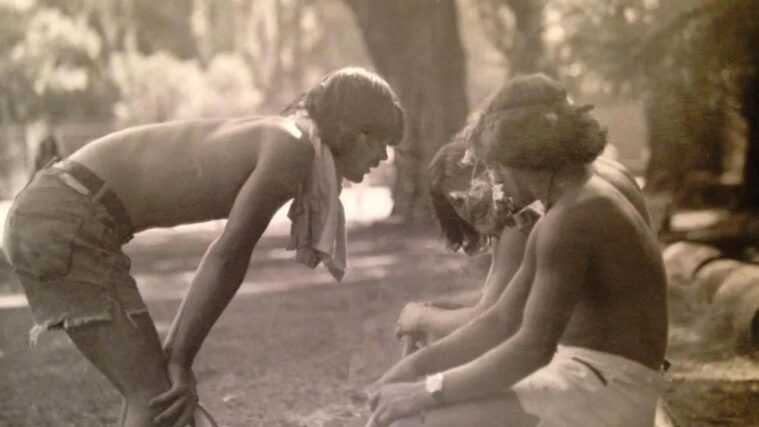 Stoner Safari
In the fall of 1971, a classmate named Bill McNulty approached them with an intriguing offer: He claimed that his brother-in-law, a Coast Guard Reservist stationed in Point Reyes, had planted a clandestine patch of weed somewhere on the Peninsula but had grown paranoid about getting busted. He abandoned it, but drew up a map so that someone else could harvest it – a map that McNulty was now giving them.
A treasure map leading to a secret weed garden? Naturally, this was an offer the Waldos couldn't refuse. They made a plan to embark on their expedition that very day after school. Classes ended at 3:00 p.m., but Waldo Jeff and Waldo Larry had football practice afterward, so they all met at the statue of French chemist Louis Pasteur near the school's entrance at 4:20 pm, got high, then headed out to hunt for the weed. They didn't find it, but they kept searching for weeks – each day reminding each other about their afterschool plans with a new code they'd developed:
"We'd see each other in the hallways during the day, and we'd smile and say, "Four twenty, Louis," Waldo Steve explains.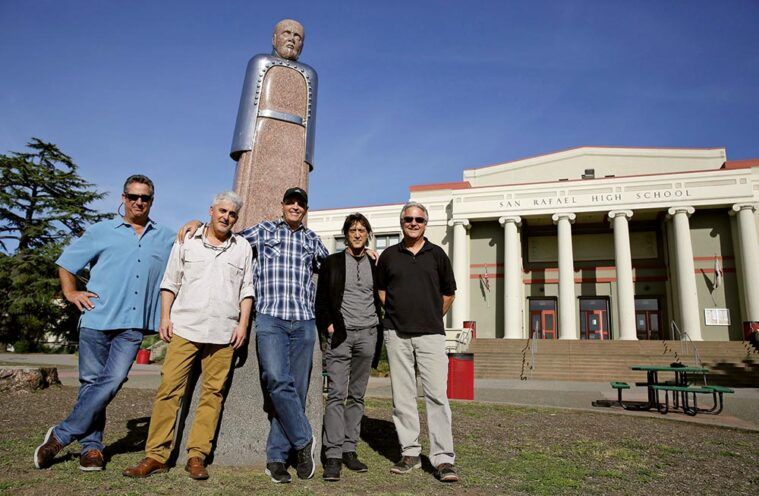 Covert Cannabis Code
After a few months, The Waldos abandoned their search, but not the new terminology; dropping the "Louis," they now had their own clandestine code for Cannabis: 420.
"We realized we had a secret code we could use to talk about weed in front of our parents, cops, teachers … whoever."
At a time when a single joint could get you a decade in prison, a secret code for weed was a useful thing indeed – especially considering that Waldo Jeff's dad was one of the highest-ranking narcotics agents in Northern California!
"His dad used to bring home samples from the busts he made and kept them in his trunk," says Waldo Dave. "Jeff would get his keys, get some of the weed, and we'd smoke it. One time, his dad caught us … but he never did figure out what 420 meant."
The Dead Connection
Unlike Jeff's dad, Waldo Mark's dad was a real estate broker – and as it turned out, one of his biggest clients was The Grateful Dead.
"The Grateful Dead had a big organization based in San Rafael," says Waldo Steve. "They needed office space, rehearsal space, places to store equipment … Mark's dad found them all those places."
Mark's dad wasn't The Waldos' only connection to the Dead, though – Waldo Dave's brother Patrick also happened to be good friends with bassist Phil Lesh. Thanks to these relationships, the Waldos got to hang out with the Dead quite a bit.
"I was backstage a lot of the time with these guys like Phil and David Crosby – getting high and using the term 420, and they were all chuckling at it and thought it was cool."
Before long, 420 was spreading through the Deadhead community like wildfire.
High Times
The Cannabis code also trickled down to the next generation of students at San Rafael High, who began holding their own celebrations on April 20th – including one at the top of Mt. Tamalpais. In December 1990, a flier for that gathering (one that explained, albeit incorrectly, the meaning of 420) was making the rounds at a Dead show parking lot in Oakland when it found its way into the hands of High Times news editor Steve Bloom.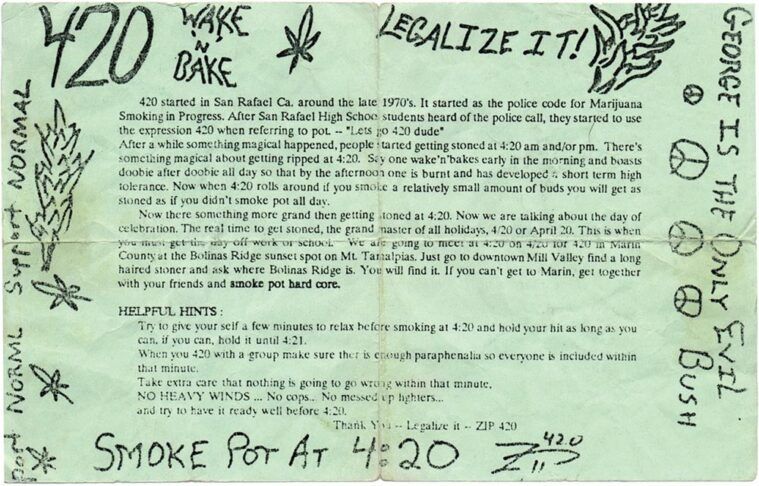 Bloom was so intrigued that he published the flier's text in the May 1991 issue. In the years that followed, 420 made several more appearances in the magazine and was even adopted by the HT staff, who began making it a point to take a smoke break at 4:20 each day and holding private celebrations on April 20th.
By this time, The Waldos were seeing 420 everywhere: carved into trees, spray-painted onto walls, and in a multitude of merchandise and media. At first, they were reluctant to claim ownership of it due to Cannabis' illegality. But eventually, as Cannabis became more accepted, they decided to come forward and take credit for the phenomenon they'd started. So in the spring of 1998, Waldo Larry called High Times editor-in-chief Steve Hager, who agreed to fly out to San Rafael to investigate. After meeting The Waldos and seeing their evidence, Hager was convinced.
"He went back and wrote his article ["420 or Fight," December 1998], and then he went on ABC News and proclaimed us the creators of 420," Waldo Dave remembers. "And that was the beginning of everything."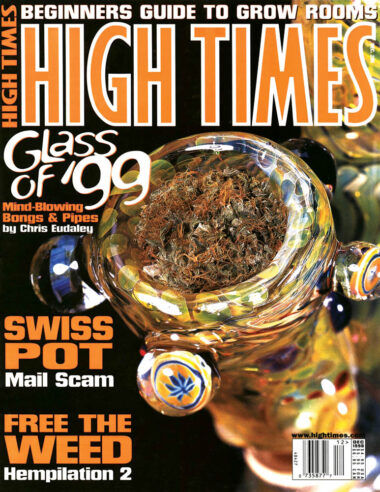 Proof Vs. Pretenders
Soon media outlets from around the country began covering the Waldos: A front-page article in the LA Times, an investigation by the Huffington Post … hundreds of interviews and articles were published about 420 and its originators. Of course, the media attention also brought a cadre of would-be usurpers out of the woodwork – claiming that they, not the Waldos, had created 420.
"All these people saying, 'Oh, we started this' – they're full of shit," Waldo Dave states. "None of them have a shred of proof to their claim."
So what proof do The Waldos have? Quite a bit, actually: copies of their school newspaper and several postmarked letters from the early 1970s, all containing references to 420, and a tie-dye-style batik flag emblazoned with "420" and a pot leaf made by their friend Patty back in 1972 (along with school records to verify its origin). They keep all this evidence inside the vault at Wells Fargo's world headquarters in San Francisco, located at – if you can believe it – 420 Montgomery Street.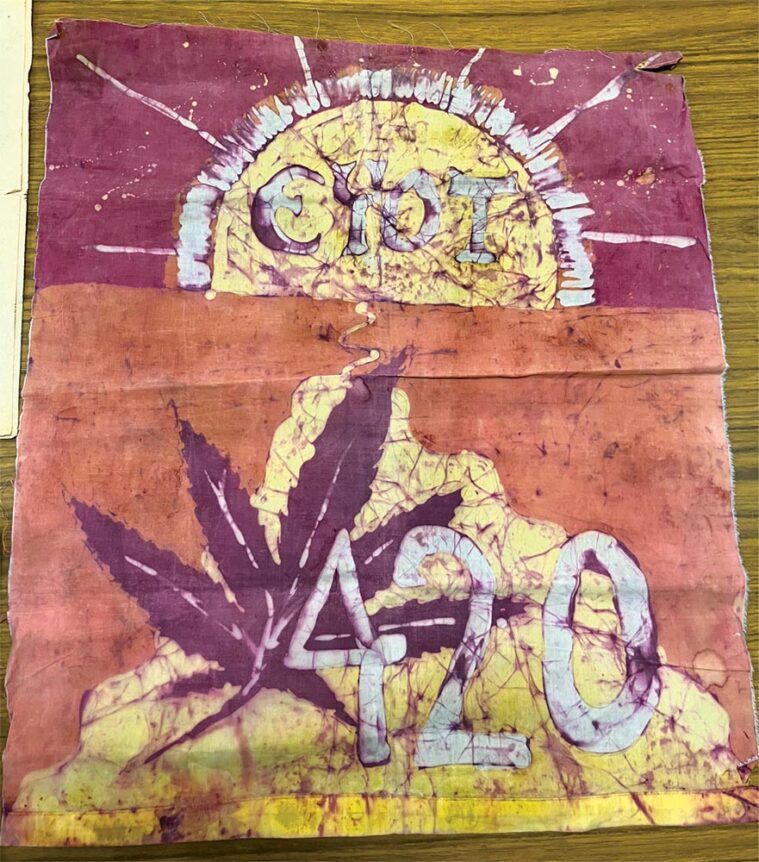 To verify the authenticity of their narrative, they even hired a private detective to track down the guy who allegedly planted the patch and drew the treasure map. In 2016, after six years of searching, they finally found him – former Coast Guard reservist Gary Newman, who confirmed the whole story – even granting them access to his military records to prove he was indeed stationed at Point Reyes at the time.
Cultural Impact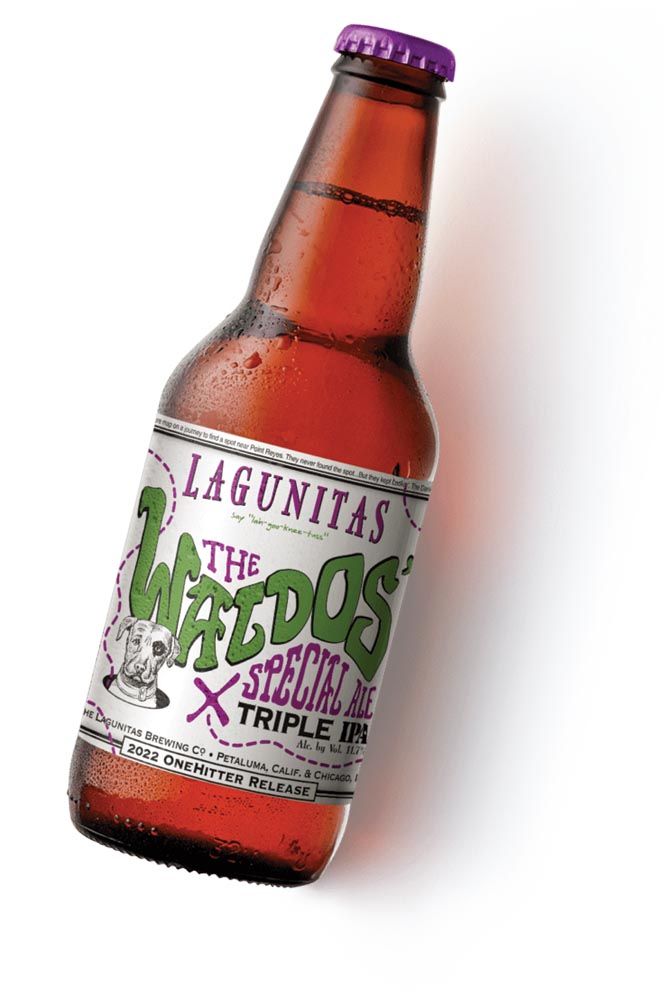 Since being acknowledged as the rightful originators of 420, The Waldos have started their own company and licensed some 420-related merchandise of their own, including a line of glowing 420 watches and a "420 Waldos 1971" vape cartridge (with Oakland-based Chemistry) – donating proceeds from both to the Drug Policy Alliance. On April 20, 2018, they partnered with neighboring Lagunitas Brewing to release The Waldos Special Ale – a seasonal IPA billed as "the dankest and hoppiest beer ever brewed" and packaged with a little comic that tells their story. And in 2021, they enlisted legendary poster artist Stanley Mouse to create a limited edition NFT depicting them as skeletons holding their treasure map as they cruise along in their Safari Mobile searching for that lost weed patch.
From television and movie references and stolen mile marker signs to actual legalizations bills and countless celebrations going on every day and every year around the globe, 420 has become ubiquitously and irrevocably synonymous with Cannabis – and we owe it all to 420's founding fathers: The Waldos. Thanks, guys … and happy 4/20, everyone!