It's official: Khalifa Kush, the celebrity Cannabis brand from Grammy-winning hip-hop artist Wiz Khalifa, has come to California.
On January 28, Khalifa and his crew rolled into the Cookies store in Maywood, where they were greeted by a sea of cellphones and cheers from the crowd of music and marijuana enthusiasts there to celebrate the drop of his signature Cannabis line here in the Golden State. After posing for the cover of LA Weekly just days earlier, the tattooed toker once again found himself in front of the cameras – this time posing with his products and fans, before heading behind the counter for a while to act as a special "guest budtender" for the day. Khalifa followed that appearance up with another pop-in at the Melrose Cookies location the next day.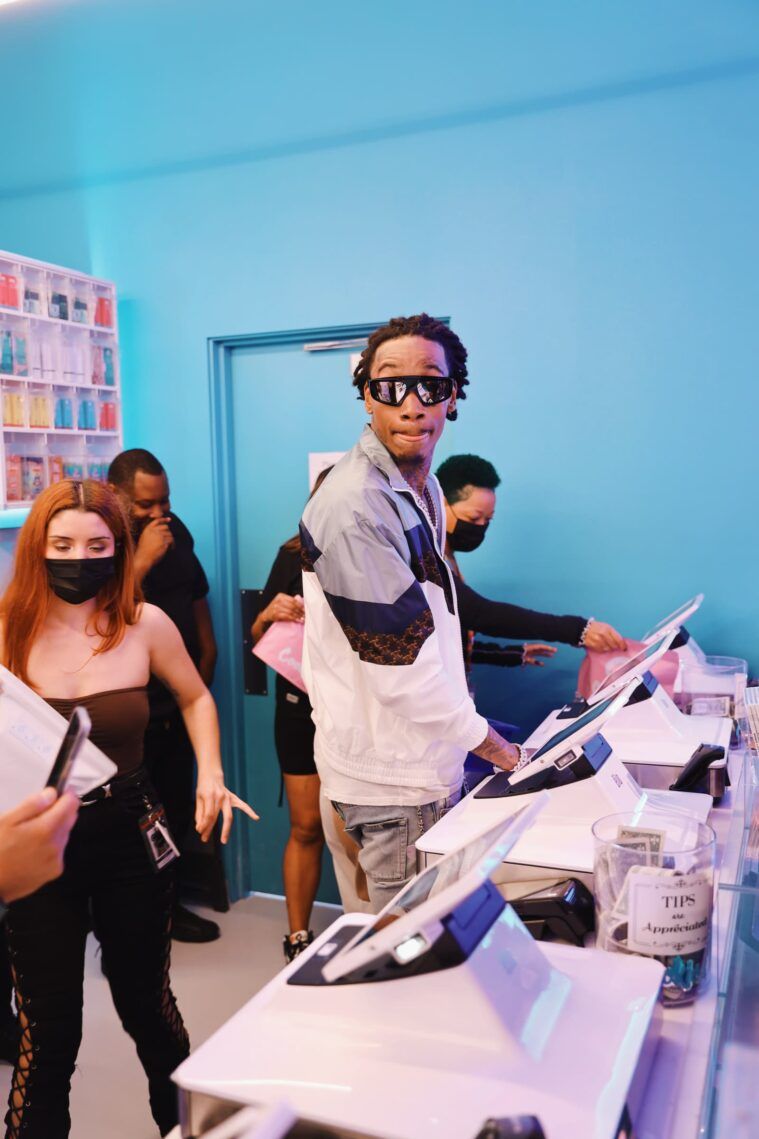 First launched back in 2014, Khalifa Kush was previously only available in Nevada, Arizona, Colorado and Utah. But now, thanks to an exclusive contract with fellow rapper and marijuana mentor Berner, Khalifa's namesake line of flower and pre-rolls are available at Cookies dispensaries statewide (vape carts, edibles, concentrates and other products, which are already available in other states, are expected to follow in the near future). This new distribution deal is just the next logical step in a partnership that goes back to the origins of the brand. As the story goes, the Khalifa Kush strain was originally a particularly skunky variety of Berner's OG that Wiz fell in love with. Berner gifted a cut of the strain to him, then hooked him up with a branding expert in Las Vegas to help get his company off the ground.
Khalifa's name has been practically synonymous with weed since the start of his career. The Pittsburgh native has spent a fair amount of time chilling and collaborating with Snoop Dogg, has claimed to smoke $10,000 worth of weed a month, and penned numerous lyrics and songs about the herb – including "Roll Up," "Still Blazin," "Stay High" and the aptly titled "California," among others.