Diagnosed with Acute Myeloid Leukemia at just 24 years old, Jeremiah Grosjacques knows exactly what it's like to live in a body that is at war with itself. Now 31, Jeremiah is a two-time stem cell transplant recipient with a locomotive mentality and a thirst for all the Cannabis wellness knowledge he can absorb and apply to his everyday life. When his health was "looking grim," he turned to Cannabis as a hopeful outlet and changed the course of his battle with cancer. And after much success, he hasn't spent a day without a little herb in his system.
We walked around Reed College and chatted about life with leukemia – and how Cannabis revived both his health and his hope.

What was the moment you decided to add Cannabis to your rigorous treatment plan?
I was up at OHSU and was on my last bit of chemo, waiting for a stem cell transplant. It was looking grim. I was so sick. I wasn't sleeping, losing tons of weight – I couldn't even keep nausea pills down. I was getting an EKG every day because the doctors were concerned about my heart with the amount of anti-nausea meds I was taking. I knew I couldn't keep doing that to my body. The doctors recommended the synthetic THC medication, Marinol – but it wasn't very effective, so I had someone drop off RSO capsules the next day. After it set in, I went to sleep for six hours and then ate my first meal in a week. This was the real turning point in my treatment – I noticed I had more energy because I was actually sleeping and able to keep food down. I would take one RSO capsule and I would feel so completely different.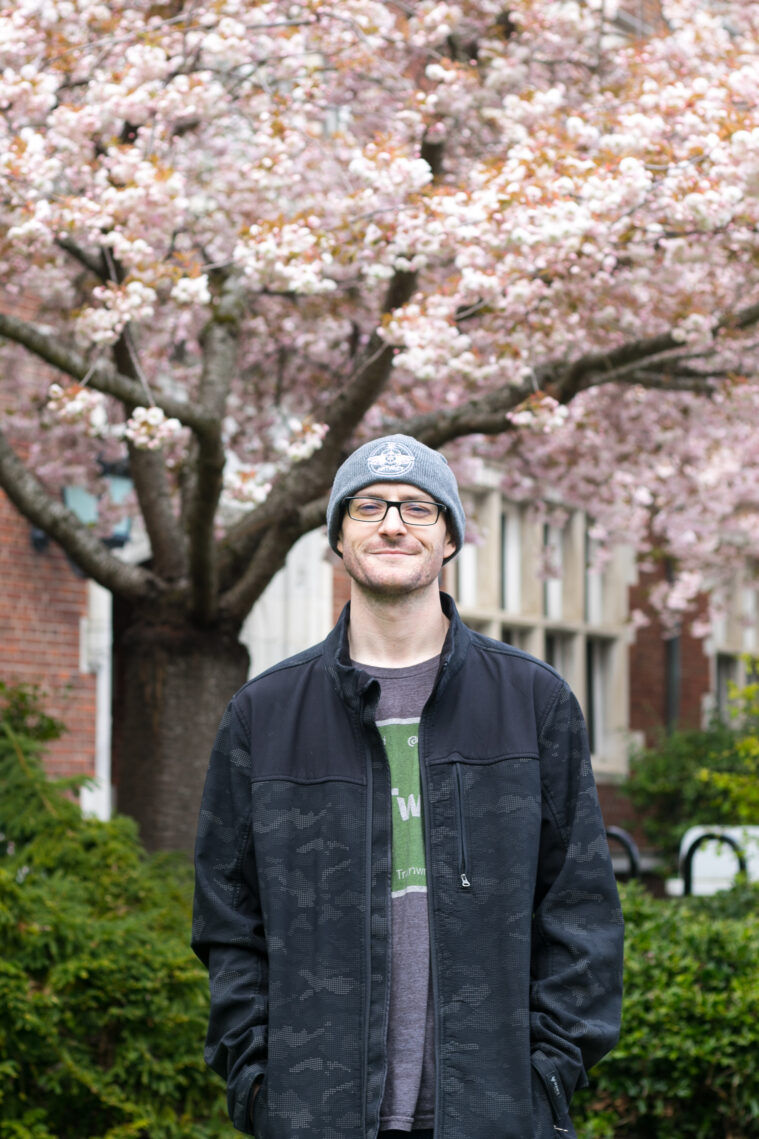 Now that you are back home in Eastern Oregon, how do you spend your days?
Either hanging with my awesome son, Kason, or working at a local warehouse in Pendleton. I like being able to work and keeping my legs moving because I've had both my hips replaced and it's essential to keep active. I was nervous to get back to a job, but knew that it would help me out in the long run. It was honestly nice to get back to some sort of normalcy.


What's your favorite way to get relief via Cannabis?
I love to take a dab. My tiny MJ Arsenal recycler is like my best friend. I'm also known to spark a J here and there, but I tend to stick to concentrates. I like my terpenes.


How are you feeling about the future and how is Cannabis a part of it?
Optimistic! My doctor recently told me my blood work has never looked better. They are hesitant to say 'life without cancer' – but it isn't out of the question and that's super exciting. So yeah, I'm feeling good. I still have frequent appointments here in Portland, but I love to see my friends when I come down and bring Kason here in the summertime. That, and I can hit a different dispensary. Keeping positive and keeping busy is how I make it through.