Her passion is teaching and practicing yoga, which has become an obsession over the past year and a half. And she's into electronic dance music and going to shows, between keeping busy with her second job at a dermatology office in Dana Point. @erika.schweitzer
You left your home of Pennsylvania two years ago to chase your dream into the Cannabis world. How is that working out for you?
I love it. This industry is so rewarding, and such a fulfilling job beyond what I could have imagined.
What's the best part of the day as a budtender?
Connecting with the customers. Each person who walks through the door is unique, and they have different needs. So, just being able to hear their story and hold space with them in determining what will change their lives for the better makes this special.
How is Coastal Cannabis different from other stores in Vista?
Honestly, we really pride ourselves on customer service. We listen and take a person's needs into consideration, rather than selling them on what we're trying to get rid of or the most expensive product. We're a very chill shop. A lot of brand ambassadors tell us that. It's a vibe.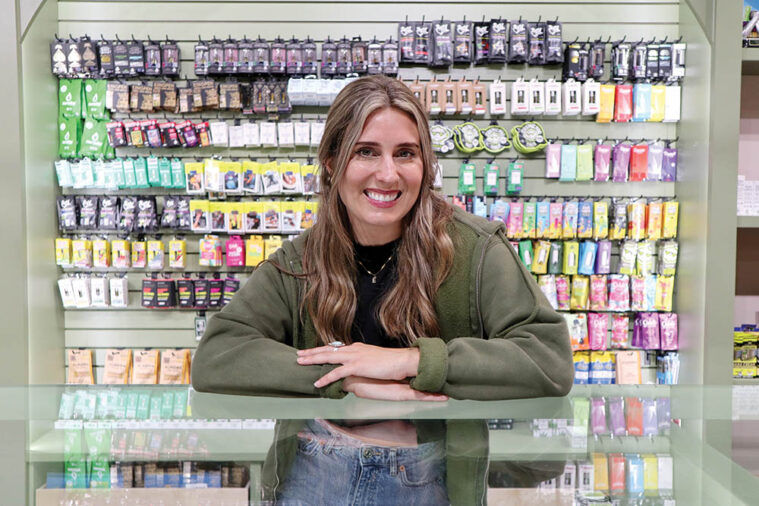 Your owner is a Veteran, and you have a parking spot in front of the store reserved for Veterans. How important are these people to you guys?
Extremely important. We just held a Veteran event called an SD34 Drop, with more than 20 brands donating. We did a beach cleanup in Oceanside with a group of Veterans, then many of them came back to the shop afterward for a cool event with a bunch of different vendors from inside and outside the Cannabis industry. They each got a goodie bag from the vendors, who then educated them on what was inside and how the medicine might affect them.
If you could smoke a blunt with anyone in history, who would it be?
(laughs) What a question! I would smoke with a philosopher, either Alan Watts or Ram Dass. We would talk about philosophy and reincarnation … like consciousness and what happens when you die.
Address: 1084 La Mirada Ct, Vista, CA
Hours: 9AM-10PM Daily
Phone: (760) 734-7081
Web & Social: coastalcannabisco.com | @coastalcannabisdispensary