With a passion for photography, The Bake Shop budtender Loni Tiliano is very interested in discovering a different side of nature. And with a 4-year-old daughter to appreciate and love, Loni is evolving into the person she's always dreamt of becoming.  
I think you might be the first-ever Budtender of the Month repping the city of Prosser, so congrats!
That's exciting, thank you for the opportunity. I grew up here in Outlook – this feels really nice. And I have to throw some love to the vibey crew here at The Bake Shop, I feel like our personalities fit. I was a para-educator for Outlook Elementary School before I came aboard, so it's been an interesting transition.
You were a paraeducator? Is that the new nomenclature for a substitute teacher?
Close. I would go from class to class for kids on the special needs spectrum and also help in the library. They call them paraeducators, but they're more like a duty teacher where you attend to certain individuals in the classrooms. Plus, I'm bilingual, so they would use me for the students that had come from Mexico. 
When you were underage, did you ever see yourself working in the Cannabis space?
Not at all. I didn't start using Cannabis until I was 21. I was taking anti-depressants and anti-anxiety medication and I would just sit and do nothing, so I decided to try something new. I began dabbing CBD oil on a suggestion from my brother, and then progressed my way up to higher THC products. Eventually, I came off all opioids, which was a major game-changer for me.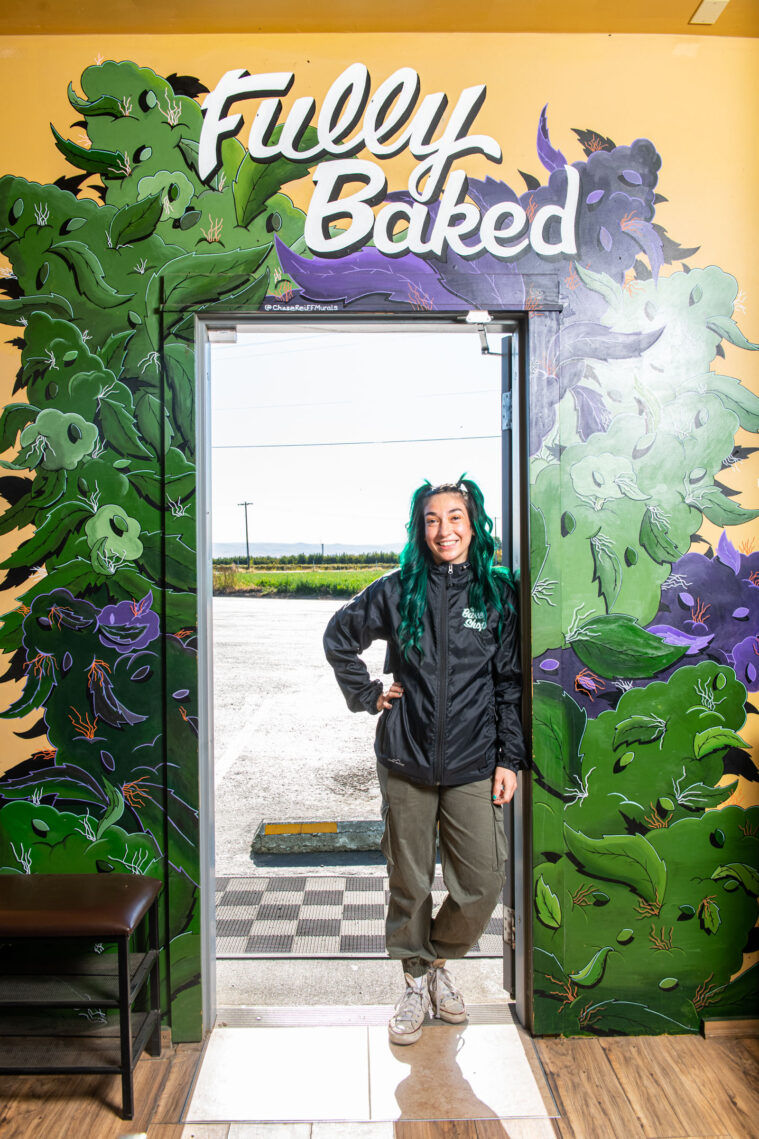 Would you take a different perspective to your classrooms now?
I was going to school to become a special education teacher and I was able to see how the kids take medications and it suppresses their behavior, which prevents them from showing their true selves. Then I did some research on how psychotropic drugs go past your blood-brain barrier and affect your CB1 and CB2 receptors and thought, 'Why do we give these kids these synthetic drugs when we don't know the long-term effects when you can give them something natural?' Cannabis activates different parts of the brain that opioids suppress. So, ultimately, I would love to educate the parents on holistic health. 
What personality has Cannabis brought out in you?
I'm more social. I'm more trusting. Instead of feeling intimidated by a room full of people, I just take a little hit off my little vape cart and I feel confident.