Looking out from inside the shop, Culta has views of the Baltimore Inner Harbor and sits right next to Federal Hill. An impressive storefront, I marveled at the fact that a dispensary now sits in this location. You can expect to find top-quality products from start to finish here at Culta – be sure to stop in and grab some meds the next time you are taking a stroll through Baltimore.
Setting & Vibe
Best described as a friendly boutique, large glass windows and high end display cases make this location truly sparkle. You'll see products displayed proudly as you make your way to the counter, and behind the counter is a collection of vibrant and enticing products from Cookies, including merchandise and the flower itself.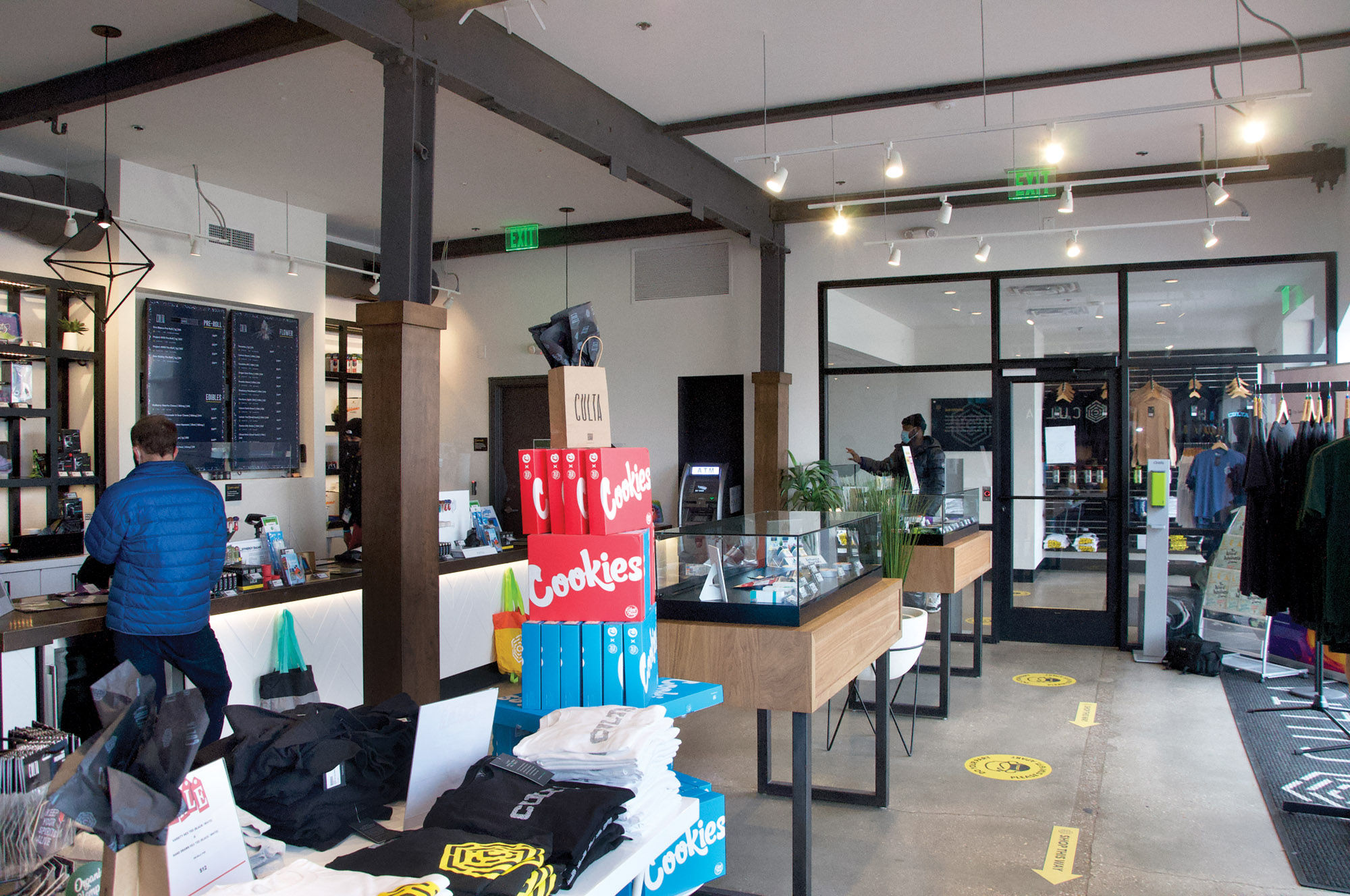 Flower
Over 60 strains of flower were available at Culta during my visit. This is by far one of the best places in the state to buy Cookies flower, as the selection is consistently strong in numbers. Looking to grab that new Apples & Bananas? Look no further. They also have several strains in 7g packaging, which allows patients to save some money at the dispo.
Concentrates
Affordable options are here in plenty, including sugars, shatters, badders and live resins from several different companies. I was also quite stoked to see hash rosin on the menu from Nature's Heritage. When I'm looking to make homemade edibles, I always look for a cheaper shatter to infuse into oil/butter. Culta has several different shatters available at varying ranges of THC – perfect for at-home Cannabis confections.
Edibles
If you're looking for gummies, Culta is the place for you as the edible menu is stacked with options in different ratios of cannabinoids. They also have staples like RSO, and even the Select Squeeze that everyone has been raving about. For those after a higher dosage, RSO can be one of the most medically beneficial products on the market today.
---
Product Review
Holy Roller Flower (Big Sur Holy X Dosidos)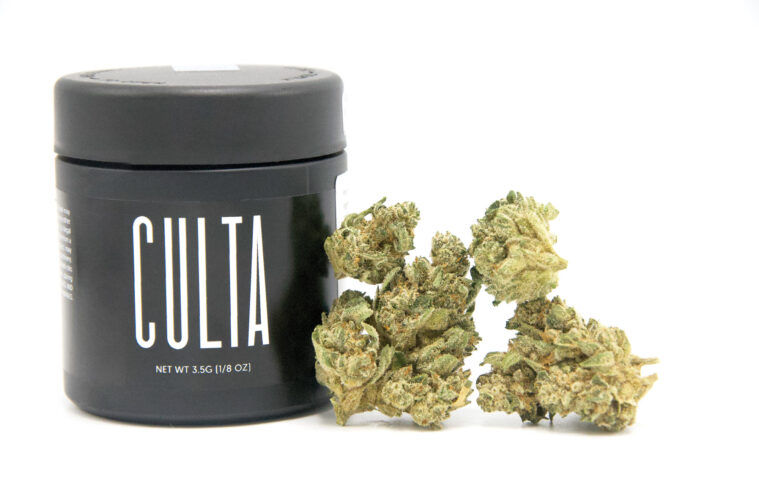 25.87% THCA and 1.72% Terpenes
Busting open this jar revealed a blend of trainwreck-like fruity terps combined with an underlying doughy smell from the Dosidos cross. On the exhale, the terpenes shine through in a piney and smoothie-like blend. I felt a euphoric high, with waves of happiness and giggles throughout the duration of its effects.