First to Market
It's been a long journey for this operation, after having entered the scene as the first official Cannabis retail store in Washington State back when it all began. Originally located on 4th Avenue in the SoDo district, they've recently made the big move around the corner to a much larger floor plan with the vision to create a hub for different verticals around Cannabis. And with that in mind, the objective is to focus on a covey of vendors with the intention to improve exposure to who these brands are, which, as we all know – equates to a better customer experience.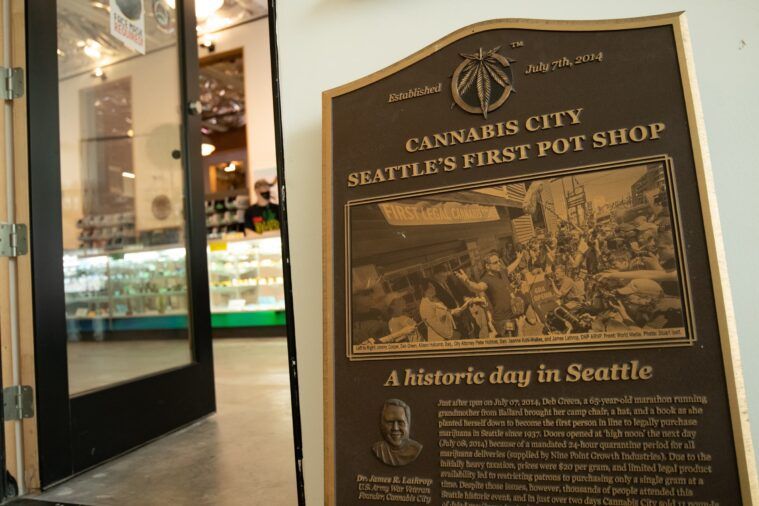 The Cultural Center
It's all about blending nightlife with Cannabis here. Now, with a 4,800-square-foot property that is throwing distance from the SoDo light rail stop, the plan is to have an immersive space for art, music and weed collectively. Top tier brands with top tier product lines will fill out the undertaking that's developing on-site, with the goal of building an audience through entertainment, education and interaction geared around a multitude of quality companies and individuals who will take part in themed parties and beyond. What does this ultimately mean for you? A place to hang and wallow carefree in an environment where all your senses are pleased.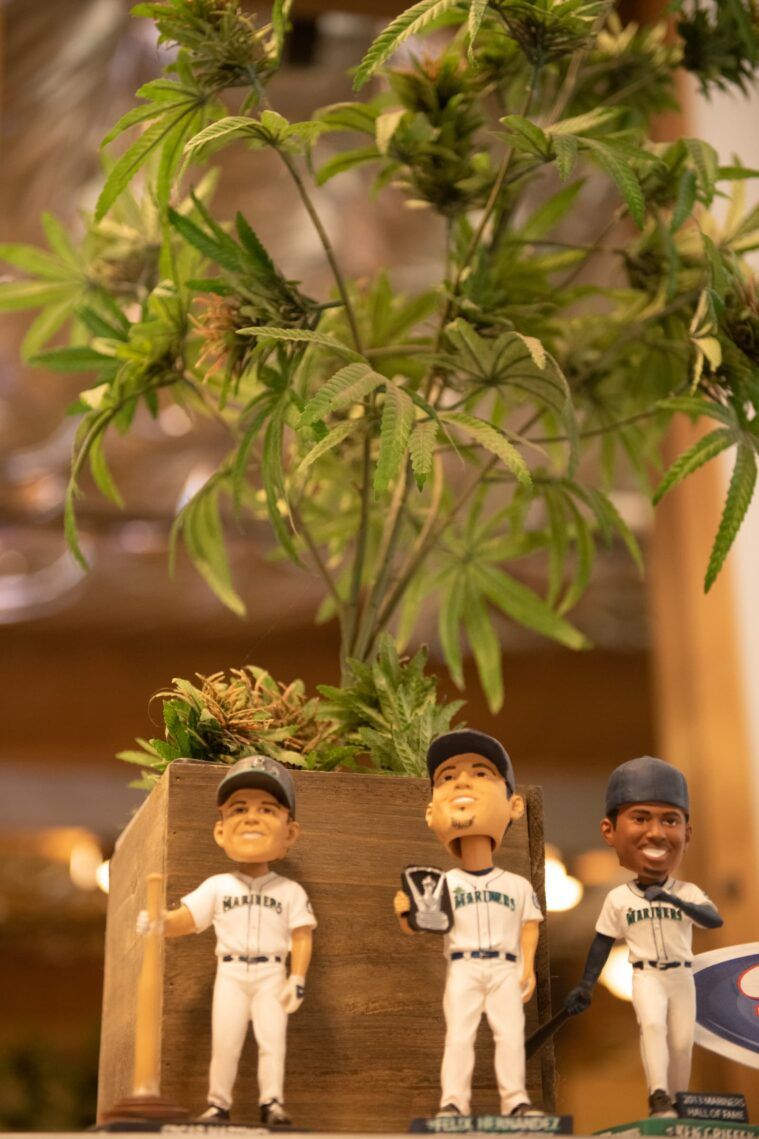 Ambiance
It's kind of cool to walk into a place and play witness to the genesis of a fun hub that is growing into something memorable. As the developing Imaginarium next door is clearly visible through the glass walls, in the showroom you'll find yourself in an observatory of sorts – looking upon an L-shaped exhibit of beautiful selections accentuated by a glass wall of custom bongs and dab rigs that face the street. This is an urban weed loft, replete with the ambiance of the city's train rails in the distance. 
Staff Recomendations
Flower
Ray (Night Manager): FREDDIE'S FUEGO – Gary Payton
DJ (Budtender/Security): EQUINOX – Blueberry Cookies
Audrey (Budtender): INFLORESCENCE – Bubba's Cake
Billie (Budtender): SKY HIGH GARDENS (local faves) – Pineapple Chunk
Dylan (Budtender/Inventory Manager): HOUSE OF CULTIVAR – Sour Breath
Max (Shift Manager): DAMA – DJ Short Blueberry 
Dabs
DJ: THE DAB ROAST – Frankenstein
Billie: NARROW – Mimosa
Carts
ALLEN (Security/Purchasing Manager): EMERALD CITY CULTIVATION – Purple Cream
DJ: AVITAS – Dragon OG
Edibles
DJ: MAJOR – 100ml Drinks
Billie: SMOKIES – Sour Peach Gummies