Farming Foundations
John Steinbeck's 1952 "East of Eden" was widely regarded as one of his best works, and the success of the book eventually led to California's agricultural powerhouse – the Salinas Valley – to be nicknamed as such. "For us, community means everything," explains Grupo Flor CEO Mike Bitar. "The foundation of our company is based in Salinas."
East of Eden is part of the Grupo Flor family of Cannabis companies, which also includes another East of Eden location in Moss Landing, White Fire dispensaries in Prunedale and San Jose, the Flor dispensary in Union City, the Paletas, Fire Sale, Litlz, Smoke Stacks and Hoodies flower brands, and a fully fledged in-house distribution company. The businesses have been built from the ground up by Bitar, his partners and their team starting with the East of Eden Salinas location, which opened its doors in 2018.
Bitar and his partners are from the area and their intimate understanding of the complex socioeconomic nuances of the region led to the decision to plant their roots in Salinas – a decision that's paid off in spades and has fueled much of the growth that they've experienced since their inception.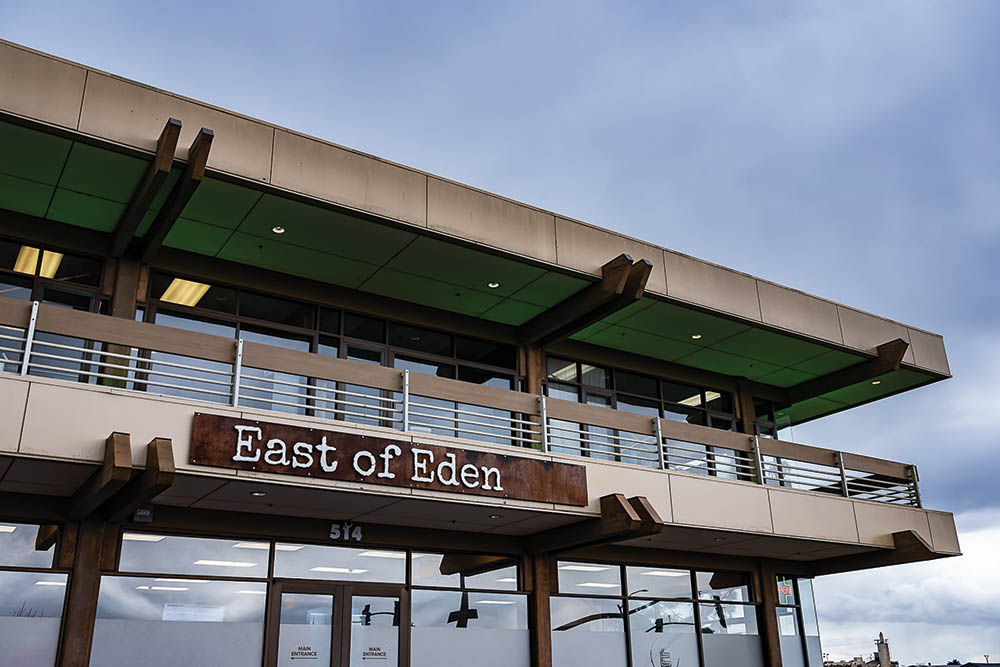 Home Base
The Grupo Flor team was able to secure a prime location in Salinas on the corner of a busy intersection just off Highway 101 that was not only large enough to house their first dispensary, but also had the space to support their in-house distribution company with ample room to store and supply product. In all, there's over 40,000 square feet of licensed space to support the incredible amount of volume they handle on a daily basis – on both the distribution and retail sides of their business.
The dispensary is open from 6 a.m. to 10 p.m. daily (the widest margin for shop hours we've ever seen at Leaf Magazines in over 10 years in print) and the store operates in a unique fashion that focuses on both customer service and expediency. The dispensary staff utilizes technology that allows them to serve more than 1,000 customers in a day without overwhelming or burning out their team.
East of Eden Salinas also has easy access to dozens of parking spaces in a spacious lot, which is a stark contrast to many retail locations and a huge bonus that adds to the overall shopping experience. Once inside, customers have access to one of California's largest menus that boasts an impressive 900+ SKUs consisting of every product type and quality level imaginable – truly offering something for everyone.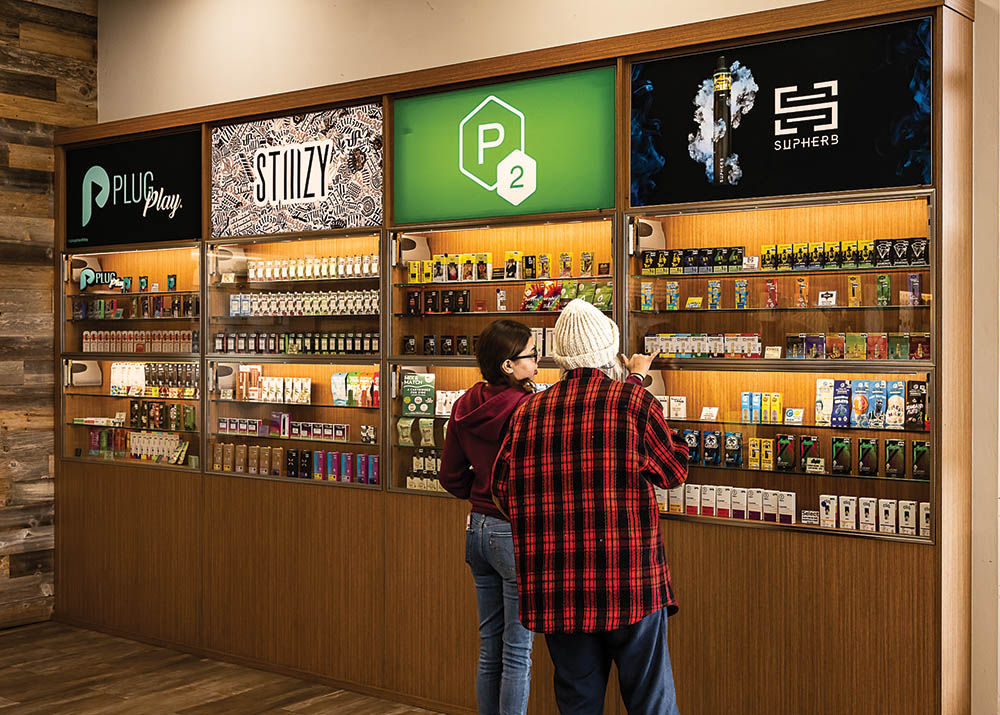 A Higher Purpose
"We try to give back as much as possible," Bitar says. "Our local community is incredibly important to us."
The team at East of Eden Salinas is committed to elevating their business above and beyond the typical dispensary functions in order to craft something that serves a more intrinsic purpose. They contribute to nonprofits like food and toy drives, they are involved in local politics, they are long-time sponsors of the annual holiday Parade of Lights held in downtown Salinas, they provide career-oriented job training and they regularly host events that involve and help support other businesses in their community.
There are precious few operators in today's market that take steps like these and the end result is a dispensary brand that feels like something you want to support. Most retailers' aim is to pad margins and maximize profits, and East of Eden's clear departure from that mentality sets them apart from the hundreds of others competing in the space.
However, beyond the extracurricular, being of service to and positively impacting each person that walks through their doors remains the ultimate goal. As Bitar puts it, "At the end of the day, the customer experience is all that matters."