Going strong in the medical space for the past decade, Foothill Health and Wellness preps for the transition to the adult-use market and a shiny future in its home tucked between Tahoe and Sacramento. 
Deep roots
Founded by Dave Sisson in 2011, Foothill Health and Wellness slid into a niche for its surrounding community, and for people on the road from the Bay Area to Tahoe. Since its sale to STEM Holdings in 2019, Foothill has maintained its OG character and community-focused approach under the watch and care of Sisson's daughter, Store Coordinator Lauren Sisson, and her husband, General Manager Jason Music.
With backing from STEM, which also operates respected brands in other states – such as TJ's and Yerba Buena in Oregon – Foothill Health and Wellness has been pushing for approval from the county to go full adult-use and expects to be able to do so in the coming months. 
Vibing with the Community
As is the case with all OG medical shops, Foothill has a solid following of dedicated regulars who return to the shop time and time again for their medicine. On a recent visit, we got the chance to watch the staff interact with the regulars, many of whom the budtenders knew by name. It's a family vibe you don't always see at recreational dispensaries in more populated areas.
Music, Sisson, and their staff put on yoga sessions, art classes, and other community-minded events in order to engage with their customers. Music has even started holding a recurring car show, where customers can bring their steel steeds to show and shine, and attendees can vote for their favorites – with winners walking home with swag prizes from the dispensary.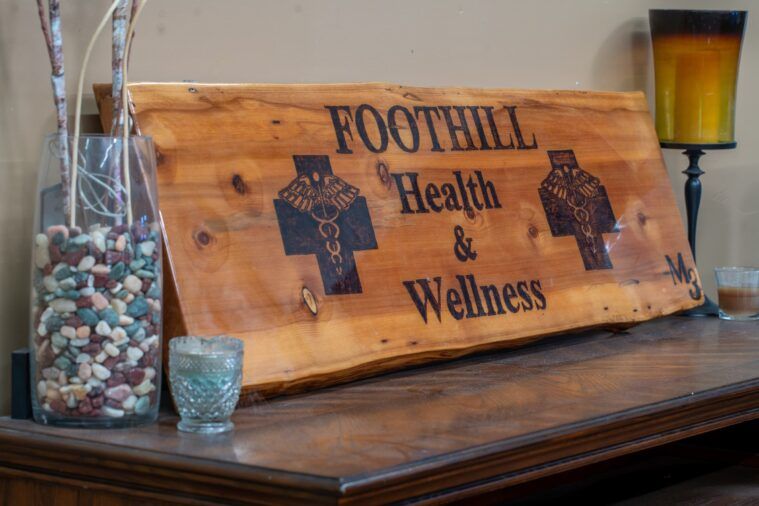 The Goods
The mission of the shop, according to Music, is a pure and simple one.
"If you help enough people get what they want, then you'll get what you want, as well," Music said. In his view, what his customers want is consistent quality for affordable prices. In order to achieve that, Music maintains close vendor relationships with brands that cultivate and produce stellar products, but don't attempt to ride the hype wave to exorbitant prices.
Flower is king here, and customer favorites from solid producers such as King's Garden, FloraCal and Sweetwater, go for an average of $45-$60/eighth.
Concentrates and edibles are also a huge draw here, with stellar producers like Beezle and Alien Labs on the menu for dabbables, and ubiquitous household names like Wyld sharing edible shelf space with OG brands like Creme de Canna out of Santa Cruz.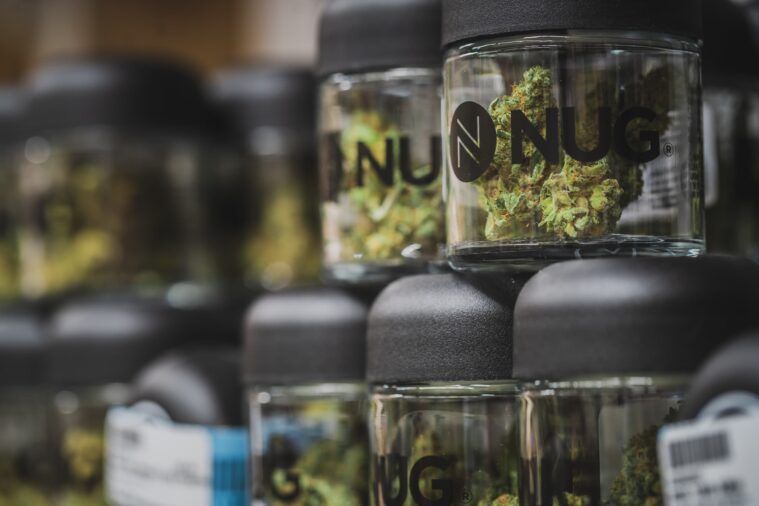 Compassionate Crew
One of the greatest things about a legacy shop in a community like Shingle Springs is the low staff turnover rate. According to Music, many of the current staffers have been with them since almost the beginning. The benefit gets passed on to their patients and customers, who get to build long-standing relationships with the budtenders who, in turn, are able to make informed recommendations based on the patients' well-established needs. The vibe at the shop feels friendly, lively, and tight-knit. The crew all seem to play off one another, and you get the feeling that they're the type of squad that all hang together after the shift is over.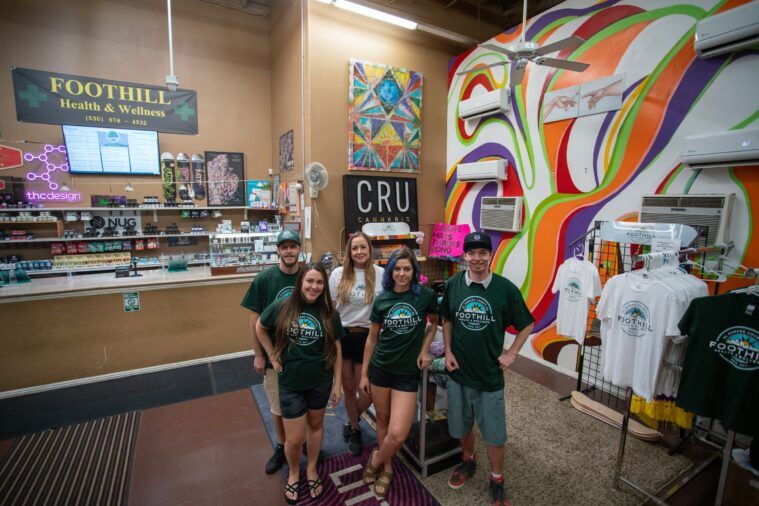 The Wrap
The overall effect of the Foothill experience is one of a classic medical dispensary – think less Apple Store, more family-run shop with excellent taste in inventory curation. Whether you're part of the Shingle Springs community or simply passing by on your way through town, it's definitely worth a stop. We look forward to seeing what this crew accomplishes as they prepare for the inevitable transition to the adult-use market, and look forward to visiting again once they've made the switch.