Legacy Cred
Officially the first legal recreational Cannabis shop on the West Coast, amazingly the doors swung open for the first time in July 2014! Margie was a single grandmother in her sixties, and the first person to get a legal license because of her experience as a controlled substance pharmacist. In the aughts, she was exposed to people having their lives ruined by opioids, so she applied and was awarded the ability to start this journey before passing in 2021 and leaving the legacy to her daughter, Jill Szubski.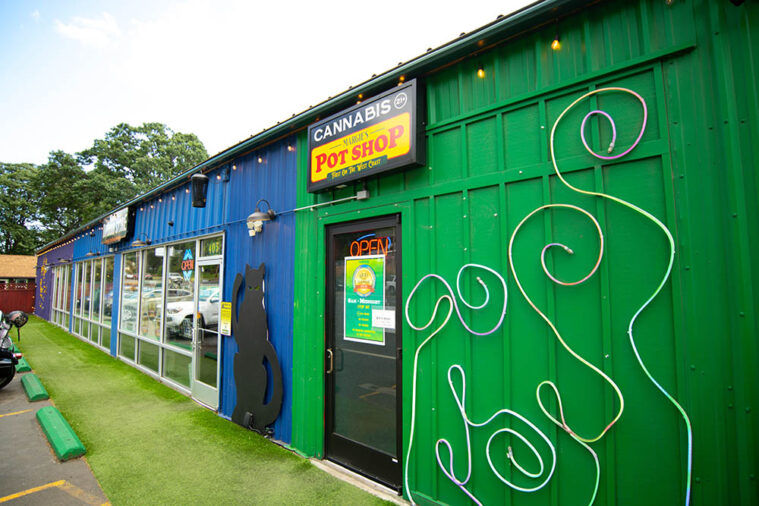 Accolades
For two years straight, this hot spot was recognized as the Best Cannabis Store in the Gorge (including Oregon) through a contest by Bi-Coastal Media which owns five radio stations in the area. And by the way, that includes the award for Best Customer Service. It all makes sense now, right?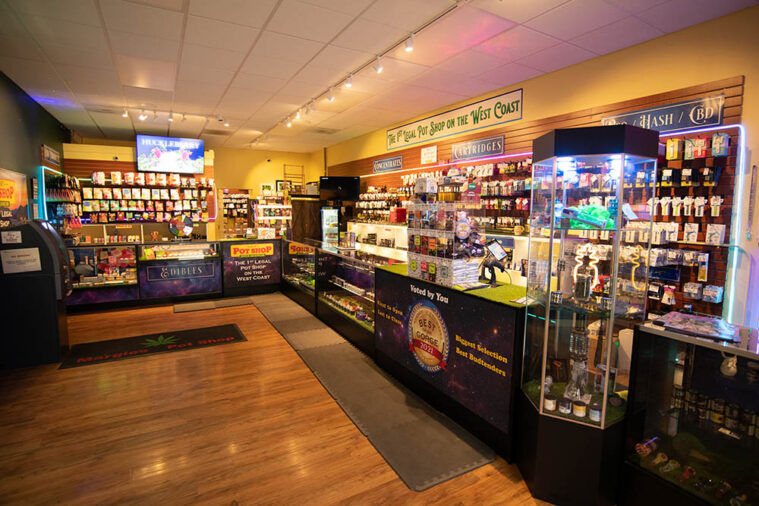 Convergence of Energy
Surprisingly enough, this shop is not best known for the great weed selection and customer care – it's for the ongoing paranormal activity in the area. They've officially documented more Bigfoot sightings than any location worldwide, making Washington the epicenter of reported Sasquatch interactions. In fact, if you kill a Sasquatch, you'll get five years in jail (but you'll be world-renowned)! In addition, there have been sightings of a giant cat with an ape-like face called the Klickitat Ape Cat with over 60 sightings. Also, Washington state has the most UFO sightings per capita in the U.S., with close to 7,000 documented. For more details, go to margiesoutdoor.com!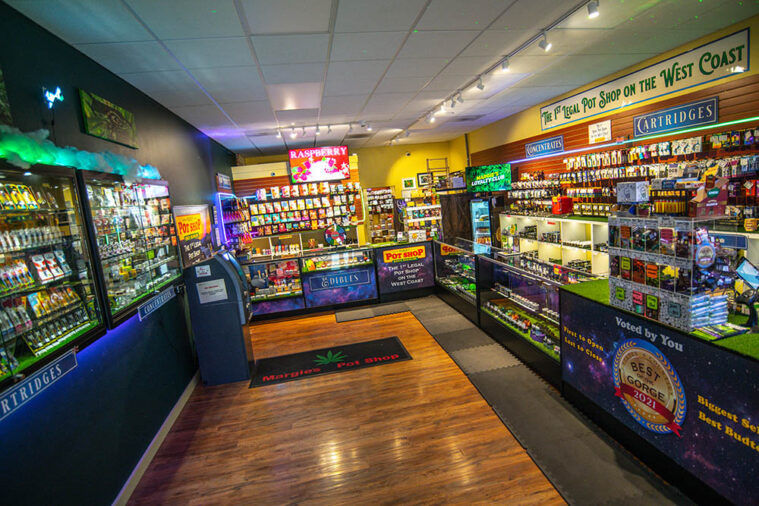 **Please listen to podcast show #201 – Paranormal Activity – featuring James Szbuski, Margie's Pot Shop co-owner.**
Staff Picks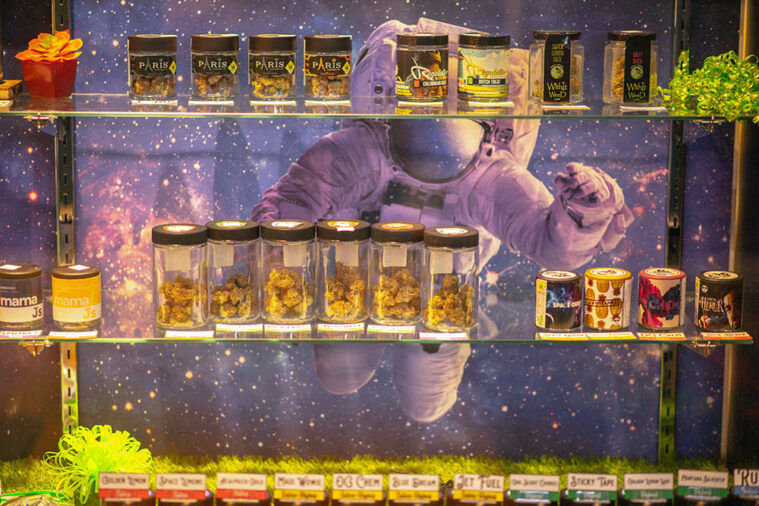 Flower
Jet Fuel by Buddy Boy – Garrett
Dirty Recon by Withit Weed – Ginger
Pineapple Cake by Momma J's – Brandie
Tropical Runtz by Rochester Farms – Missy
Violet Flag by High State – Andrea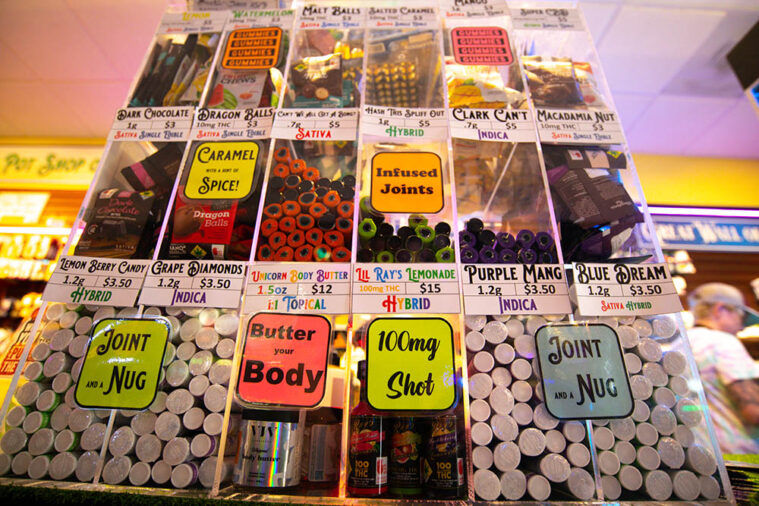 Joints
1988 African Mango blunt by NWCS – Garrett
Infused Toasted Marshmallow by Rochester Farms – Missy
Friday Kush Cavi Cone by Buddy Boy – Emilio
Apple Drip Cavi Cone by Buddy Boy – Andrea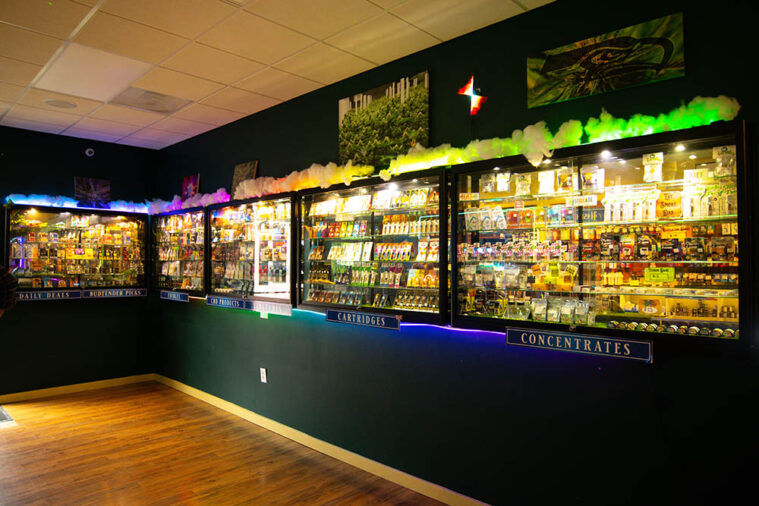 Carts
Huckleberry Pie Tasty Terps by Cowlitz County Cannabis – Garrett
Full Spec Agent Orange by MFused – Ginger
Zenergy by MFused – Missy
Headspace by Dabstract – Emilio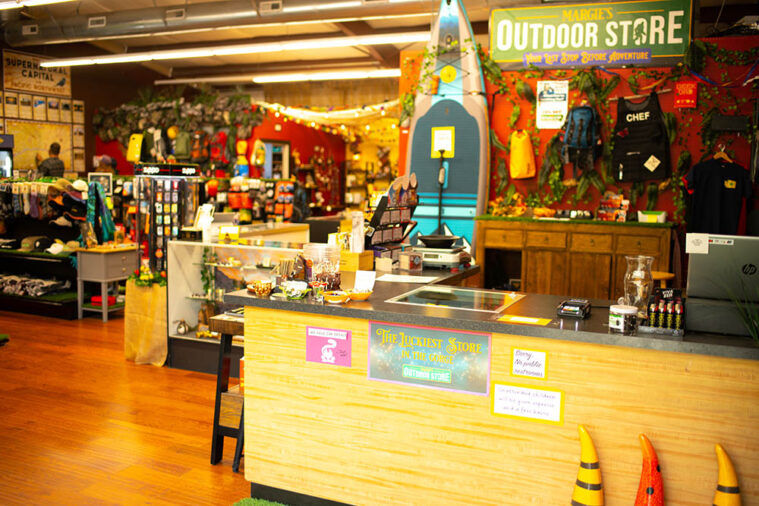 Dabs
Lava Rocks by Rolling Farms – Garrett & Emilio
Pez by Tasty Terps – Ginger
Tropical Zkittlez by Tasty Terps – Brandie
Pina Colada w/ CBG by Passion Flower – Andrea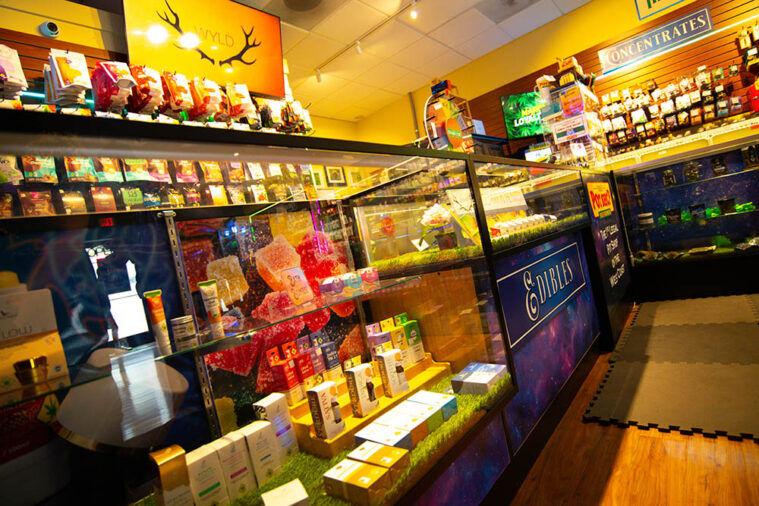 Edibles
Blood Orange by Wyld – Ginger & Missy
Pineapple Habanero Gummy Bombs by Cowlitz County Cannabis – Brandie
Raspberry Cheesecake by Skuared – Emilio