As with most tribal councils, there's a committee that has the distinct duty of convincing the respected decision-makers that selling Cannabis is a good idea. This may sound easy, but it's not when the stigma surrounding the plant is still very real for some people. Fortunately, these folks thought it made good sense and they became the third tribal shop to open west of the Cascades. Originally, they were the first to implement a drive-thru so folks could make the easy-peasy grab for some pre-rolls with their morning Starbucks, but it didn't take long for the federal party police to shut it down. Oh well, it was fun for a minute. Either way, a celebration is in order on the 18th of this month for their four-year anniversary!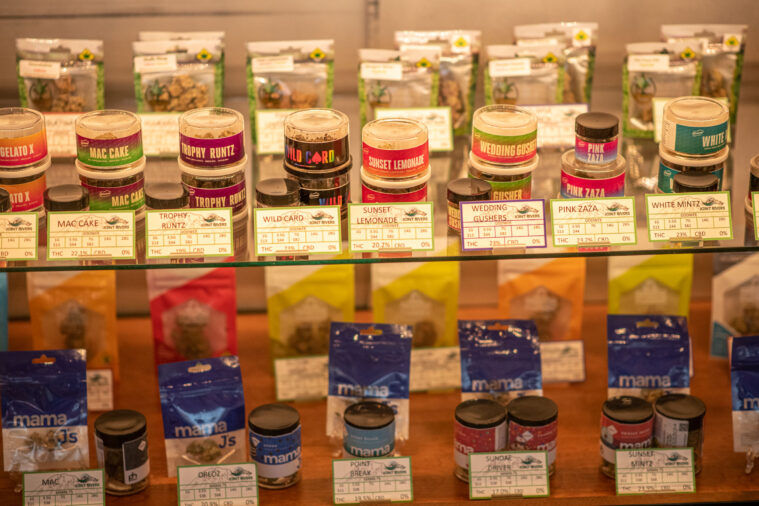 BINGO!
All the flower is in the middle of the room – called Weed Island – for your browsing pleasure with a whopping 71 vendors making an appearance on the shelves, so there's no shortage of selection (and that's just flower). The jewelry store style floor space makes for roomy browsing, where the interested staff will approach with a desire to better understand your preferences for the perfect selection. Next door there's a bingo hall, so people coming over during intermission, or after their big win, are ready to make the investment in good vibes.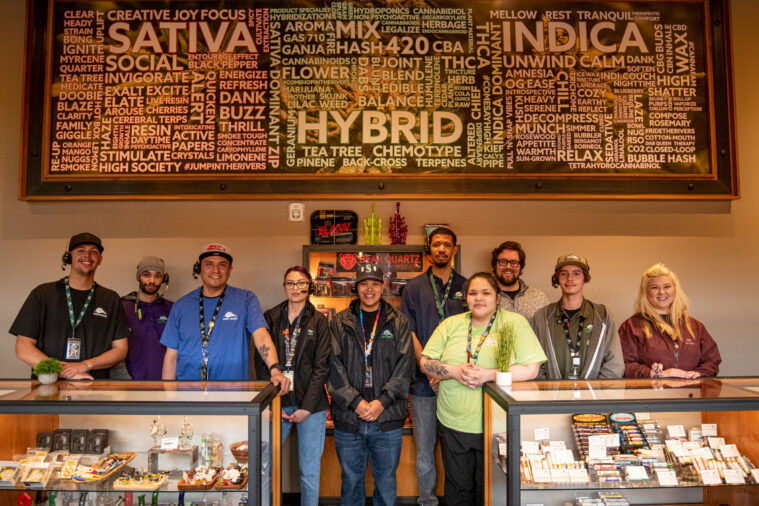 BIG ON EDUCATION
With six staffers holding medical certification, you won't have to go far to learn the benefits of cannabinoids. The tribal elders keep secret-shoppers filtering in from time to time to maintain customer service at the highest of levels. Once a year around the end of the summer, they hold a Vendor Fair with at least 10 of the best companies. In fact, last year a Jamaican band entertained the crowd for a wild time. It's a fun opportunity to get face-to-face with some of the good people behind your favorite brands – while they showcase their wonderful new products. You're invited!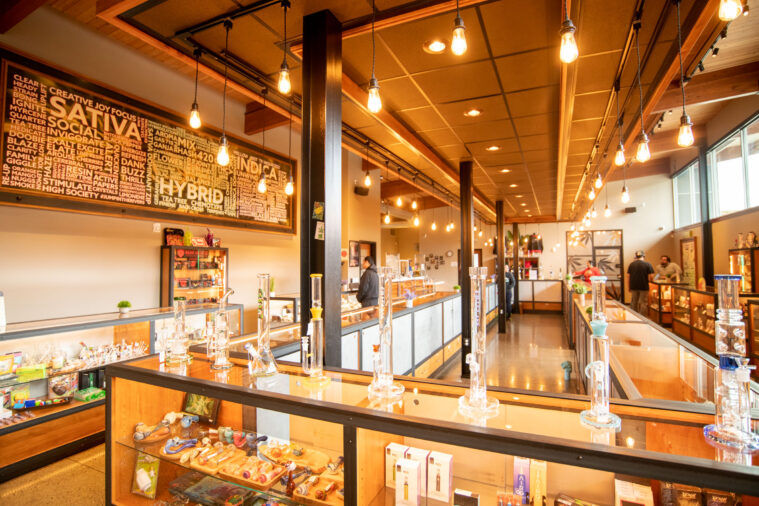 SUMMER/WINTER DESTINATION
When the heat is pumping, firework stands are posted up right across the street. And if you're headed to White River Amphitheater in the summer and Crystal Mountain in the snowy season, you know where to stop off along your path. And hey, don't forget there's a world-class casino right there with a brand-new hotel/resort being christened at the end of 2023, maybe sooner. Good luck!
---
STAFF PICKS
FLOWER
Torus Grape GMO – Courtney
Mama J's Sundae Driver – Gene
Plaid Jacket Banana Runtz – Terrence
Legendary Jealousy – Zakk
Loud Acai Jelly – Ami
JOINTS
Stingers Kush Pop – Gene
Dose Infused Preroll SFV OG – Terrence
Torus Slurricane – Zakk
Lifted Sugar Sticks Crème Boule – Ami
CARTS
Lifted Apple Fritter – Courtney
Dabstract Sugar Mama – Gene
Bloom Alien Jack – Terrence
Full Spec Guava – Zakk
DABS
Viking Cannabis Tropicana Haze – Terrence
Gold'N Grams Kushmans – Terrence
Legendary Hash Rosin Pineapple Cake – Ami
EDIBLES
Binkse Mixed Berry – Gene
Swifts Chews Raspberry Lemonade – Terrence
Hot Sugar Fruit Drops Watermelon – Zakk
Groovy Flavor 1:1 Cannafruit – Ami