NUG's newest location in the heart of the East Bay combines steeze with breeze.
An Intentional Approach
Creating a dispensary experience that will satisfy the vast majority of customers it will serve is no easy feat – everyone wants a little something different.
NUG's newest location, NUG Alameda, seems to have curated the best elements of a Cannabis shopping experience and rolled them into one by checking all the significant boxes: menu, price point and customer service. NUG delivers a tightly curated menu that's focused on quality but is unencumbered by the significant ticket typically associated with a menu of this caliber, backed by top-notch budtending.
"Providing exceptional customer service at affordable prices is not just our business model, it's our passion," said co-founder Nico Enea. "We believe in giving our customers the best because, like true professionals, we only get high on our own supply."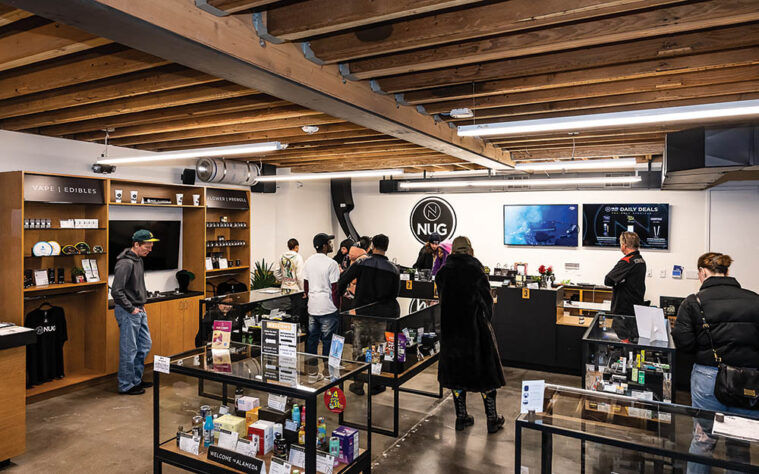 Bang for Your Buck
The menu here will feel familiar to those who have visited other NUG locations. Of course, they carry industry staples like Wyld gummies, but much of the menu is composed of offerings from small to medium-sized local operators like Oakfruitland, Fig Farms and 710 Labs. It's a high-quality menu with reliable brands and products offered at solid prices. They also sell their own in-house line of value-driven flower, pre-rolls and infused pre-rolls, as well as edible offerings – all bearing the NUG logo synonymous with the brand's attention to quality and consistency.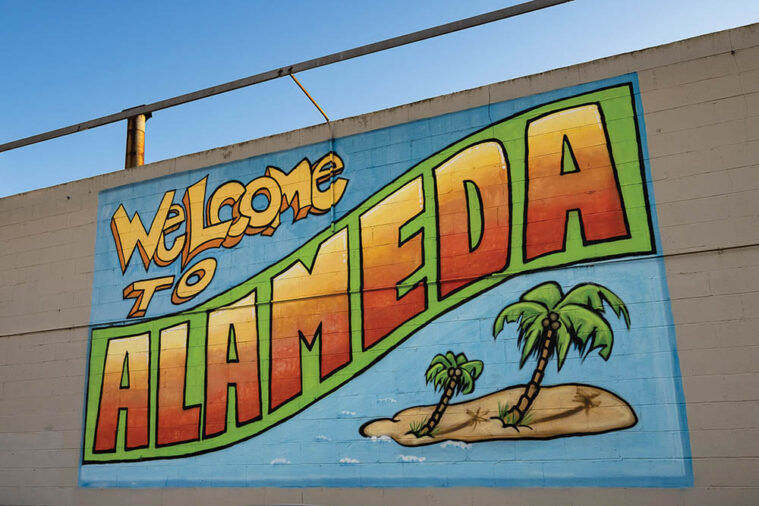 Location, Location, Location
The store is located more than two miles away from the other retailers that currently exist in Alameda in the city's downtown area, and is the only Cannabis retailer on the eastern side of the city. NUG Alameda is housed in a two-story building, and operates by having the guiding budtender build a digital ticket for each customer's order – which is then submitted to the staff upstairs, who then gather the products, bag them up and send them down The NUG Slide (a literal slide from the second story down to the first floor). The sales floor has a modern and chic feel to it, complete with a low-hung exposed beam ceiling, display cases made of wood, glass and black metal, TV screens and neon lights, and polished cement floors bringing it all together.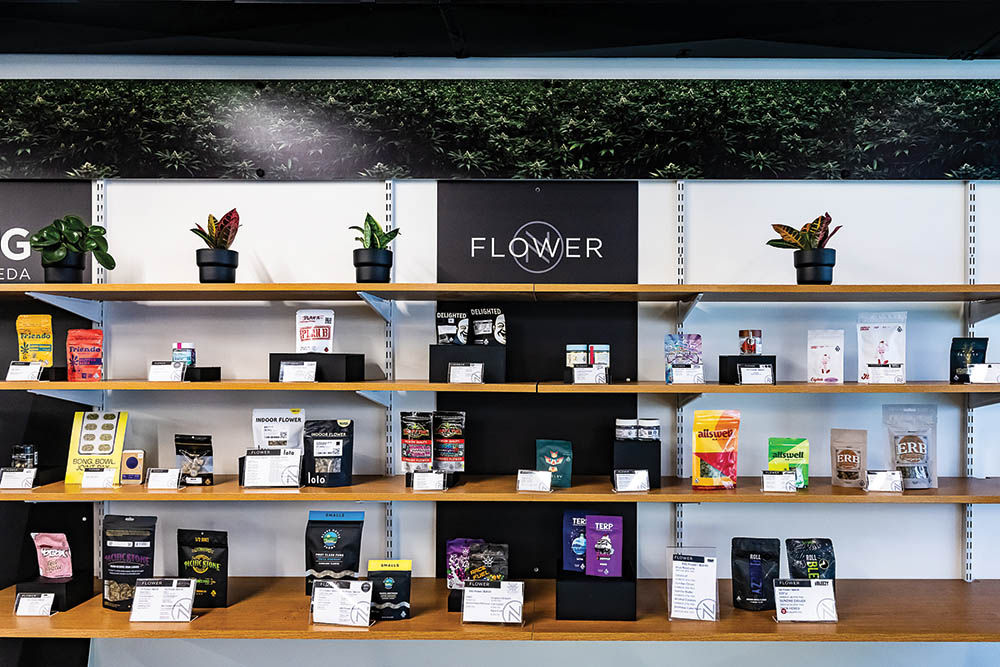 The Experience
To bring the menu to life and guide customers to the best offerings for their needs, NUG has staffed this location with a healthy mix of veteran team members who came from other NUG locations in the East Bay and new hires from the immediate area. The vibe is relaxed and slightly upscale without being pretentious – local hip-hop is playing and each customer is greeted with a smile as they enter the store. There's a clear focus on customer service as part of the shopping experience and each guest is paired with a team member who helps navigate the menu, makes recommendations and ensures each visitor leaves with products they'll be happy with. The team at NUG Alameda does an outstanding job of making every customer feel like they're seen and ensuring each one leaves with products that meet their needs and expectations in terms of price point and quality.
"At NUG, we're not just building a company – we're building a community. It takes a team to make it happen, and we're grateful for every member of our village who has helped us along the way," Enea said. "But we're not content to stop there. Our mission is to change the world, one cannabis plant at a time. And we're proud to carry on the legacy of the pioneers who came before us, laying the foundation for this incredible plant to reach new heights. Together, we're shaping the future of Cannabis and making history along the way."
It's a good thing NUG operates with a people-first mentality, because according to one budtender there, the largest demographic of shoppers at this location is 50 or older and seeking wellness-oriented products. Customers looking for ailment-specific relief need knowledgeable and patient budtenders that can take the time to listen, understand and offer appropriate guidance, and it's clear that the existing approach makes it easy to serve this clientele.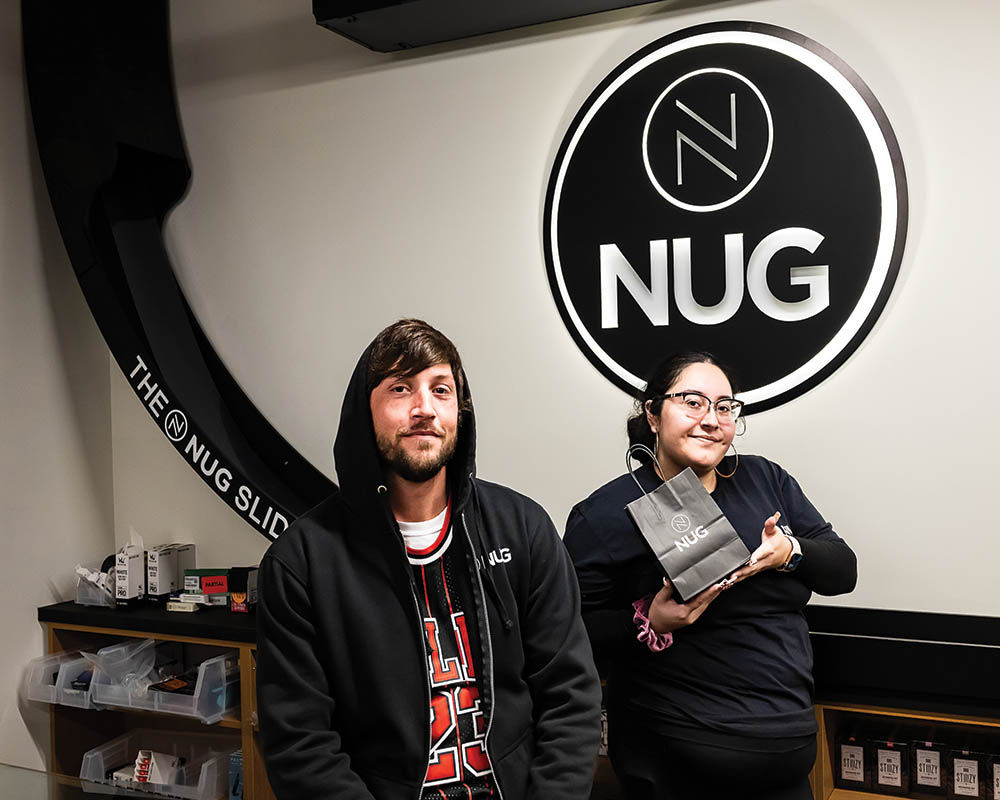 The Roll Up
There's something about the NUG experience that feels distinctly professional, which is a welcome change of pace from the industry standard. With such a balanced approach, it's really no wonder that NUG is rapidly becoming one of the most successful dispensary chains in the state.
Social: @nug / @nugalameda
Website: www.nug.com
Hours: 9AM-10PM Daily
Address: 2416 Lincoln Ave, Alameda, CA, 94501
Phone Number: 510-217-8624