Olympia Brewing Company originally called this area home in 1896 and claimed their secret was "in the artesian water." Well, for these guys it's in the artisanal bud. This second iteration of ownership came about when a couple of old school Tumwater residents who previously worked in the fabrication/steel industry acquired the license two years ago. The idea was to create a Cannabis boutique by being ultra-selective on the intake – meaning farm tours to vet the products before they get on the shelf. You will not find corporate boof here, just quality that focuses on mostly Tier 1 and Tier 2 farms, including hand-picked growers exclusive to this shop.
East of I-5
Just a jump off the freeway at exit 99 is where you'll find this community-driven depot. The Tumwater pride is palpable, as they consider themselves the "Cheers" of weed shops – where everybody knows your name. It's a content atmosphere they've conjured up here and you'll run into a melting pot of good folks from the neighborhood. Alongside the young buddies of budtenders moving through the doors, you'll also encounter the elderly contingency – all vibing together as a proud family with the common thread of benefiting from the magic of Cannabis. And this place is solid stick built, so there's roots under these boards!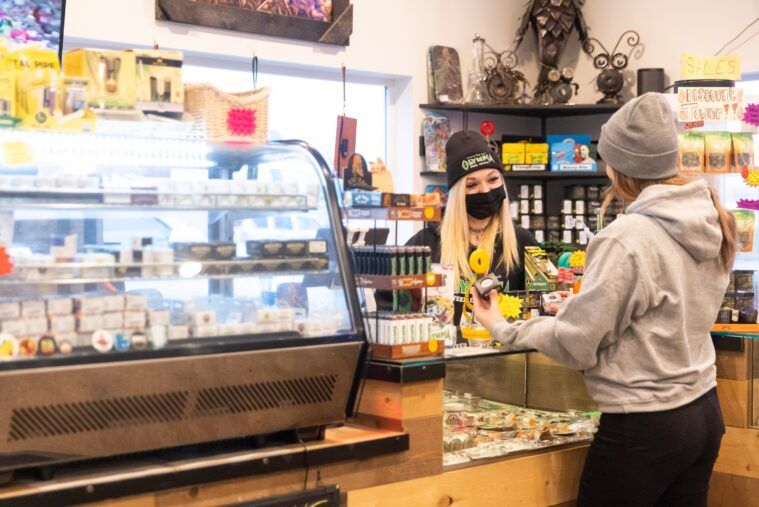 Wide Open
With the previous owners wanting the décor to look minimalistic like an Apple showroom, the new plan was to integrate exemplary displays – lots of windows and wall decorations, rugs and runners, and most of all, memorable Cannabis companies. Local artists have donated metalwork for the interior, showcasing a customized effort with cool sculptures and strategically located features. For instance, the solventless "Terp Fridge" is smack dab (pun intentional) in the middle of the main counter where everyone can secretly salivate. And boy, what an edibles selection!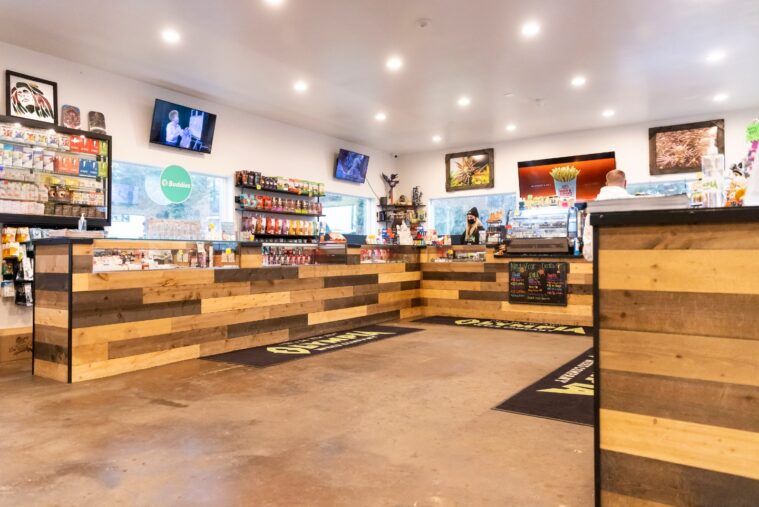 Fun in the Sun
In the summer they hold Free Lunch Fridays with donated food for the gathering community. There's a huge yard out back, so you can carouse the grounds checking out glassblowers, woodworkers, musicians and the like – throwing down for a fun TGIF scene. Also, beginning the second week of June, some of the hand-selected glass pieces will begin to get showcased in the shop for you to add to your collection.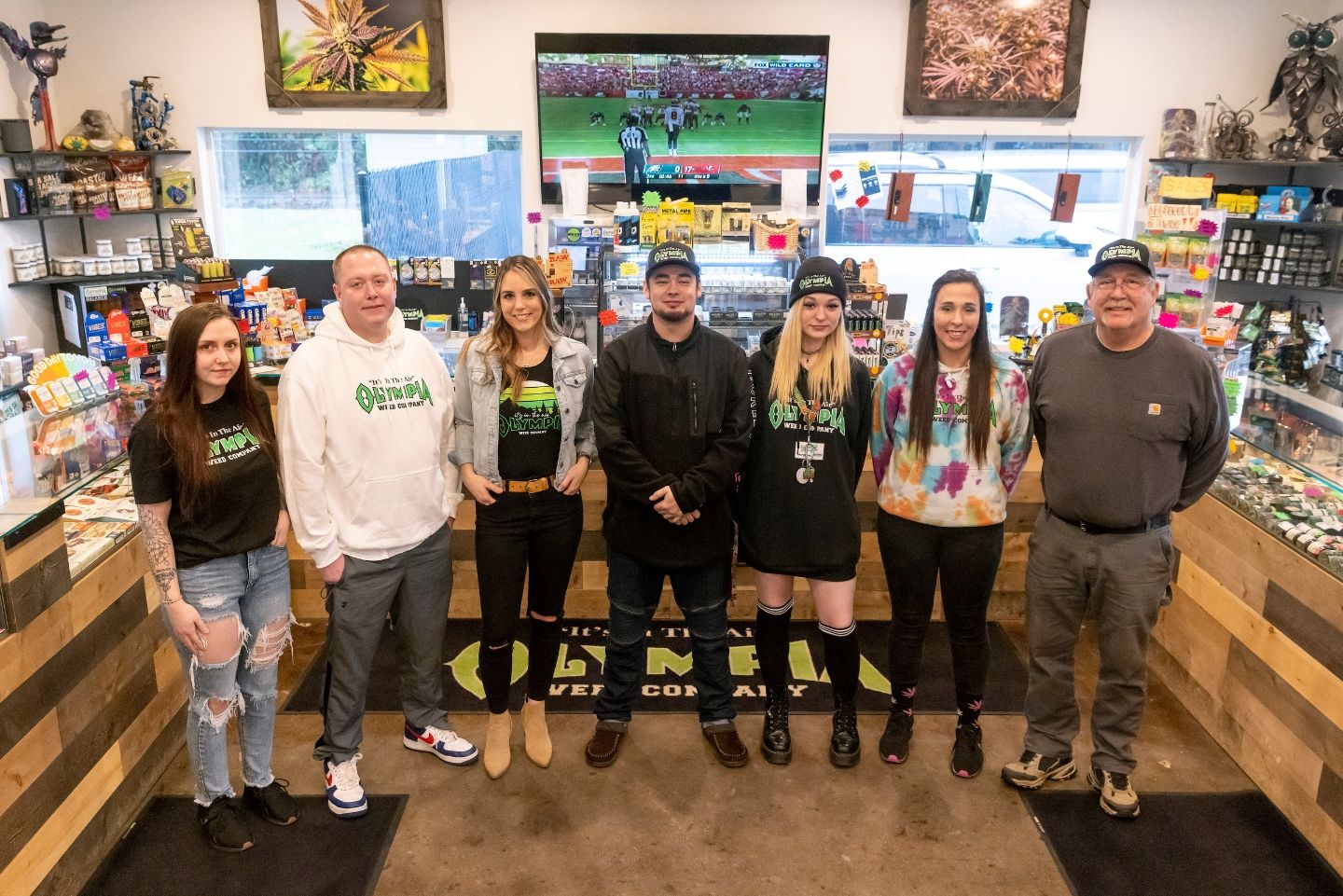 ---
STAFF PICKS
FLOWER
Solitude Gelato Margaret
1937 Farms Ice Cream Cake x Sherb Jeremy
Hemp Kings Gelato Vu
JOINTS
Western Cultured Lumpy Space Princess Dave
Stingers White Widow John
Capital City Chronic Phantom Thai Brenda
CARTS
Skord Kush Cake Chey
1937 Farms Hippie Crasher Margaret
Man's Best Friend Grand Daddy Purp Kayla
DABS
Fugu Animal Cookies x Sour Diesel Adrian
Select Orange Cake Dave
Dank Czar GMO Margaret
EDIBLES
Ceres Salted Caramel Balls Brenda
Lori's Salt & Pepper Chips Vu
Pioneer Squares, Ruby Grapefruit Kayla