Whether you're an MMCC patient picking up your medication or a non-patient grabbing CBD from the wellness shop, Peninsula Alternative Health in Salisbury is your one-stop-shop for all your plant medicine needs. The ethos of PAH was built on providing patients high-quality alternative medication with an emphasis on education to ensure a safe and therapeutic experience. The front wellness shop boasts a wide selection of CBD tinctures, smoking accessories including PuffCo and the Magical Butter Machine, and CBD treats for your pets. Their focus on breaking the stigma of Cannabis through their monthly "lunch and learns" is aimed at educating new patients on the potential benefits of Cannabis therapy. Be sure to order online and take advantage of their curbside pickup service on your way down to Assateague Island or Ocean City this summer!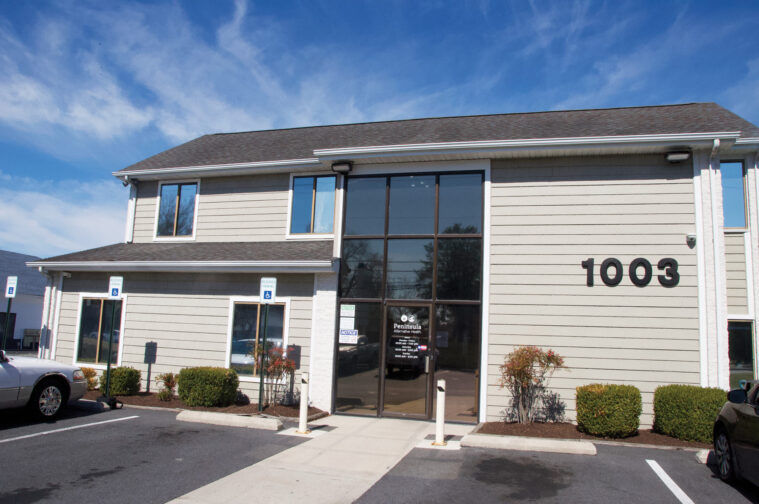 Quick Hit
One thing you must know about Peninsula Alternative Health is their emphasis on education and developing treatment goals during patient consultations via a thorough needs analysis. New patients receive a consultation with the patient consultants who make symptom-based referrals for products in the dispensary. The consultants were all MMCC patients before being recruited by PAH to join the team, and go through extensive training to ensure their understanding and confidence surrounding Cannabis. Check out their podcast and virtual tour on their website!
Flower
Peninsula Alternative Health has deals for days on their flower selection. The Gelato Cake (Wedding Cake x Gelato 33) by District Cannabis is a patient favorite, as it consistently boasts high terpene and THC percentages with a gassy profile. You can find a wide variety of pre-roll selections from Kind Tree, Nature's Hurricane and Grassroots. Stop in for $9 pre-rolls on Saturday, or an eighth of shake or two grams of flower – both for $20.
Concentrates
This awesome establishment has a wide variety of concentrates from the best brands in Maryland. We're talking sugar, shatter and badder galore, plus plenty of cartridges from the likes of Nature's Heritage, Cresco and SunMed Labs. And don't hesitate to ask questions about the plentiful options – the patient consultants are extremely knowledgeable on directing you to products and strains best suited for your needs.
Edibles
From gummies to chocolate to beverages, edibles are a versatile way for new patients to try Cannabis – and there is an edible for everyone here at Peninsula Alternative Health. If chewy sweet stuff isn't your jam, consider the Dixie Elixir beverage line or CBD edibles in various forms. And make sure to check out their Rick Simpson Oil and Rythm's Terp Sap.