You know it's going to be a good time when you roll up and they have the Grateful Dead bumping. As there is a massive lot for this shop, parking is a breeze. This cozy and comfortable dispensary has its flower and hash selection showcased in the front window, sparkling and glistening. Unlike other shops that pre-package their flower, Redwood Cannabis takes pride in serving buds deli-style. Overall, the layout and ambiance of this business are very aesthetically pleasing.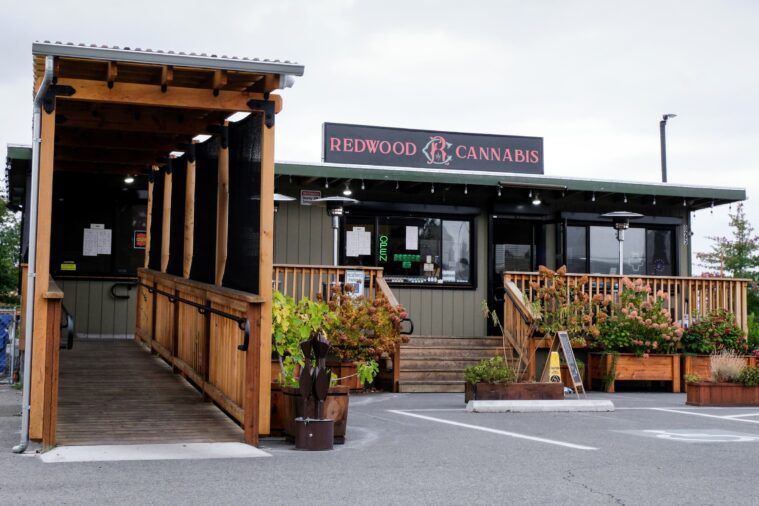 History/Values
With roots in the medicinal game, owners Marc, Lauren and Ryan had always dreamed of operating their very own dispensary. Together, they have put their minds to creating one of the most unique and special shops we have ever visited. With intentions to build deep relationships with farms, continuing to educate their customers about different terpene profiles and giving back to the community, it's no wonder why everyone in Southern Oregon loves Redwood Cannabis so much. Above all, they supply overflowing good vibes to everyone that walks in their doors. Shout out to Lauren, who is a fundamental part of their operation!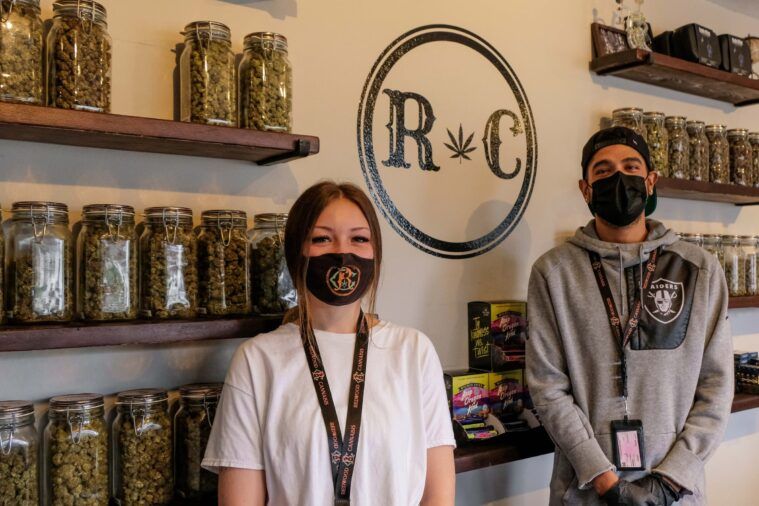 Production Selection
Where do we even get started? Redwood Cannabis offers outdoor flowers starting at $6/g and ranging to $18/g for the super exclusive genetics. Our minds exploded when we saw Evan Creeks' Child Cherries, Raw Zen's False Teeth, Banana Puddingtain by Ananda Farms, and Crepes by PDX Organics. Their extract and concentrate selection exceeded all expectations, as they had more or less every high-end brand in the industry on the shelf. With 10+ flavors of Echo and 60+ strains of solventless from brands like Bo's Nose Knows and Archive, this shop is a dabber's heaven. With an equally large selection of edibles and medicinally beneficial products, everyone will leave happy. Make sure to scoop a Dab Rite as well, that way you'll never dab wrong again.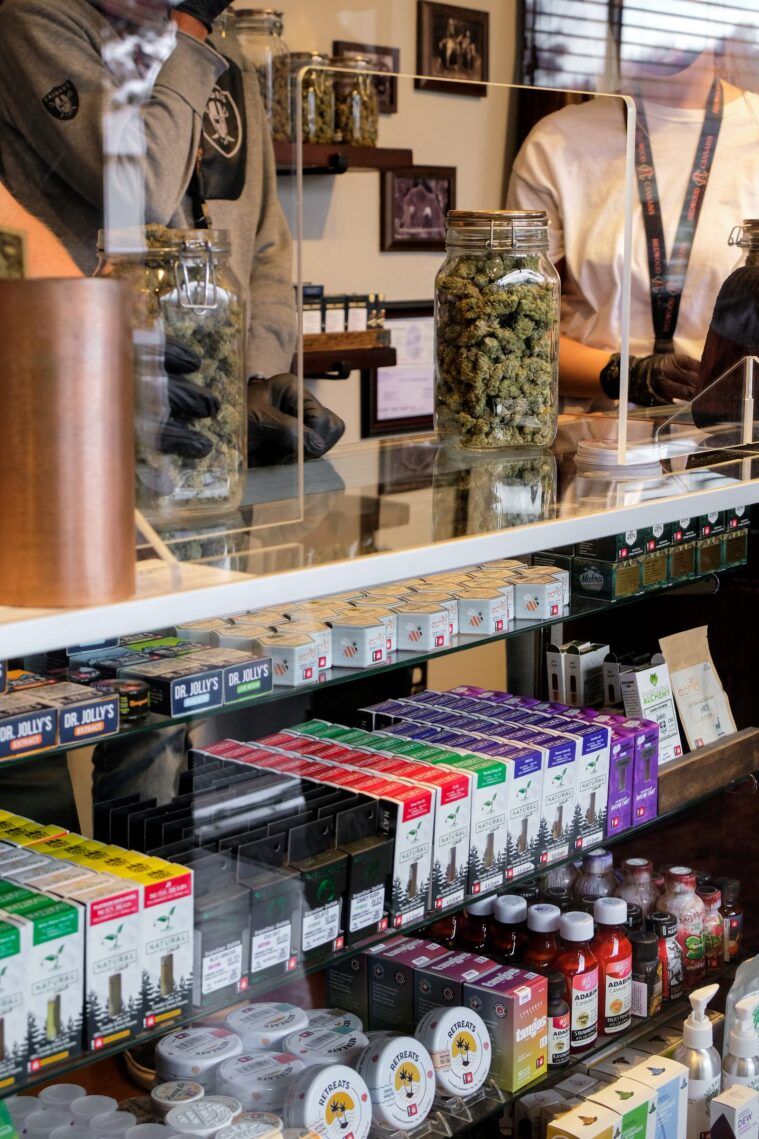 Budtenders/Specials
When it comes to their budtenders, this was most certainly an area where they shined. Each employee we spoke with presented their passion and dedication to our industry. We could genuinely feel all of the love their staff has for the plant and our community. The fact that they had a preference between the #99 and #112 pheno of Archive's Moonbow spoke volumes. Big ups to their team for not only talking about it, but being about it as well! Be sure to call the shop to check in about their daily specials.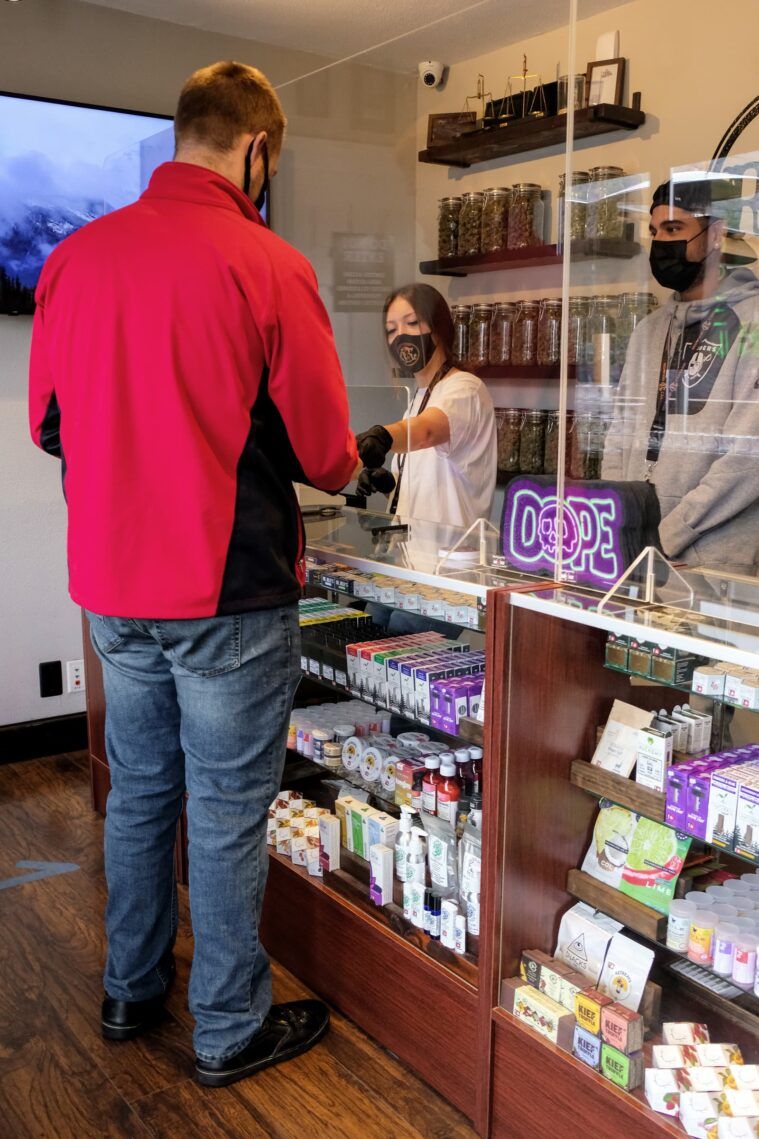 ---
Product Reviews:
Archive's Moonbow #112
Potency: 30.1% THC
Web: @archive_oregon_
Talk about one of the best strains to grace our presences. Archive's Moonbow #112 is an exemplary cross of Zkittlez and Dosidos, leaning more towards the Dosidos lineage. No matter how you decide to smoke this delectable flower, the flavor comes through and coats your mouth with a creamy marshmallow terpene profile. As the effects are rather calming and relaxing, this strain makes the perfect smoke at any time of the day or night. Much love to Archive for constantly going outside of their comfort zones to further our industry.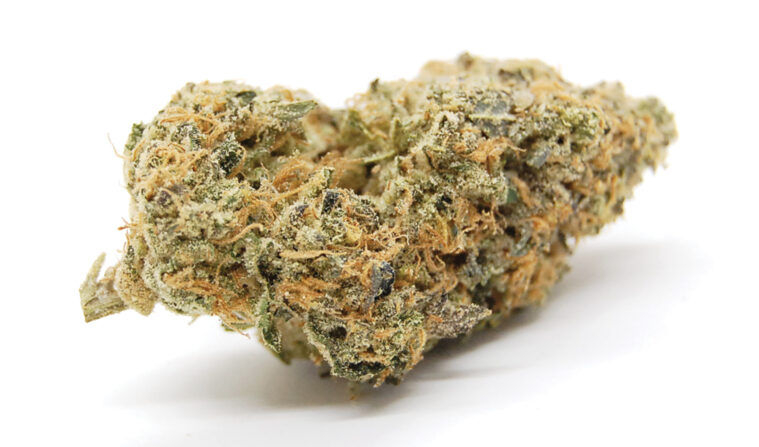 Happy Cabbage Banana Breath
Potency: 73.00% THC
Web: @happycabbagefarms | @gnomegrownorganics
When it comes to Banana strains, they will always have a special place in my heart – and Happy Cabbage Farms and Gnome Grown Organics simply knocked this one out of the park. Crossing Banana OG and Mendo Breath, there is a perfect balance of fruit and funk with each dab. As the Banana OG characteristics are very dominant, the high is most ideal for those who are looking for a way to chill themselves out. Being someone with anxiety, this cultivar soothes all unsettled energies, and can help you find an overall balance. Keep an eye out for Gnome Grown's killer flower as well!
Nelson and Company Organic's Grape Pie
Potency: 74.63% THC & 9.74% Terpenes
Web: @nelsonandcompany
Is there anything better in this world than single-source hash? If so, please let us know. Nelson and Co. have yet again slam-dunked the hash game with their recent Grape Pie release. Crossing Cherry Pie and Grape Stomper, this cultivar is a perfect example of both of its parent strains. After taking a few dabs, I experienced a burst of candy-forward flavors, including notes of grape Big League Chew. We can't wait to see what Nelson and Co. come out with next!