KindPeoples elevates the dispensary game, both in its approach to Cannabis retail and its dedication to giving back. Through outreach, community programs and fundraising, the pair of dispensaries make a positive impact on the Santa Cruz community that helps it thrive.
Foundational principles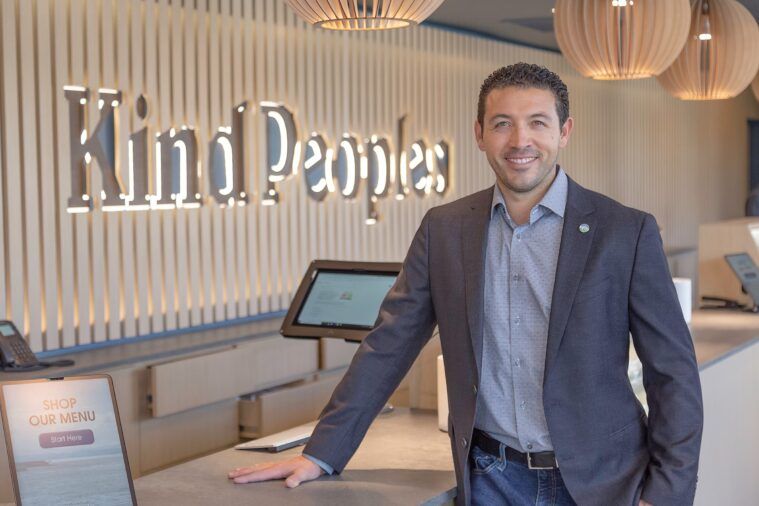 Established in 2014 by CEO Khalil Moutawakkil, a lifelong Santa Cruz resident, KindPeoples immediately sought out to differentiate itself from other dispensaries in the market – through both its aesthetic as well as its willingness to be positive public actors within the community.
Up to that point, Moutawakkil had been operating in cultivation and distribution on the heels of earning a degree at UC Santa Cruz. A change was on the horizon in the industry, and in Moutawakkil's life.
"Right around 26, when I had my first son, I decided, 'You know what? It's time to make this more legit, more transparent,' and retail seemed the obvious choice," Moutawakkil said.
He worked with the local government to try to navigate the new waters, trying to make inroads and inform policies where possible.
"How many people get to take an underground industry, work with local regulators, and make it a legit one? We went from a business of about four employees to a business of about 100 employees in a few years," he said. "It was a pretty quick ramp up for my business partner, Graham Edwards, and myself."
A mindful approach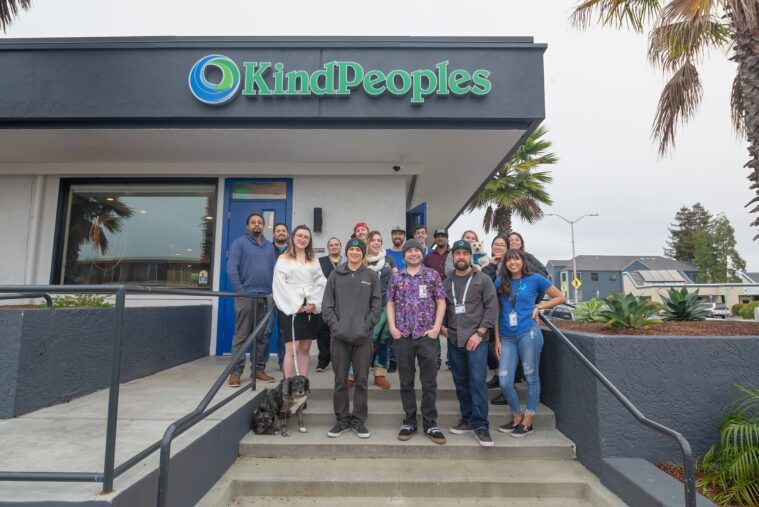 At the dispensary level, KindPeoples aims to bring a professional, educational and enjoyable retail experience to customers.
"We match products to people," said Moutawakkil. "What's good for you might not be good for me, and vice versa."
It's a mission that started taking root immediately after Moutawakkil founded the company, adding extra layers of inventory management and consumer education on the sales floor.
Now the company uses a six-person merchandising committee to help ensure they're bringing in the best products possible, with a trend toward full-spectrum products and offerings that take advantage of advanced technology in order to deliver a more consistent, predictable experience to customers.
The shops themselves offer an exceptionally dialed, aesthetically pleasing experience – bolstered by friendly staff.
"We wanted to open up something that just felt like a normalized retail and community experience," said Moutawakkil. "And being from Santa Cruz myself, that was something that came very naturally. And being so passionate about the Cannabis plant, those two things came together beautifully and the community responded immediately – our business was booming."
Cultivating community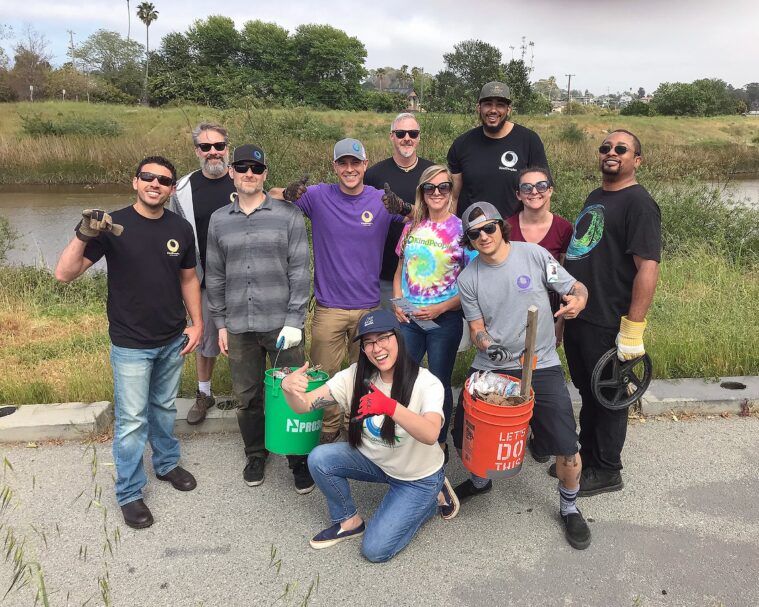 KindPeoples spends a significant amount of time, resources and people power to reduce the environmental impact of their business, as well as to give back to the Santa Cruz community.
Not only are both retail locations certified green businesses, but the company participates in, sponsors and spearheads a number of programs geared toward giving back.
Staff happily participates in river cleanups, and the company's One Less Car program encourages the use of alternative transportation by staff and customers by rewarding them walking, riding a bike or other non-motorized transport, carpooling or using public transportation to get to the shop.
They also champion causes as they come up within their community. During the wildfires of 2020 the company initiated a fire relief program to help evacuees, and developed brand partnerships to allocate a portion of proceeds for sold goods to state and local organizations working to support first responders and individuals impacted by the fires.
Add it all together, and it's obvious that KindPeoples is more than just a clever name. It's a mission. 
Photos by Adam Sanchez and Kenneth Westphal