Old School
Back in the medical days, this innocuous little place was called Point Loma Patient's Consumer Co-Op, or PLPCC. A long-winded name, yes – but bursting with heart and soul and notorious for anyone searching for Cannabis around the San Diego Sports Arena. The owner has been in the game for 20 years, wisely evolved with the changing times, and decided on a name that only takes one breath now. In 2015, he was awarded a rec license and became the first shop in America's Finest City to open its doors. And oh yeah … also became the first federally-awarded LEED-certified Cannabis shop in the world (Leadership in Energy and Environmental Design). These guys are good.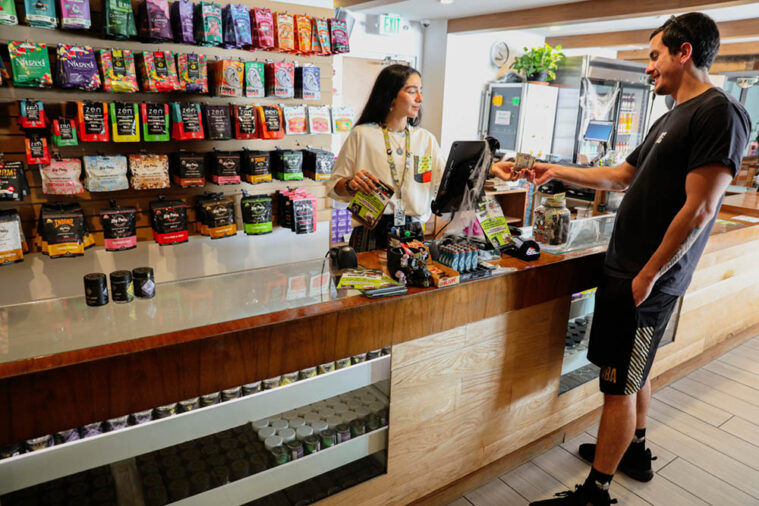 Omnipresence
Hit up about any fun event in town and you'll find the friendly promotions staff reminding everyone of the sticky slogan: CANNABIS YOU CAN TRUST. We all know how imperative education is in destigmatizing the plant, so they're eager to educate the interested public. It's about being proactive, not radioactive! And the importance of spreading the love of information for this homebred Cannabis clan means everything. Because of this medical-minded operation, destigmatizing the flower with kindness means leading patients to the proper relief from their symptoms.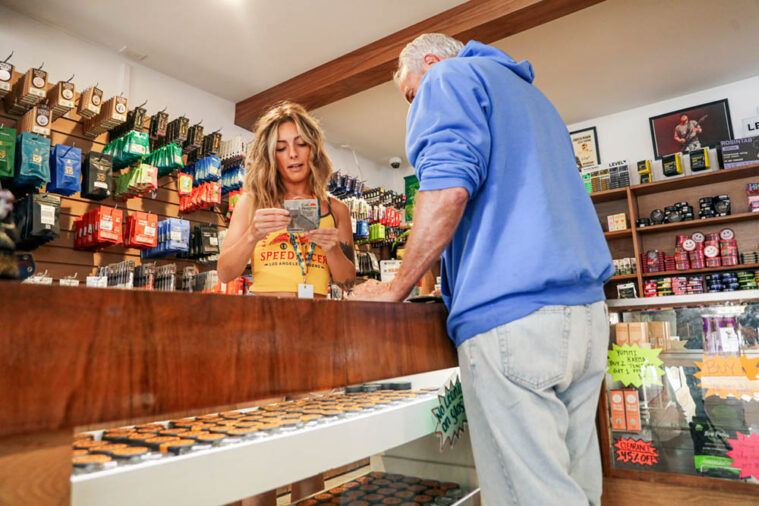 Fresh Drops
When you've got this kind of cred, you're at the top of the list for the freshest drops in town – meaning they take weekly orders, where most shops get them monthly. And since relationships are the name of the game, lo and behold … vendors actually do play favorites! You'll always find the menu aflame with all the name brands you could ask for. And while you're here, check out the cool pics from famous visitors like Snoop Dogg, Cheech, and guest budtender Ricky Williams. You might even catch friends from Slightly Stoopid, Fortunate Youth or Dirty Heads stopping by for some music-making magic.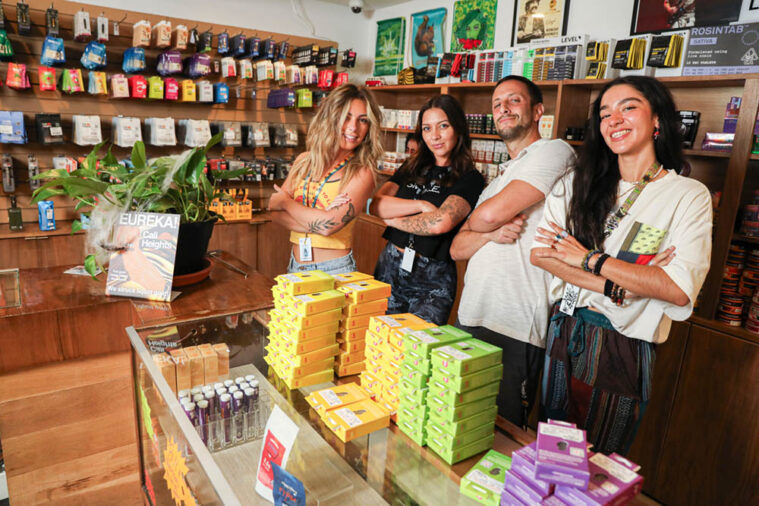 Staff Picks
Flower
Tyson 2.0 East Coast Toad (Sabrina)
Flora Terra Kush Mints (Hailey)
Flora Terra Death Star (Kylah)
Joints
Punch Rocket Bonzai Tree (Sabrina)
Busdowns Live Resin Infused Gelato Cream (Hailey)
Cream Of The Crop Diamond Barrel (Kylah)
Carts
Ursa Nova Peanut Butter Breath (Sabrina)
Ursa Nova Guava Jelly (Hailey)
ABX Sauce Cart Donny Burger (Kylah)
Dabs
Punch Extracts Live Rosin Gaknana (Sabrina)
Arcata Diamonds White Runtz (Hailey)
Punch Extracts Badder (Kylah)

Edibles
CLSICS Blackberry Fire (Sabrina)
Smyle Solventless Pina Colada (Hailey)
Auntie Aloha Lava Flow (Kylah)