Water Sign
On the northern edge of Willapa Bay you'll find something well worth the drive – an out of the ordinary retail shop with some cool attractions. These folks pride themselves as an integral part of the local culture where natural elements connect with the earth, creating a beloved Cannabis utopia. Welcome to the weed enthusiast's paradise!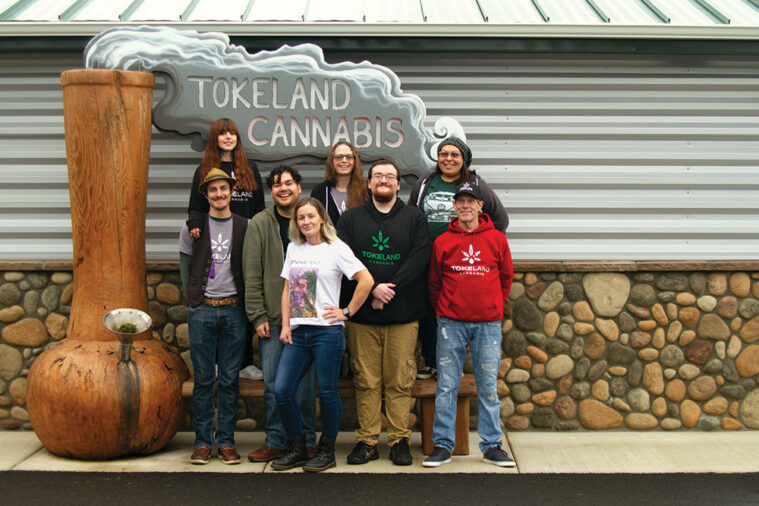 Wood Art
It's all about the big bong out front! Master wood carver and Tokeland resident, Jeffro Uitto (@jeffrouitto), made one of the most memorable welcome items you'll ever see on display. His company, Knock on Wood, is world renowned and upon opening in this southern corner of the state, he set out to create one of his masterworks. And if that doesn't blow you away, wander inside to see his Tree of Life panel carved from salvaged redwood taken from an old water tank. Check out his work online, but if you want to see it in person first, make a day of it and roll over to Tokeland Cannabis.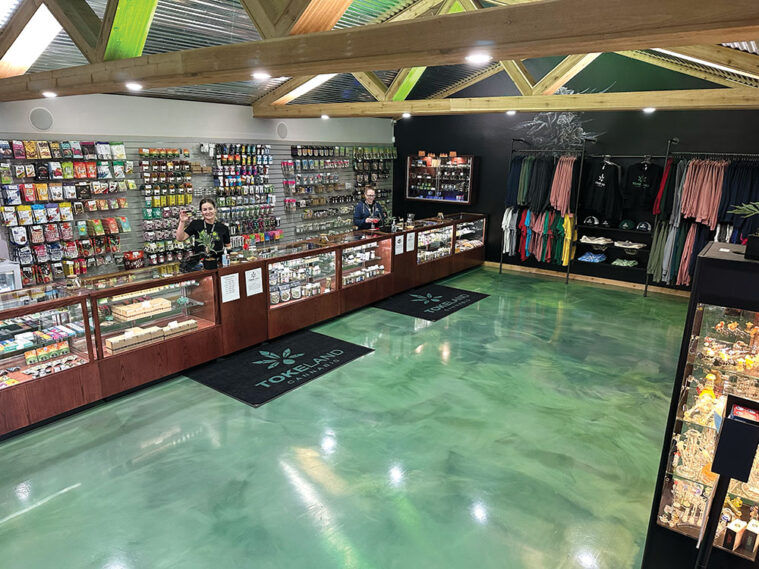 Tribe Vibe
These people believe that there is a responsibility to give back to the indigenous communities across the country. After all, progress is always welcome in the normalization of our beloved plant. And for them this includes doing various things like participating in panel discussions at the National Indigenous Cannabis Policy & Advocacy Summit in Washington D.C. last November while teaming up with local businesses to provide economic development through ecotourism. And it all starts with the central component being this wonderful weed shop.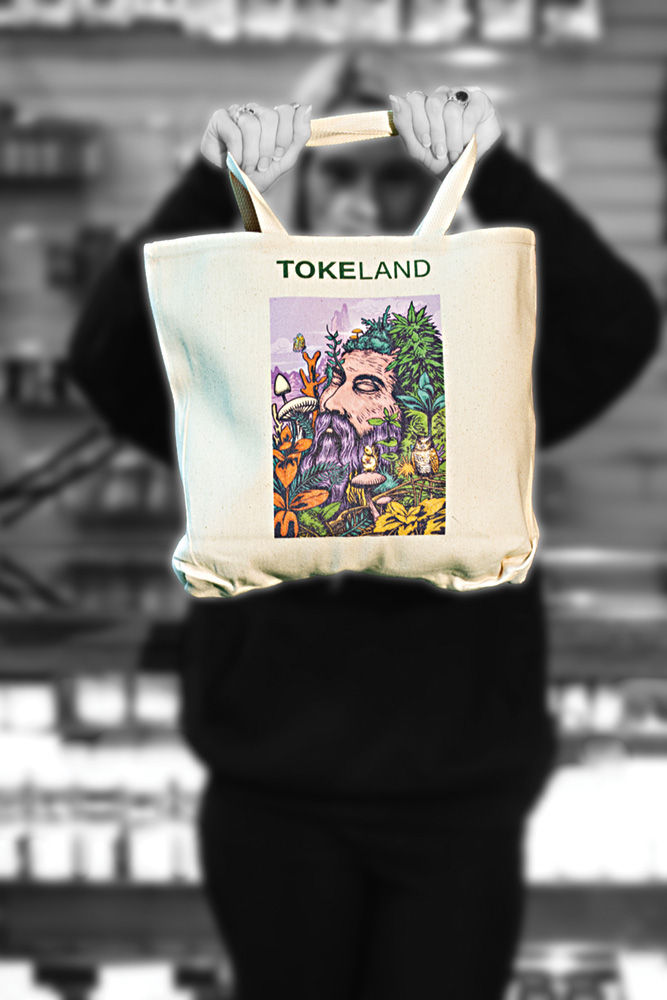 Staff Picks
Flower
Blue Roots T-1000 – Cherri
Washington Bud Co Afghani Hashplant – Michael
Svin Gardens One Piece – Josh
Khush Kush – Phillip
Joints
Blue Roots Dutch Treat – Cherri
Redbird Tropicana Garlic – Josh
Blue Roots Champagne Kush – Jacob
Carts
Regulators Live Resin Gary Payton – Cherri
Passion Flower The Doctor – Josh
Bodhi High Platinum Ice – Phillip
Mfused – Angel
Dabs
Dessert Dabs Banana Foster – Cherri
Dabstract MAC Stomper – Michael
Bodhi High Duct Tape – Josh
Edibles
Juicy Peach Doozies – Josh
Illuminations Hard Candies – Phillip
Junes Jellies – Jacob
Sun Gaze Strawberry Citrus – Hali