Design In Mind
With a beautiful store design and a logo featuring an airplane with a pot leaf propeller, it's clear that you will leave Top Shelf Wellness Center flying high! We visited the Medford location – the smallest of their three shops – but a staff favorite due to its homey and cozy, chill vibes. The owner, Wade Hall, built the location using his prior life experience as a master carpenter to bring his vision to life of a comfortable, customer-service oriented shopping experience. Each person that comes through the door is greeted by a team member to guide them through the process – and with four registers, there's time to chat with a friendly budtender or get in and out quickly.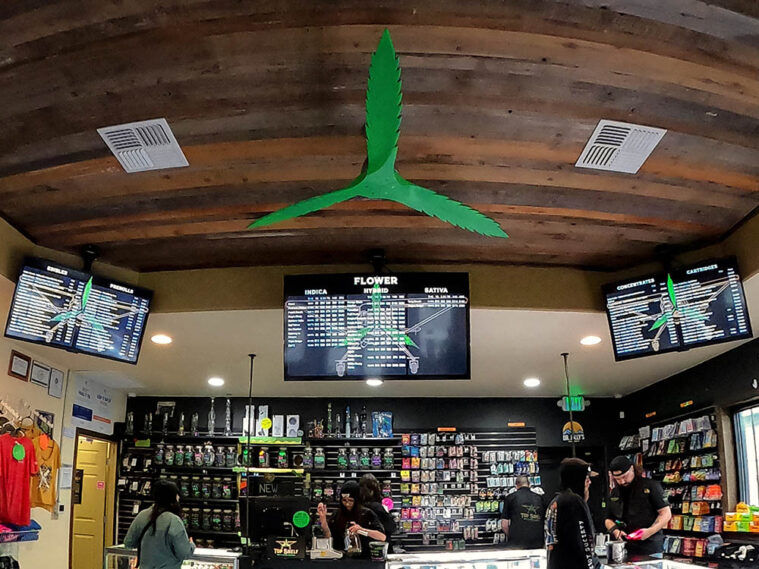 Growing In House
Top Shelf Wellness is a vertically-integrated operation, meaning that they grow a portion of their own Cannabis in off-site greenhouses that have supplemental lighting to produce year round. The result is 30+ strains of absolute terpy fire for $9.60 a gram after tax, or $168 an ounce. We smelled the Gummiez – a 31.82% THC gas house with bright and sweet, syrupy green-apple flavors. The Sex Panther comes in at 30.99% THC with a creamy, gassy front and apple-pepper finish. Our palate and nose were teased by the Modified Grapes – a 31.5% THC heater that reeked of sour and funky fermenting grapes with a gluey, gassy-sweet finish. The store goal is to have 40-50 in-house strains priced right, out of a total selection of 100 options in the flower department. So if you love smoking flower, this is the shop to stock up at!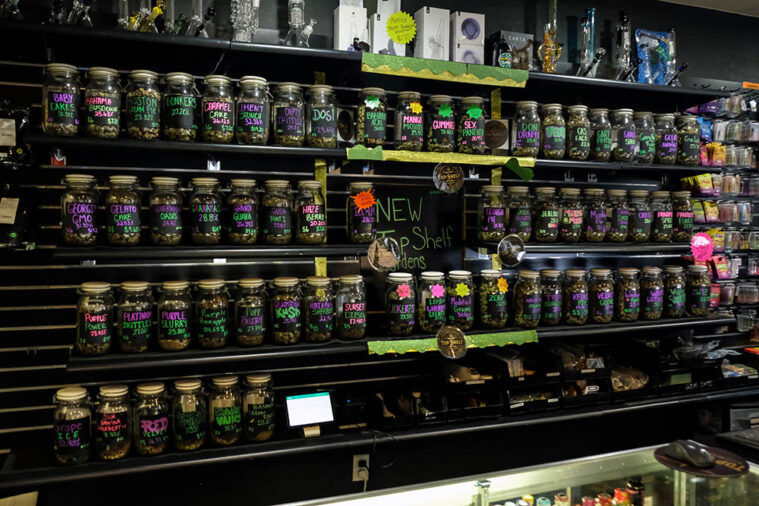 Selection Is Everything
Top Shelf Wellness has a huge selection with nearly 1,000 products for customers to be dazzled with. "We have everything for the budget-minded customer to the connoisseur, and our in-house premium affordable Cannabis, to have everything for everybody," said owner Wade Hall. He began as a medical grower providing RSO to patients, which is still a core value to the team today. It's these values of customer service and Cannabis as medicine that have built such a diverse product offering – and while having nearly 1,000 products to choose from might sound overwhelming – with a helpful and knowledgeable staff happy to show products and answer questions, the selection represents a promise to patients and rec consumers alike that they'll find what they need at the right price, every time they visit.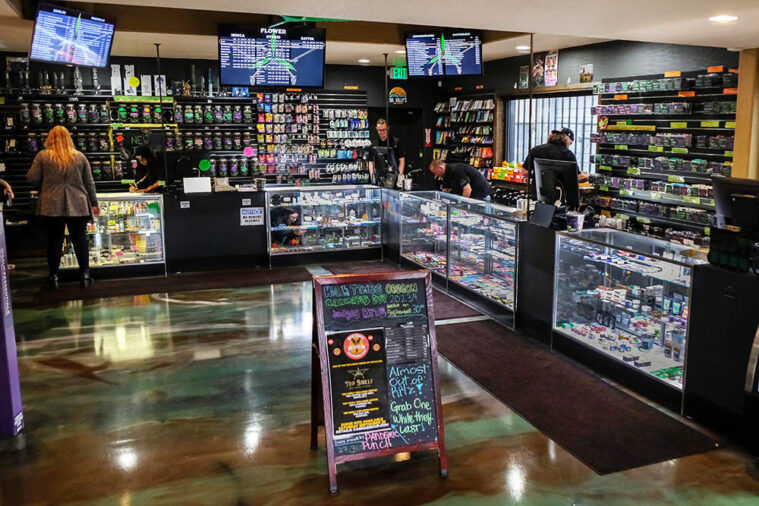 Staff Picks
Prestyn Rolland, District Manager
Entourage Infused Pre-Rolls
They're a little spendy, but they hit really well – effects are out of this world and they're consistent and don't run.
Altered Alchemy
They have some of the best flavored dabs for only $14 a gram, and their flavors are wonderful!
Bucket Slabs
Unique dabs come with two grams of crumble or sauce and a custom dab tool – all in a cool little bag!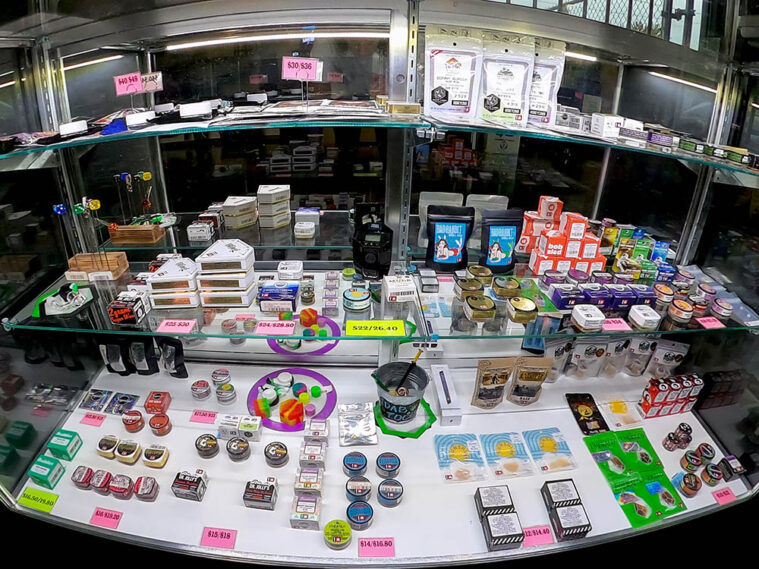 James Dotson, GM at White City Location
Kalya
Their rosin is such fresh fire – they have fresh-pressed live rosin too. The flavor and highs are very uplifting and put a pep in my step.
Grom Pearl Gummies
The 3-1 Pearls have 300mg of CBG and 100mg THC, which is such a good high for enhancing the mood and having fun!