Environment & Vibe
When we first pulled up, we were amazed by the size of this dispensary. There is plenty of space for parking, making it a stress-free shopping experience. As we walked in, the embracing and friendly staff got us all checked in and ready for the tour. The waiting room offers a comfortable seating area, perfect for reading the latest issue of Oregon Leaf. Entering the 6,000-square-foot showroom floor, we immediately noticed how immaculately clean this shop is. This spacious and welcoming store has six budtender stations, showcasing 60+ strains from all the most sought-after producers. Another display case offers all of their pre-rolls, drinkables, mints, and topicals. Behind the budtenders, you will find a wall of edible products, as well as cartridges. A notable facet of this dispensary is that they keep all of their extracts and concentrates in a gelato freezer, helping preserve the consistency and terpene profile of all of their products. When you are ready to make your purchase, a budtender will take your order and send it over to the fulfillment area. You are then given a buzzer that will vibrate whenever your order is ready. 
History & Values
"We are not here to cash in on this place. We want to bring education and change," said Kauila, Shop Manager. The vision for TVCC is commendable and respectable. They aim to bring high-quality products with the best customer service imaginable to their local community. The ownership and team all have immersed themselves in Cannabis culture for their entire lives, and they are beyond excited to share that knowledge and passion with their customers. Before opening, their team spent a week cleaning up the town and doing homeless outreach. TVCC is constantly connecting with artists in the local and surrounding communities, and last August they helped put together the Eastern Oregon Mural Festival – offering Ontario a taste of the Cannabis culture and connecting with artists first hand. Overall, this has provided Treasure Valley with a great deal of value, helping open the minds of the individuals in this town to a world they have never experienced. Keep an eye out for their Phase 2 expansion, featuring full vertical integration with 11,000 square feet for production and processing!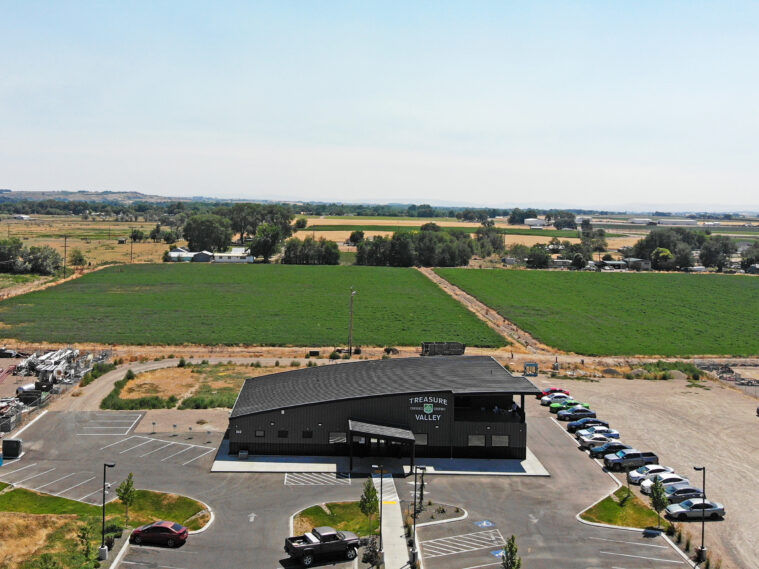 Product Selection
Treasure Valley Cannabis Company has carefully curated a menu that is beyond desirable. Whether you are looking for the upper echelon of Cannabis brands or products that won't break the bank, TVCC has a quality, yet cost-effective option for you. If flowers are your go-to method of consumption, expect to find brands like Gnome Grown Organics, Real McCoy Farms, Eastwood Gardens, Archive, and Herbal Dynamics. Dabs more your cup of tea? Come here to find a plethora of extracts and concentrates from Zen Extracts, Monkland, Sterling Gold Extracts, WVA,  Capital Cannabis, Verdant Leaf, Bo's Nose Knows, and PDX Dabs. In addition to all of the fabulous aforementioned brands, TVCC offers cartridges from FFE and CBD Discovery, edibles from Mellow Vibes and Laurie and Mary Jane, as well as topicals by Sun God Medicinals and High Desert Pure. 
Budtenders & Specials
With the utilization of their product fulfillment system, the budtenders are left only to help customers, taking away the hassle of having to put orders together. Overall, this allows their staff to spend their energy and time focusing solely on the customer and their needs. Working with Learn Brands, budtenders will take a course about a specific company to become better informed. Once they have completed the course, they receive a voucher, which allows them to try one product from the brand they took a class on. Overall, this increases their staff's familiarity with the companies carried at their shop. TVCC offers a 10% discount for Military/Veterans, seniors, and industry workers, as well as a 25% discount on your birthday! Be sure to take a look at their Leafly for all of their daily deals.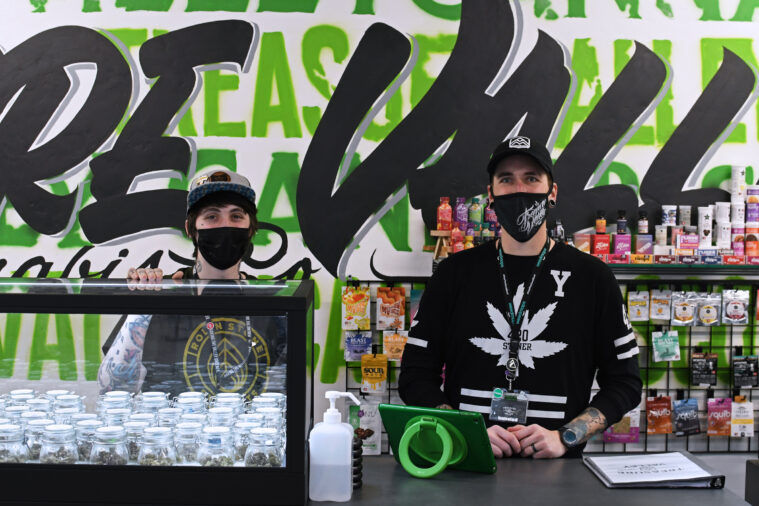 Product Reviews
Moonbow #112
Cultivator: Archive
Test Results: 25.7% THC
Price: $16/G
Talk about a strain that deserves to be in the hall of fame. Moonbow #112 is a perfectly balanced cross of Dosidos and Zkittlez, bred by the legends at Archive Seed Bank. No matter how you smoke it, the flavor carries through profoundly – staining your palate with a creamy gas backed with grapefruit zest. This cultivar is ideal to consume at any time of day, as the effects are tranquil and euphoric.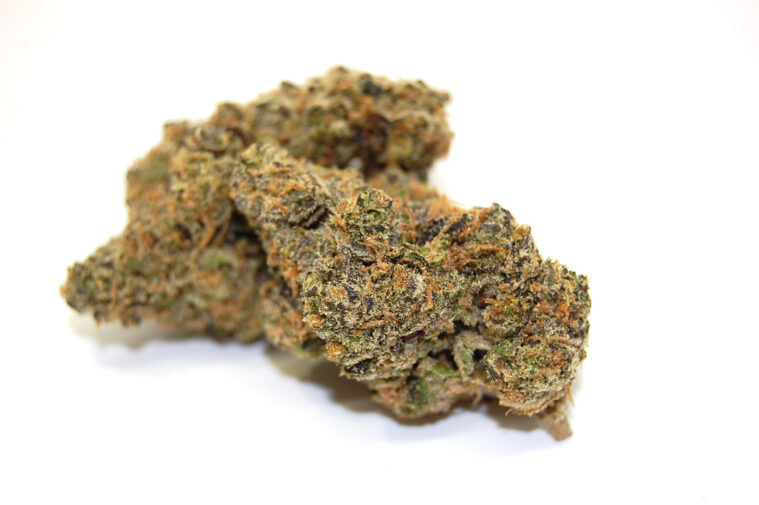 GMO
Cultivator/Processor: Nelson and Company Organics
Test Results: 69.54% THC & 9.28% Terpenes
Price: $84/G
Buckle your seatbelts and prepare for lift-off. Also, we should advise that you clear your schedule after dabbing this head-knocking GMO. Popping the lid provides an intensely aromatic experience, as notes of skunk and chem fill the nostrils. This flavor crosses over perfectly when vaporized, supplying your palate with an overload of funk and fuel. Nelson and Company crushed this batch of single-source rosin.